Livorno is a port city in Italy, situated on the western side of Tuscany and at the southern side of Pisa. Located 90 minutes west of Florence, this city is the economic hub of Tuscany.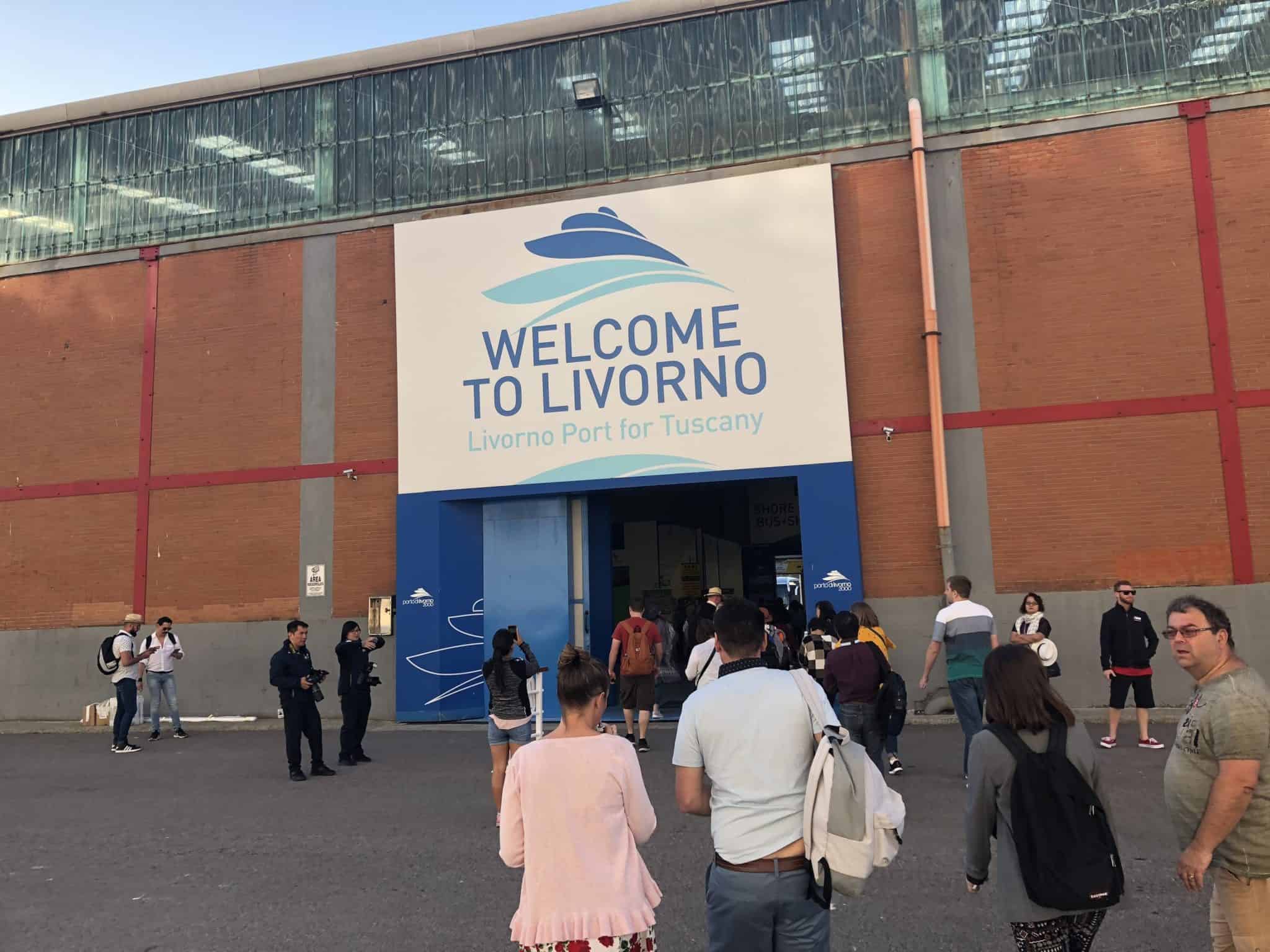 The seaport of Livorno is a massive and modern one that is well-known for its fresh seafood. Despite it not being a very populous city, Livorno is still the third-largest port of Italy.
It's thriving cruising seasons are a huge part of this "little Italy's" economy. Though it may be small, there is still so much to be done here. 
During the era when the Medici family ruled, the city boasted several walls and towers to serve as a defense.
Many of these historical sites can still be found today, too. However, since these medieval times have passed the city has now really expanded — offering a diversity of both old and new.
Unfortunately, most visitors only travel through Livorno to reach the city of Pisa, but it is truly an amazing destination to explore if you have the time. 
The 9 Best Things to Do in Livorno
1. Livorno Port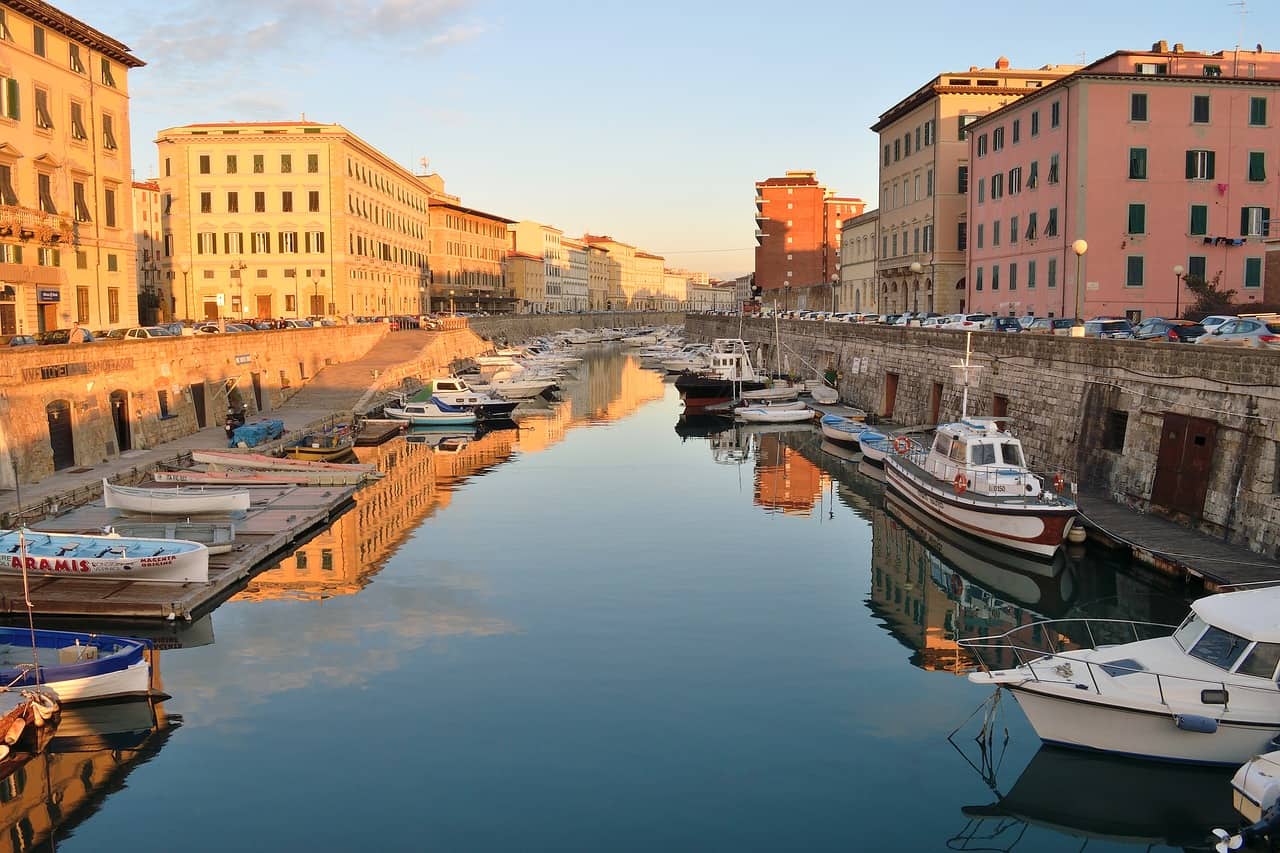 The port of this city is such a stunning and historical site that it is always busy with the tourists. It has been given the nickname of "productive port" by many locals.
Aside from the beautiful scenery reaching from the port to the Arno river, there is also a really neat aquarium on the harbor for families to enjoy. 
Important Fact: This city developed under Medici Family, who are responsible for the flourishing economy this port brought to the city. 
2. Fortezza Nuova
This 1500's-era fortress, bearing a pentagonal shape, is scattered on all sides of the canal.
Though it once took on a much more aggressive and unattractive role, it now plays host to beautiful gardens and an unmatched view of the canal.
Important Fact: There are many benches and a playground for children, making this a perfect family spot. 
3. Via Grande
Via Grande is the shopping district of the city, featuring several well-known brands and upscale items, but you'll also find a ton of local shops and food offerings as well.
Strolling the streets of Via Grande makes for a relaxing and exciting day — because shopping is always way more fun when you're in another country!
At the center of this street, there is a Piazza Grande, where you'll find the Cathedral di San Francesco.
Important Fact: Piazza Grande is much smaller than it used to be, as it was left badly damaged after World War II.
4. Nuova Venezia
Fortezza Nuova is a gorgeous place, but the area which is surrounding the Fortezza is called Nuova Venezia. The reason why is because of the various canals which connect the streets. 
Tourists love walking across the bridges, and looking over the canals as the boats pass by. It is truly a romantic spot.
Important Facts: This area was actually built by Venetian workers, and bears many similarities to the look of Venice. 
5. Terrazza Mascagni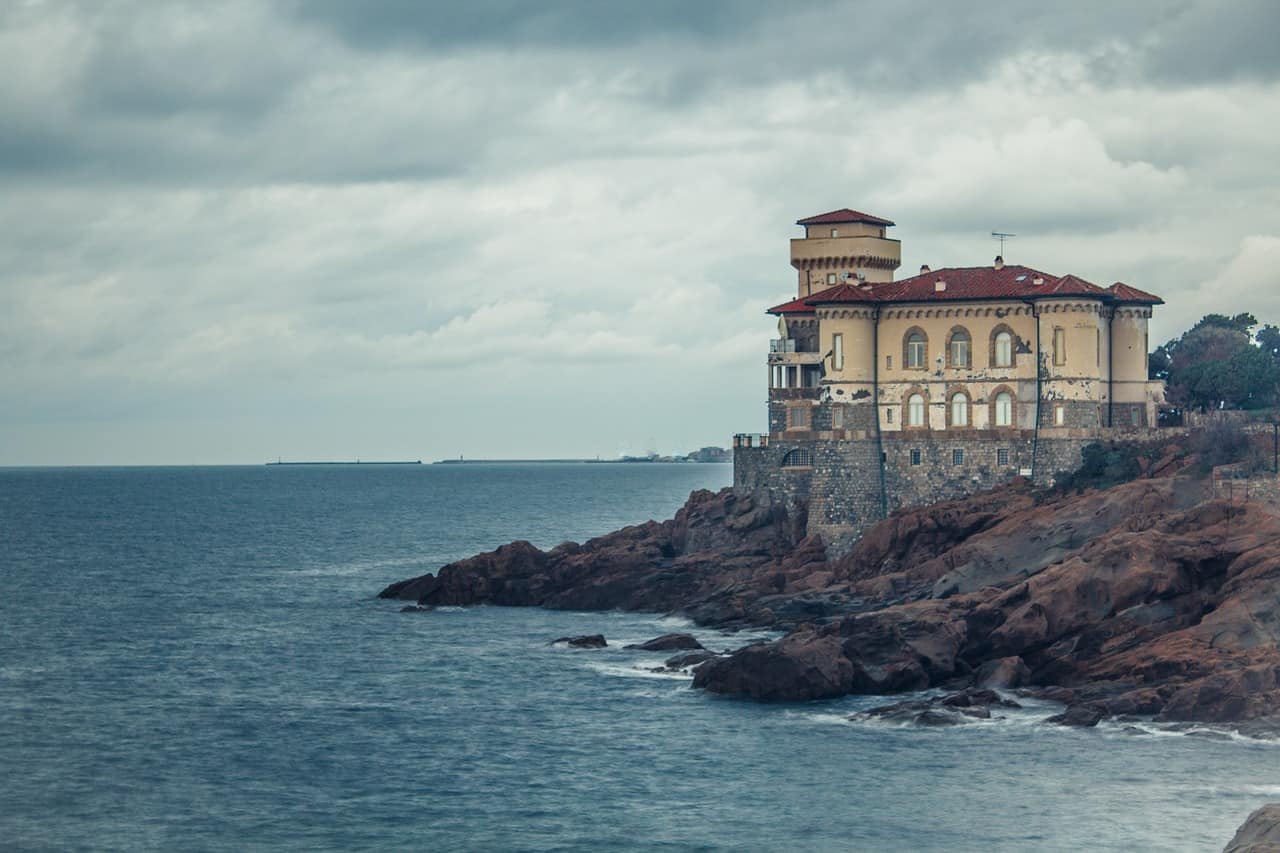 The fact that Livorno is on the coast means the areas to enjoy views of the ocean are endless. However, Terrazza Mascagni takes a top spot on that list. This terrace is popular among both tourists and locals alike, as the waterfront views are simply unmatched. 
Important Facts: Trees are abundant here, so you'll always be able to find some shade. 
6. Mercato Centrale
This place is must-visit for those who are looking to get a glimpse into the local lifestyle. Upon entering, you will be met with sights and smells that are unforgettable.
With a total of 34 shops and even more stalls of local goods, it's hard to leave empty-handed. 
Important Facts: This building is a living example of glass and iron architecture fashioned around the 19th century. Construction here started in 1889 and was completed by 1904.
7. Viale Italia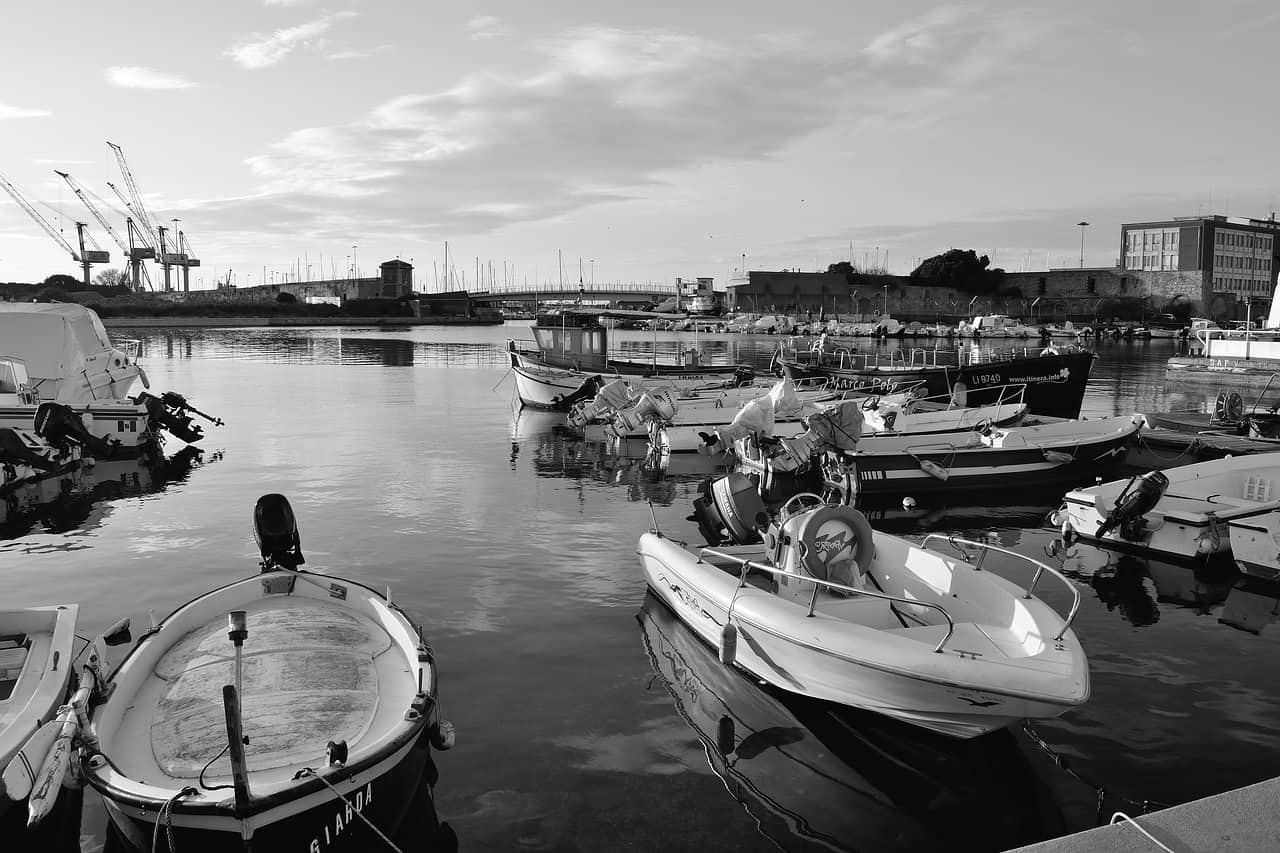 Viale Italia is wonderful for taking a stroll and soaking up the sunshine. This province, which starts at the port and continues on through Parco Bartolini, offers perfect views of the sea and smells of salty ocean air.
Along with gorgeous views of the coast, you'll also find a plethora of bars and restaurants to relax in. 
Important Facts: The beautiful spot in Viale Italia is near Ardenza Harbor, where you can watch little fishing boats as they go by. 
8. Piazza Della Repubblica
Livorno is full of stunning historical sites and buildings, but Piazza Della Repubblica is the most amazing one of all.
Two statues of ornate marble are standing at both sides of the square, making it hard to miss. The buildings near this square are equally full of beauty and style, as well. 
If you're running low on time during your visit, you can see Piazza Della Repubblica from the edge of the Fortezza Nuova canal.
Important Facts: You can find many art galleries here, along with several delicious restaurants. 
9. A Trip to Pisa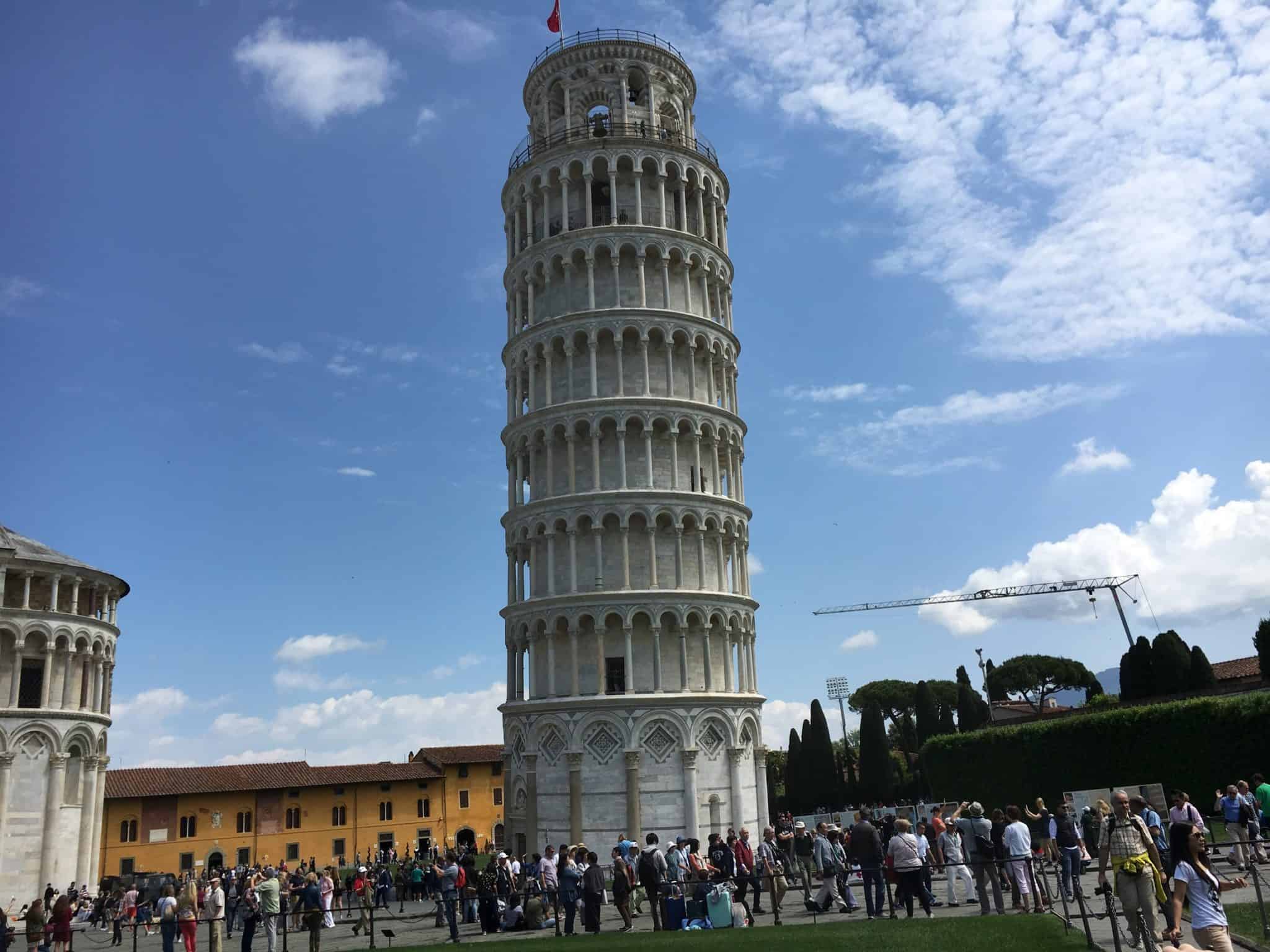 As we mentioned before, the tower of Pisa is basically the highlight of everyone's visit to Livorno. After all, if you had a chance to see the Leaning Tower of Pisa, wouldn't you want to take advantage of it?
If you're making the trek to Pisa, you'll also want to stop by the Pisa Cathedral and Pisa Baptistery. You might not be able to "push them over" in your Instagram photos, but you can take in some of the beauty and history of the city. 
Important Facts: Pisa is a very quiet city that is famous for its architectural and artistic treasures. This city was a Roman colony long, long ago (in 181 BCE) and then became a Christian bishopric later on.