If you're on a cruise ship with teens and not planning to purchase a wifi plan, don't be afraid of them "getting bored." These days, it seems as if there are more activities for kids to do on one cruise ship than in an entire city, like these 9 cruise ship attractions that go beyond the onboard youth club.
1. Zip Lining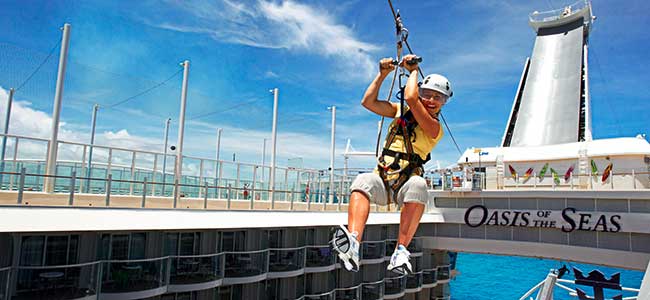 If your family can't agree on a zip lining excursion in one of your ports of call, then just book your cruise on one of Royal Caribbean's Oasis-class ships, as these ships have their own ziplines onboard! Found on Deck 16, you get to zipline across the middle of the ship and over the Boardwalk neighborhood while enjoying aft views of the ocean.
2. Ropes Course

Carnival introduced the first ropes course at sea on Carnival Magic in 2010, and the idea has since been introduced on some Norwegian ships as well. Strapped in high above the ship, you move through a challenging ropes course. But don't worry, you're still able to change the level of difficulty as you go along.
3. Escape Room


New to several of Norwegian's ships is an "escape room." This is a fairly new concept that has quickly risen in popularity on land, so it's no surprise that it's already made its way onto a ship. An escape room is a game in which you and a few friends must work together to solve a puzzle within a given timeframe. This new thriller has turned out to be award-winning and is a big hit among kids (and parents!) as well. Royal Caribbean also has a puzzle room on their newer ships. 
4. Rock Climbing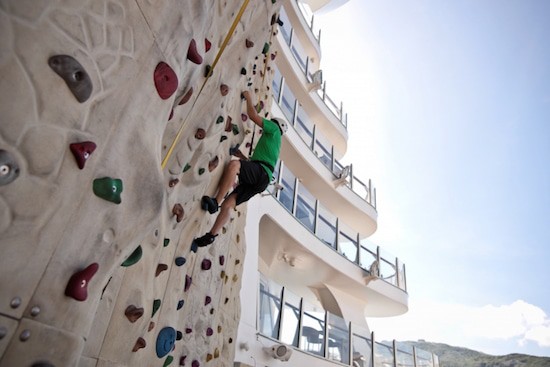 Rock climbing walls are found on many cruise ships, namely almost all Royal Caribbean ships and several Norwegian ships. It's no surprise that this activity is so popular among kids, since it's not something most have the opportunity to do at home.
5. FlowRider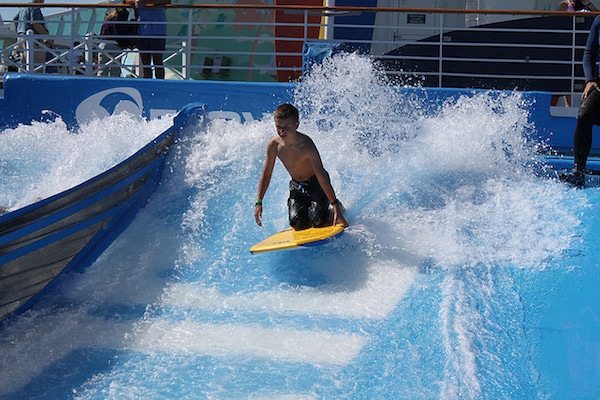 Royal Caribbean once again makes the list with its famous FlowRider, a surfing simulator found aboard many of its ships. Whether you're a pro surfer or have never seen a board in your life, staff are on site to help. The trick is to try not to wipe out, whether you hang ten or twenty.
6. RipCord by iFLY

A first at sea, the RipCord is a skydiving simulator that lets you feel the thrill of skydiving in a controlled space on the ship. The best part is that you get to enjoy ocean views while you do it. The RipCord can be found on Quantum-class ships.
7. SkyRide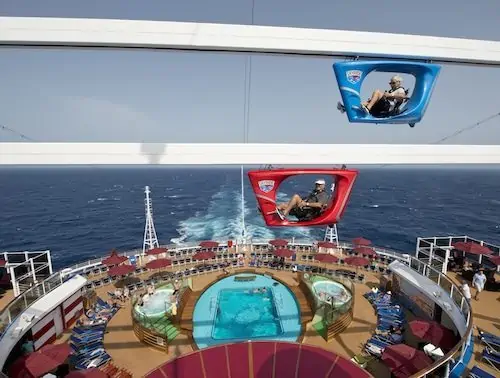 Found only on Carnival Vista (that is, until her sister ship Carnival Horizon debuts next year), the SkyRide adventure is a pedal-powered bicycle ride suspended high above the upper deck of the ship, meaning you get unbeatable ocean views as you pedal around the perimeter of the ship. Since there's two bikes, one red and one blue, kids can make it even more fun by racing each other around the dips and turns.
8. Bumper Cars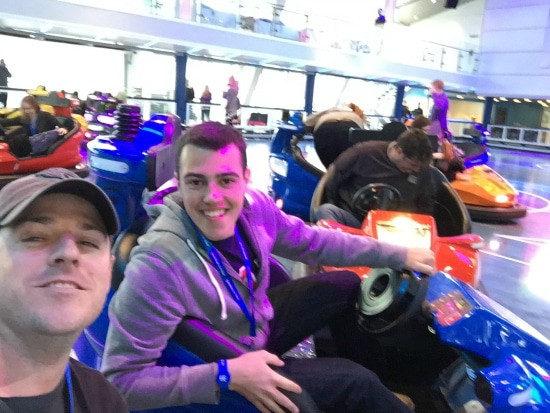 Royal Caribbean's Quantum-class ships debuted a multi-purpose space called "SeaPlex" that can be converted for multiple uses, one of which is as a floor for bumper cars. Who would have ever imagined bumper cars on a cruise ships even just a few years ago? Not me!
9. Racetrack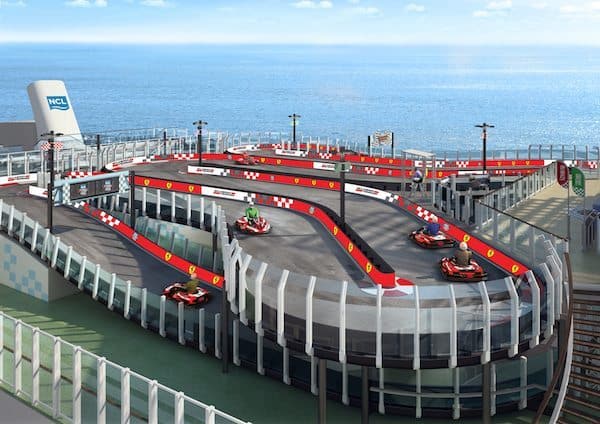 Norwegian Joy is the first and only ship at sea to have a two-level racetrack onboard. Unfortunately, you'll have to travel all the way to Asia for this one, as this ship was purpose-built for the Chinese market. We can only hope upcoming ships copy this fun idea, because racing cars while at sea sounds too cool!
What keeps your kids busy on a cruise ship?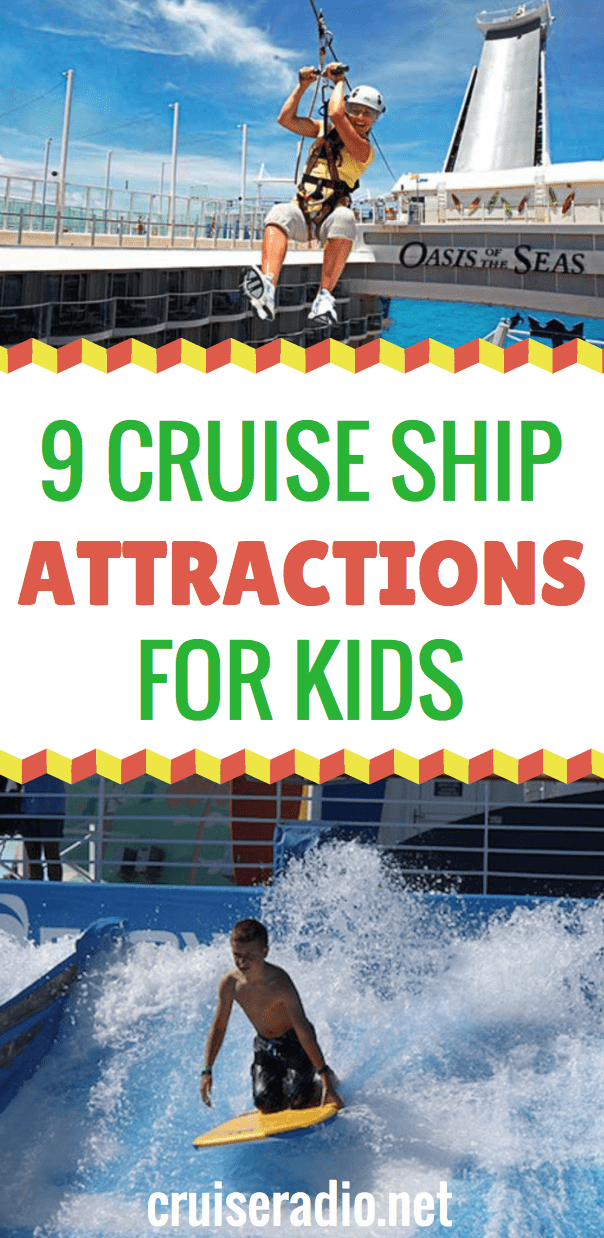 SaveSave