Luxury cruise line Crystal Cruises announced its plans to sail a series of round-trip Bahamas itineraries from Nassau and Bimini from July through at least October this year. Voyages will take place on Crystal Cruises' award-winning Crystal Serenity. The seven-night all-Bahamas sailings will visit a series of enchanting tropical isles including Harbour Island, Great Exuma, Long Island, and San Salvador Island.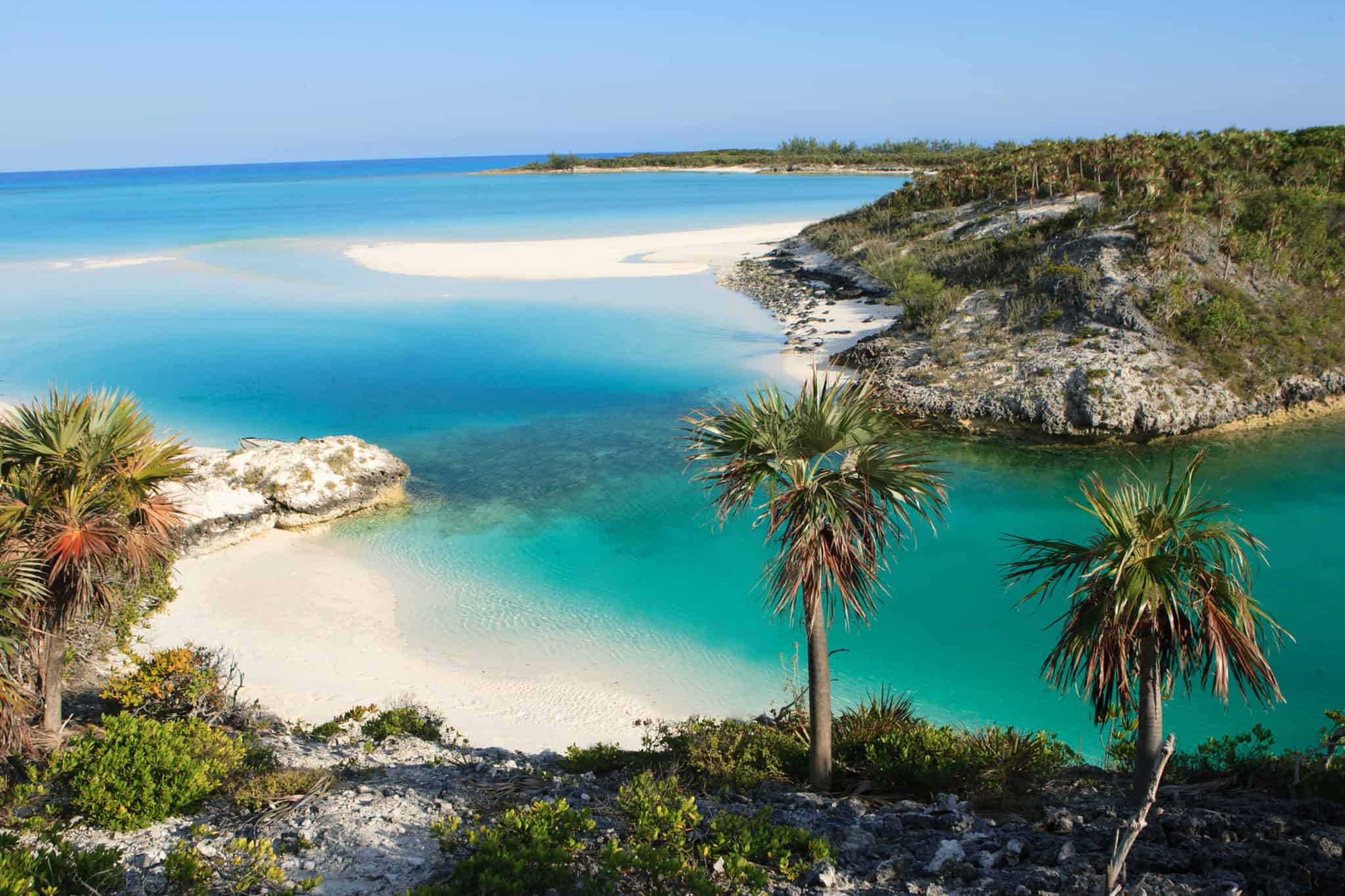 While Crystal Serenity's itineraries are always appealing, the ship herself is a highly enticing destination. Vacationers seeking a luxury cruise experience with plenty of open spaces will enjoy sailing on Crystal Serenity. The ship offers all-inclusive fares, sumptuous accommodations, exceptional personalized service, extraordinary dining experiences, numerous well-appointed public spaces, and an outstanding array of entertainment and enrichment options.  
Here are nine reasons to book a Crystal Serenity cruise: 
1. Superbly All-Inclusive
Crystal Serenity provides an exceptional all-inclusive luxury cruise experience, allowing guests to relax and feel totally pampered. Amenities such as specialty restaurant dining, Wi-Fi, unlimited pours of wines and spirits, handcrafted cocktails, specialty coffees and nonalcoholic beverages, and 24-hour in-stateroom dining are all included in the cruise fare, as are fitness classes, entertainment and enrichment programming, gratuities, and more. This blissfully all-inclusive approach to cruising makes Crystal Serenity voyages hassle-free and much more enjoyable.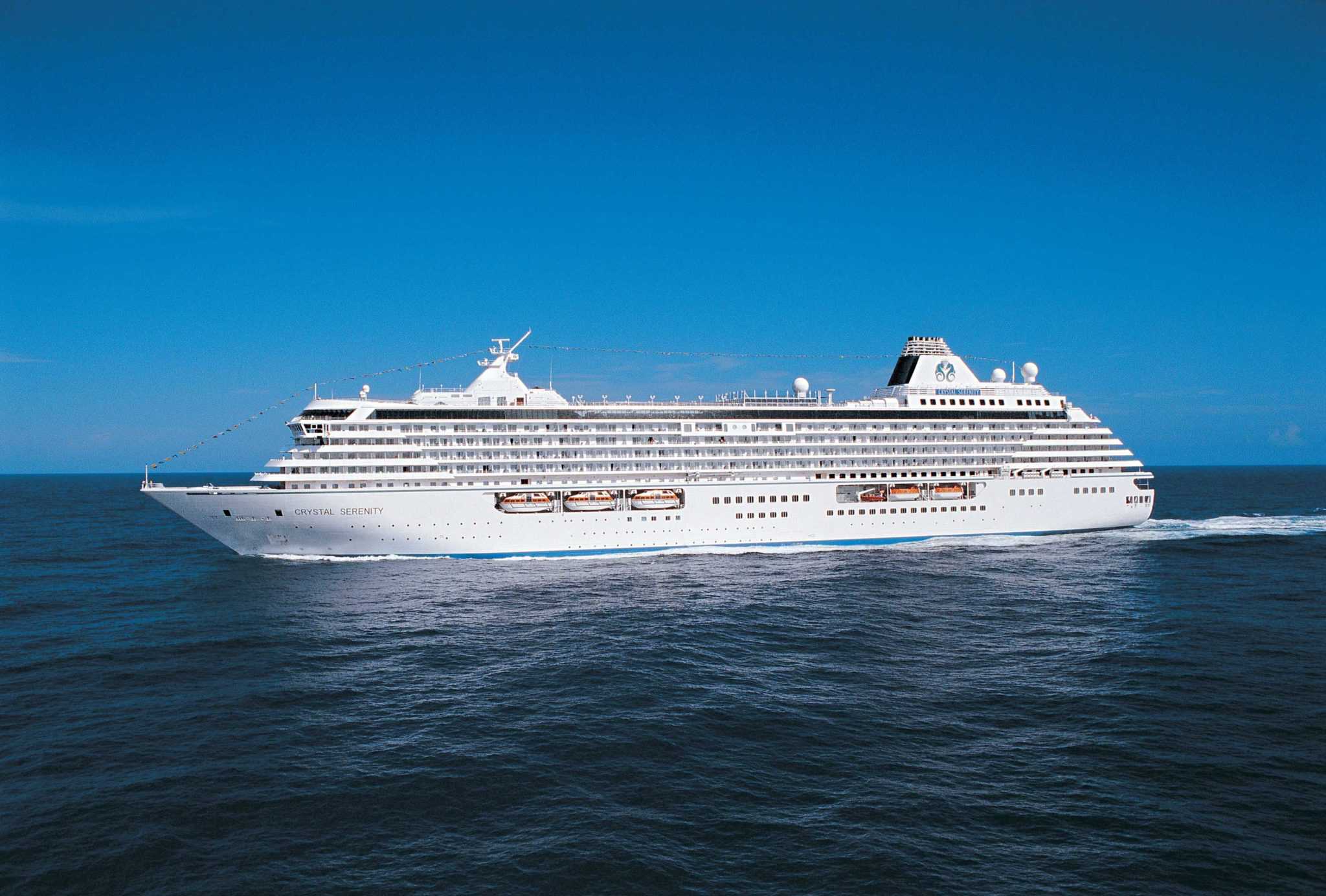 2. Spacious Small Ship Luxury
Guests cruising on Crystal Serenity will quickly understand why Crystal Cruises is the world's most awarded luxury cruise line. Crystal Serenity has earned dozens of awards and accolades, including being named best cruise ship in Conde Nast Traveler's Readers' Choice Awards and Travel Weekly's Gold Magellan Awards.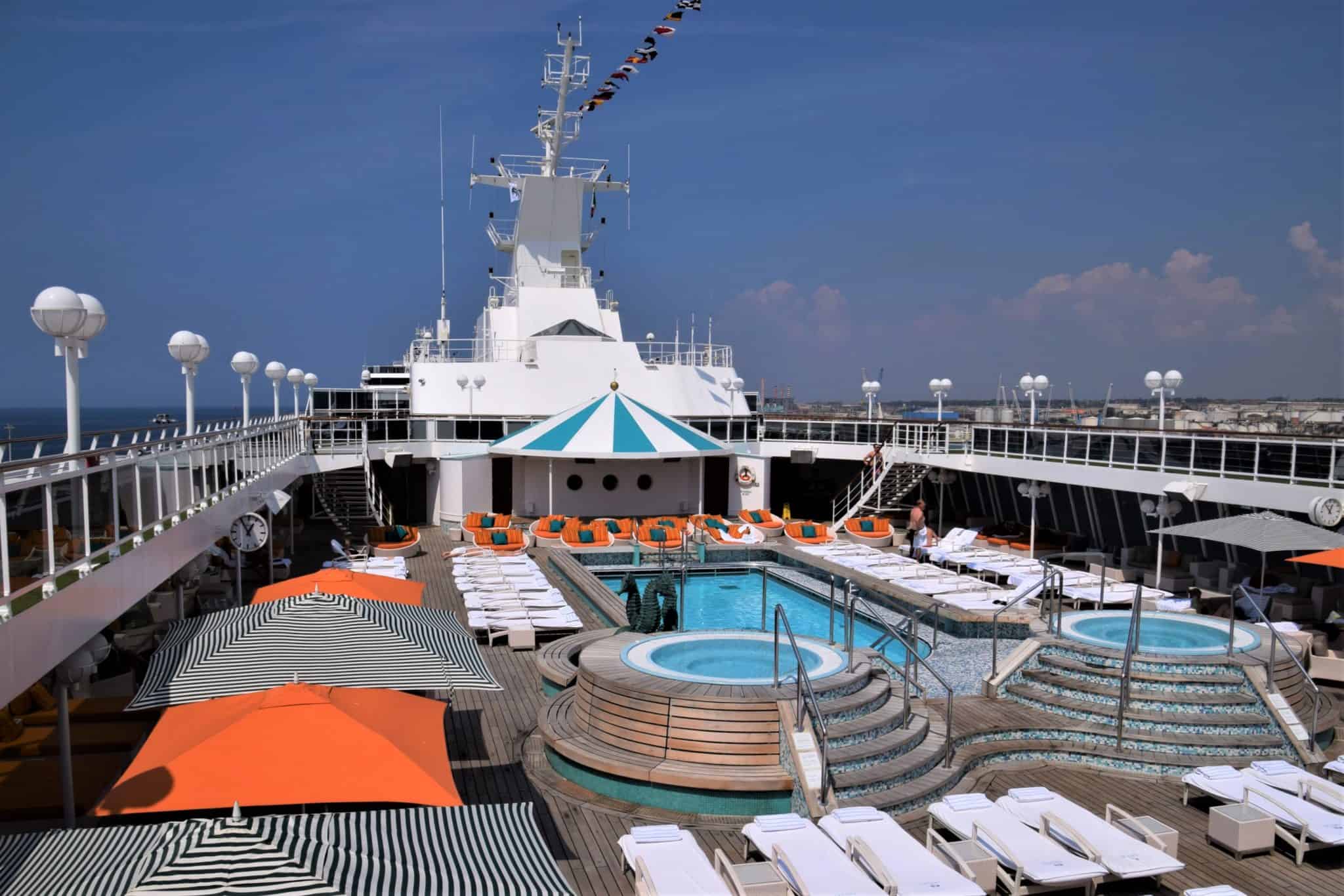 Crystal Serenity provides the luxury of space. Reimagined and updated in 2018, Crystal Serenity normally accommodates just 980 guests on a ship with 13 decks and includes many of the amenities found on much larger vessels. The ship perennially features a high space-per-guest ratio, incorporating an abundance of dining areas, lounges, and opulent public spaces for relaxation. As Crystal Serenity returns to sailing with reduced capacity of 900 guests at maximum, the ship's space-per-guest ratio will be twice that of contemporary cruise lines. Guests will find plenty of room to roam on Crystal Serenity, allowing for the best possible social distancing in a cruise environment.    
3. Ultra-Personalized Service
Crystal Serenity is well known for its outstanding staff and crew members who deliver an amazing onboard experience for guests, undoubtedly contributing to Crystal Cruises' multiple industry awards for exceptional service and hospitality. Crystal Serenity features attentive six-star service with one of the highest staff-to-guest ratios in the cruise industry. Most of the ship's crew have been with Crystal for many years and the staff gets to know guests quickly, attending to the smallest details and creating memorable special moments. Crystal Serenity also has a high repeat guest ratio as well, likely due in a significant measure to the personalized service and customized luxury experience delivered on its voyages.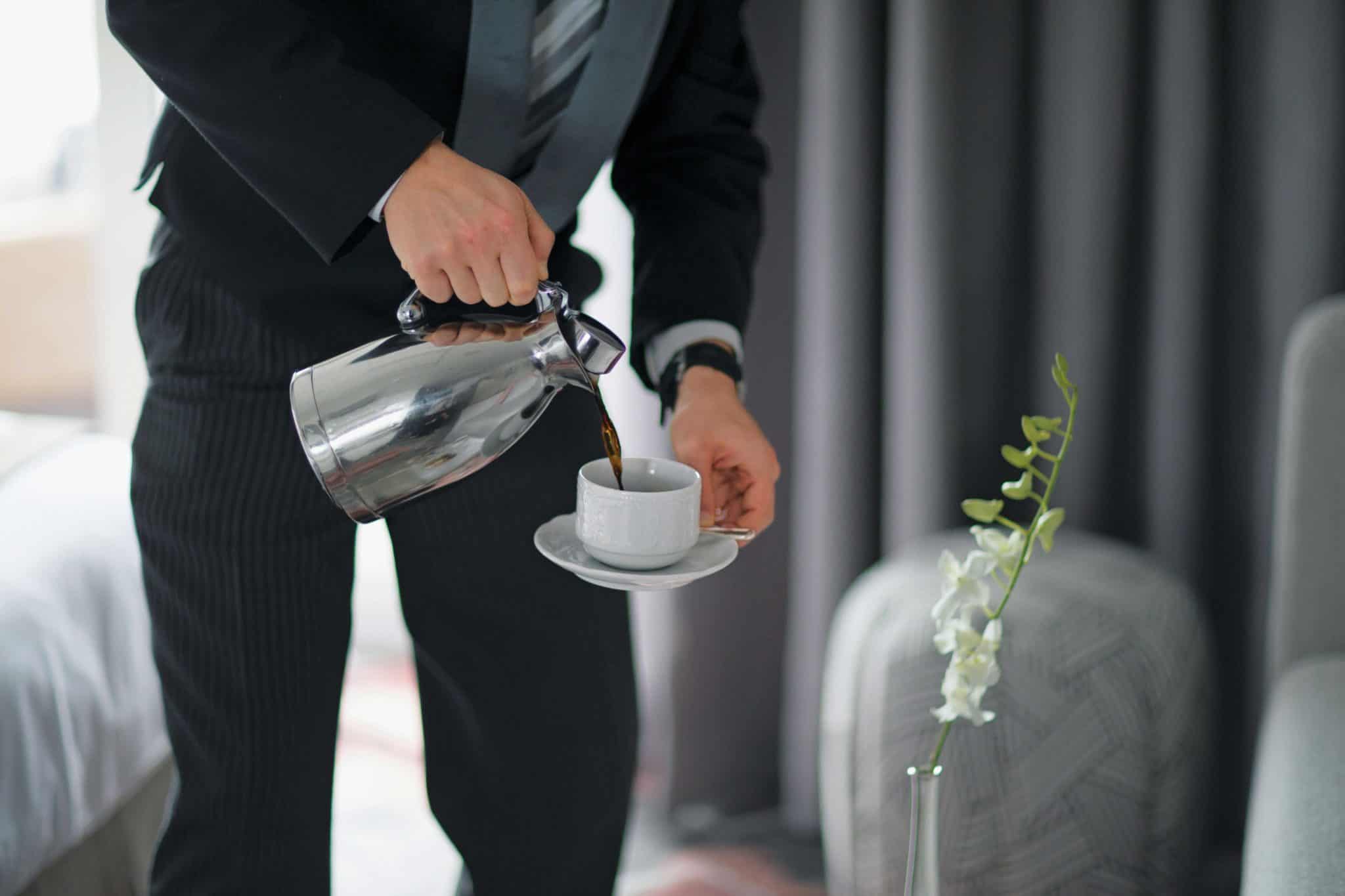 4. Alluring Itineraries and Destinations
Crystal Serenity's luxury cruise itineraries include well-known destinations as well as less crowded ports of call, weaving a beautiful tapestry of immersive experiences during each sailing. Throughout a normal year, seven-night sailings to journeys of well over three weeks or more are available on Crystal Serenity. Crystal's recognizes the importance of fully experiencing destinations, so Crystal Serenity's itineraries often include lengthy stays in port with late evening departures.
The ship's well-organized excursions are easy to book, both prior to the cruise and on board. Crystal's excursions offer many opportunities for personalized exploration, and a number of Crystal Serenity's unique experiences are not readily available to the general public. 
5. Sumptuous Staterooms
Passengers on Crystal Serenity will immediately notice the luxury cruise difference as soon as they enter their staterooms. There are just 490 staterooms on Crystal Serenity — none are inside cabins and almost all feature verandahs. Crystal Serenity's comfortable staterooms are spacious, particularly the 544-square foot Seabreeze Penthouse Suites, slightly larger Penthouse Suites with verandah, and the massive 1,368-square foot Crystal Penthouse Suites with verandah. All staterooms include a love seat or couch; a large closet with a shoe rack; a refrigerator stocked with free bottled water and soft drinks, luxurious bath products, and more.
Additional amenities for Penthouses and above include outstandingly attentive personal butler service; a fully-stocked in-room bar with complimentary spirits, beer, and wine in addition to bottled water and soft drinks; a massive walk-in closet; an incredibly huge bathroom with a decadent shower; afternoon canapés and tea service; free clothes pressing; nightly hors d'oeuvres service, and more.
6. Outstanding Culinary Experiences
Crystal Serenity features nearly a dozen different dining options and venues for guests, all now featuring tableside service.
Operating under the open dining concept with plenty of tables for two and four, Waterside serves traditional cuisine as well as Michelin-inspired international fare accompanied by an outstanding wine list. Three meals are available daily, and Waterside's constantly rotating menus offer a wide variety of delicious choices.
Two of Crystal Serenity's most stellar dining experiences are its main specialty dining venues. Prego is an outstanding restaurant serving classic Northern Italian cuisine and world-class Umi Uma & Sushi Bar exclusively features superb Japanese-Peruvian dishes created by Master Chef Nobu Matsuhisa.
Other enticing experiences include the Stardust Supper Club, The Vintage Room for intimate dinners, and relaxing with one of those all-inclusive specialty coffees or glass of wine at The Bistro. The Marketplace is a casual restaurant serving an extensive array of items via tableside service. In the evening, The Marketplace transitions into the Churrascaria Brazilian steakhouse serving grilled meats and seafood.
Located within a convenient walking distance of the pool, the Trident Bar & Grill serves hamburgers, sandwiches and wraps, pizza, fruit, and other fare throughout the afternoon. The Asian-inspired Silk Kitchen & Bar offers a varied menu of dishes for both lunch and dinner, and nearby Scoops serves up complimentary ice cream in freshly-made waffle cones. Guests should make sure to enjoy Crystal Serenity's afternoon Palm Court Tea at least once during their cruise.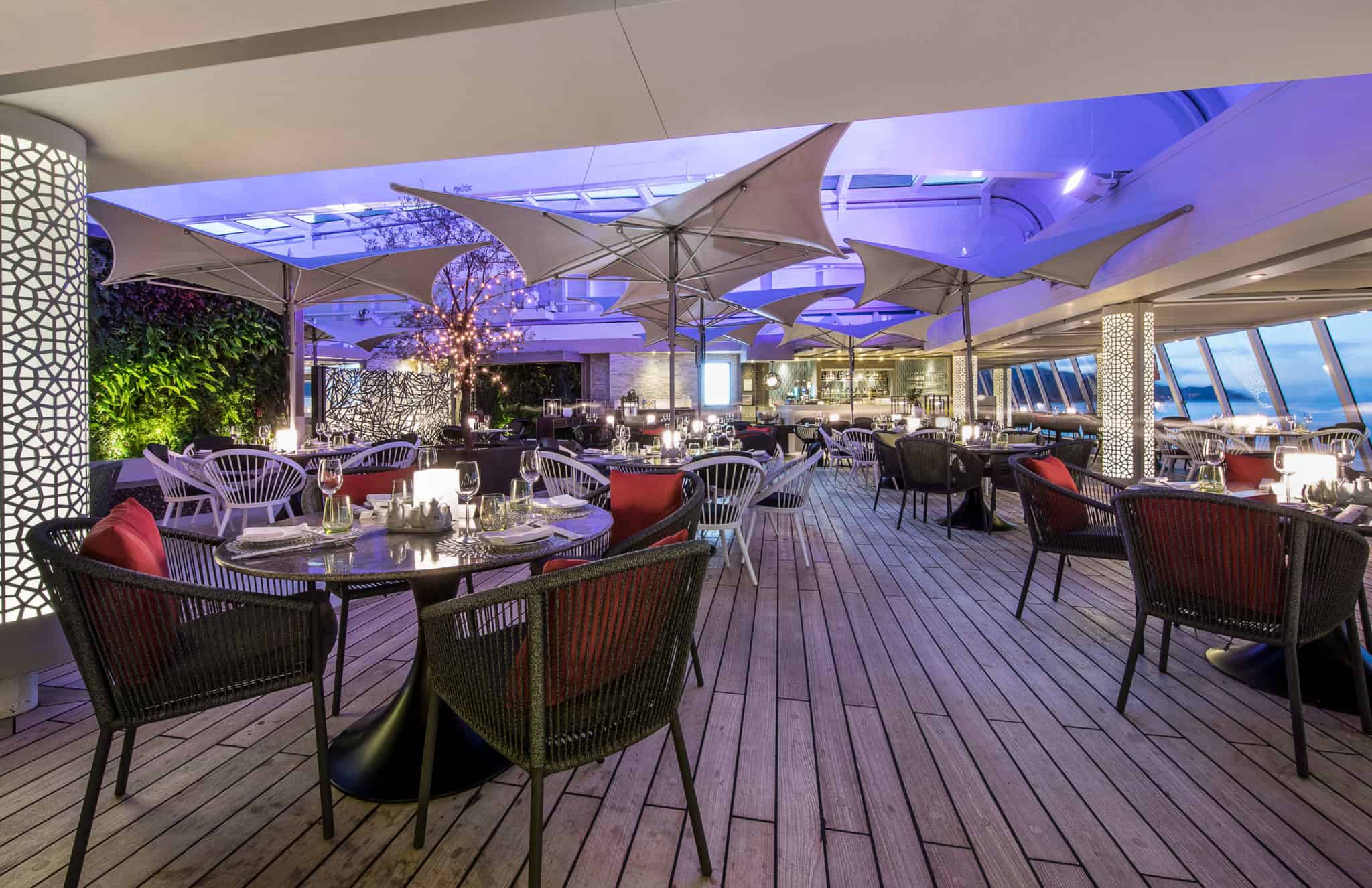 7. Wonderful Wellness Options
Crystal Serenity has plenty of outdoor recreation options available for guests including the Seahorse Pool and nearby hot tubs, golf putting and driving nets, outdoor fitness garden, two full-size paddle tennis courts, and more. Fitness buffs will also appreciate Crystal Serenity's state-of-the-art equipment and its exercise studio featuring a variety of classes, yoga, and personal training from the ship's fitness instructors.
The Crystal Spa on Crystal Serenity is exceptional, with a wealth of rejuvenating experiences including anti-aging facials, aroma stone therapy massages, detox treatments, acupuncture, and medi-spa services. A full-service salon for hair styling, manicures, and pedicures is also available for guests. 
8. Exceptional Onboard Programs and Entertainment
Crystal Serenity outshines many other luxury ships with its numerous daily activities and wide array of entertainment and enrichment programs onboard. There's plenty to please all interests on this ship. Guests can enjoy lavish Broadway-style shows, concerts, live music in the ship's bars and lounges, comedy acts, recent Hollywood movies, parties and special extravaganza events, karaoke, late-night dancing, casino tournaments, and much more.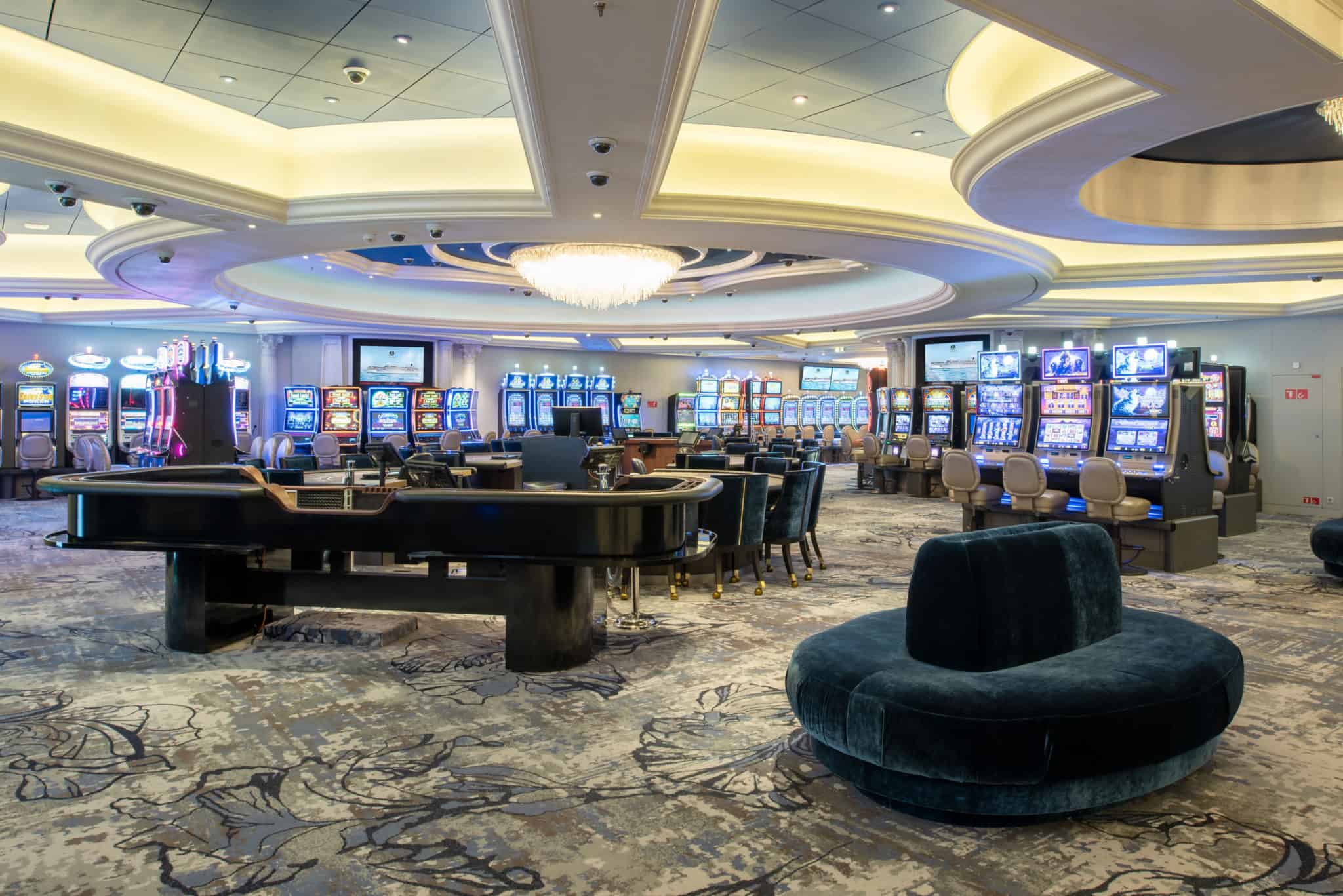 While Crystal Serenity's itineraries may include late nights in port, many of the ship's well-traveled guests enjoy returning to the ship to take part in afternoon and evening activities. Crystal Serenity also features an extraordinary series of enrichment programs including guest lectures, cooking classes, hands-on art workshops, bridge lessons, and a range of digital technology classes offered in the ship's Computer University@Sea classroom.
9. Extensive Health and Safety Protocols
Crystal Cruises has enacted comprehensive health and safety measures to provide peace of mind and protection for its passengers. All guests must be fully vaccinated at least 14 days prior to boarding Crystal Serenity.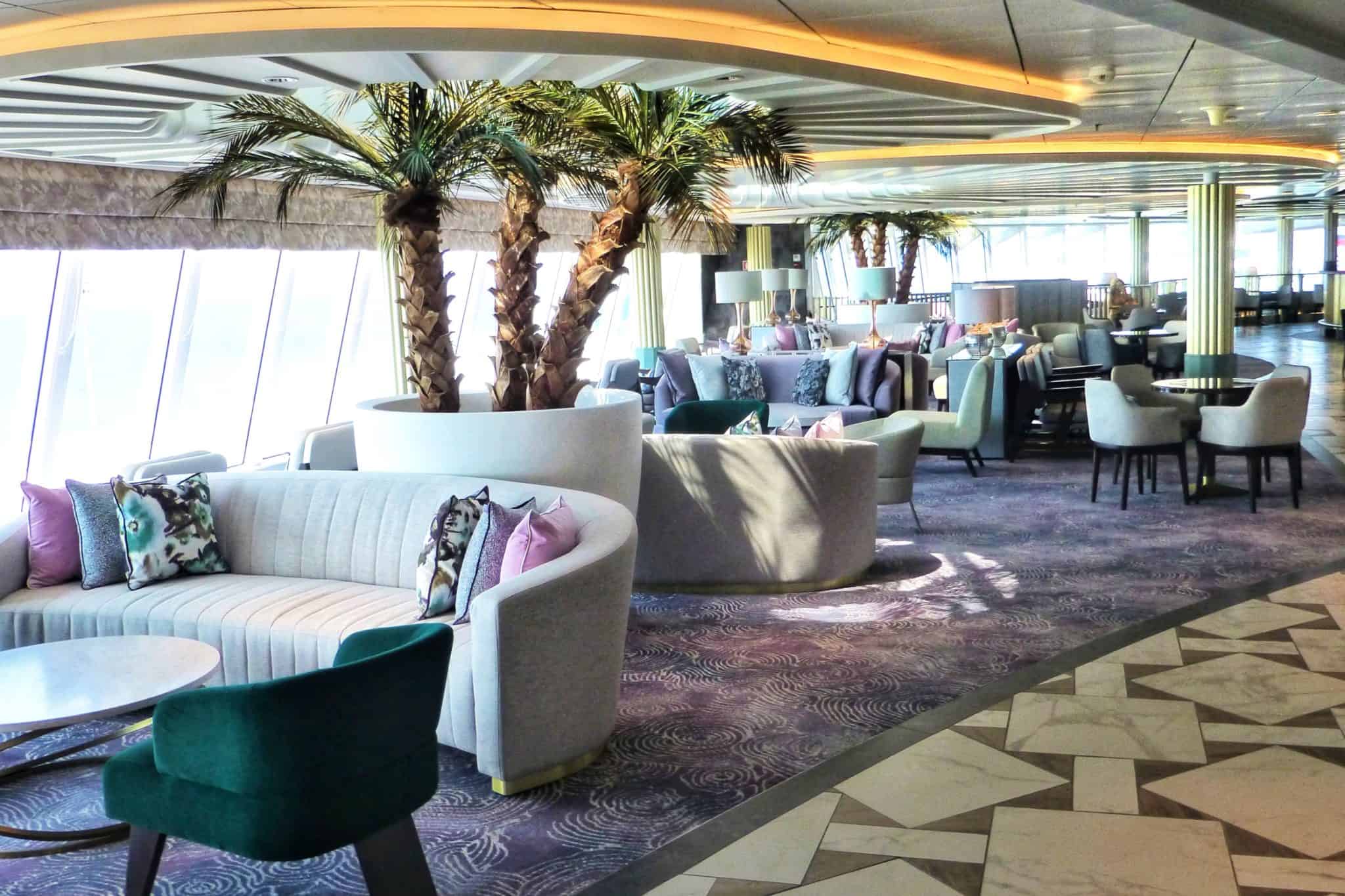 In addition, Crystal Cruises' Crystal Clean+ 4.1 program demonstrates the cruise line's strong commitment to the safety of its guests and crew members. These health protocols include requirements for negative test results for both guests and crew, social distancing, reduced capacity, mask policies, temperature checks, and health screening questionnaires. Lounges, theaters, and select other venues will be set up to allow for social distancing and there will be capacity limitations as well.
READ MORE: Should Kids Take a Luxury Cruise?
Pin it!