Kusadasi, a resort town on the Aegean Coast of Turkey, is also known as "Bird Island" due to the shape of Pigeon Island at the south end of the town, which is similar to a bird's head. In its native language, "Kus Adasi" literally means "bird island." 
Kusadasi is a very popular cruise destination, with packed beaches all summer long.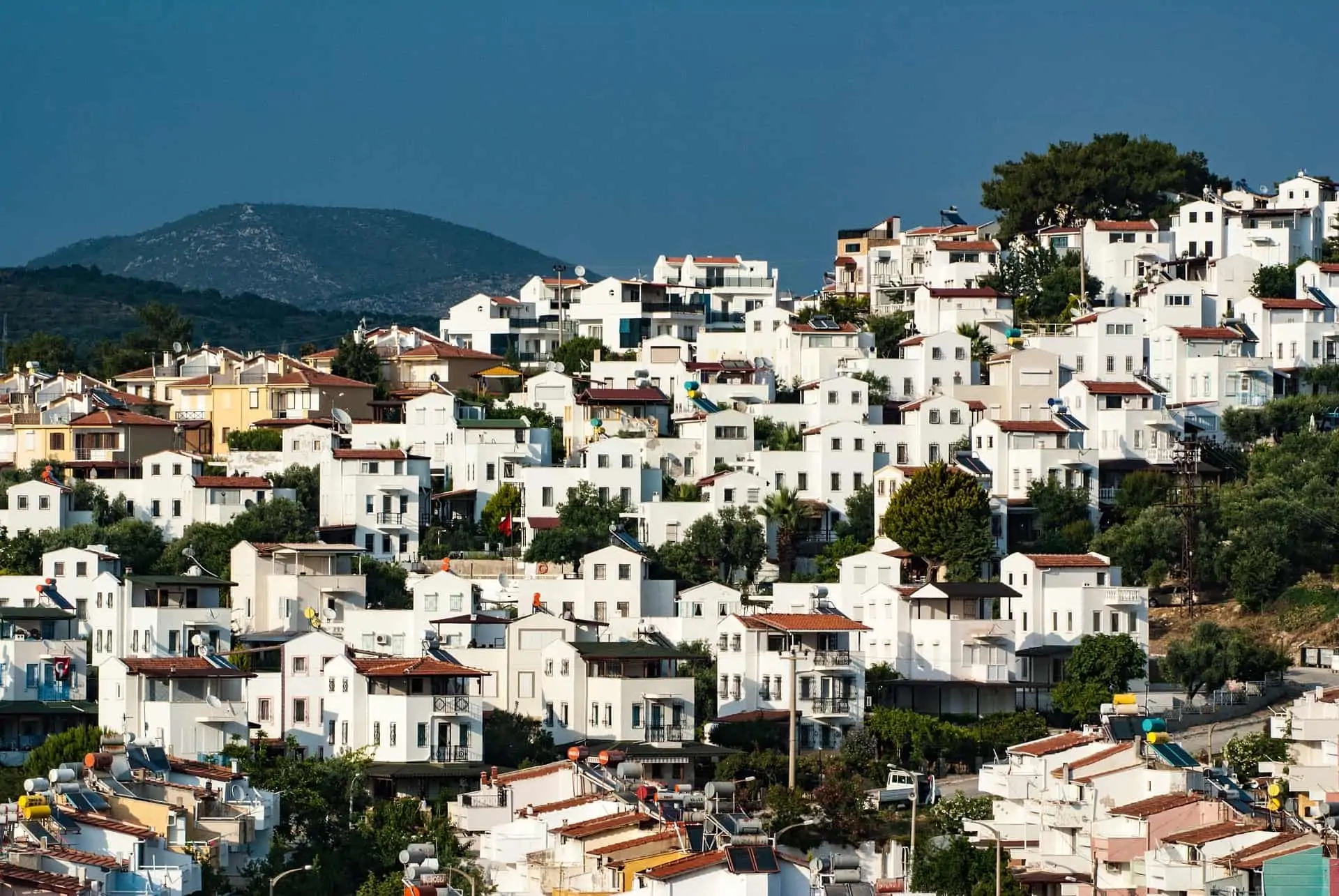 In addition to fun, sun, and water, Kusadasi is also a great place for shopping. Visitors from Europe and beyond flock to the town to find fabulous deals and bargains on top brands. 
When preparing for your travels here, you'll want to keep the weather in mind. The town has a Mediterranean climate, which means the summers are hot and the winters are very mild.
No matter what time of year you find yourself in Kusadasi, there is always something to explore. 
9 Great Things to See and Do in Kusadasi
1. Pigeon Island
Though it is not directly on the harbor, Pigeon Island is said to be the main attraction of everyone's visit. What really draws both tourists and locals here is the unbelievable sunsets, so make sure you bring your camera.
Whether you feel like letting your cares drift away as you soak up the sun, or catering to your more adventurous side by taking a hike along the sea, you're bound to have an unforgettable day here. 
How To Visit: Pigeon Island is easily accessible if you're willing to take a stroll by the seaside. However, if walking isn't your thing, there are also buses which depart every five minutes or so. 
2. Ladies Beach (Kadinlar Denizi)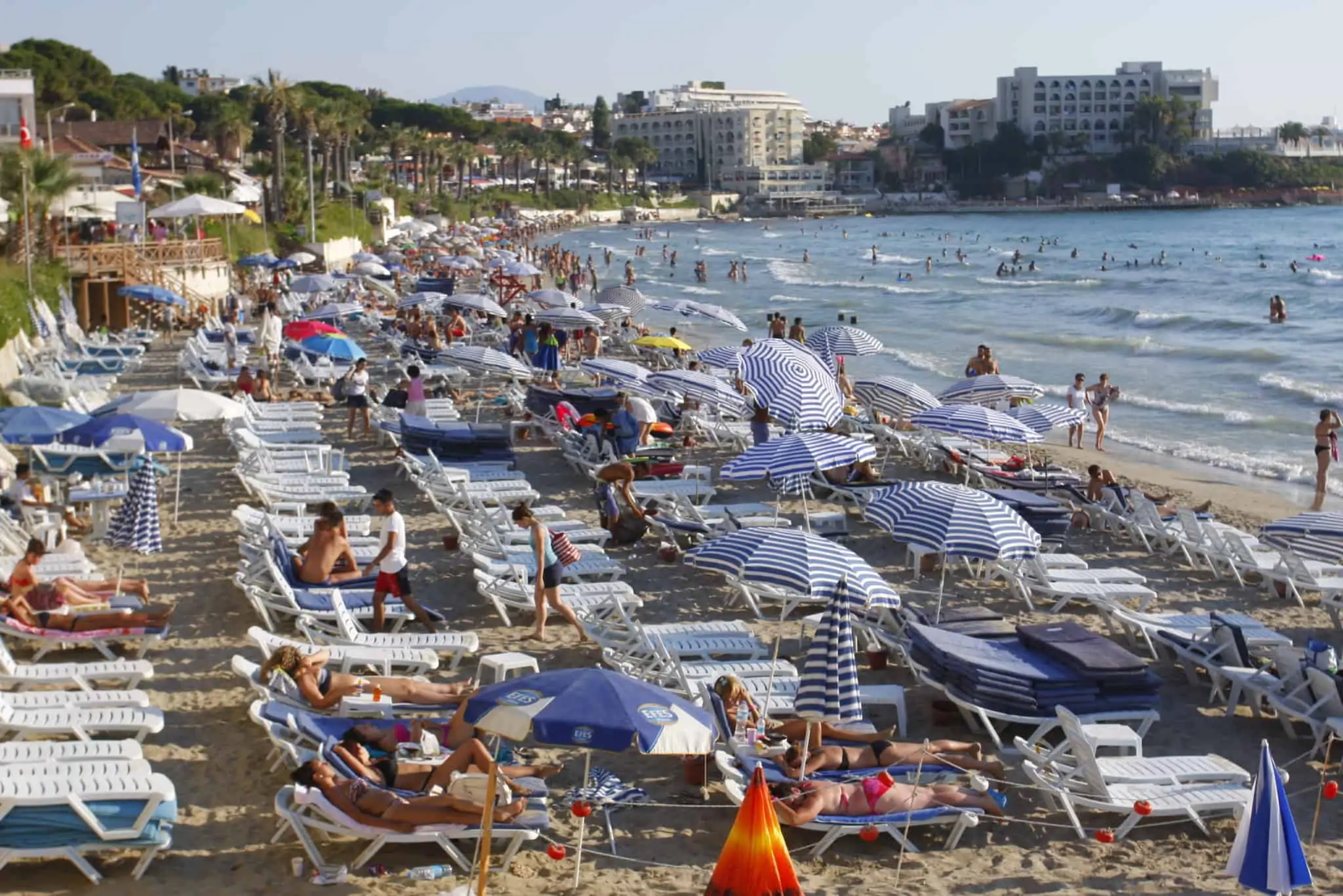 Originally for women only, this beach boasts gorgeous surf and sand. Be aware that it is quite popular with both locals and tourists, so the crowds can sometimes be a little overwhelming.
Gorgeous palm trees, shops, cafes, bars, restaurants, and more surround the area, so there's plenty to explore. And don't worry, men are now welcome here, too! 
What To Do: Rent an umbrella and chairs. When you're done enjoying the beach, explore the shopping area.

3. Ephesus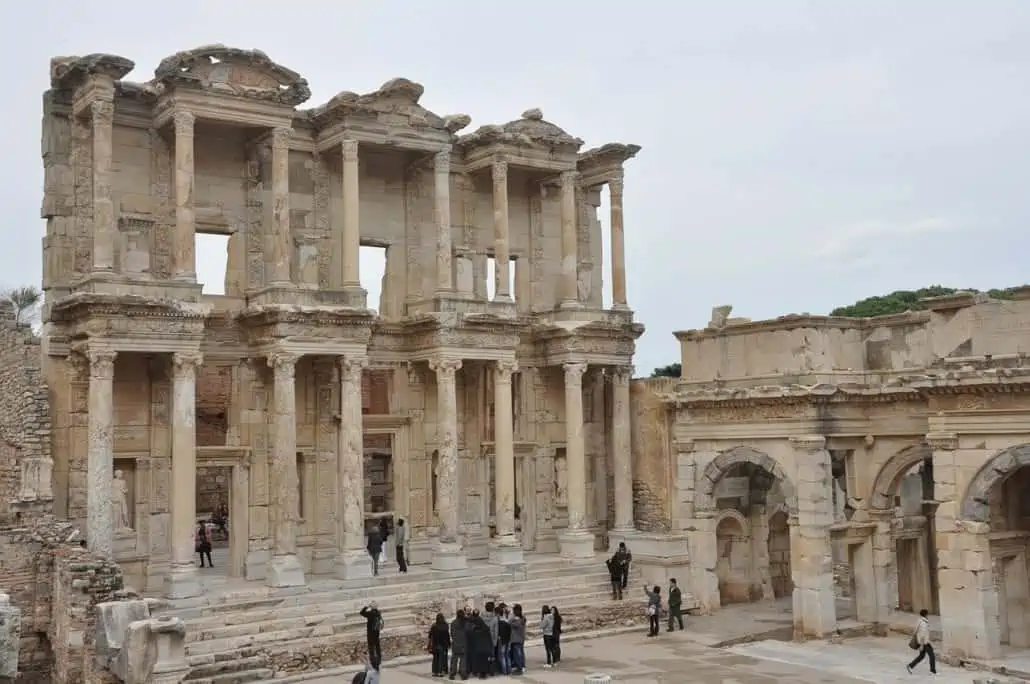 Just 18 miles northeast of Kusadasi, the ruins of the ancient city of Ephesus are one of Turkey's top tourist draws. Visitors will explore on foot to see sights including the Odeon theatre, the Temple of Hadrian, and the Celsus Library.
The Terrace Houses, excellent examples of peristyle homes, each featured a bath and a heating system. These homes once belonged to the most wealthy residents, and are beginning to overtake the famous Celsus Library facade as the top draw for visitors.
How to Visit: Many cruise ship shore excursions to Ephesus are available, or you can book a private tour.
4. Priene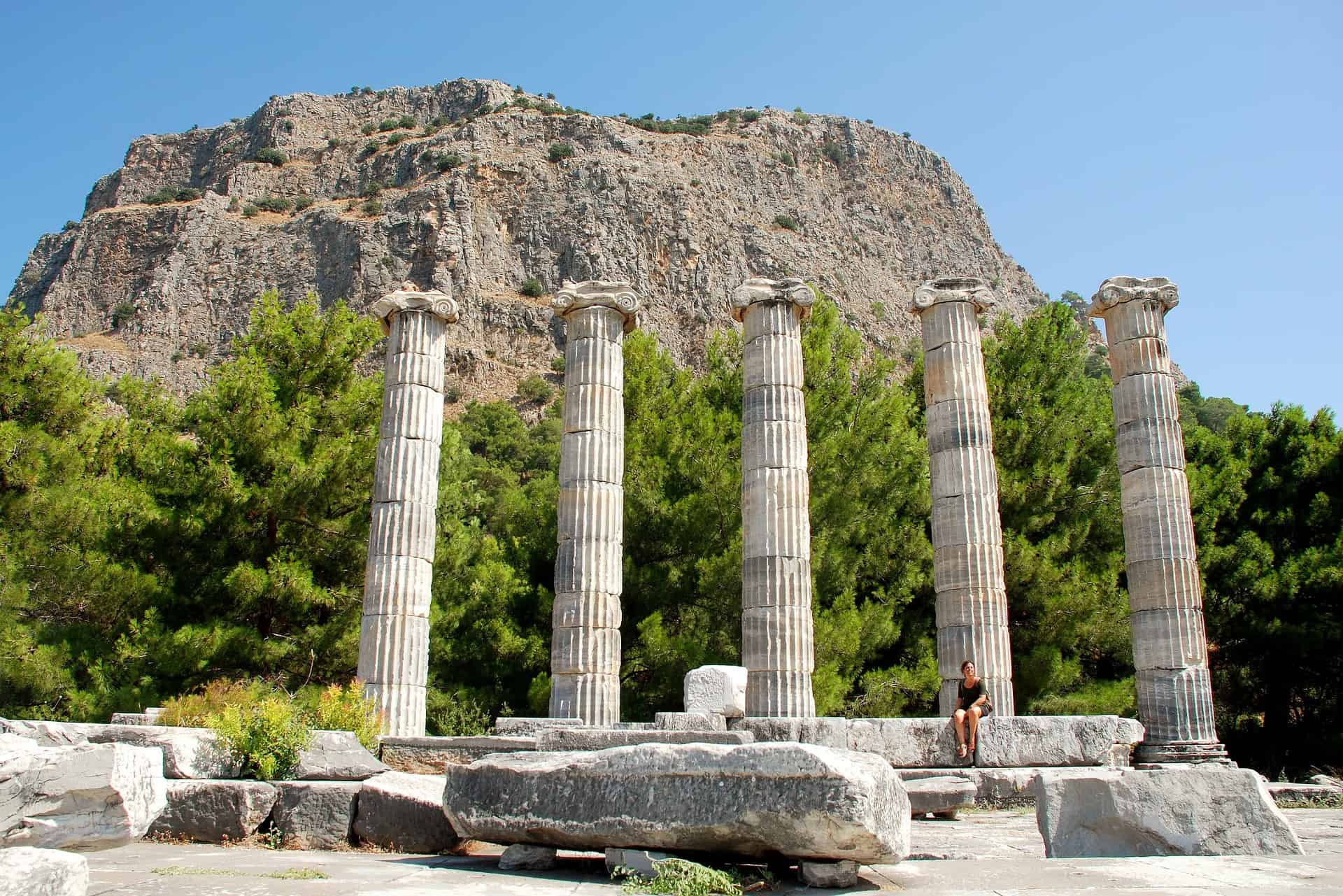 The ruins of the Hellenistic city of Priene are situated on the Aegean coast. The area is packed with history, and is very photogenic.
Priene was destroyed and abandoned in the second century, so you can only imagine just how ancient the artifacts you might come across will be.
Visitors here may wish to see the Temple of Athena: the Greek goddess of wisdom. Who knows, maybe you'll leave a little bit smarter than when you came.
How To Visit: Visitors must travel from Kusadasi on a dolmus (a shared taxi), getting off in Gullubahce.
READ MORE: 5 Things to See During a Port Stop in Belfast, Northern Ireland
5. Didyma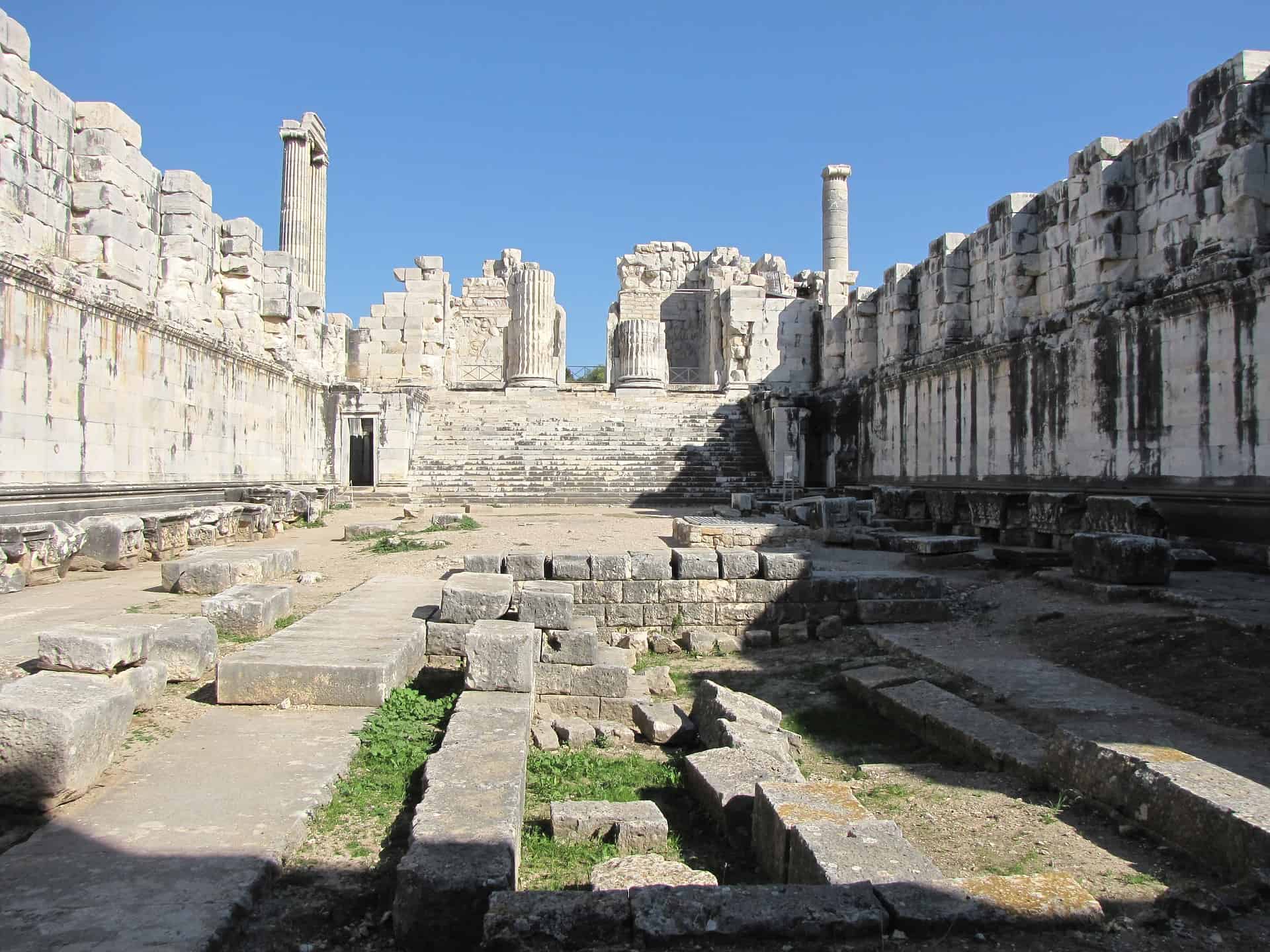 Didyma is an ancient city with ruins close to the city of Miletos, located within the Aydin Province. The Temple Of Apollo is the main attraction of this city, with well-preserved, ancient towers that have been standing for centuries. 
What To Do: Many visitors seek religious services in the churches of Didyma. Worshippers may be found walking through the town while singing religious songs throughout the year.
6. Miletus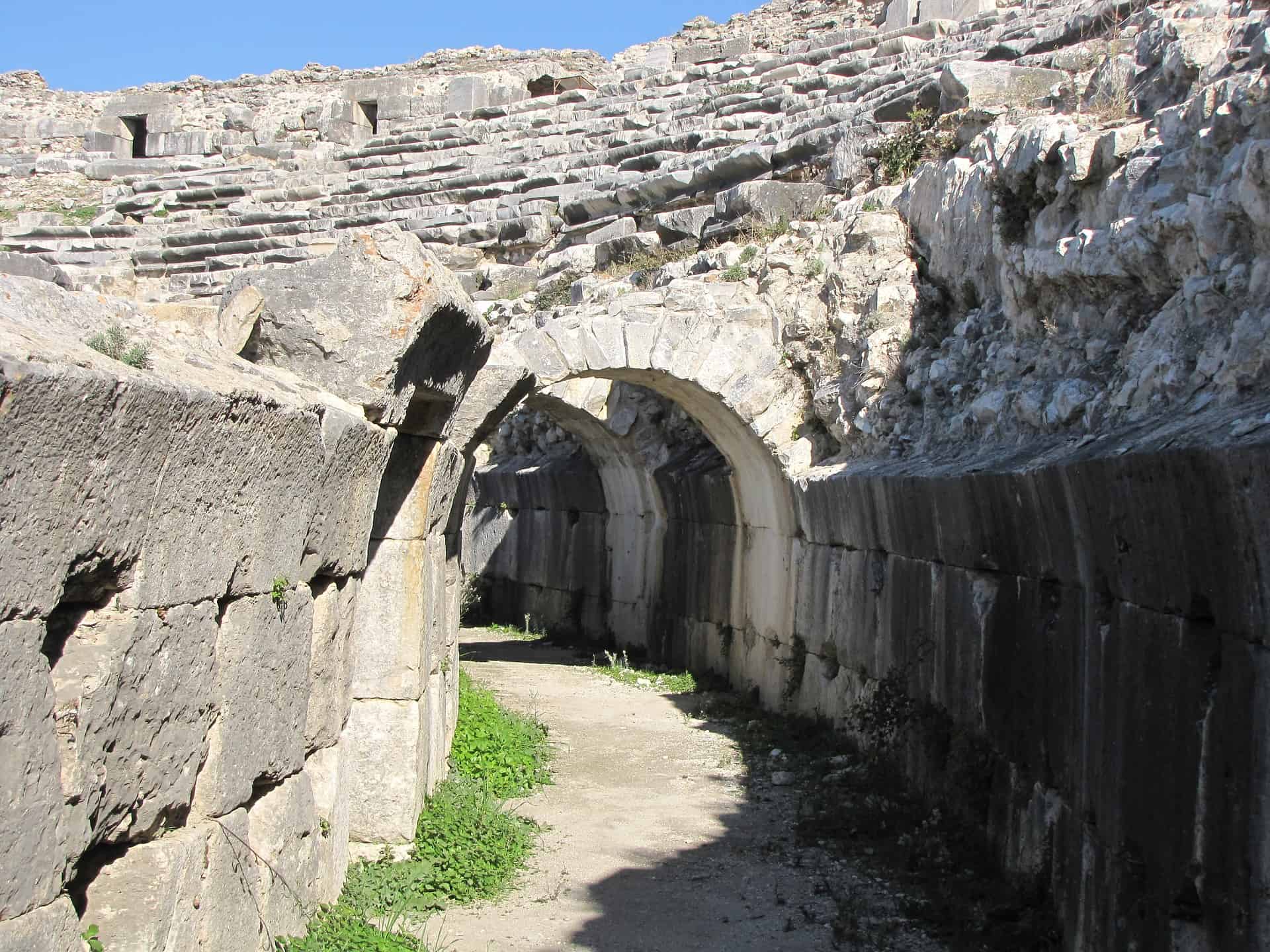 Like Priene, Miletus is a coastal town from the Hellenistic period. Ruins from many civilizations throughout history dot the area.
A Greek theater boasting 15,000 seats, which was reconstructed by the Romans, is a draw to Miletus. Many philosophers and scientists lived here as well, including Anaximander, Thales, and Hekataios.
Main Attractions: Byzantine Fortress Walls, Temple Of Apollo, Baths Of Faustina, and Seljuk Caravanserai.
7. Kirazli
Kirazli is a village surrounded by vine-covered fields and orchards. The picturesque area offers views through alleyways and whitewashed houses.
Cute cafés and restaurants await travelers looking for their next foodie experience.
Main Attraction: There is a farmer's market where daily visitors come to shop for organic, homegrown produce and local products. 
8. Dilek Peninsula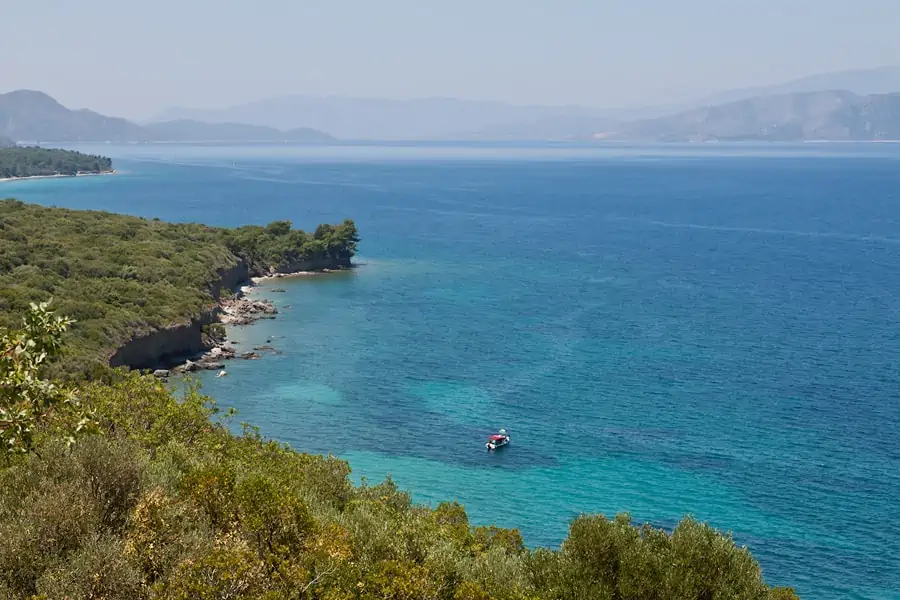 Dilek Peninsula National Park offers gorgeous views of both the mountains and the coastline.
This destination is about 16 miles away from Kusadasi, making it an easy day trip. Abundant wildlife, including birds and fallow deer, may be viewed in the park.
If you're looking for beauty, you won't have to search much farther than Dilek. Crystal clear ocean water, stunning sunsets, and an 11-mile canyon saturate the breathtaking landscape.
Reason To Visit: Many Turkish plants grow here, with 804 species of flora being recognized at this time. 
9. House Of Virgin Mary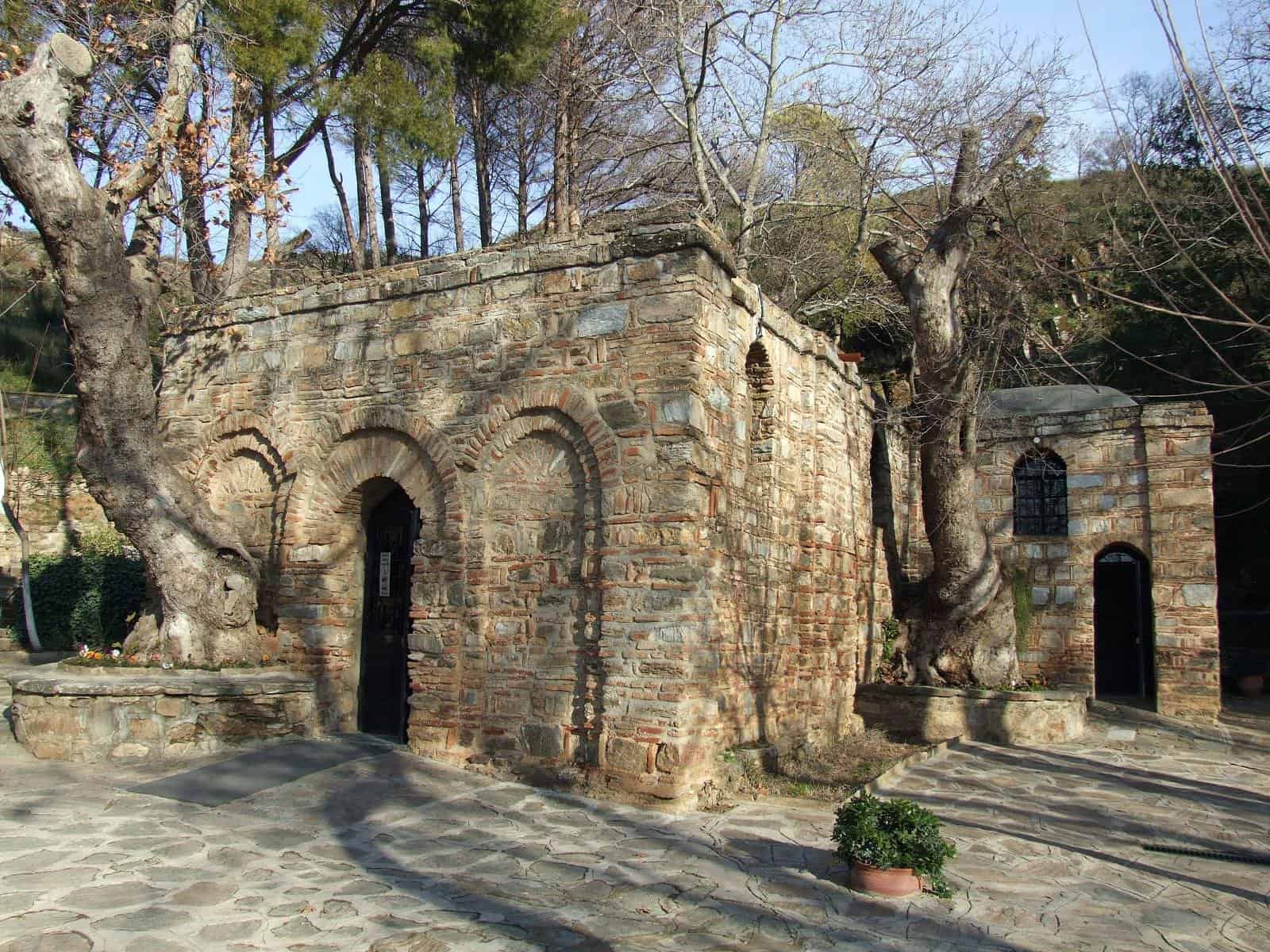 The House of the Virgin Mary can be found near the green hills of Selcuk, which is also near the ancient city of Ephesus.
It is believed that Mary spent her last days here, and also died here. Whether you are religious or not, this place is definitely worth a visit. 
Interesting Fact: Nuns and monks operate and care for the House of Virgin Mary.
READ MORE: 9 Things to Do in Gibraltar During a Cruise
Kusadasi is kid-friendly, due to the many beaches and water parks located in the area. Some water parks in Kusadasi include Adaland Water Park, Tortuga Pirate Island Theme Water Park, and Atlantis Aqua.
A wide variety of accommodations are available throughout the area, from lower-budget to higher-priced hotels. Kusadasi is a perfect place to enjoy a vacation with your entire family.
Pin it for later!