Known for its destination focus and high-level cuisine, Oceania Cruises has returned to service after an absence of over 500 days. The line's Marina set sail from Copenhagen Sunday as the first cruise ship to leave the port since 2019.
"Today is one of those days we will all remember for a lifetime as we reunite with our shipboard families and our guests to start exploring the world once again," stated Bob Binder, co-founder, President, and CEO.
Owned by Norwegian Cruise Line Holdings since 2014, Oceania operates seven ships that carry no more than 1,250 guests. each. It tends to offer longer voyages of 10-14 days, as well as lengthy world cruises of up to six months.
The Marina's first voyage since the industry shutdown in March 2020 will call on ports in Denmark, Germany, Lithuania, Latvia, Estonia, and Finland prior to docking in Stockholm, Sweden.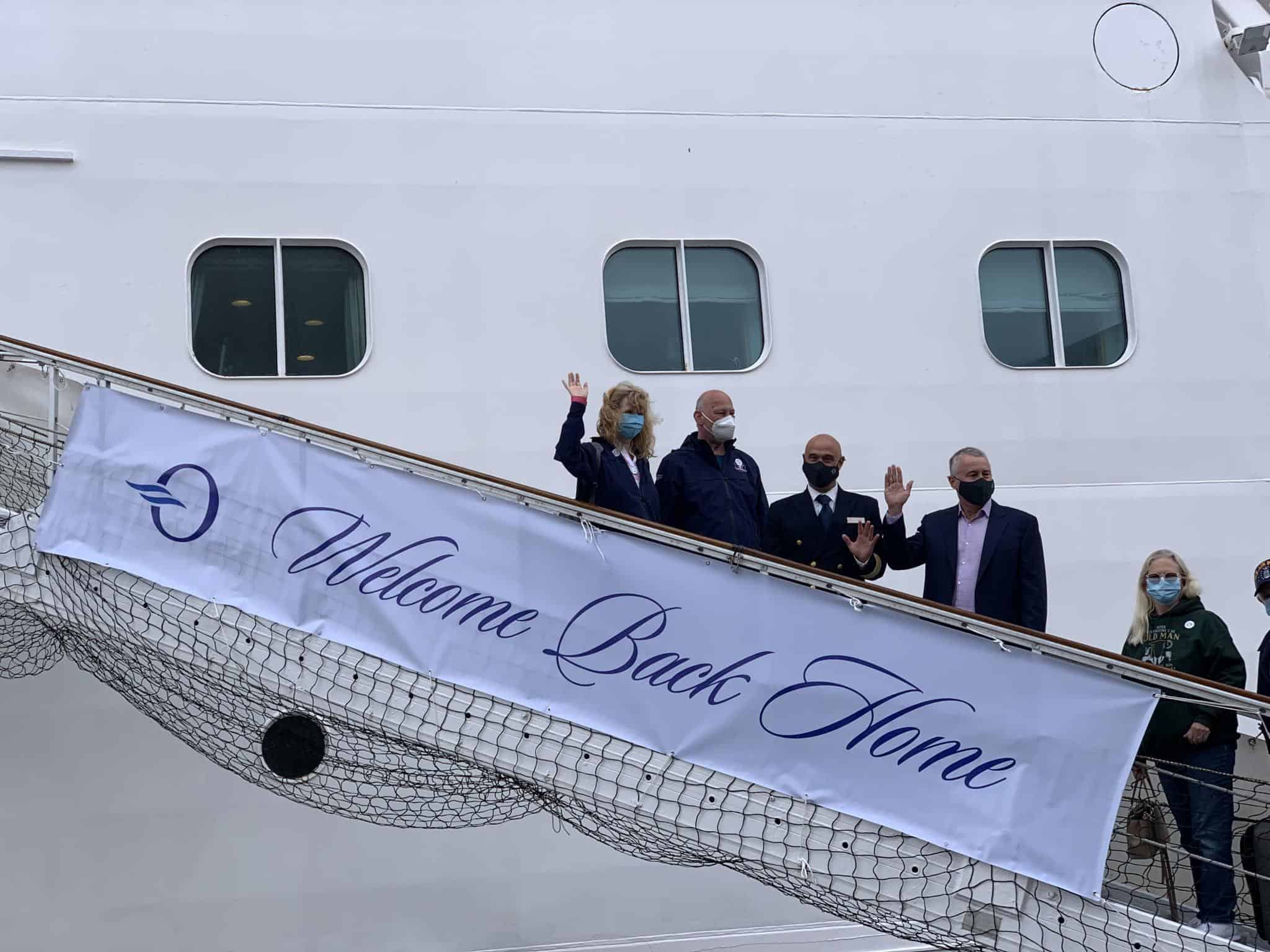 READ MORE: Oceania Cruises Records Best Booking Day in Company History
The 2011-built, 66,084 gross ton Marina was the first new-build ship for the line founded by a group of prominent cruise industry veterans in 2002. It will spend the last days of summer and most of the fall cruising around Western Europe, the Mediterranean, and the Greek Isles. That will be followed by a repositioning cruise to Miami, where she will arrive December 1.
Next up for Oceania's restart is the Marina's sister ship the Riviera, which will begin exploring the Greek Isles on October 18. Then the 30,277 gross ton, 824-passenger Insignia — one of the line's four intimate Regatta-class ships — will depart Miami on December 21 for a six-month-long "Around the World in 180 Days" voyage. 
Sister ship the Sirena will resume sailing in the Caribbean on January 21, 2022, followed by two more sisters — the Regatta, will start sailing on February 5, 2022 in Polynesia and the Nautica, which will return to service in the Mediterranean on April 1 next year.
Consistent with sister brands Norwegian Cruise Line and Regent Seven Seas Cruises, Oceania will restart with a requirement that 100 percent of guests and crew be vaccinated, creating what the company calls "one of the safest vacation experiences in the world."
READ MORE: Oceania Cruises Announces Name of Seventh Ship
Norwegian Cruise Line Holdings has developed the SailSAFE Health and Safety Program, which is designed to offer a science-backed plan for a healthy return to service that protects guests, crew, and communities visited. It was created with guidance from public health and scientific experts including the SailSAFE Global Health and Wellness Council and the Healthy Sail Panel.
In early 2019, Oceania Cruises announced it would create a new class of ships — the Allura-class — weighing in at 67,000 gross tons and carrying up to 1,200 passengers. The two new ships will be put together by prominent shipbuilder Fincantieri at a cost of more than $650 million per ship, with delivery dates in 2022 and 2025.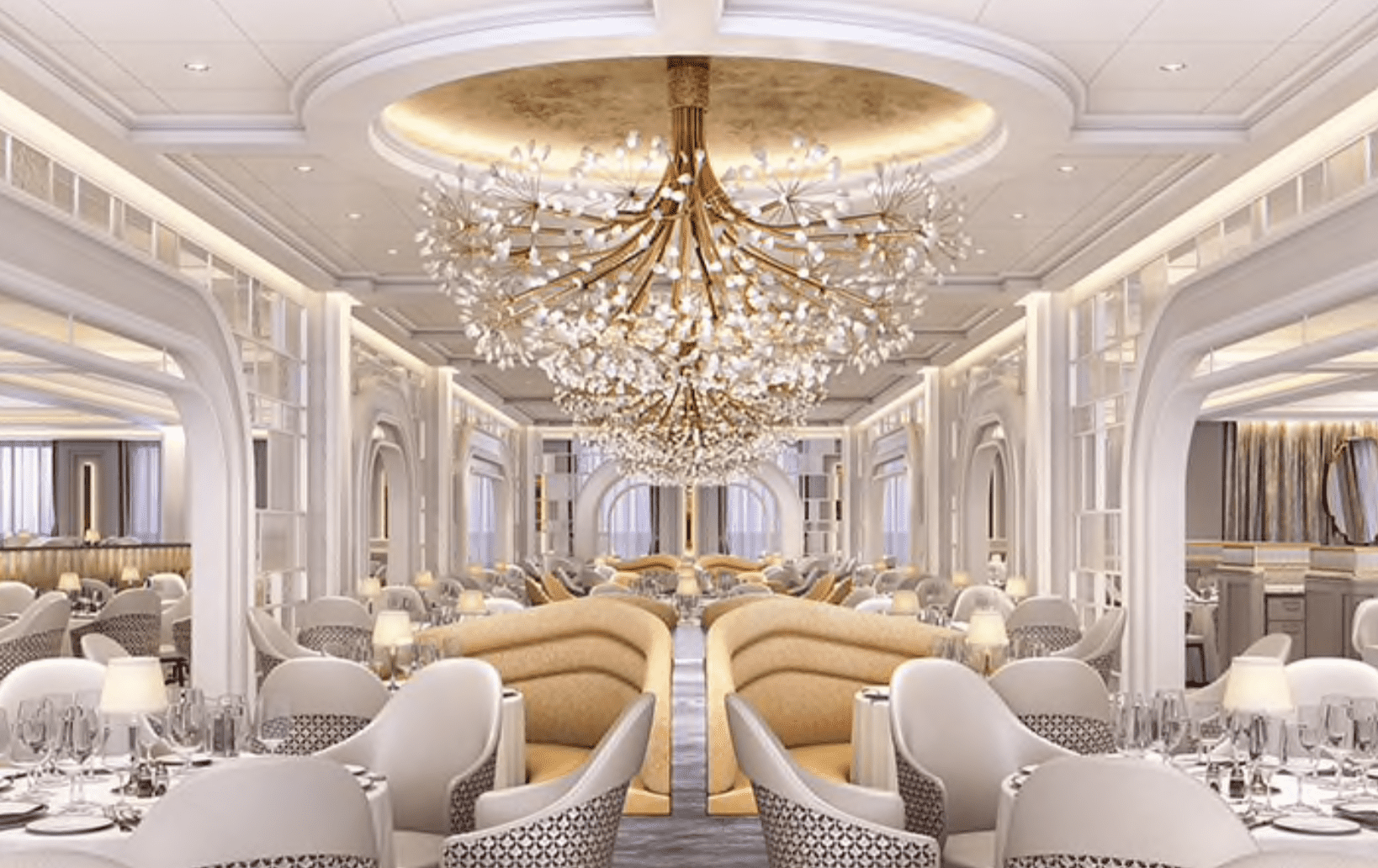 Food lovers will find a happy home on Oceania's ships. The luxury cruise line began a relationship with Master Chef Jacques Pépin back in 2003, and the author of 30 cookbooks and host of 13 PBS television series remains the Executive Culinary Director. 
All Oceania restaurants are included in the cruise fare and open seating means guests can dine where they want and when they want. Restaurant specialties include French, Italian, Asian, and American, giving credence to the line's boast that it offers 'The Finest Cuisine at Sea.' The Marina and the Riviera even offer food-focused 'Culinary Discovery Tours' that aim to connect deeply with the cuisines of destinations.
That unwavering focus on fine dining will continue and expand on Oceania's next ship the Vista, which will feature a dozen different restaurants, four of them new to the line.