American Cruise Lines has announced details on its 2023-2024 season, including three new small ships, 10 new itineraries, and 21 new ports.
Next year, the line will have 17 small ships exploring 35 states on over 50 itineraries, including 11 itineraries on the Mississippi River alone.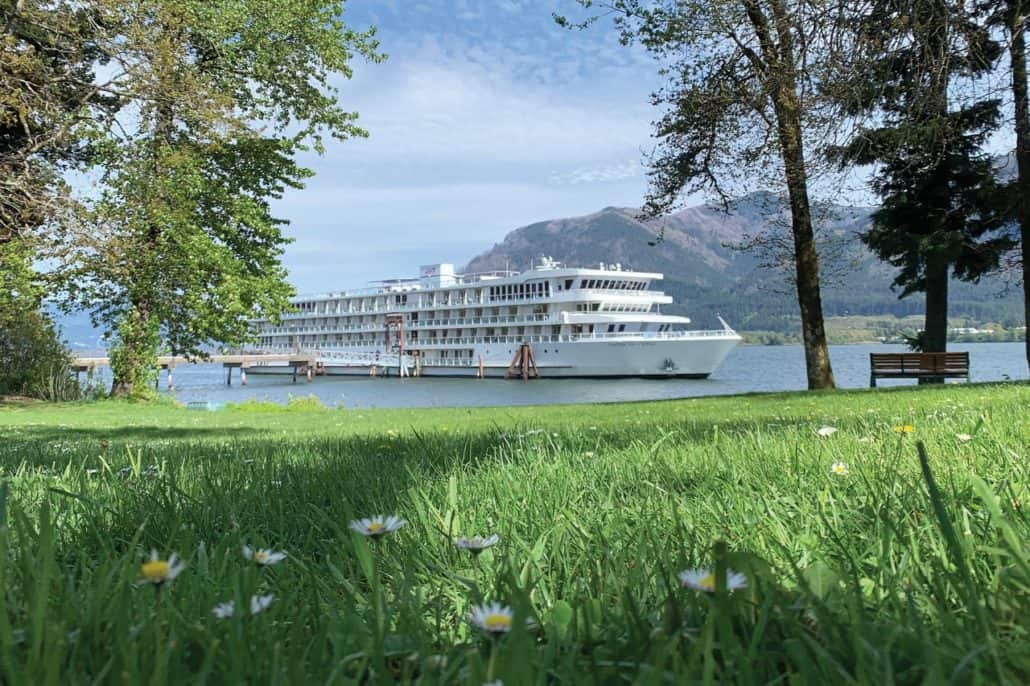 Three New Small Ships
In 2023, American Cruise Lines will introduce three new small ships. A 6th modern riverboat will debut on the Mississippi River in April, American Serenade. The 175-passenger vessel is sister ship to American Symphony, which launched this year.
The line will also debut two new 109-passenger Coastal Cats next year — the first two vessels in the 12-ship Project Blue fleet: American Eagle and American Glory. They will sail east coast itineraries starting in August and October.
MORE: Cruise Line Rolls Taxes, Port Fees, & Gratuities Into Base Guest Fare
10 New Itineraries
New voyages in 2023 and 2024 include the line's first-ever California cruise — an eight-day roundtrip San Francisco Bay cruise which highlights Napa and wine country; a new 15-day National Parks & Legendary Rivers itinerary that includes an eight-day cruise on the Columbia and Snake Rivers and a seven-day exploration through Glacier, Yellowstone, and Grand Teton National Parks; and an eight-day Tennessee Rivers voyage between Chattanooga and Nashville.
In 2024, the line will offer new voyages in Florida and the Keys as well as several new itineraries highlighting coastal New England and Maine.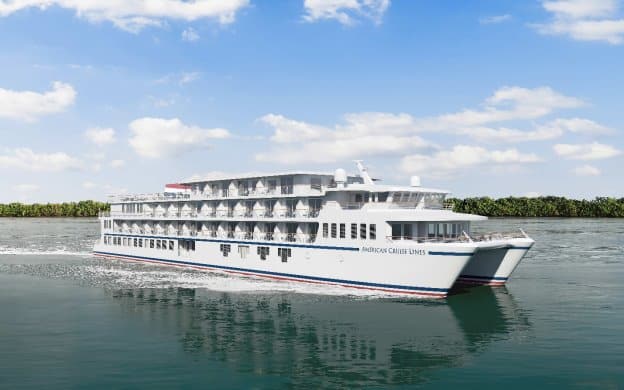 All-Inclusive Experience
American Cruise Lines' cruise fare includes wine and beer with lunch and dinner and an evening cocktail hour. Most vessels also include breakfast room service and wifi access.
2023-2024 pricing includes port charges and fees as well as crew gratuities. All of the line's Mississippi River, Columbia & Snake Rivers, and Alaska cruises from Juneau also include complimentary pre-cruise hotel stays. American Cruise Lines' river and coastal voyages also offer domestic flat-rate airfare.
READ NEXT: Oceania Cruises Details New 33-Day Voyage That Visits 28 Ports