Oceania Cruises has revealed details on a brand-new Grand Voyage setting sail in fall 2023.
The 33-day Mediterranean Connection aboard Marina will start in Venice and conclude in Barcelona, immersing passengers in a variety eastern Mediterranean and Holy Lands ports. In total, the sailing, which departs on October 11, 2023, will visit 28 ports without repeats. Three shorter segments will also be available.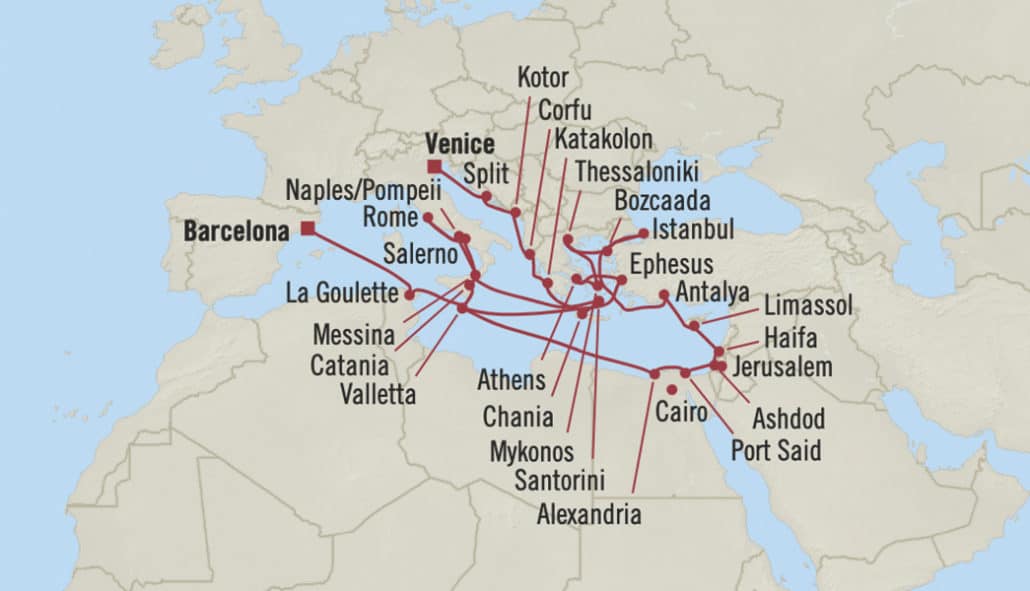 Passengers can unpack once and set sail on a monthlong adventure that visits 10 countries including Italy, Croatia, Greece, Turkey, Malta, Israel, and Egypt. The voyage takes place at the beginning of the Mediterranean's off-season, meaning travelers will enjoy a more temperate climate and fewer crowds.
Here are the ports of call on this 33-day sailing:
Trieste (Venice), Italy
Split, Croatia
Kotor, Montenegro
Corfu, Greece
Katakolon (Olympia), Greece
Chania (Crete), Greece
Santorini, Greece
Messina (Sicily), Italy
Salerno, Italy
Civitavecchia (Rome), Italy
Naples/Pompeii, Italy
Catania (Sicily), Italy
Bodrum, Turkey
Ephesus (Kusadasi), Turkey
Piraeus (Athens), Greece
Mykonos, Greece
Thessaloniki, Greece
Kavala/Philippi, Greece
Istanbul, Turkey (overnight)
Antalya, Turkey
Limassol, Cyprus
Haifa (Jerusalem), Israel
Ashdod (Jerusalem), Israel
Port Said (Cairo), Egypt
Alexandria, Egypt
Valletta, Malta
La Goulette, Tunisia
Barcelona, Spain
MORE: Princess Cruises Increases Add-On Package Prices, Adds Fitness Classes & Premium Desserts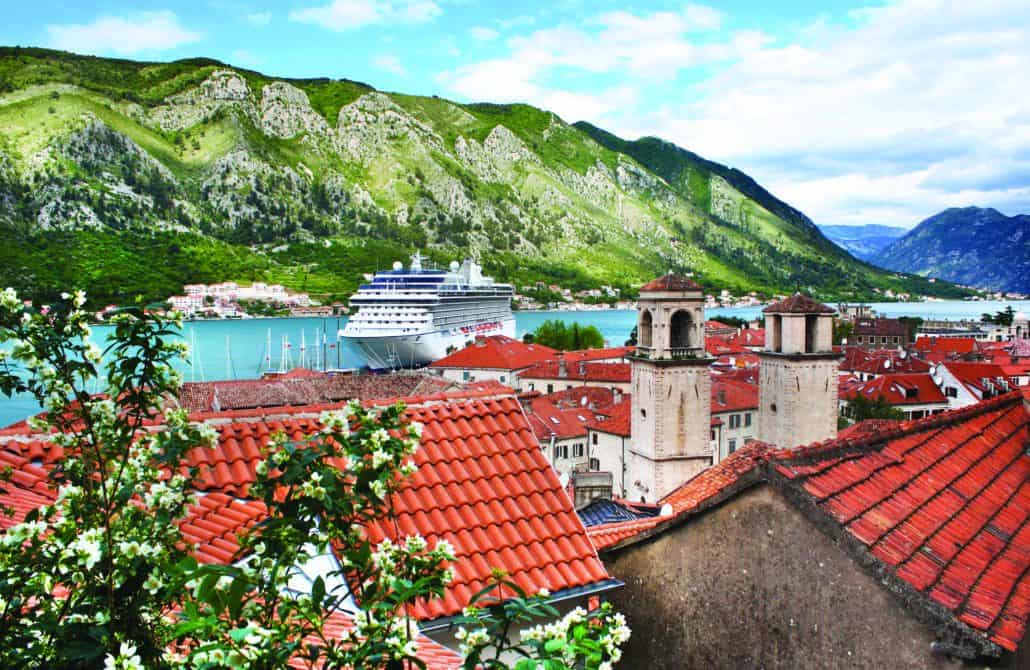 Those interested in a shorter cruise can choose from three segments of the Grand Voyage, plus three other Grand Voyages in the same region:
10-day Greek & Italian Shores — Venice to Rome: October 11-21
11-day Legendary Pathways — Rome to Istanbul: October 21 to November 1
12-day Holy Land & Treasures — Istanbul to Barcelona: November 1-13
22-day Mediterranean Mystique — Barcelona to Rome: September 29 to October 21
21-day Icons of Civilizations — Venice to Istanbul: October 11 to November 1
23-day Seas of Revelation — Rome to Barcelona: October 21 to November 13
These itineraries are now open for booking.
READ NEXT: Carnival Cruise Line Reverses Decision Guests Weren't Happy About