Luxury line Crystal Cruises has become the first in its segment to announce that future guests will be required to be fully vaccinated against COVID-19 at least two weeks prior to their cruise.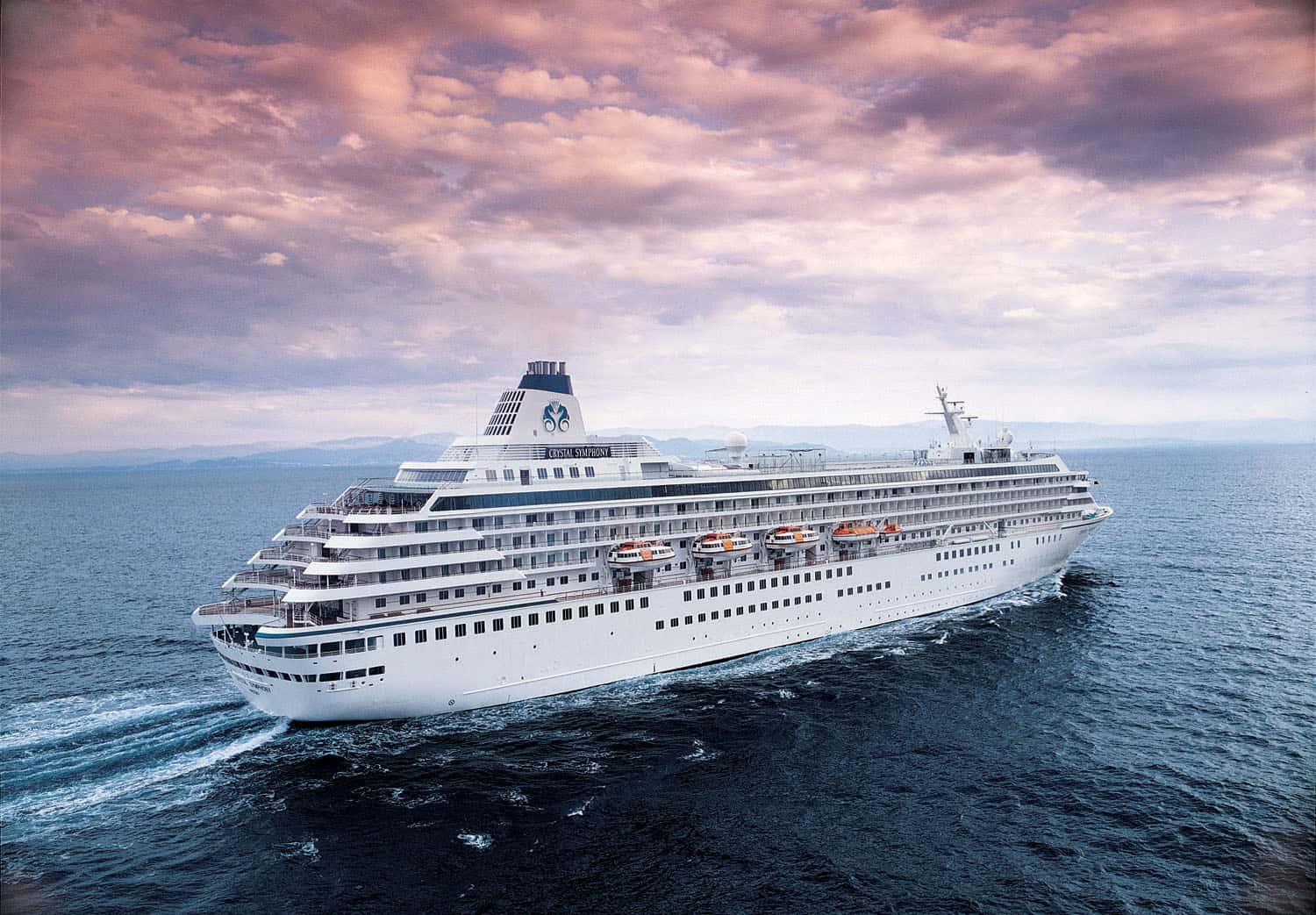 The news comes after three other cruise brands announced a mandatory vaccination requirement in recent weeks: UK-based Saga Cruises, which caters to the senior market; and U.S.-based sister brands American Queen Steamboat Company and Victory Cruise Lines.
"We know that peace of mind is the greatest luxury; and the vaccine requirement is simply the best way to ensure the safest possible Crystal experience for all onboard," Jack Anderson, Crystal's interim CEO, said in a statement.
The vaccine requirement is part of a series of 'Crystal Clean+ 4.0' protocols, which include a negative COVID test for both guests and crew prior to embarkation, temperature checks at the terminal prior to boarding, reduced ship capacity, mask and social distancing guidelines, and enhanced cleaning and disinfection measures. 
READ MORE: Carnival Exec Speaks on Alaska, Vaccines, and Longer Cruises
The upscale cruise company has expanded quickly in the past few years, adding river ships, yachts, and expedition vessels to its ocean fleet, which consists of the 980-passenger Crystal Serenity and the 848-passenger Crystal Symphony.
Crystal says the current pause in cruise operations will give most travelers time to get fully vaccinated before sailing. Currently, Crystal's river fleet is docked through May, while its ocean ships are not scheduled to sail before June. The 62-passenger Crystal Esprit luxury yacht and the newbuild, 200-passenger expedition ship Crystal Endeavor, won't be carrying passengers until at least August.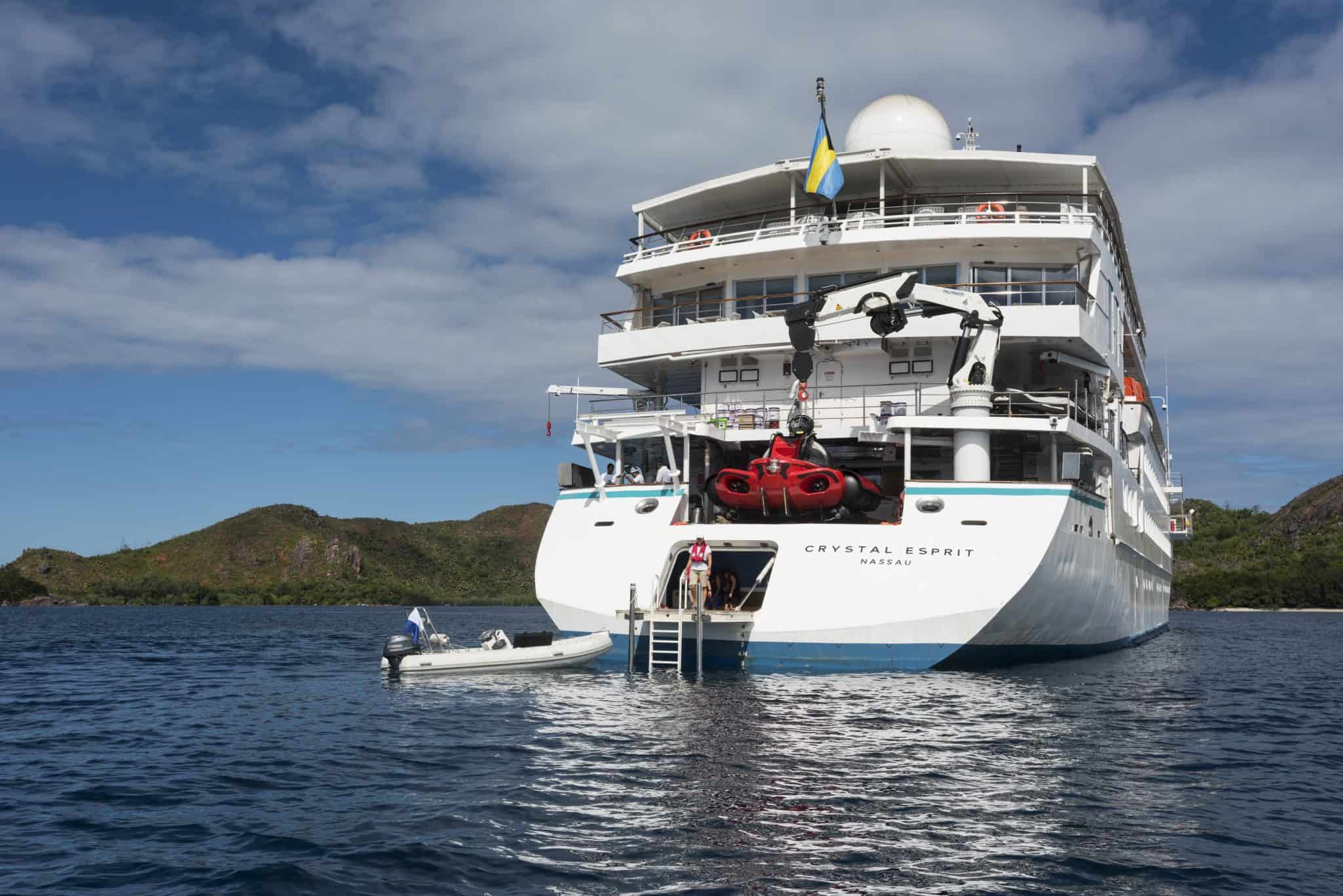 Will The Mass-Market Lines Follow Suit?
As more time passes and the U.S.-based cruise industry continues to await direction from the Centers for Disease Control and Prevention on restart requirements, the likelihood increases of a vaccination requirement for both crew and passengers.
Weeks ago, Norwegian Cruise Line Holdings CEO Frank del Rio announced that all crew would require vaccinations, and that the line was exploring the legality of such a requirement for passengers. Last week, Royal Caribbean Group said it would require all crew to be vaccinated, while Carnival Corporation CEO Arnold Donald said in recent days that the company is still examining the issue.
Royal Caribbean CEO: "We Can't Wait To Satisfy Pent-Up Demand"
The question of whether other large-ship cruise lines will require passengers to be vaccinated for COVID-19 is growing in volume, but prominent cruise financial analyst Patrick Scholes is of the opinion that upscale and luxury cruise lines are more likely than their mass-market counterparts to impose such a requirement.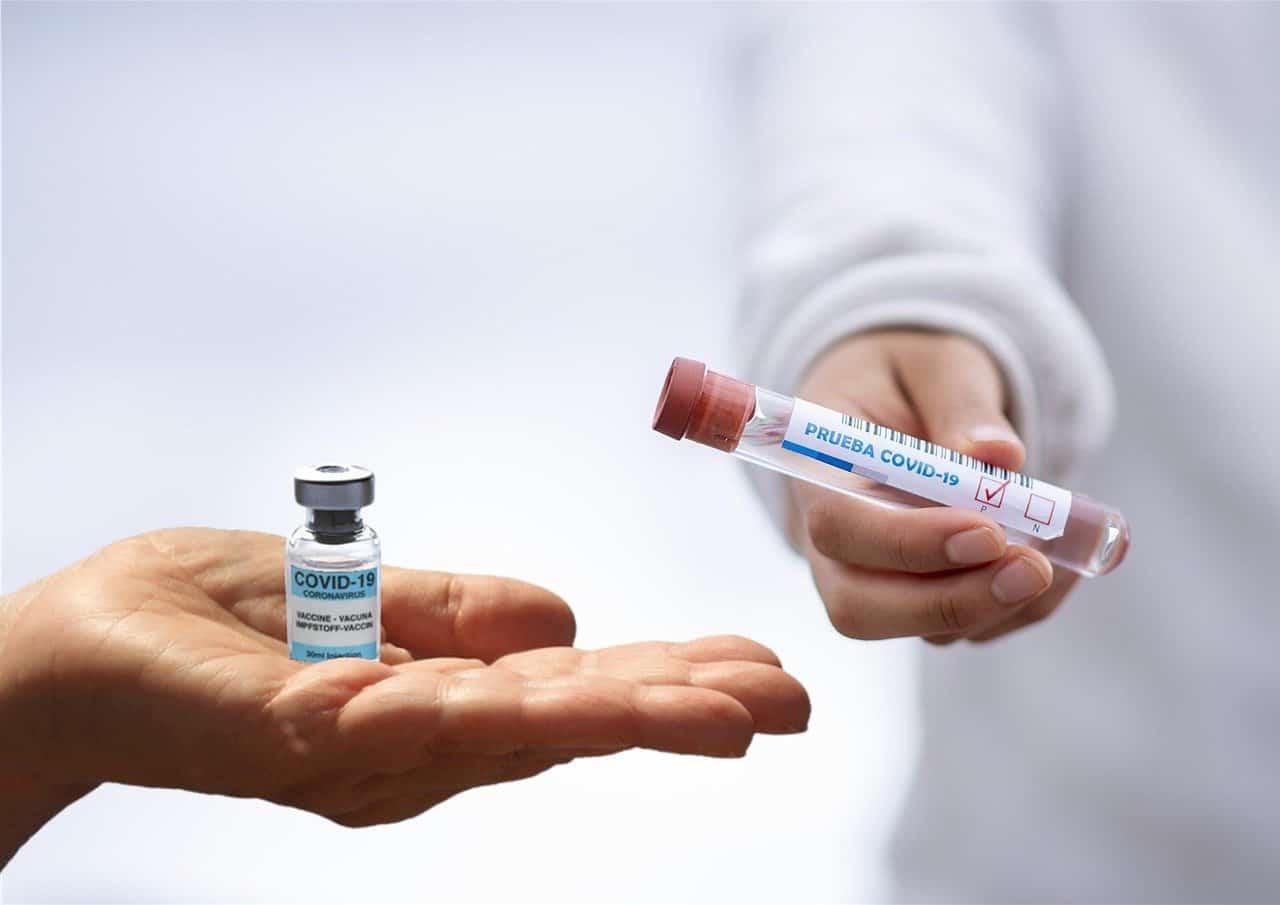 A 'Vaccination Passport' May Be The Price Of Entry
A report by Scholes for Trust Securities was based on discussions with executives of travel agencies who book the majority of cruises on behalf of their clients.
"The deciding factor for the companies may be if a cruise brand will gain more customers by requiring a vaccine than they will lose by not requiring it. In that case, it becomes a marketing issue," Scholes wrote.
The discussion comes in the context of a broader travel question as the global tourism industry seeks to get back in action after a devastating 2020. Many observers believe airlines and destinations may choose to require proof of vaccination as the price of entry — a concept being touted as a "vaccination passport."
While that could reduce the audience of potential cruisers — vaccine hesitancy is a significant factor in North America — research suggests that many cruise lovers will be more comfortable cruising in an atmosphere where their fellow passengers — and crew members — have been fully vaccinated.