Earlier this week, the United States Embassy issued a travel advisory which led to most cruise lines cancelling shore excursions in several Mexican ports. Now comes word that the Canadian government is also warning their citizenry about the potential threat just as many families are preparing for their annual spring vacation.
"Exercise A High Degree Of Caution"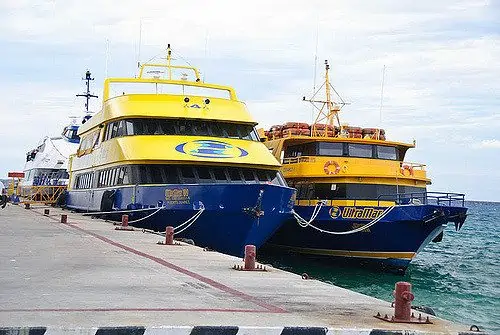 Citing the warning issued by the United States government, Canada's government issued their own advisory on their official pages regarding travel guidance. This warning comes just as many Canadian schools prepare for their annual spring break, when many of the country's residents plan their vacations. And as anyone who has ever cruised during this time of year knows, many of those Canadian families board cruise ships bound for warmer climates… including the always-popular Cozumel.
"On March 7," reads the warning on the Canadian government's page, "the United States embassy in Mexico City issued a Security Alert advising American citizens that 'the U.S. Embassy in Mexico City received information about a security threat in Playa del Carmen, Quintana Roo, Mexico. Effective immediately, U.S. Government employees are prohibited from traveling to Playa del Carmen until further notice. The U.S. Consular Agency in Playa del Carmen will be closed until further notice.'"
The Canadian government then added its own advisory, suggesting that residents "continue to exercise a high degree of caution in Playa del Carmen." Despite these warnings, the Mexican government released a statement insisting that the area was safe, adding that they did "not know why" the U.S. government had issued the alert.
Cruise Lines Are Being Extra Cautious
Since first the news broke, the major cruise lines — including Carnival, Princess, Norwegian, Royal Caribbean and others — have been erring on the side of caution by canceling potentially impacted shore excursions and refunding the cost of those excursions to passengers. The situation has been developing since late February, when 26 people were injured after an explosive device did major damage to a ferry as passengers were disembarking in Playa del Carmen. Later, undetonated explosive devices were found on another ferry operating between Playa del Carmen and Cozumel.
Photo via Flickr Creative Commons/burkek