Everybody! The Backstreet Boys are back… alright? And if just those simple words sent a tremble through your boyband-loving limbs, then you're going to want to make sure to grab a ticket for the Backstreet Boys' latest cruise, set to hit the high seas May 3-7 aboard the Carnival Sensation.
Backstreet Boys Cruise Details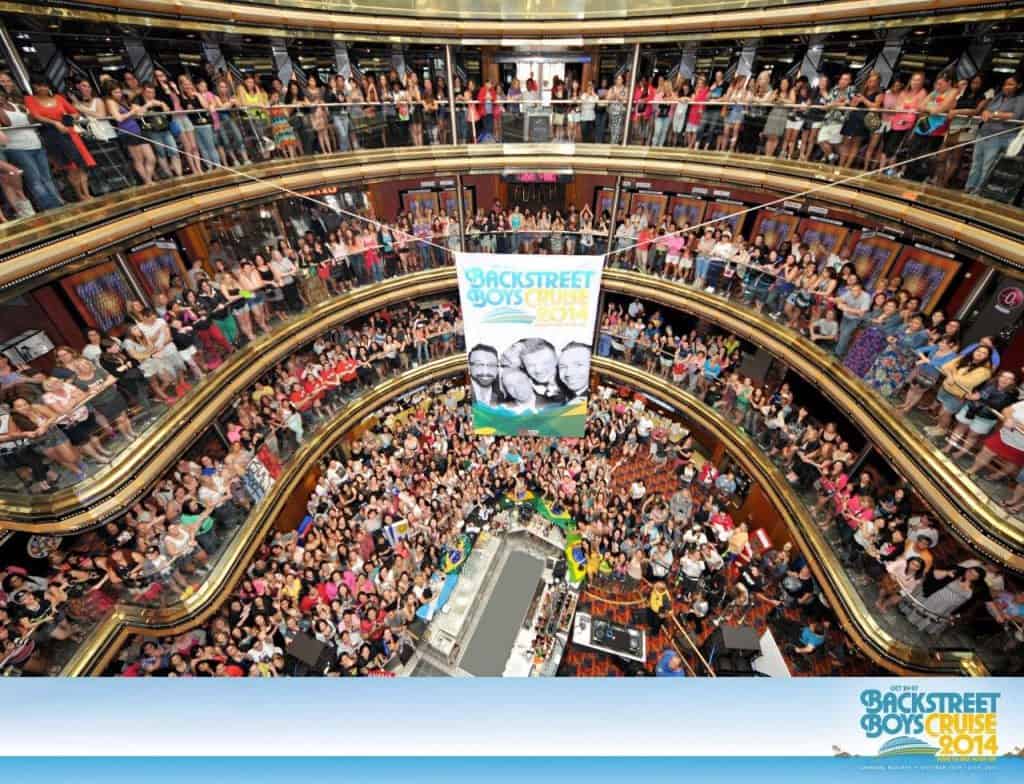 Where They're Sailing
To say that these sailings are popular would be an understatement, what with this being the sixth time the group has taken part in one. And that means it's likely the ship will sell-out pretty quick for this four-day sailing from Miami to Grand Turk. Expect concerts, parties and an opportunity to take your picture with the guys.
Perks offered vary by the cabin category, with those who purchase balcony cabins listed as 8B or above getting preferred seating within the first six rows for all events and concerts in the main show lounge.
Guests in other cabin categories will receive their seat assignments on a first-come, first-served basis, meaning the sooner you book, the closer to the Boys you'll be. And how much will the cruise set you back? Anywhere from $699 per person (for an inside stateroom) to $9,999 per person (double occupancy) for the Owner's Suite.
Pre-Sale Ticket Info
Tickets for the special event go on sale to past guests and fan club members at noon on April 25th, while the general public can snatch up whatever's left beginning at noon on April 26th. For info on the event as well as how to purchase a ticket, click here for the Backstreet Boys cruise website. And if you want to get a glimpse of the general Backstreet madness which has taken place in the past, you can watch this video.
Don't have anyone to go with? The company can also find other solo travelers for you to cruise with.