Vowing to "get tough" with cruise lines and their passengers, the Bahamas Minister of Tourism Dionisio D'Aguilar announced plans to try and extract more money from visitors to the islands. How much more? According to a report in the Bahamas Tribune, he said they hoped to generate around $90 million a year more per year.
Cruise Lines Will "Threaten To Pull Their Ships" from Bahamas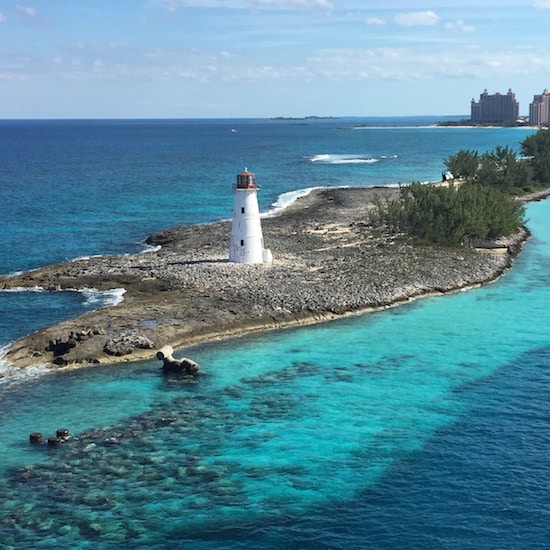 "In the short term," D'Aguilar said, "we are aiming to induce our cruise ship visitors to spend $20 more [each] within our destination. The average spend right now is about $70 per person, and we want to get it to $90." They are also hoping to convince people who might visit for a few hours on cruise ships to return for longer visits. "The cruise ship visitor spends an average of $70," the minister explained, "while the stopover visitors spend an average or $1,500."
Promising to negotiate with the cruise lines on behalf of local businesses, D'Aguilar warned that things could get tense. "We owe these cruise ship companies tens of millions of dollars," he said. "That's the deal we struck, and we're just so scared. Get ready when I get tough with them and they threaten to pull their ships. We have to get tough with them in order to change the way they see us and do business with us."
Could Higher Port Fees Be Next?
The Minister also spoke of the need for the islands to make money even if passengers never get off the ship. "We need to look at what is the economic impact," he declared, "and base the incentive on that and not the number. If passengers come to Nassau and never get off the boat, we still have t0 incentivize them." While port fees and taxes were not specifically mentioned, it would seem to be at least one option available to the islands.
Continuing his tough talk, D'Aguilar suggested that in some regards, the islands have the cruise lines over a barrel. "We have something they need," he said, "which is those islands… They have made substantial investments on those islands, and that is something we have to leverage."