It's no secret that taking a cruise often means enduring slow internet speeds, not to mention a hefty price tag to go along with it! Some cruise ships don't even offer internet at all (gasp!).
The data team at Frontier Bundles spent weeks researching internet on various cruise lines, and ranked them from best to worst on the basis of both speed and cost. There are two rankings here: one tested how well the internet performed for things like social media access and photo-sharing speeds. The second was prioritized to show which lines offer the best speeds for streaming voice and video – the things that a business traveler would be more likely to utilize.
Check them out for yourself!
For typical user access: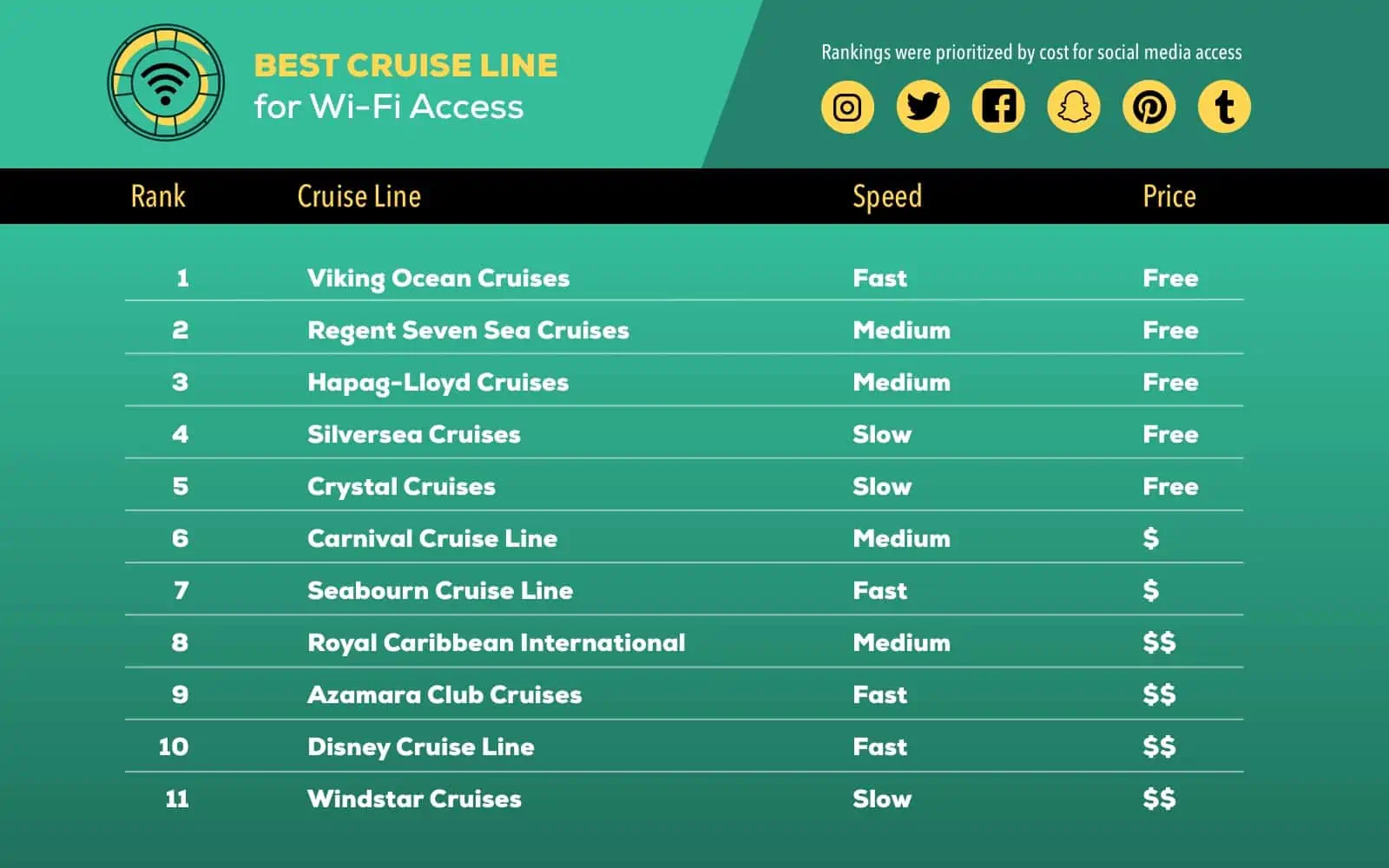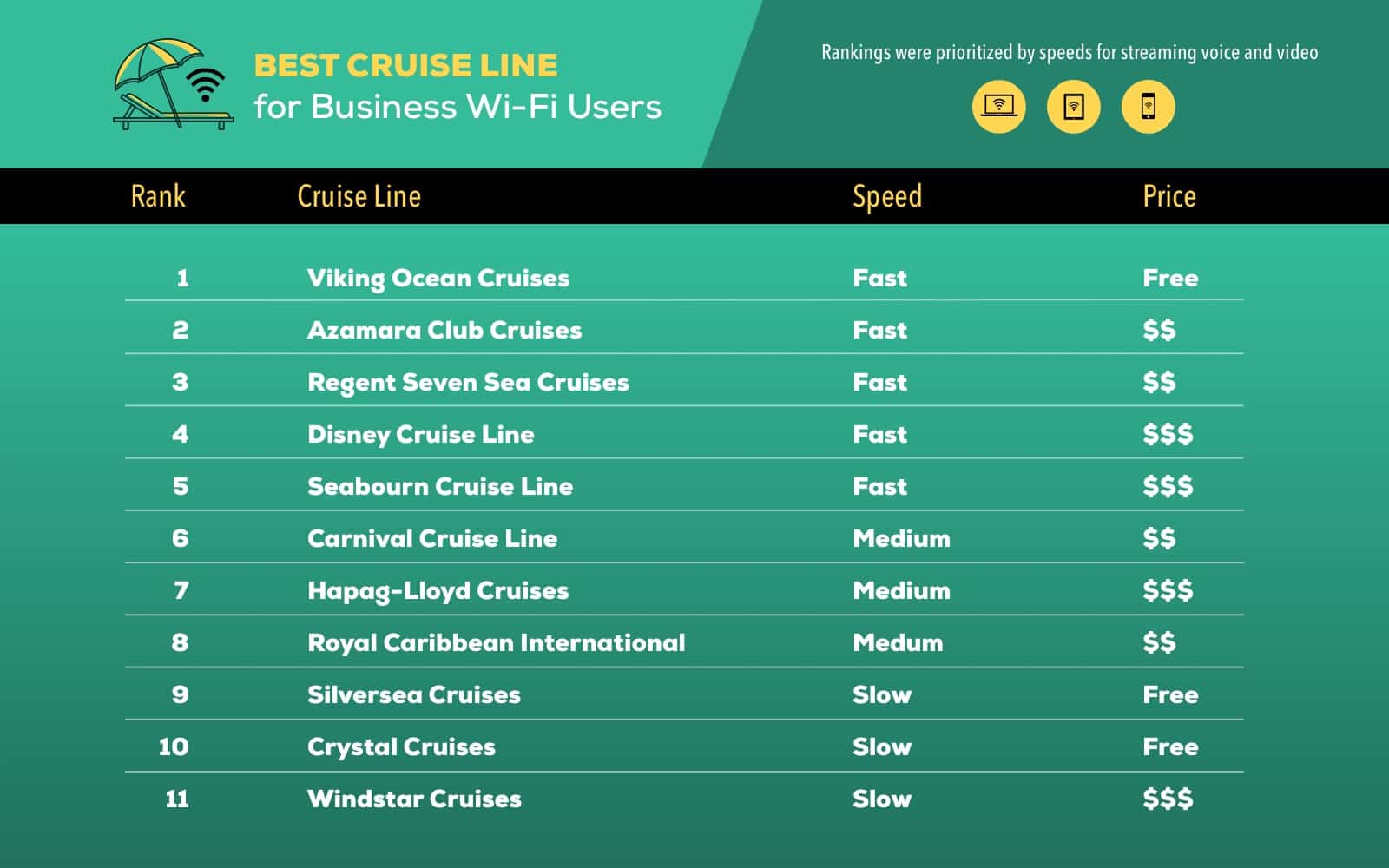 On both lists the winner and loser are exactly the same. Viking Ocean Cruises comes out on top with price and speed, and Windstar Cruises falls to the very bottom in both areas. We here at Cruise Radio have never sailed Windstar, but we have sailed Viking Ocean and can attest to the fact that the wifi speed is very good onboard. It's also free which makes it a win-win situation in our book.
Click here to check out Frontier's full blog post on cruise ship wifi rankings.