Get ready, because 2021 will see a few major changes for two Carnival Cruise Line ships. The Carnival Legend will live up to her name with a series of trips worthy of any bucket list, while the Carnival Pride will try and fill her sister ship's shoes by replacing her in Tampa.
Carnival Legend's European Adventure
Like many other 20 year olds, the Carnival Legend will be spending some time exploring Europe. The ship, which is currently sailing out of Tampa, will leave home on March 26, 2021, for foreign shores. Her 15-day transatlantic will find the ship stopping in Nassau, Bermuda, Ponta Delgado, Malaga and Valencia during a 15-day trip ending in Barcelona.
After that, the Legend will offer a series of unique trips out of ports as diverse as London, Rome and Barcelona. Among the highlights of her schedule:
8-day Mediterranean trips out of Barcelona on May 17 and October 23., as well as a 10-day Western Europe sailing departing Barcelona on May 25.
9-day Norwegian Fjords sailings departing London on June 4 and July 16.
12-day Iceland and British Isles sailings from London on June 13 and July 4.
9-day British Isle sailings leaving London on June 25th and August 6th.
 12-day Scandinavia and Russia sailings out of London on July 25 and August 15.
A 9-day Western Europe trip out of London on August 27.
10-day Greek island and Italy voyages, leaving on September 5 and September 24 out of Rome, followed by an 11-day cruise on October 4th which adds the port of Corfu.
8- and 9-day Mediterranean voyages leaving Rome on September 15th and October 15th.
When it's time for the Legend to come back to the United States, she'll do so with a 14-day transatlantic which leaves Barcelona on October 31 and arrives in Baltimore on November 14, 2021. After that, the ship will begin doing a variety of 7-day sailings to the Bahamas, leaving Baltimore each Sunday. Those hoping for a longer trip out of Baltimore might be interested in the Legend's 14-day Carnival Journeys voyage, which will leave on January 9, 2022 before calling on Half Moon Cay, Ocho Rios, Limon and Grand Turk, as well as doing a partial traversing of the Panama Canal.
Carnival Pride Relocates To Tampa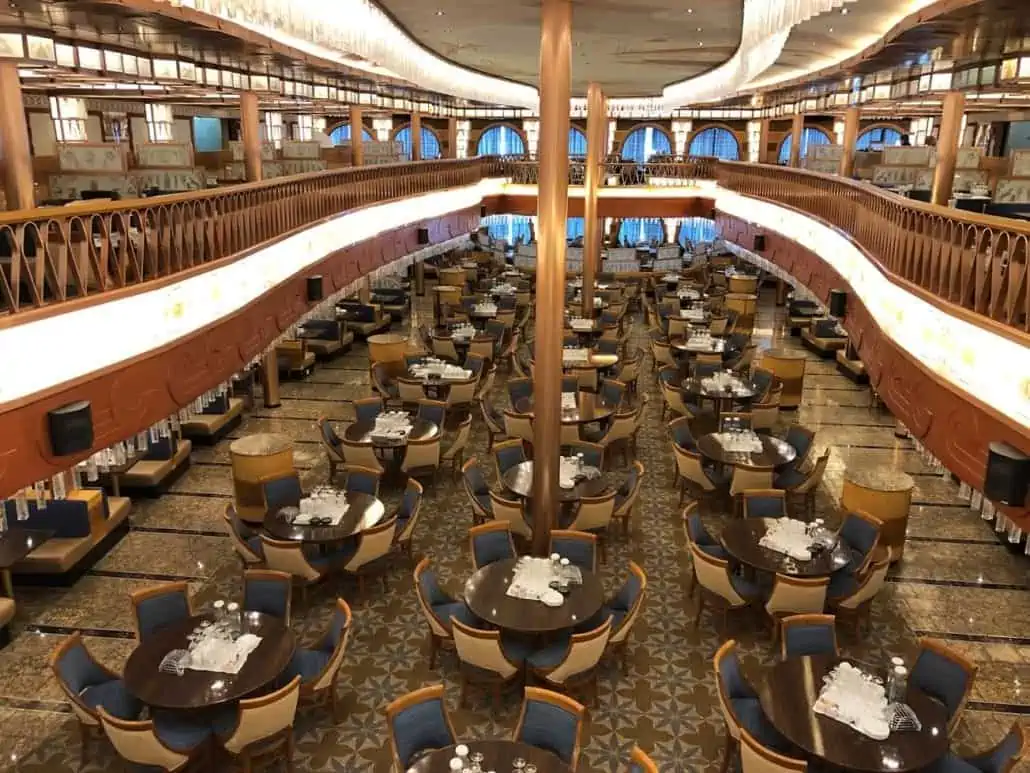 With Carnival Legend heading overseas, a replacement ship will need to be sent to Tampa. Given that the Legend will ultimately end up in Baltimore, it seems oddly appropriate that it is Pride, which is currently homeported in that city, which will be Florida bound. Upon arriving in Tampa, Pride will take over the Legend's schedule of sailings to the Western Caribbean beginning November 14, 2021.