Carnival Cruise Line has launched Fly2Fun, a program that makes it easier for booked guests to arrange pre-cruise flights.
While in the past flights had to be arranged through Carnival's air department or one's travel agent, everything can now be done directly through the Cruise Manager once a trip has been booked.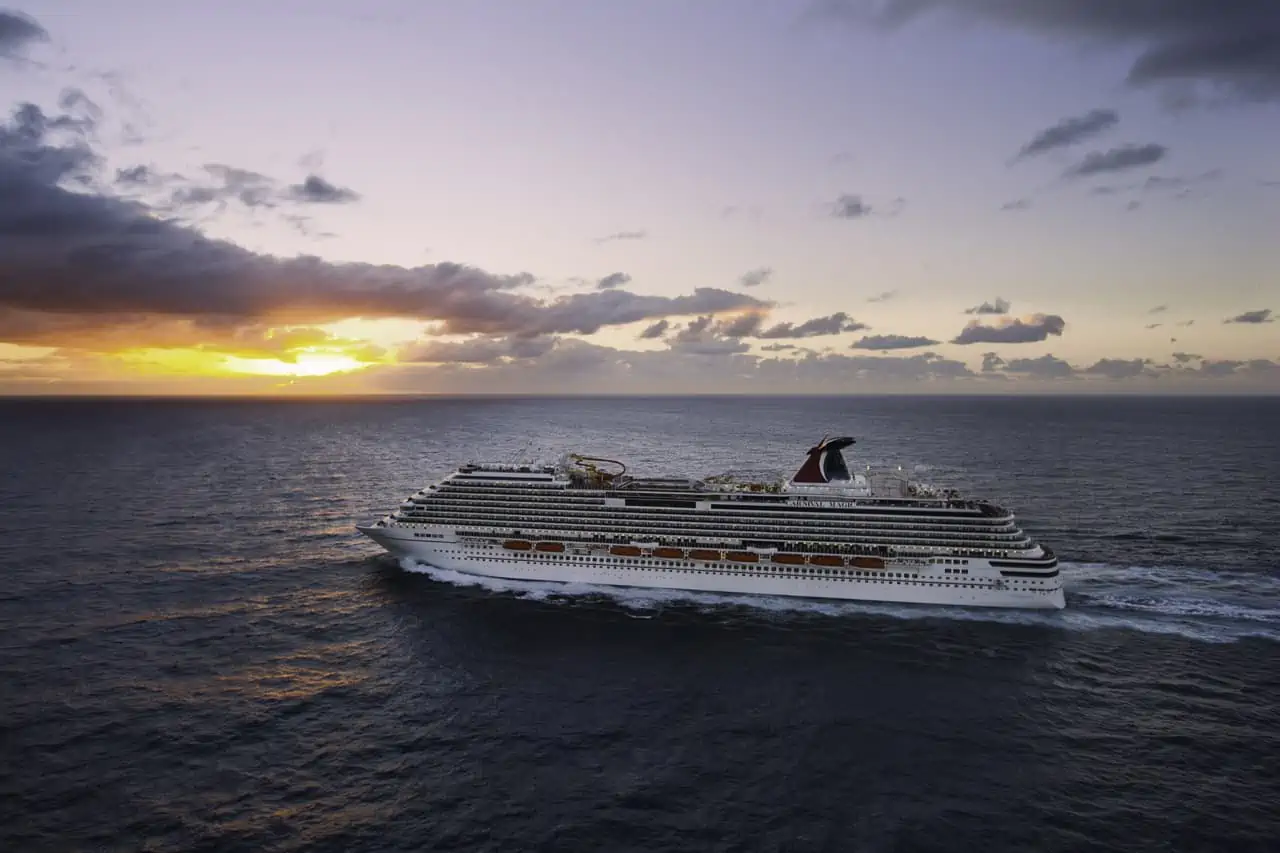 The goal? To make it as simple as possible for people to book both their cruise and their airfare, all while on Carnival's website. "At Carnival, we strive to make working with us as seamless as possible – from the time you book until you're on your way home," said the company's Director of Travel Operations, Vicky Blanch.
An added benefit to booking everything through Carnival? "Our professional travel specialists are able to secure alternate travel arrangements in the event of airline schedule and cruise itinerary changes," points out Blanch, "providing our guests with peace of mind."
Guests who book through a travel agent can also use the site to search and arrange flights for their clients.
How it Works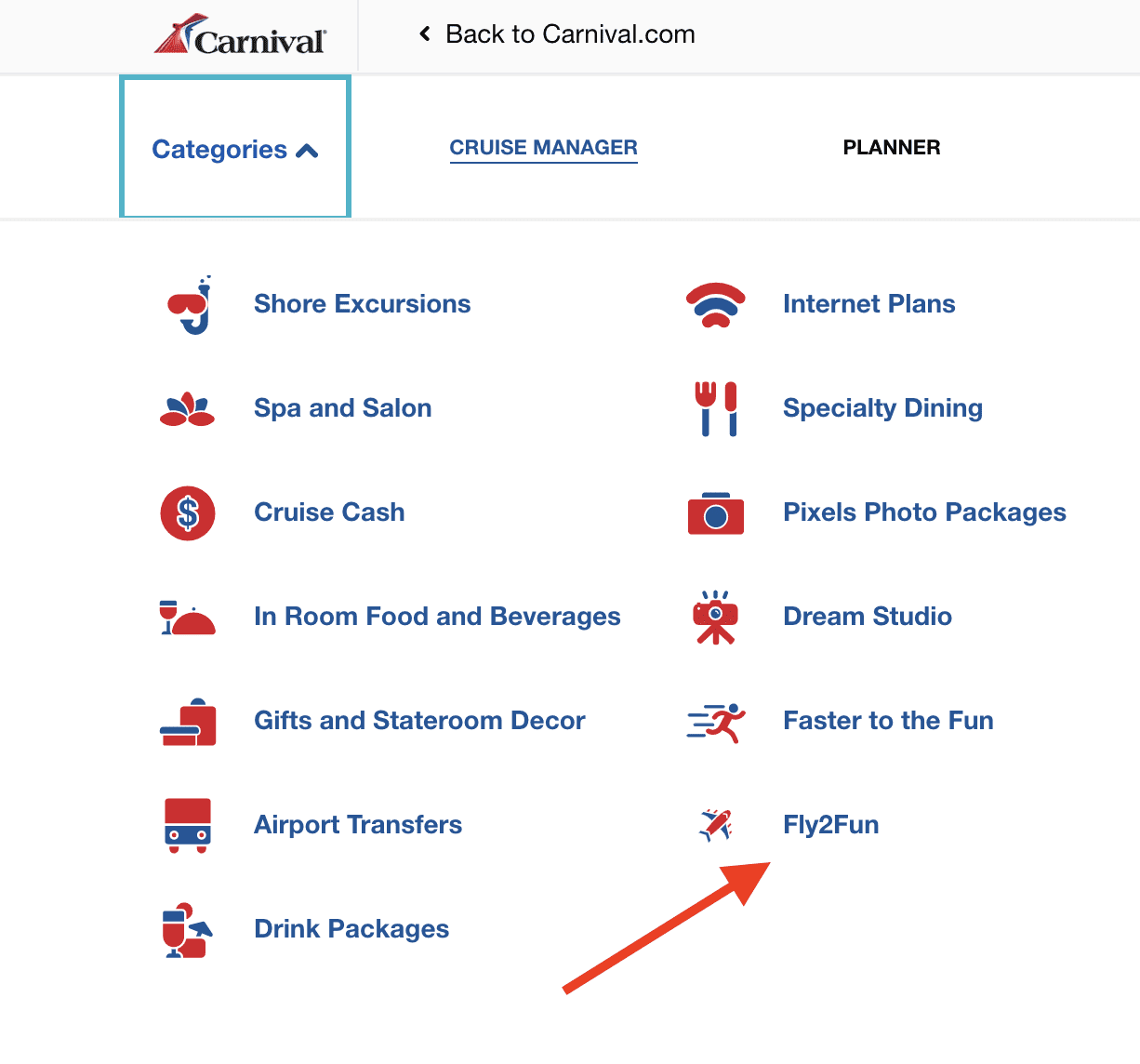 It's important to note that you won't be able to look at or book flights via the Fly2Fun program unless you have actually paid the deposit on a cruise. Once that's done, guests can head to their Cruise Manager on the website, select "Categories" and then click Fly2Fun.
From there, they'll be shown the best flights from their chosen departure point as well as the port from which the cruise is departing.
Thanks to competitive rates, Carnival's Fly2Fun option can save up to 70% on airfare when used in conjunction with major carriers.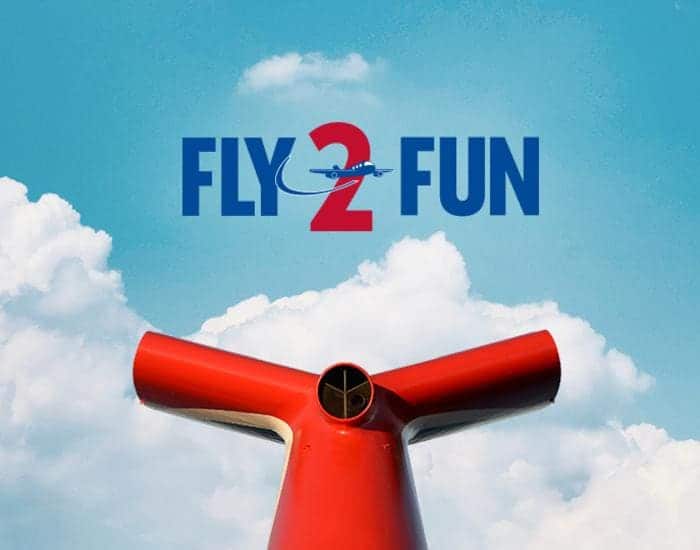 The program also offers two different options known as Flexible Fares and Restricted Fares. Both include Fly2Fun Travel Protection and require that flights be booked at least four days before your embarkation date (and, at most, 321 days).
Neither plan allows for name changes (meaning it's non-transferrable). The biggest difference is that Restricted Fares must be paid for at the time of confirmation (whereas Flexible Fares are not due until the same day as your cruise's final payment). There are other restrictions, all of which are outlined on the website.
Fly2Fun offers travel protection in the event of flight disruptions, providing reassurance that Carnival will make arrangements for guests to meet the ship at the next port of call.