The Hawaii Department of Transportation (HDOT) Harbors Division has announced the signing of port agreements with Carnival Cruise Line and Norwegian Cruise Line, as the islands prepare to welcome back cruise ships.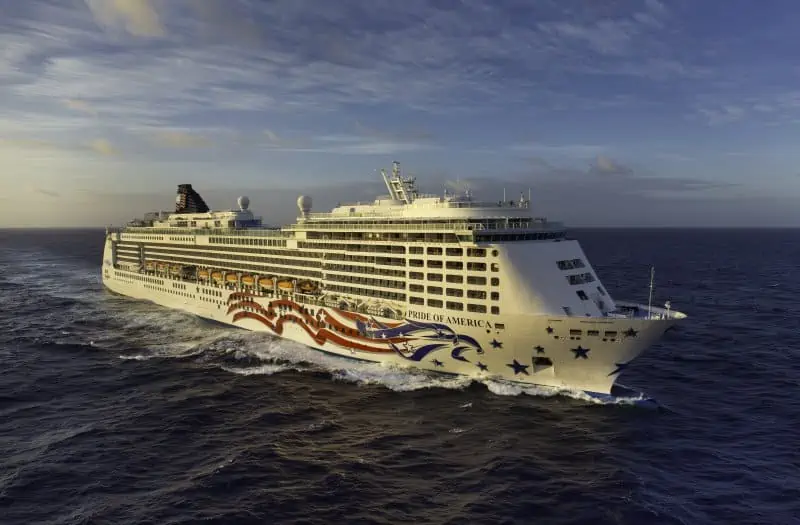 Carnival Miracle is scheduled to start a Hawaii program this Sunday, January 9, sailing from Long Beach, California with calls in Honolulu, Maui, Kona, and Hilo. After four sea days, Miracle is scheduled to make its first stop at the island of Honolulu on January 14.
Norwegian's Pride of America was originally scheduled to restart Hawaii sailings on January 24, but pushed the date back to March 5 due to the spread of the Omicron variant and resulting restrictions. The ship will homeport in Honolulu and visit Maui, Hilo, Kona, and Kauai.  
The new port agreements formalize health and safety protocols for cruise line operations in the state.
The stipulations include:
A medical agreement outlining evacuation of passengers or crew in need of care

A housing agreement should quarantine or isolation of passengers or crew be needed

Acknowledgment of the public health response resources of the local jurisdictions and vaccination strategies implemented by the cruise lines to minimize the risk of spreading COVID-19
The Centers for Disease Control and Prevention requires each ship to have on board testing and medical staff to ensure proper prevention, mitigation, and response protocols and training. As well, Carnival and Norwegian have committed to full vaccination rates in addition to pre-board testing and onboard safety and cleaning protocols.
From the beginning of the cruise industry restart, Norwegian Cruise Line Holdings brands have required all passengers, regardless of age, to be fully vaccinated.
Currently, Norwegian is testing all guests at the pier and plans to continue doing so at least through February 28. Carnival requires all guests to have a negative PCR or antigen test in hand before embarking. 
As well as cruise line and CDC requirements, the State of Hawaii is requiring participation in the 'Safe Travels' digital platform to upload proof of vaccination or negative test results for cruise guests arriving in Hawaii from outside the state. 
"Developing these agreements with the goal of reducing potential negative impacts of cruise travel on our local health resources couldn't have happened without invaluable guidance from the Governor's Office, the Centers for Disease Control and Prevention, the Hawaii Department of Health, the Hawaii Department of Defense, the Office of Enterprise Technology Services, and county agencies," said Hawaii Department of Transportation Director Jade Butay.
"We appreciate everyone, including the cruise line representatives, coming together to finalize the required agreements to fulfill the CDC Conditional Sailing Order."
Carnival Miracle will be the first major cruise ship to call in Hawaii since March 2020. Norwegian's Pride of America was homeporting in Hawaii year-round prior to the industry shutdown.
READ NEXT: Royal Caribbean Extends Face Mask Policy, Casino Smoking Ban