Carnival Corporation and their German cruise brand AIDA Cruises held a naming ceremony last week for the line's largest cruise ship ever – AIDAnova.
The vessel was named on Friday by Sonja and Asad Mirza and their children Sophia and Adrian of Hanau, Germany, who were selected from hundreds of applicants from all over Germany. The ceremony was held at the Meyer Werft shipyard in Papenburg – the first naming of a cruise ship at the shipyard in over 20 years. The celebration included a light show, fireworks, and a live musical performances with superstar DJ David Guetta in front of a sold-out crowd of over 25,000.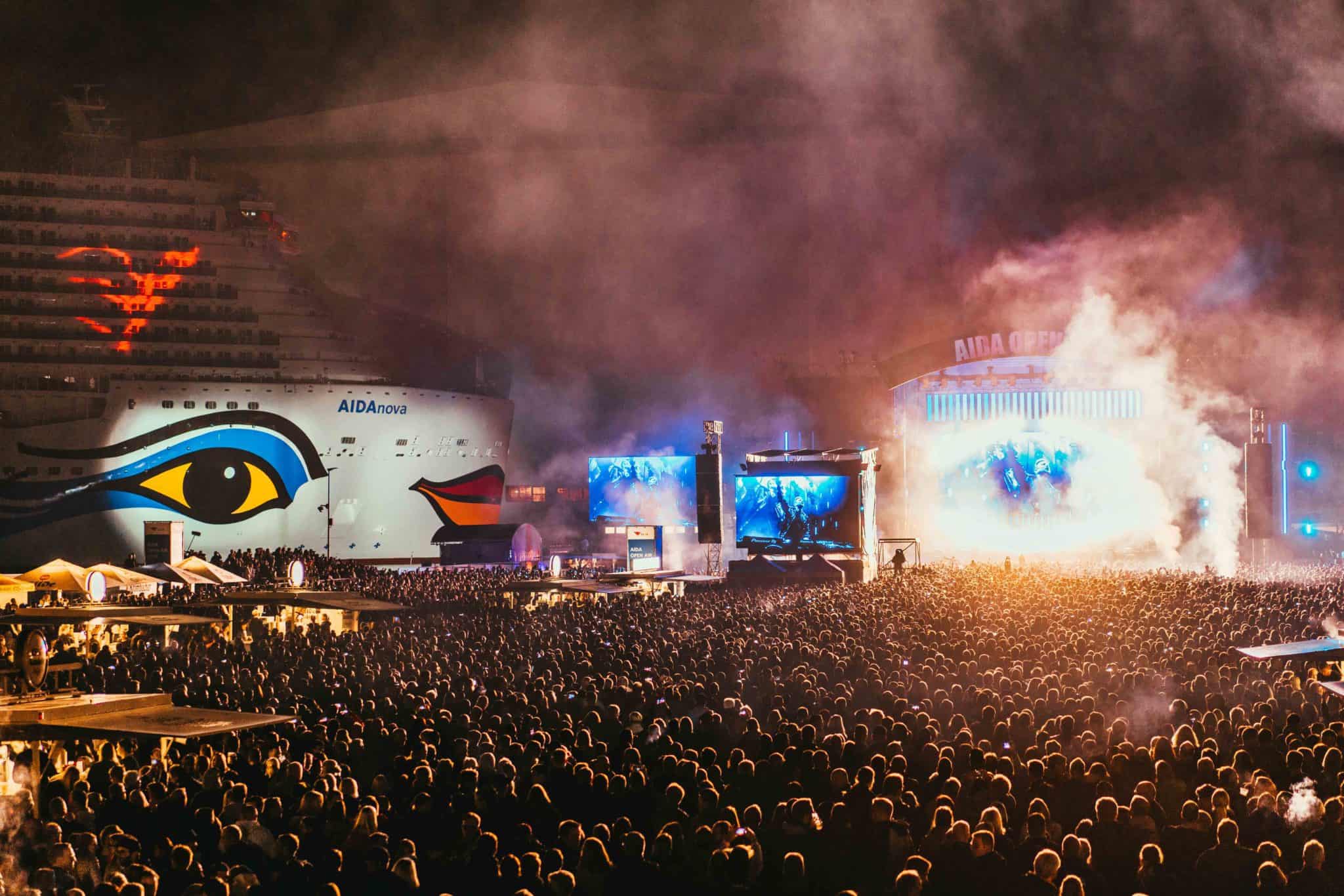 AIDAnova ushers in a new era for AIDA cruises, with a generation of ships that combine innovative design with state-of-the-art technology. When the ship debuts in November, she will make history as the world's first cruise ship to be powered in port and at sea by liquefied natural gas (LNG), the world's cleanest burning fossil fuel. It's the first of 11 ships from Carnival Corporation that will run on LNG.
AIDAnova Features
The ship will include 20 different types of cabins, including a two-deck penthouse suite, spacious family and patio cabins, single balcony cabins, and more. There will also be the Beach Club and Four Elements adventure deck with three water slides and a climbing garden, a 360-degree Theatrium, and Studio X – the brand's first TV studio at sea.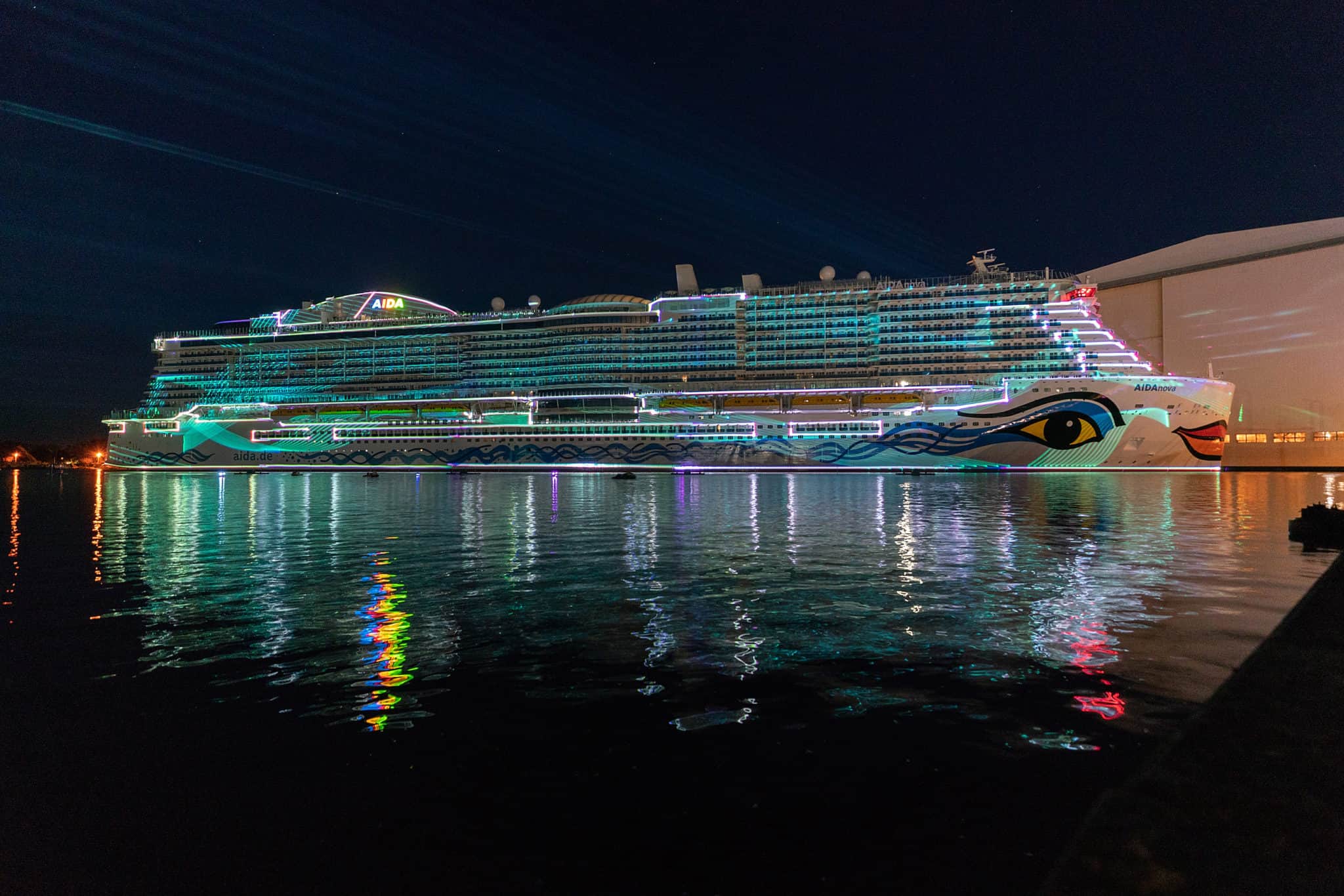 AIDAnova will embark on her first voyage at the end of this month, heading for Eemshaven in the Netherlands. Once the ship has received her final fittings and completed a number of sea trials, she will be delivered to AIDA in an official handover ceremony from the Meyer Werft shipyard on November 15 in Bremerhaven, Germany. AIDAnova will begin her maiden voyage from Hamburg to the Canary Islands on December 2, 2018.
Earlier this  year, Carnival Corporation launched Carnival Horizon for their Carnival Cruise Line brand, and Seabourn Ovation for their ultra-luxury Seabourn brand. In December, the Holland America brand will launch ms Nieuw Statendam.