Carnival Cruise Line and Carnival Port Authority celebrated the exciting groundbreaking of their brand-new, "out of this world" Port Canaveral terminal — set to be completed by May 2020 — with a space-themed ceremony.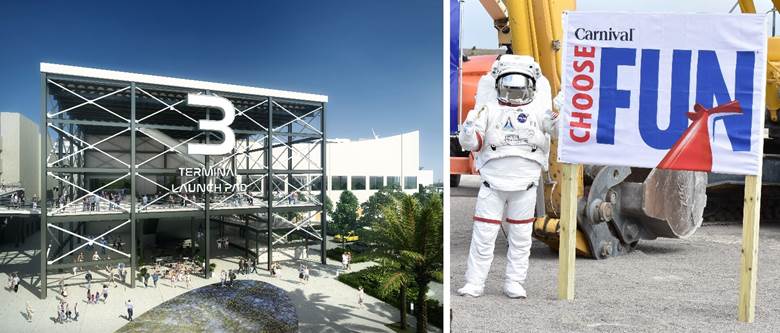 "Go For Launch" Ceremony
The new Launch Pad terminal goes right along with the innovative and futuristic theme of the port's Central Florida neighbor, the Kennedy Space Center. Executives from both Carnival Cruise Line and Port Canaveral grabbed themselves some shovels and "went for launch" on the site (following a very fitting countdown). Terminal 3 (or, the "Launch Pad") will be the largest addition to Port Canaveral in their 65-year history.
"Today's groundbreaking is a historic milestone for our Port and underscores the long-standing partnership we have with Carnival," Port CEO Capt. John Murray said. "The trust and confidence we've earned with our great cruise partner has been the foundation of success and we are excited for what the future holds."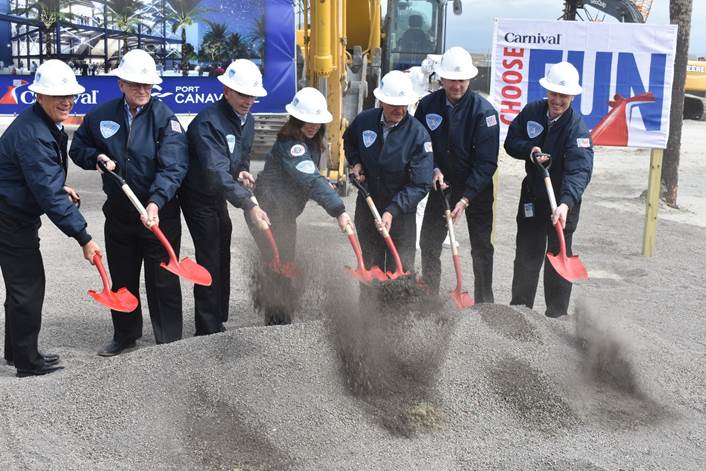 "Launching" Not Just a New Port, But a New Ship Too!
Coming in at $163 million, the project will bring a two-story, 187,000 square-foot facility with a six-story parking garage (which will hold up to 1,800 vehicles), as well as high tech innovations such as new baggage and check-in processes. Another exciting aspect of Cruise Terminal 3 is its extended berth, specifically meant to hold the line's upcoming mega-ship, the Mardi Gras.
"We began our operations from Port Canaveral nearly 30 years go – coincidentally with our original ship of the same name," said Carnival President Christine Duffy. "We've had a great relationship with Port Canaveral during that time and we're proud, honored and excited that our newest and most innovative ship, Mardi Gras, will sail from the new Terminal 3."

Mardi Gras will be North America's first LNG (liquified nitrogen gas) ship — making stellar advancements in "green cruising." Some other notable features of Mardi Gras include its six distinct neighborhoods, an onboard roller coaster, and Emeril Lagasse's first restaurant at sea.
Bookings are now open for Mardi Gras sailings, which will begin in October of 2020.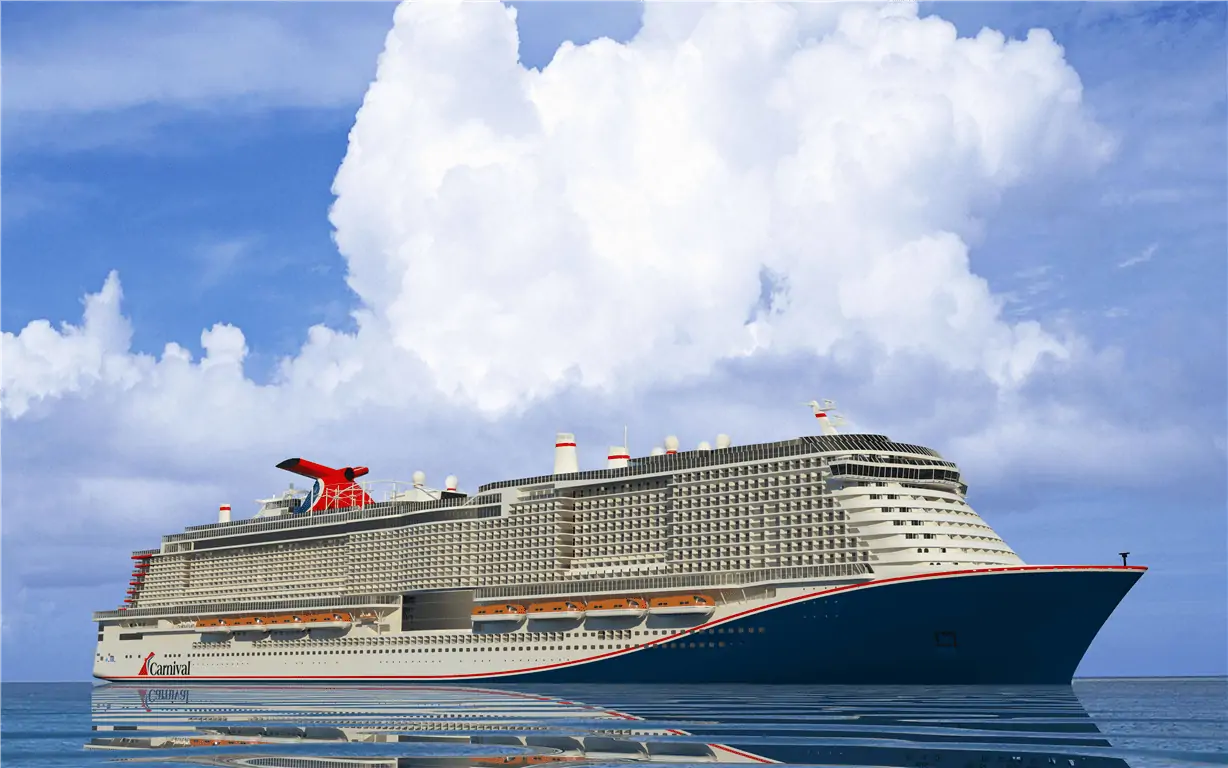 Are you excited for a new cruise terminal and a new ship all in one?