Carnival Cruise Line held their sixth annual Day of Play yesterday for patients and their families at the St. Jude Children's Research Hospital in Memphis, Tennessee.
This year's theme was "Carnival at the Carnival" with a variety of arcade games, a photo booth, face painting, giveaways, and traditional carnival food that everyone loves, like corn dogs and funnel cakes. Entertainment was provided by nearly 40 of the line's cruise directors, who were on hand for their annual conference held at the hospital.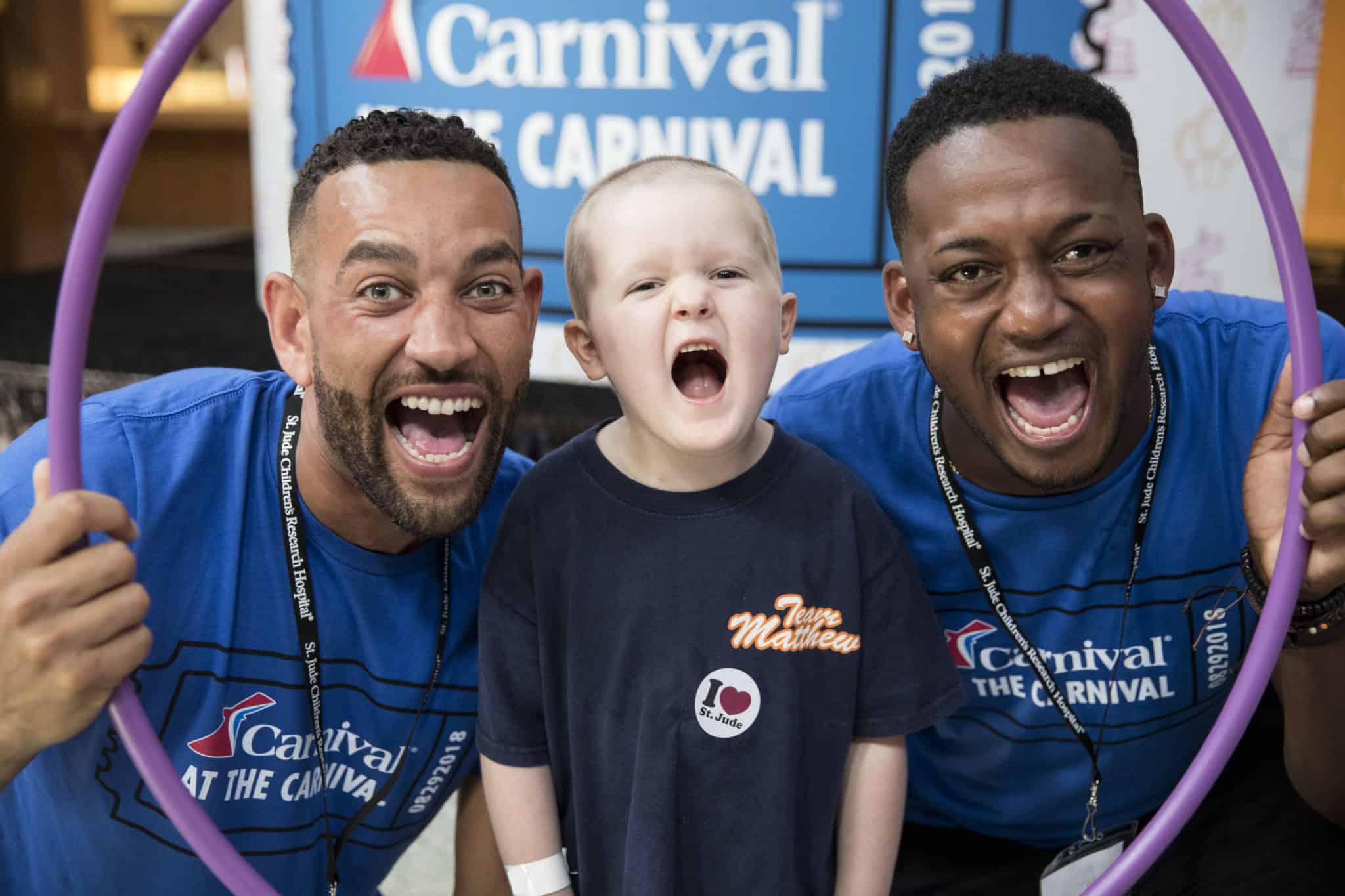 The special Day of Play also marked the debut of the Carnival AirShip – a 128-foot long blimp that's part of the line's Homeport Advantage campaign. The campaign is designed to raise awareness about new cruise ship deployments at several ports in the US. Memphis is the first stop for the blimp in a 30-day journey that continues in Dallas and Houston before visiting homeports including Galveston, New Orleans, Mobile, Tampa, Miami, Fort Lauderdale, Port Canaveral, and Jacksonville before ending in Atlanta.
Consumers can win free cruises and other prizes when they take a photo or video of the blimp and post it to Facebook, Instagram, or Twitter with the hashtag #ChooseFun. The hashtag also triggers a donation to St. Jude.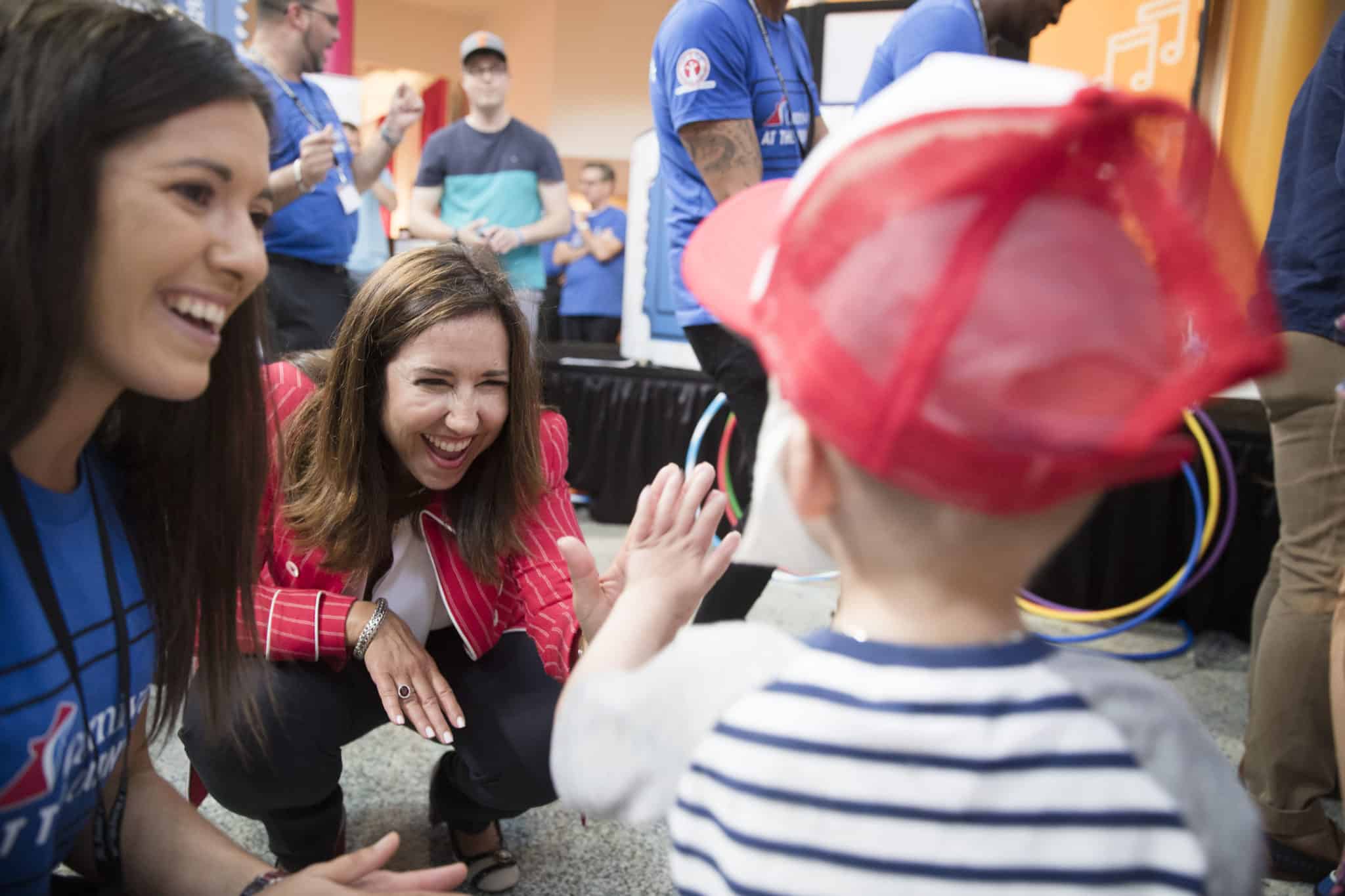 Carnival has raised over $16 million for the children's hospital since their partnership began in 2010. Money is raised through fundraising both onboard and ashore, including a shipboard dance party called Groove for St. Jude and the Build-A-Bear workshop at Sea where kids can build stuffed animals and purchase optional accessories with proceeds going to the hospital. Other initiatives include a special ice cream flavor in Carnival Vista's Cherry on Top sweets shop and themed merchandise that is available for purchase onboard, including t-shirts.
In recognition of their fundraising efforts and awareness for St. Jude, Carnival was named the hospital's Corporate Partner of the Year in 2018.
Photos: Carnival Cruise Line