The Carnival Celebration inaugural sailing is officially underway. After arriving in Southampton, England early Sunday morning, Carnival Cruise Line President, Christine Duffy, officially cut the ribbon at the Ocean Cruise Terminal welcoming 5,000 guests aboard. This was the first time Carnival Cruise Line has brought a new ship to the UK in 20 years.
Celebration is now cruising towards North America ahead of its first Miami voyage later this month.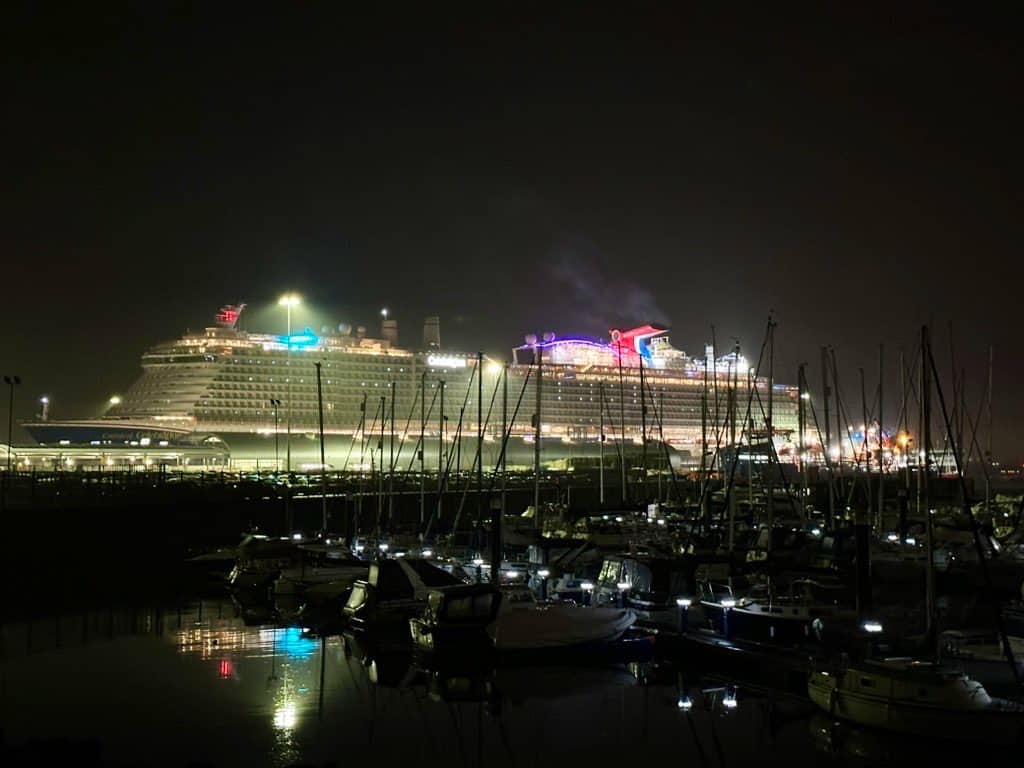 Carnival Celebration is both the second in Carnival Cruise Line's successful Excel class, and the second to be powered by LNG (Liquefied Natural Gas), a cleaner burning and more sustainable fossil fuel.
The Ship Following Carnival's Mardi Gras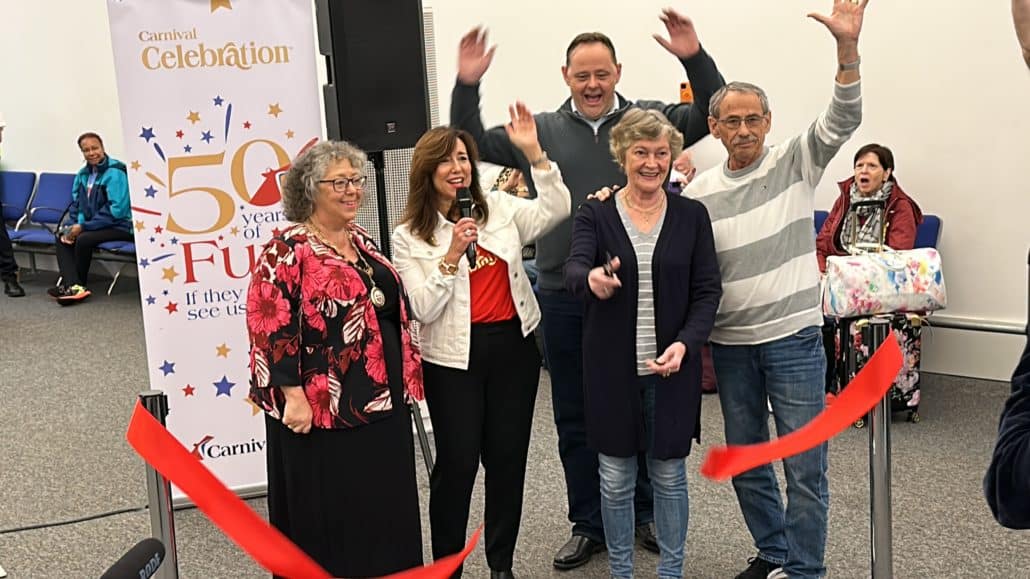 Nearly a carbon copy of sister-ship Mardi Gras, the only real changes are the zone names and the additional cool artwork and historical pieces added to the ship.
The outer deck is complete with BOLT, the second roller coaster at sea, plus an exclusive Loft 19 area complete with cabanas for guest staying in Excel suites. Inside the ship, the vessel has six different zones including Summer Landing, Celebration Central, Gateway, Biscayne 820, Lido, and the Ultimate Playground.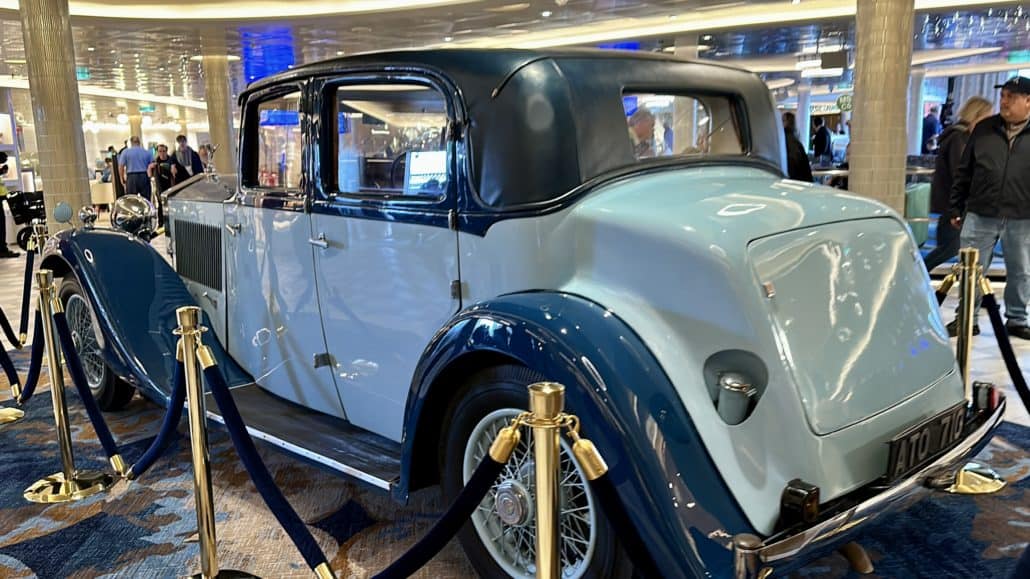 Carrying the same name as the 1987 launched ms Celebration, the newer incarnation is nearly four times larger in terms of gross registered tonnage and nearly 400 feet longer.
TV personality Kathie Lee Gifford's daughter, actress Cassidy Gifford, will serve as godmother of the ship. Kathie Lee was the godmother of the ms Celebration in the late 80s.
Carnival Celebration Inaugural Sailing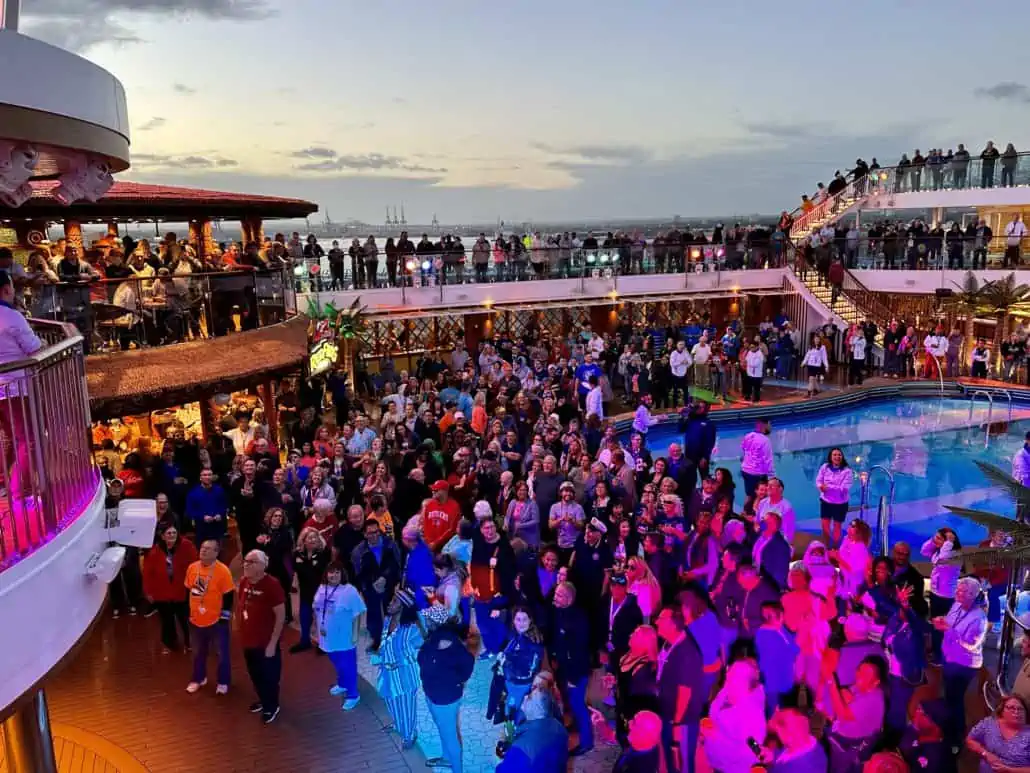 During the Carnival Celebration inaugural sailing from Europe, the vessel will call to Spain and Portugal before sailing towards PortMiami, where it'll sail year-round six-, seven-, and eight-night cruises to the eastern and western Caribbean.
Carnival Celebration is scheduled to debut in North America on November 21st at the newly redesigned Terminal F at PortMiami. Cassidy will officially name and christen the vessel during a ceremony on November 20th at the port.
Full Speed Ahead for Carnival Cruise Line
Including Carnival Celebration, Carnival is adding five new ships to its fleet over the next two years in a period of growth unlike any other in Carnival's 50-year history.
Today, a second ship in Australia will be added as Carnival Luminosa begins guest operations in Brisbane, and next year, the third Excel-class ship Carnival Jubilee will debut from Galveston.
Carnival will also introduce a new concept, "Carnival Fun Italian Style," with Carnival Venezia joining the fleet next spring from New York City and Carnival Firenze in 2024 from Long Beach.