Carnival Cruise Line's brand-new, on-her-first-passenger-voyage-ever ship Carnival Celebration is now officially registered in the Bahamas.
The vessel's new Bahamian flag was raised today during a ceremony on board while docked in A Coruña, Spain. Celebration is the sixth ship in the Carnival fleet to register under the Bahamas Maritime Authority. The BMA is among the most respected administrations in international shipping.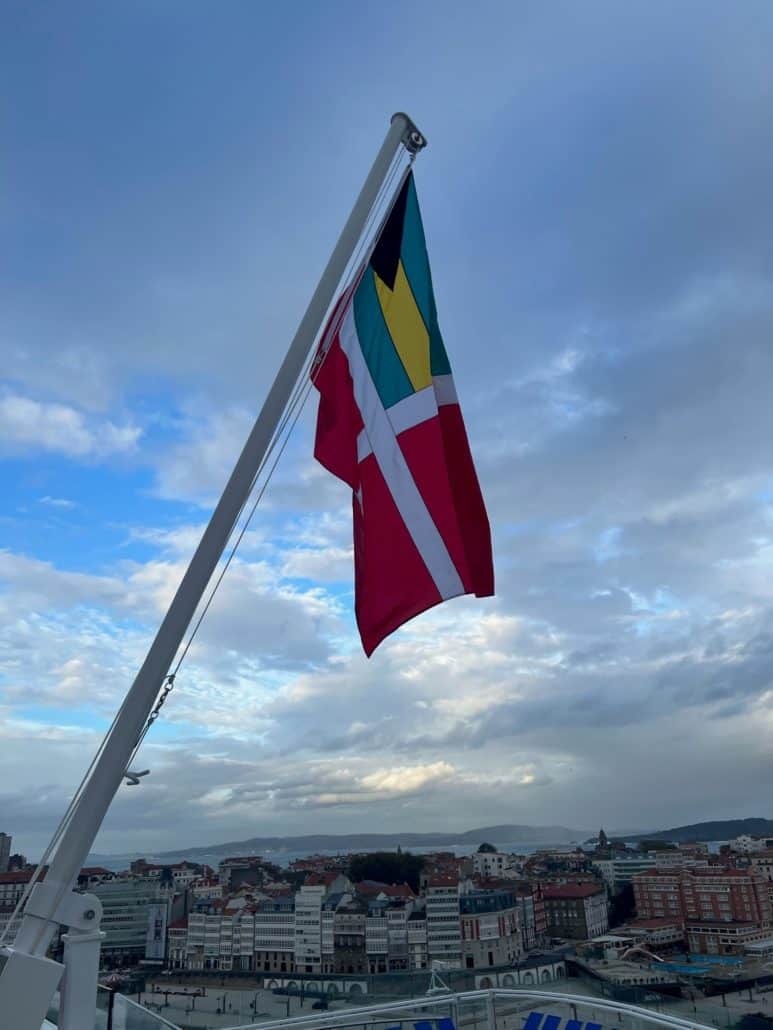 Carnival Celebration is currently on a 14-night transatlantic cruise that departed Southampton, England on Sunday. A naming ceremony will be held on the evening the ship arrives in Miami, which will include a tribute to Carnival's past, plus a look at the line's future.
The vessel incorporates several pieces of Carnival's history into its interior design, including ocean-themed glass murals from Carnival Victory at the Aquaria Bar, the Rolls Royce Saloon from Carnival Ecstasy, and the Tropicale Bar, named after Carnival's first ship to sport the line's iconic "whale tail" funnel.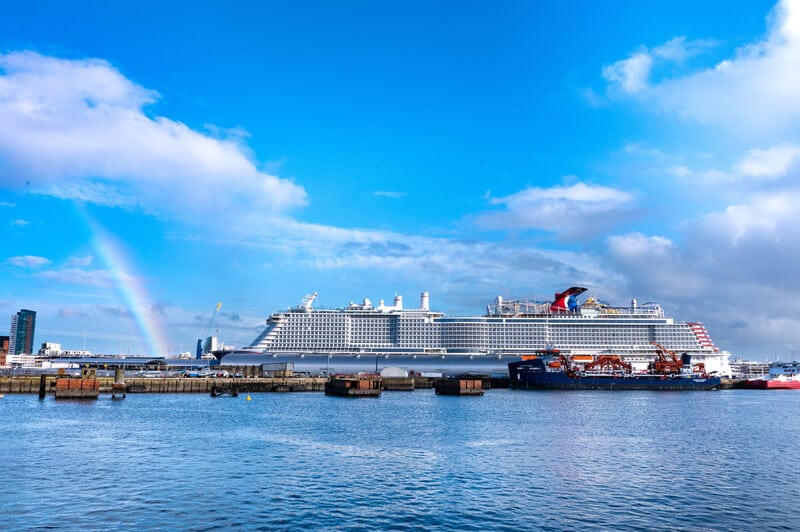 Carnival Celebration is Carnival Cruise Line's second Excel-class ship following Mardi Gras. Once she arrives to Miami, she will begin a year-round schedule of seven-night eastern and western Caribbean cruises.
READ NEXT: Shore Power Could Be Coming to The Port of Galveston