Carnival Cruise Line has a Chef's Table experience for $75 per person that multiple courses and unlimited wine.
Usually, Chef's Table experiences start off with a tour of the galley, a place few cruisers get the opportunity to see. Often, they will also include a free group photo, a personalized copy of that evening's menu, and sometimes even a little entertainment!
The Chef's Table is currently available fleetwide and can be booked in advance or by making a reservation upon embarkation. It does sell out fast and limited to 14 people, so it's best to reserve early.
As of 2016, here is the menu (may vary from ship to ship):
Reception
Mango Sphere, Rosemary Biscuit
Salmon Tartar Cornets, Sesame Seeds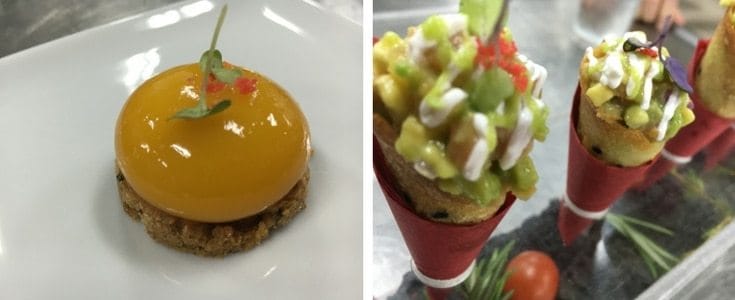 Beef Carpaccio on Air Pillow, Chocolate Bacon, Apple Ribbons
Double Cooked Lamb, Tapioca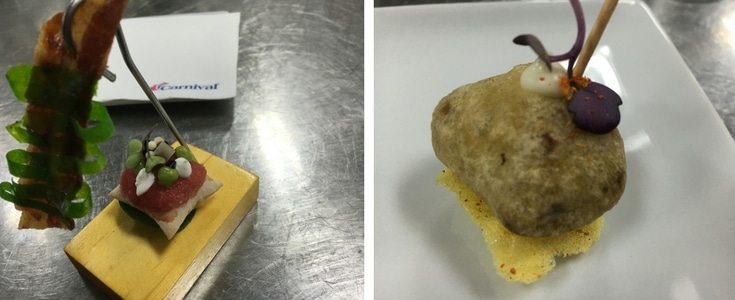 Menu
Beet Blanket, Spiced Grape Tea
Crab Stack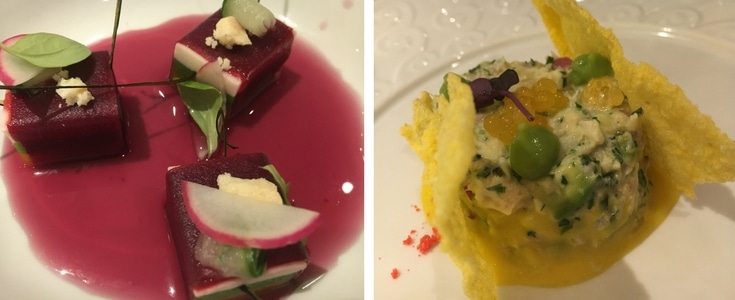 Duck Textures
Bisque Our Way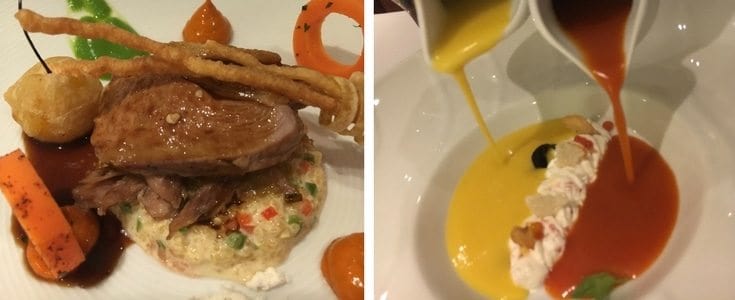 Sea Bass
Wagyu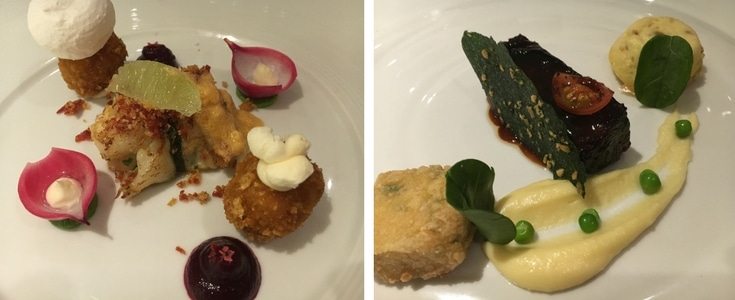 Dessert
Pastry Chef: Sea Salt Praline Chocolate, Raspberry Mojito, Key Lime Cake, Apricot Vanilla Gel, Citrus Cream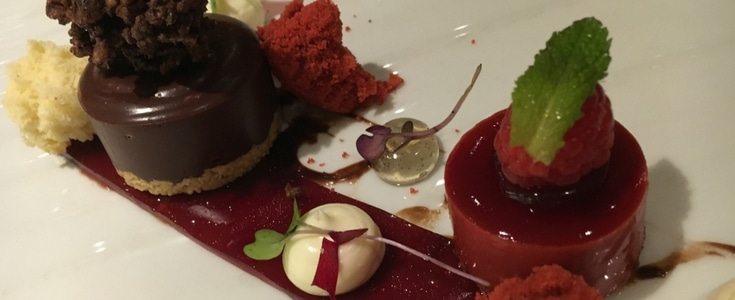 Pin this: