Carnival Corporation will be selling three more ships than originally planned, due in large part to the ongoing health crisis.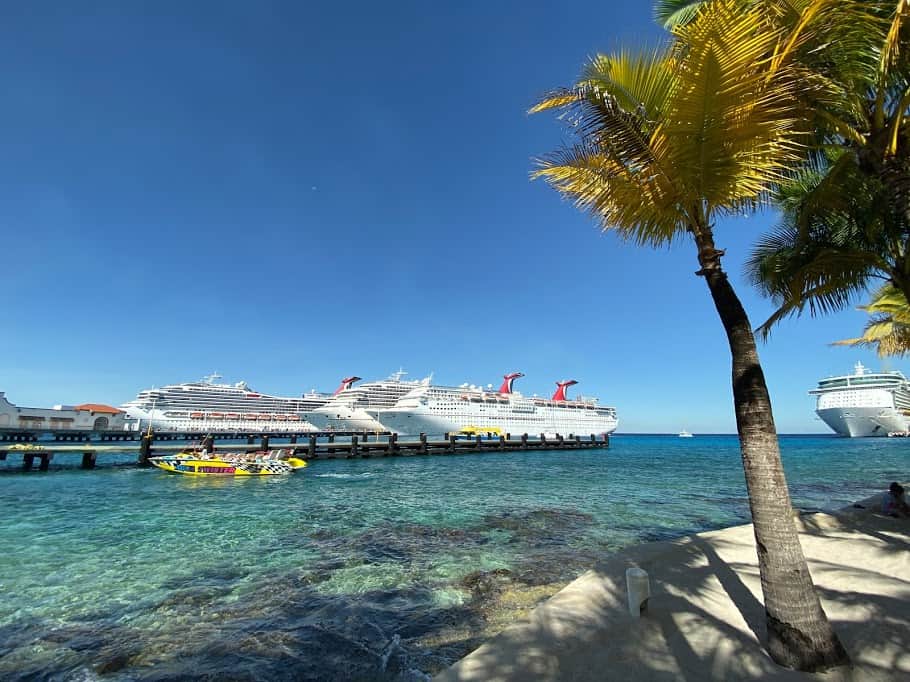 This news comes even as several of the company's brands — including Carnival Cruise Line — are moving forward with their returns to service.
No Word on Which Ships Will Be Sold
Previously, it had been established in financial documents — and confirmed by Carnival Corporation — that company-wide, they would be shedding 15 ships. But in the company's latest financial filing with the Securities and Exchange Commission, that number has now been upped to 18 vessels.
While there is no indication in the filing as to which ships might be on the block, all are said to be ones that were already earmarked for future removal.
The new documents, filed Tuesday morning, say that the company has "accelerated the removal from our fleet of ships in fiscal 2020 which were previously expected to be sold over the ensuing years." It went on to say, "We now expect to dispose of 18 ships, eight of which have already left the fleet."
READ MORE: Four More Carnival Corp. Ships Sold
As for how this will impact the company moving forward, the filing indicated that Carnival expects "future capacity to be moderated by the phased re-entry of our ships, the removal of capacity from our fleet and delays in new ship deliveries."
This includes the upcoming Mardi Gras, which already has seen its delivery date pushed from 2020 into early 2021.
With regard to the delays where new builds are concerned, Carnival said they were expecting "only five of the nine ships originally scheduled for delivery in fiscal 2020 and fiscal 2021 to be delivered prior to the end of fiscal year 2021." Looking even further into the future, the company said they "currently expect 9 cruise ships and 2 smaller expedition ships of the 13 ships originally scheduled for delivery prior to the end of fiscal year 2022 to be delivered by then."
Carnival Cruise Line Still Eyeing November
As we reported last week, Carnival Cruise Line — one of the brands under the Carnival Corporate umbrella — still plans to begin sailing in November (and has even hinted at the possibility of it happening sooner). Meanwhile, Costa Cruises — another Carnival brand — already has resumed sailings out of Italy with limited capacity and strict on-board health protocols in place.
Next up will be company's German division, AIDA Cruises, which is beginning their phased roll-out with two ships.
READ MORE: The Six Ships Likely To Sail For Carnival Cruise Line In November 
Carnival Corporation, the largest cruise company in the world, operates nine brands: Carnival Cruise Line, Costa Cruises, AIDA Cruises, Princess Cruises, Holland America Line, P&O Cruises (Australia), P&O Cruises (UK), Seabourn, and Cunard.