Carnival Corporation has announced that they're launching OceanView Mobile, the first travel content app from a travel provider. It's available for download on the Apple App Store and Google Play. It will also be available on the company's Ocean.com website in late October.
Viewers can choose from over 150 full episodes of favorite "Ocean Original" shows like The Voyager with Josh Garcia on NBC, Ocean Treks with Jeff Corwin, Vacation Creation with Tommy Davidson and Andrea Feczko (both of which air on ABC), and Good Spirits. 30 short-form episodes of "GO" and "Local Eyes" will also be available.
OceanView will also showcase video collections from the company's cruise brands, including christening ceremonies, the process of ship design and construction, elaborate culinary creations, and ship attractions.
Full-Length Shows
Ocean Treks with Jeff Corwin
This show follows Emmy-winning host Jeff Corwin as he embarks on adventures in some of the world's most exciting destinations, including rappelling down cliffs, flight-seeing to glaciers, mountain climbing in a national park, and zip lining through a rainforest. The show broadcasts nationally as part of the block Weekend Adventure, a three-hour programming block on Saturday mornings on 98 percent of the country's ABC affiliate channels. The show begins its third season on October 6.
Vacation Creation
"Vacation Creation" features "In Living Color" star and comedian Tommy Davidson and YouTube celebrity Andrea Feczko as hosts. Join the crew as they help personalize the vacations of a lifetime for couples, individuals, and families facing hardship, in need of hope, or seeking much-needed time together. The series airs on ABC stations and its third season begins October 6, as well.
The Voyager with Josh Garcia
The Voyager follows video journalist and world traveler Josh Garcia as he goes off the beaten path in seaside ports to meet locals who share with him their history, life stories, and exotic foods. The program airs as part of NBC's three-hour block that extends the network's "The More You Know" brand with inspiring stories on NBC stations throughout the country on Saturday mornings. Season three launches October 6.
Good Spirits
This show joins pioneering cocktail chef Matthew Biancaniello sailing the globe in search of extraordinary everyday people, sharing stories of spirits and collecting native, farm-fresh ingredients to inspire unique cocktail creations. The show originally aired on A&E and FYI, and now can be found on the OceanView Apple TV, Roku, and Amazon Fire channel.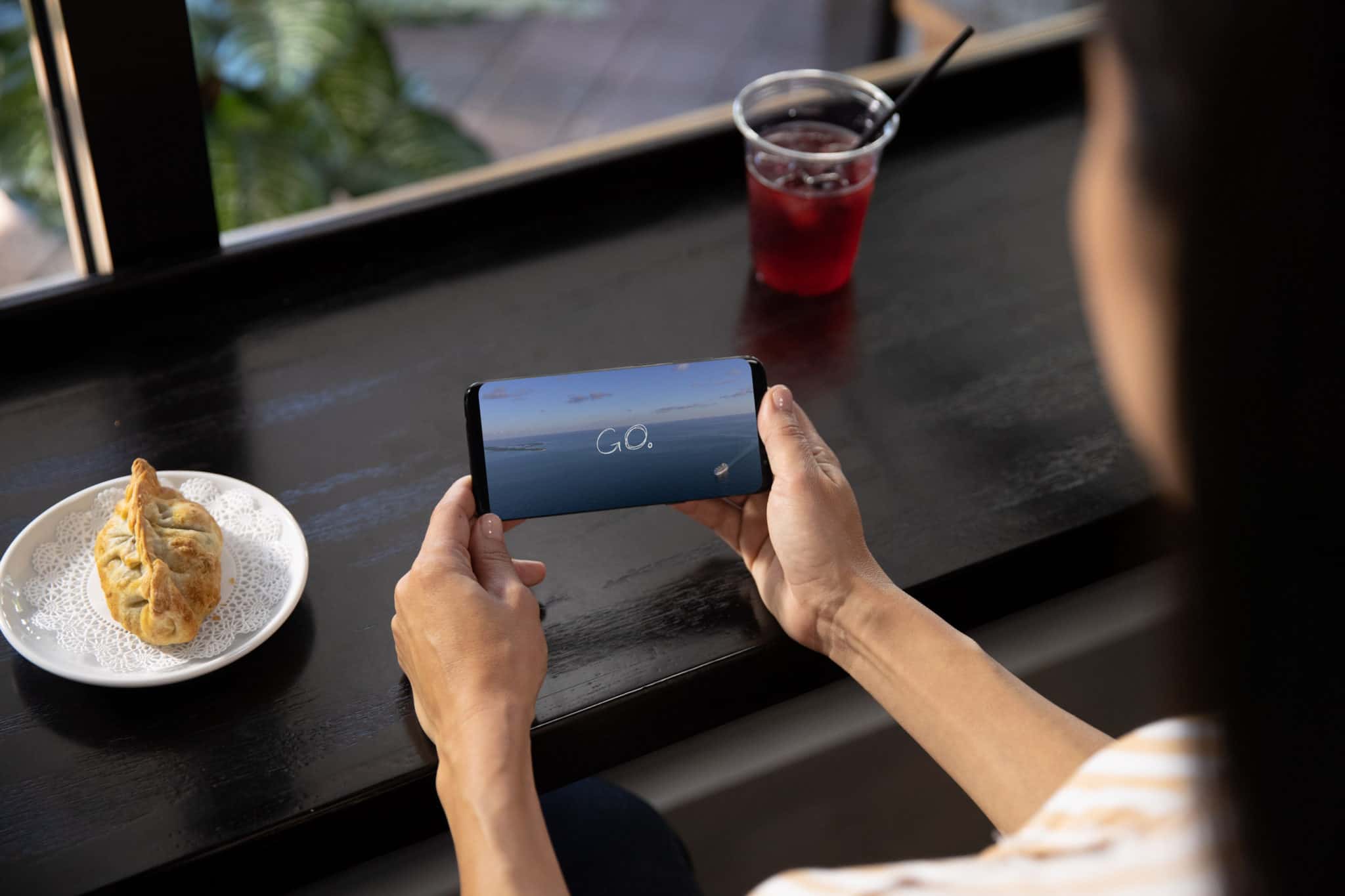 Short-Form Shows
Two short-form series – "GO" and "Local Eyes" are 5-10 minutes long and feed a growing interest for shorter, "stackable" content. Episode collections are released periodically.
GO
With visually stunning cinematography, "GO" chronicles the artist and explorer Trek Thunder Kelly as he travels the world by ocean in search of the next exciting destination. Viewers are transported to new and interesting places and introduced to the extraordinary people that live there.
Local Eyes
"Local Eyes" introduces viewers to unique destinations through those that know them best – local residents. Hosted by world traveler Anji Corley, "Local Eyes" immerses viewers into the authentic side of easy destination, as Corley interacts with everyday people living there who share stories about local culture, history, off-the-beaten-path destinations, and more.
Download the app: Apple devices click here, Android devices click here.