Guests checking in for a Carnival Cruise Line vacation recently found that their accounts included a Faster To The Fun pass… which they hadn't actually paid for.
What Went Wrong
Needless to say, folks who had actually purchased the pass — which, among other things, grants priority embarkation — were not pleased to hear that folks who hadn't paid for the privilege would be joining them at the front of the line. Inevitably, this wound up — as all things eventually do — on Facebook, with some guests complaining that those who had purchased Faster to the Fun (or automatically received priority embarkation due to their loyalty program level) were not seeing the perk show up on their boarding pass.
Once aware of the situation, a Carnival rep replied to Facebook posts by explaining that there had been a glitch in the system, going on to assure that everyone would be boarded in the proper order. "The agents at the terminal will have a list of everyone who purchased [Faster To The Fun]", read the response. "They will be manually checking all guests, and only allowing [priority boarding] to those who purchased it."
What Is Faster To The Fun?
Designed to offer priority embarkation for those wishing to board the ship as soon as possible, Faster To The Fun runs from $49.95 to $79.95 per stateroom, with the price depending on the length of cruise and, in some cases, ship upon which you are sailing. (For example, a Faster To The Fun pass for the 5-day cruise on the Carnival Sensation costs $59.95, while on all other ships for which the program is offered on 5-day cruises, the cost is $69.95). Again, it's important to note that the price is per stateroom, not per person.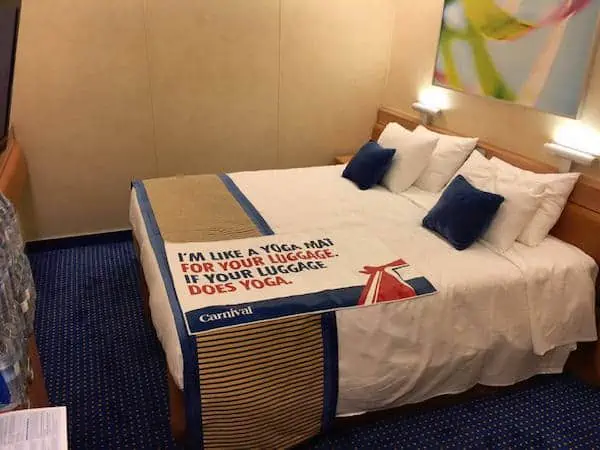 The program offers priority access to security, check-in and boarding, as well as your stateroom being available immediately upon boarding. Other perks include priority delivery of luggage, a dedicated guest services phone line, priority dinner time assignments and tendering services, as well as a broader choice of debarkation choices once the cruise has concluded.
Read More: 9 Reasons to Buy Faster to the Fun
Faster To The Fun is sold through the shore excursions area of the Carnival website. Also, there's no point to Platinum and Diamond members of Carnival's loyalty program purchasing the package, as they automatically receive all of the perks available.
Do you purchase Faster To The Fun? Why… or why not?