There's something to be said about getting on the ship before anyone else, even if you have to pay. Thanks to Carnival Cruise Line's Faster to the Fun program, willing guests can pay a fee to board the ship early, enjoy immediate access to their stateroom, and get their fun started faster.
However, there's a lot more to this perks program than just early embarkation.
Why Buy Faster to the Fun?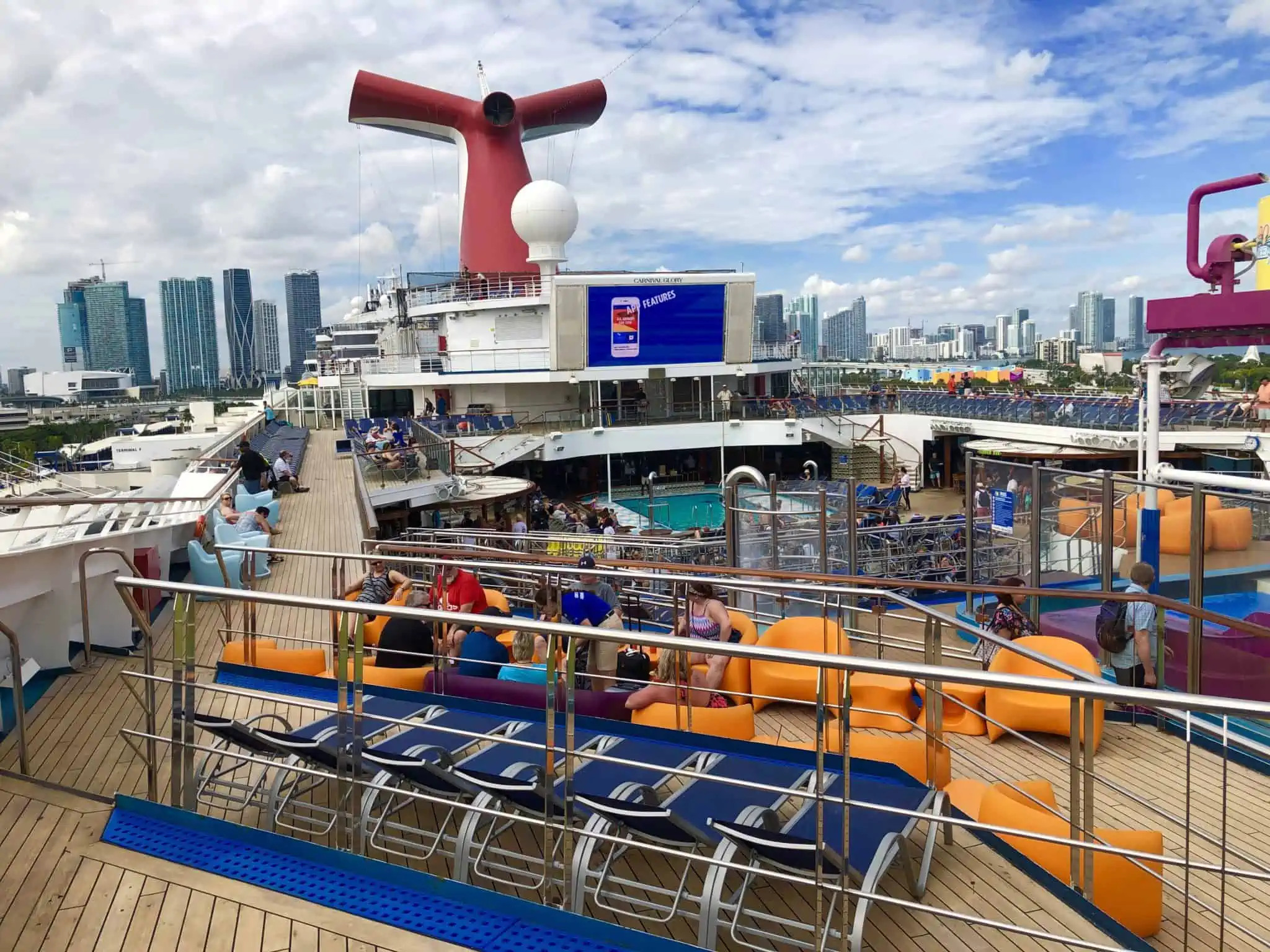 1. Faster Embarkation
Arguably the biggest perk of the Faster to the Fun package is the speedy embarkation process. Many embarkation ports even have designated seating areas for Faster to the Fun guests with better seating and refreshments provided. You also get your own priority check-in line and private line for security, so you get to board the ship first. That means you can beat the buffet lines and Guy's Burgers crowds. Or, you can try to score a free beer at RedFrog Pub by being the first guests to stop by. Either way, you skip the lines and beat the crowds.
2. Charged Per Stateroom
It's important to understand that the cost of the Faster to the Fun package is per stateroom, not per guest, making it easier to stomach and much more valuable for what it's worth. That being said, prices vary greatly depending on the length of your cruise and which ship you're sailing on, so be sure to check with your travel agent or Carnival rep to verify the price.
3. Capacity Controlled
It would sort of negate the entire purpose of the program if Faster to the Fun was for sale to all guests. That's why Carnival limits the number of passes that are available for each sailing depending on the number of Platinum and Diamond cruisers that are booked, as you're basically 'buying' all the perks that those cruisers are already granted. This way, Carnival can still cater all these exclusive perks to those guests who are willing to pay while maintaining the program's exclusivity.
4. Ready-To-Go Stateroom
Like suite guests or Diamond and Platinum cruisers, with Faster to the Fun your stateroom is ready for you as soon as you board the ship. This is a big perk for those carrying on soda or anyone with a lot of carry-on luggage, because no one likes the inconvenience of hauling their bags around the ship for an hour or two while waiting for the room to be ready. A Faster to the Fun pass allows you to drop off your items right away and enjoy the ship, free from your bags.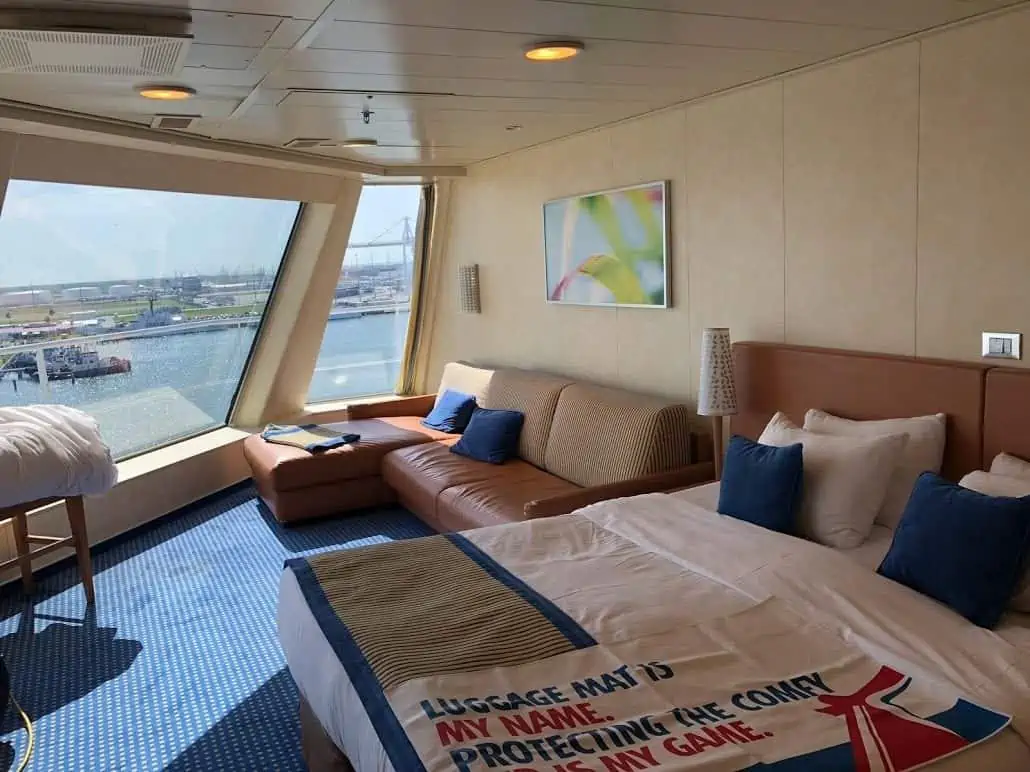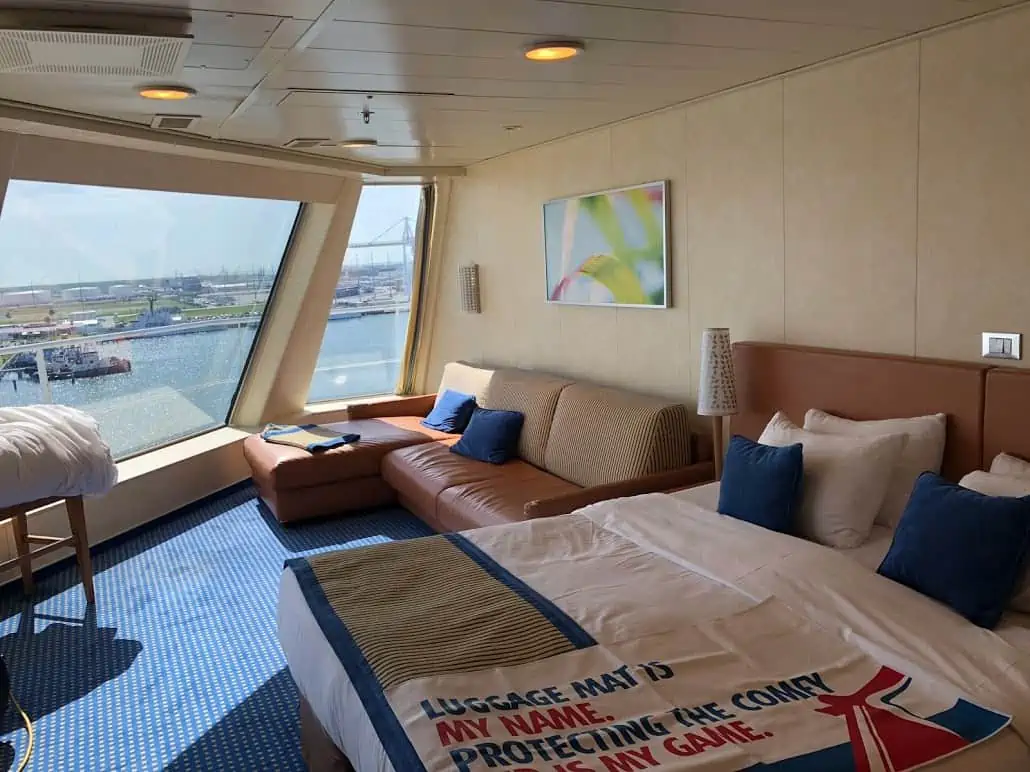 5. Faster Luggage Delivery
Along with early access to your stateroom, your luggage will delivered almost immediately, allowing you to unpack and get organized even sooner. There's no need to worry about whether or not you'll receive your bags in time to change clothes for dinner or if the kids' favorite toys will make it to the room in time for their afternoon naps. You can unpack and unwind.
6. Dedicated Onboard Services
This benefit sometimes gets forgotten: Faster to the Fun grants you access to a private phone line to Guest Services as well as a private express line at the Guest Services desk so that your questions and concerns are addressed faster than those of other cruisers. This way, you can spend less time with your questions and more time enjoying your cruise.
7. Priority Dining
Another perk to Faster to the Fun is priority dining reservations (with the exception of Your Time Dining), meaning at any specialty dining venue you get first pick of which dining time you'd like as well as access to priority reservations. As more and more cruisers are turning to specialty restaurants instead of the main dining room for their evening meal, this could come in handy if you like to eat what you want when you want.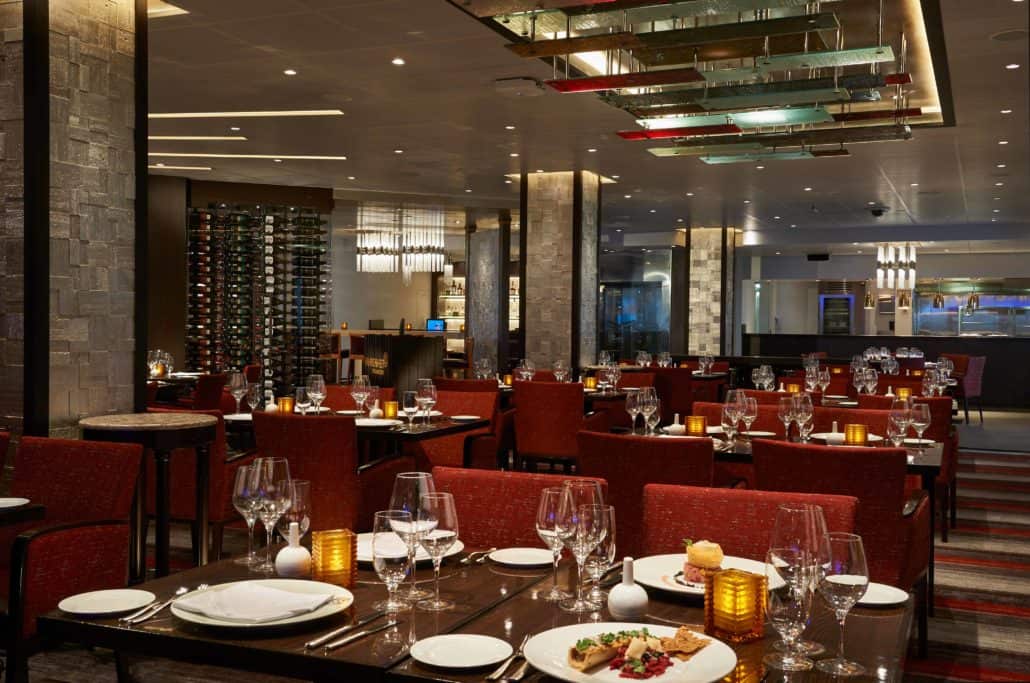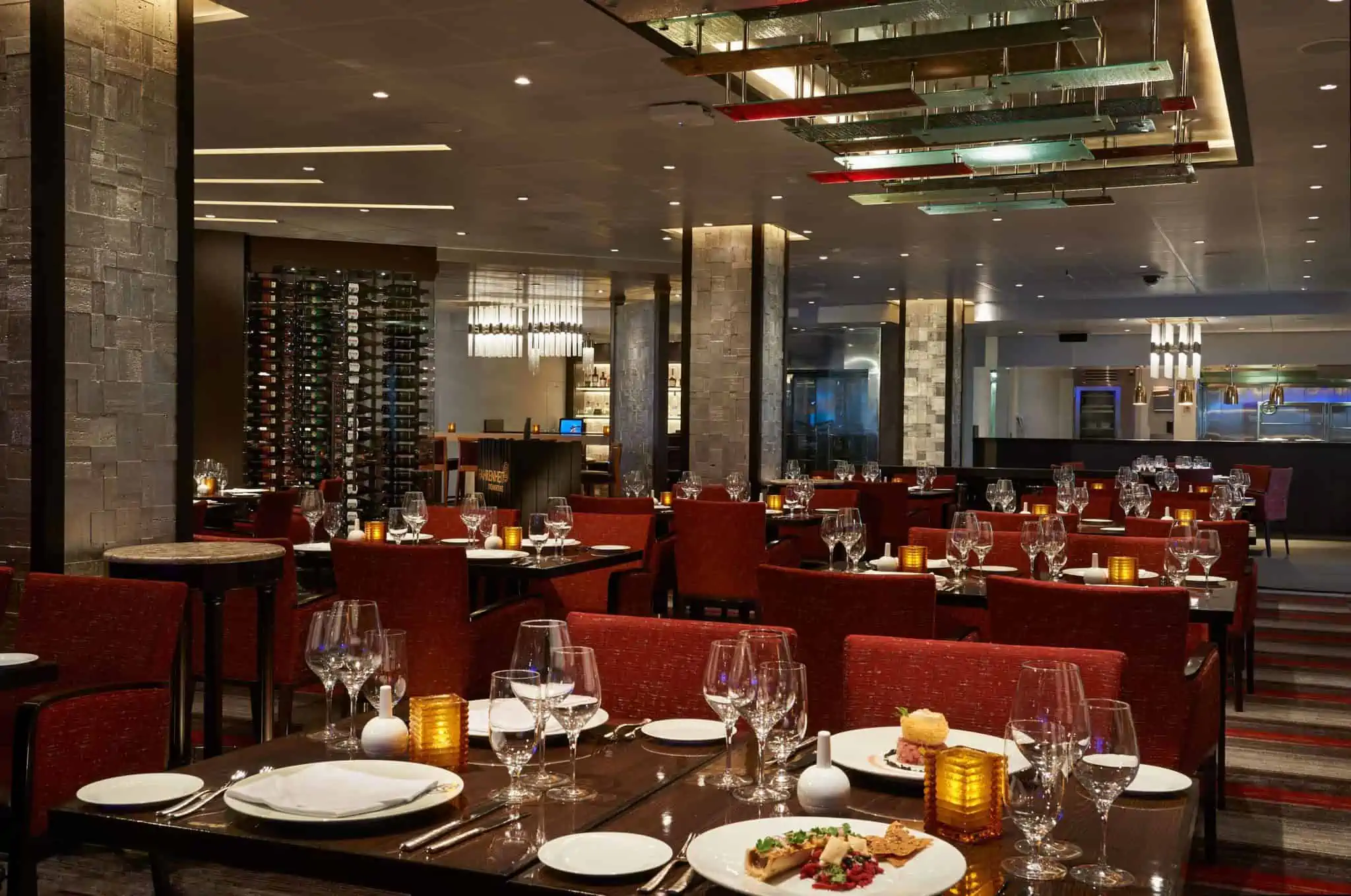 8. Faster Tender Lines
Or should we say "water shuttles." For ports that require tendering, FTTF buys you an express pass to Carnival's water shuttles. And if you've ever had to tender to a port before, you know that this alone makes purchasing FTTF worth it. First-time cruisers, take our word for it. The difficulty of thousands of cruisers trying to funnel into small water shuttles all at once, and usually early in the morning when many are still waiting for their caffeine to kick in, can be overwhelming. A FTTF pass offers you exclusive rights to bypass the masses and avoid the stress of the crowds.
9. Faster Debarkation
Last but not least, you also enjoy priority debarkation when your cruise is over. This perk may come as a serious benefit to those who need to get off the ship early for a flight but don't want to endure the hassle of carrying off luggage via the self-assist debarkation option. With a Faster to the Fun pass, you are priority guest for the entire cruise until you disembark the ship.
Do you purchase Carnival's Faster to the Fun? 
Pin this: