Want to win a free Carnival cruise? You could do so simply by keeping an eye on the sky as Carnival Cruise Line kicks off a month-long event designed to raise aware of the line in general and the fact that some big ships are moving to new ports.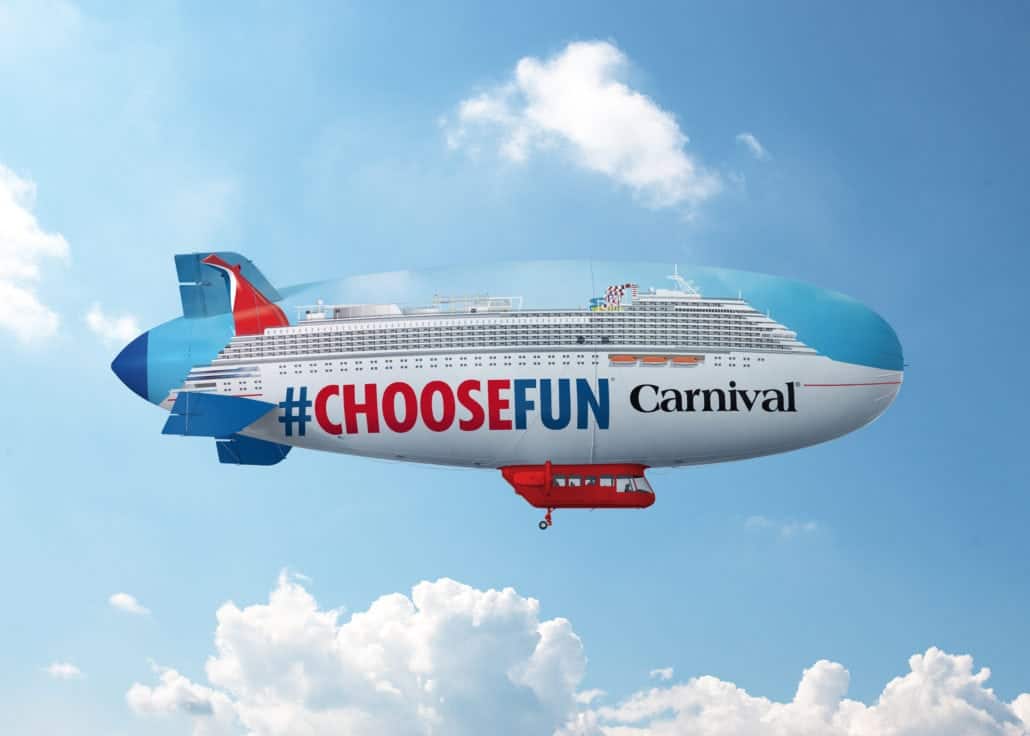 The event kicks off today — Wednesday, August 29th — at Carnival's sixth annual Day Of Play at the St. Jude's Children's Research Hospital in Memphis, Tennessee. But if you can't get there to take part in the fun, don't worry, because the fun is coming to you… or at least it is if you live along the flight path which will be followed by the newest member of their fleet: The Carnival AirShip!
The unmistakable AirShip is actually a 128-foot-long red, white and blue blimp which will play a crucial role in the company's Homeport Advantage promotion. It will also be the key to you winning prizes, including one of five free cruises, VIP event passes and Carnival gift cards. So how do you win? Simply head here to register (which will automatically give you one entry in the sweepstakes), then take a picture or video of the Airship and post it on Facebook, Instagram or Twitter with the hashtag #ChooseFun.
Even better? Every time the hashtag is used by a registered user, it will trigger a donation to St. Jude Children's Research Hospital, which has long been the cruise line's charitable partner.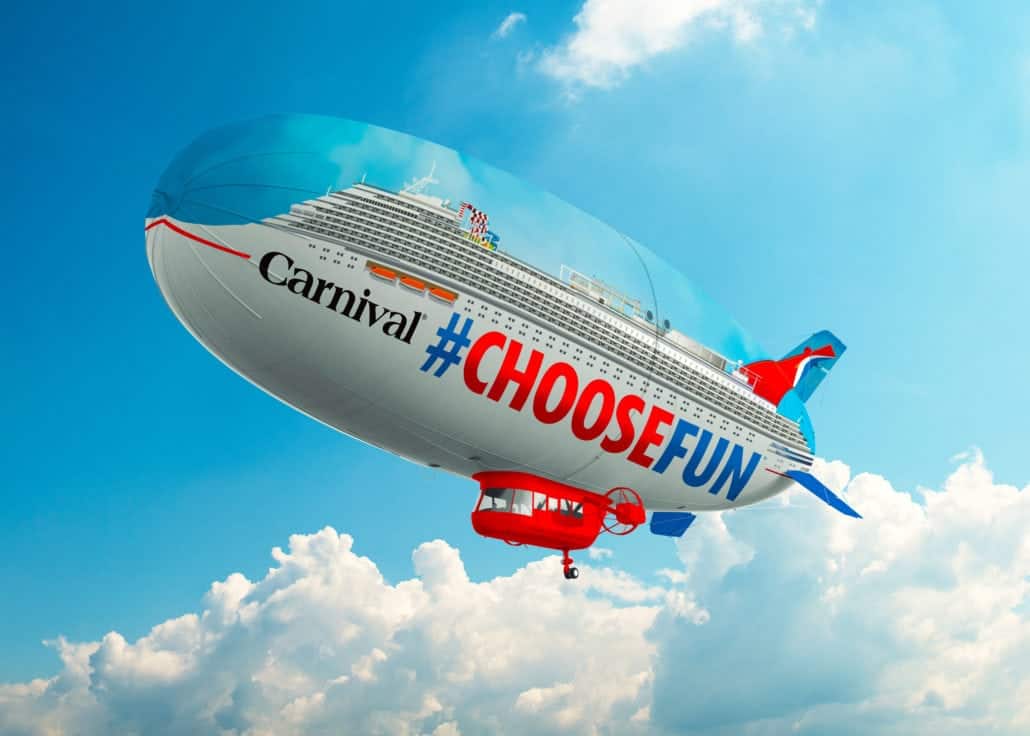 When the Carnival AirShip arrives in Miami on September 20, look for a big celebration to help welcome Carnival Horizon to her new home… including events hosted by the company's Chief Fun Officer, Shaquille O'Neil, as well as appearances by members of the Miami Heat.
Four of the cruises will be given away to people in specific zip codes, one each in the Dallas, Houston, Miami and Atlanta general area. A fifth cruise will be given away to an entrant from outside the specific zip codes (which can be found on the Official Rules page of the promotion). There is a limit of one entry per person/E-mail address per day during the sweepstakes period, which runs from now until September 30th.
Four Carnival cruise ships will be arriving at their new homeports in September: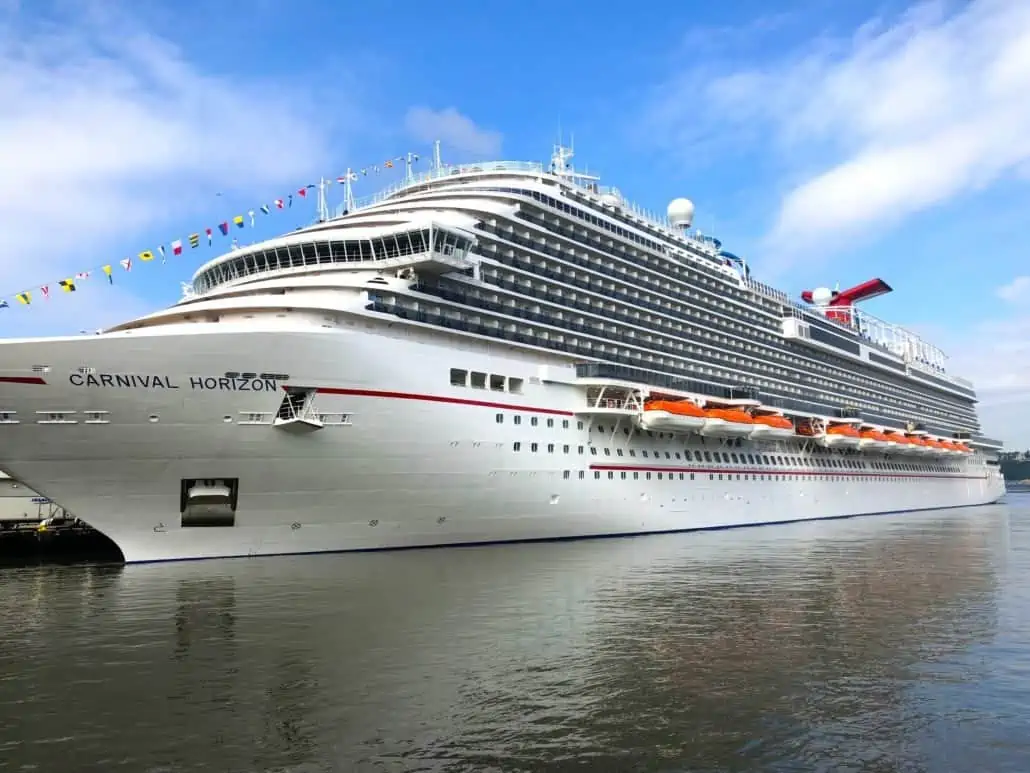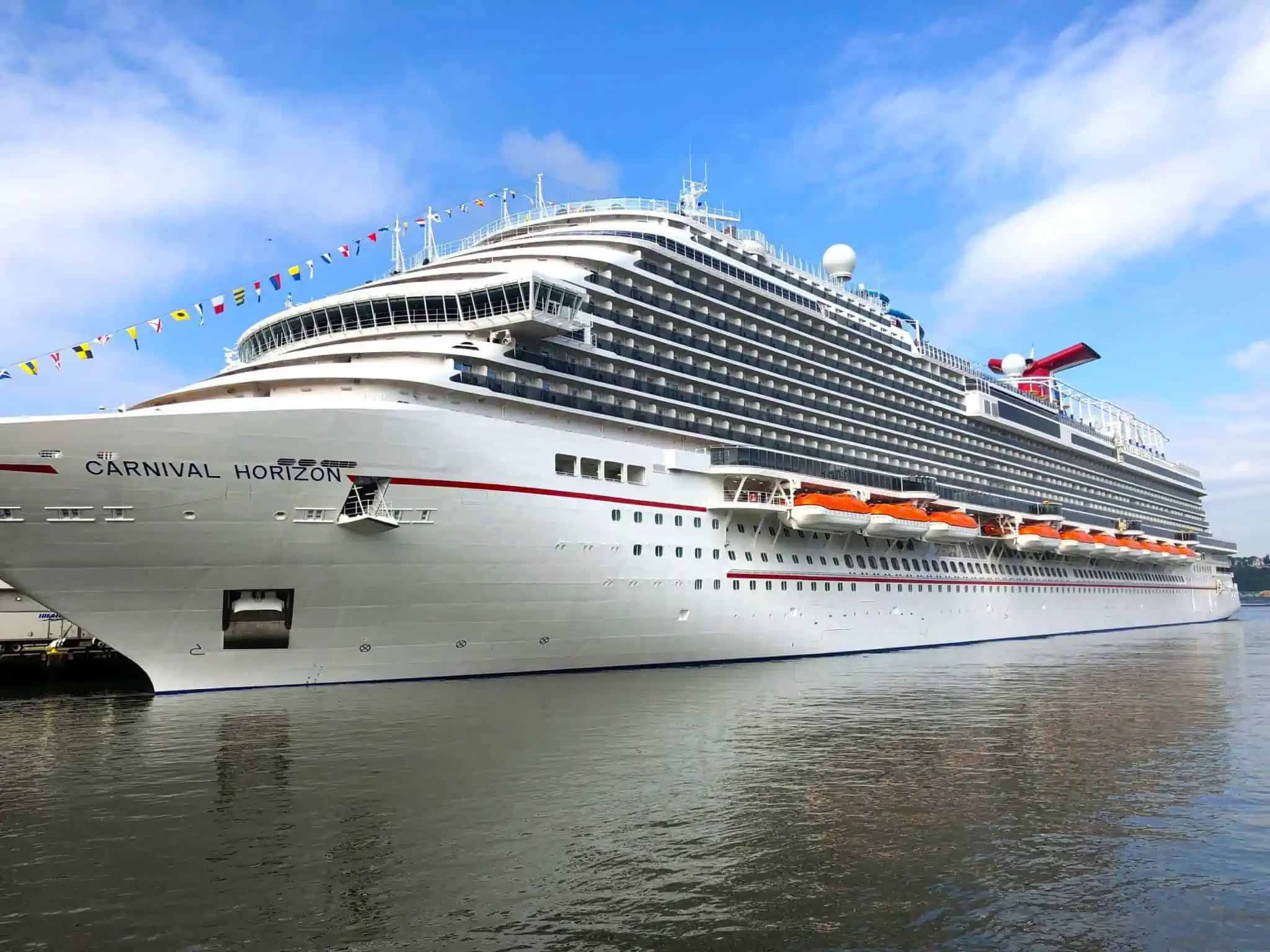 Carnival Horizon 

will have her first trip out of Miami on September 22

Carnival Vista

will begin doing year-round sailings out of Galveston on September 23

Carnival Breeze

will do a range of 7- and 14-day itineraries out of Port Canaveral starting on September 30

Carnival Magic

joins the Horizon in Miami on September 30, doing a series of week-long Caribbean cruises
Carnival AirShip Flight Path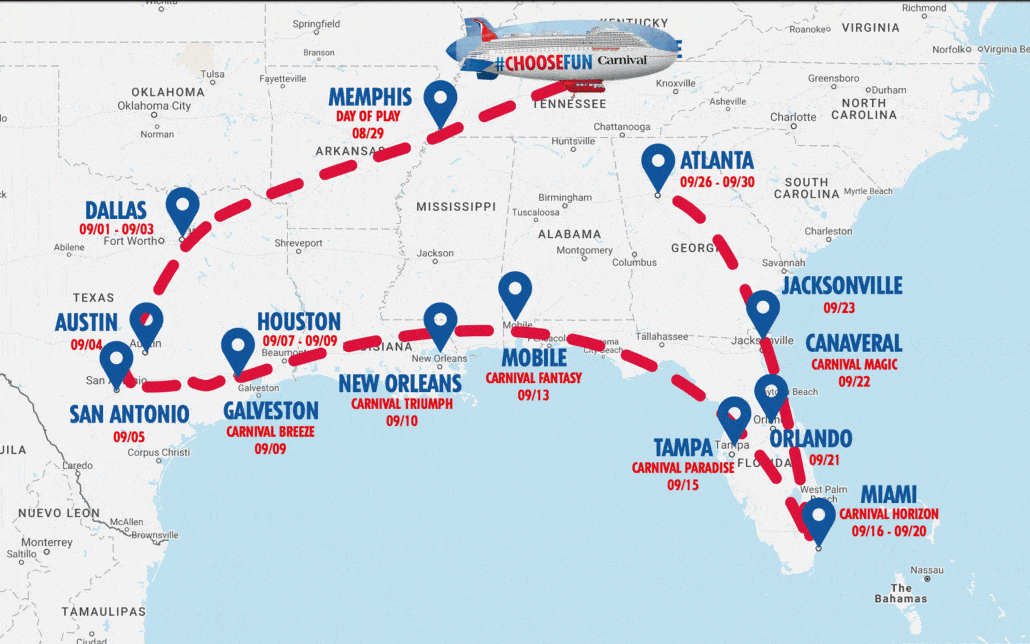 Miami to Dallas (September 1-3)

Austin (September 4), San Antonio (September 5)

Houston (September 7-9), Galveston (September 9)

New Orleans (September 10), Mobile (September 13)

Tampa (September 15)

Miami (September 16-20)

Orlando (September 21)

Port Canaveral (September 22)

Jacksonville (September 23)

Atlanta (September 26-30)
"What better way to showcase our new offerings in popular homeports like Galveston, Port Canaveral and Miami," says Carnival Cruise Line's president, Christine Duffy, "than with our very own AirShip that reinforces our #ChooseFun tagline while supporting the special kids at St. Jude Children's Research Hospital." 
For more on Carnival's Homeport Advantage campaign — and details on the prizes offered — visit Carnival.com.