If you want the truth, go straight to the source. And if the rumors you're trying to confirm regard Carnival Cruise Line, that often means going to their Brand Ambassador, John Heald, who often takes to his Facebook page to set the record straight regarding whispers being heard around the internet.
Is Carnival Ditching Assigned Seating?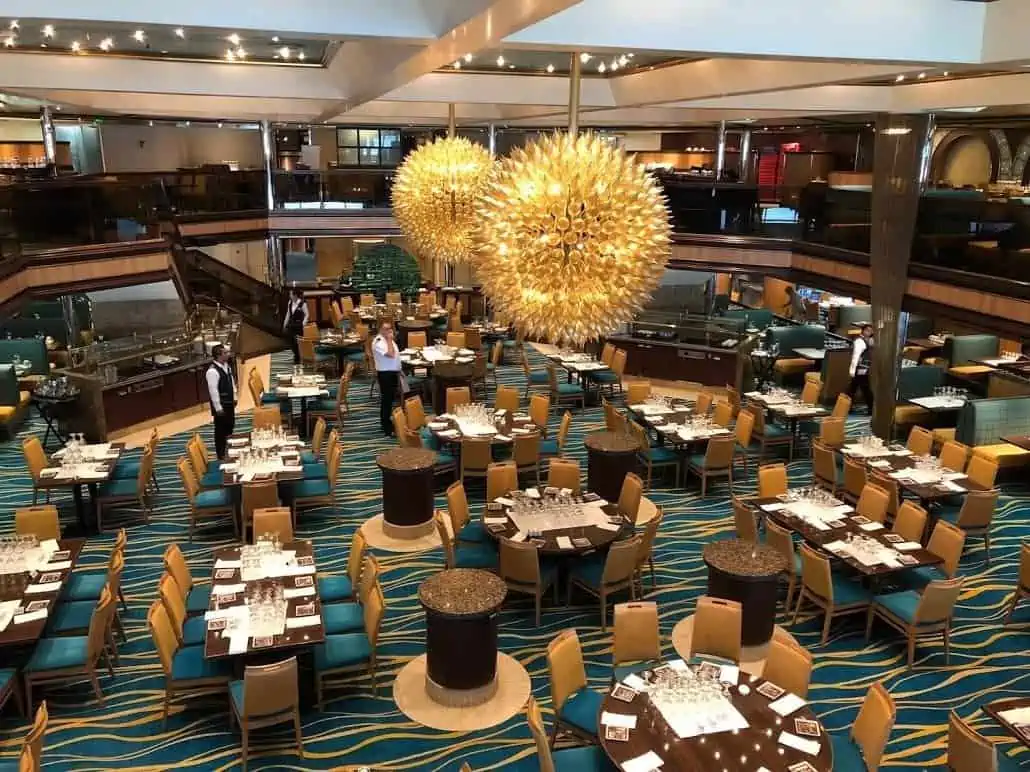 Heald most recently responded to a posting from "somewhere" on the internet claiming to have inside information that Carnival would be "announcing that we are not doing assigned seating anymore" as of November 1st.
"And they are," he admitted cheekily, "absolutely right… in the same way that conspiracy theorists said that… Princess Diana was whacked by Prince Phillip or that the moon landings were actually on a soundstage in Cleveland, Ohio."
Translation: "It's nonsense. It's just somebody trying to get the old spoon out" and stir the pot, he confirmed. "Do we recommend that people have Your Time Dining? Yeah, of course, it's an option, and it's a great option!" In fact, Heald said that Your Time dining is "the most requested of the dinner seatings."
But, he added, Carnival also recognizes that there are still many people who prefer to have the same table and wait staff each evening.
Coming Soon To The Fleet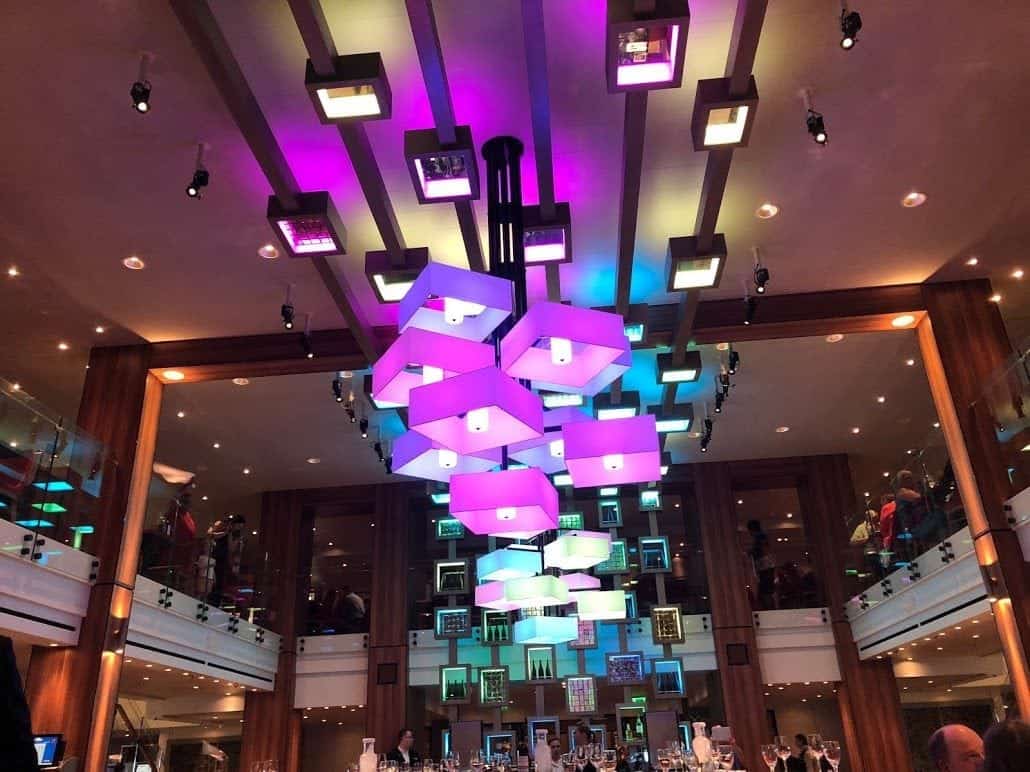 Broadcasting from the Carnival Horizon, Heald said that people are loving the ability to book their Your Time Dining reservation via the Hub App, which is currently being tested aboard the fleet's newest ship. As a result of that popularity, he said that the option "will be coming to other ships," although he didn't "have a roll-out date just yet" as the testing was still under way.
"So in the same way you would disregard a [centerfold] of me on a Pogo stick naked," he concluded in his own inimitable way, "please ignore anything written anywhere that says on November 1st we are moving to only Your Time dining!"
Another Rumor Busted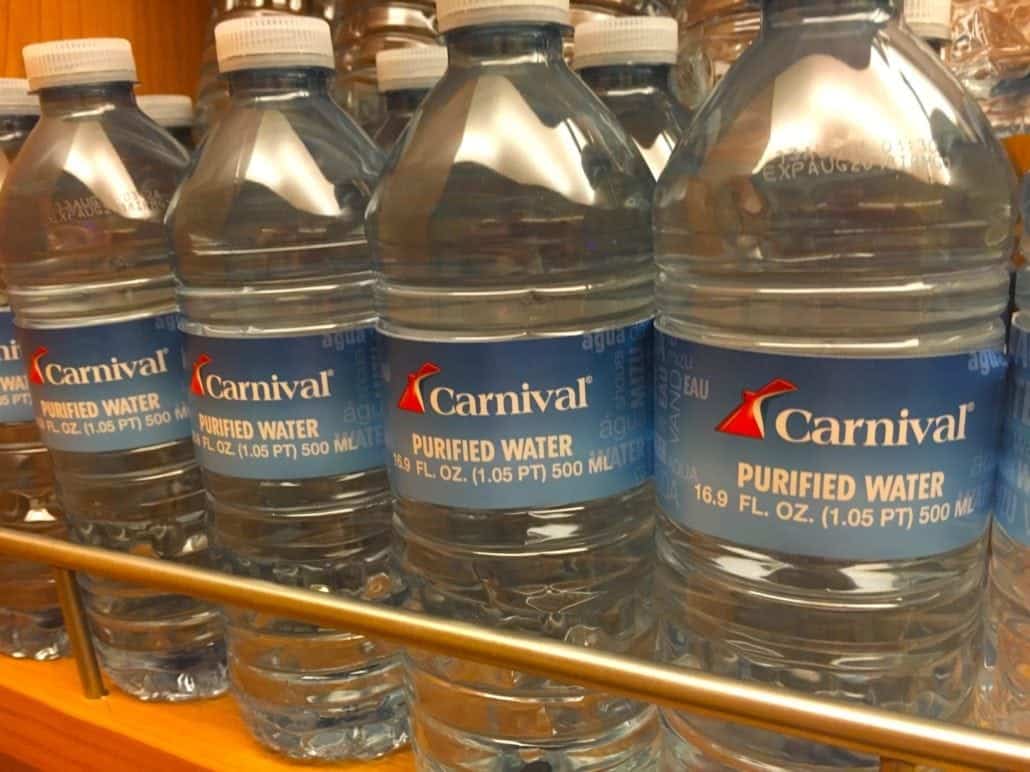 Earlier in the week, Heald also shot down reports that Carnival had changed its policies concerning the beverages people are allowed to bring aboard with them on embarkation day. "I have received dozens of posts asking if we have changed our soda policy and are only allowing 12 cans of soda to be brought on board per cabin rather than per person," he wrote."
Apparently, the questions were coming up due to Royal Caribbean's recent tweaking of their beverage policy, which some mistakenly believed to be a change made by Carnival. To clarify, Heald said, "We continue to allow I guess to bring 12 cans, not bottles, of soda per guest and remind everyone of our superb value for money Bottomless Bubbles soda program."
One change Carnival did recently make related to its beverage policy involved the popular CHEERS! program. Whereas previously the package included "all spirits, including cocktails, cognacs, whiskies and other spirits, as well as beer, wine and champagne by the glass, with a $50 USD or lower menu price per serving" that dollar amount was altered last month, putting a $20 cap on the price per serving.