Carnival Cruise Line reached out to guests expecting to sail on the December 5th and December 11th sailings of Carnival Horizon to inform that that, unfortunately, their upcoming vacations had been cancelled. This also impacts the currently-under-way cruise, with two ports of calling having to be skipped in order to allow the vessel extra time to return to her homeport.
Additionally,  Carnival Cruise Line's brand ambassador told his Facebook followers that no word had yet come down regarding whether or not sailings beyond the two newly-cancelled voyages would be impacted. He added that as soon as decisions were made by the higher ups, he would spread the word.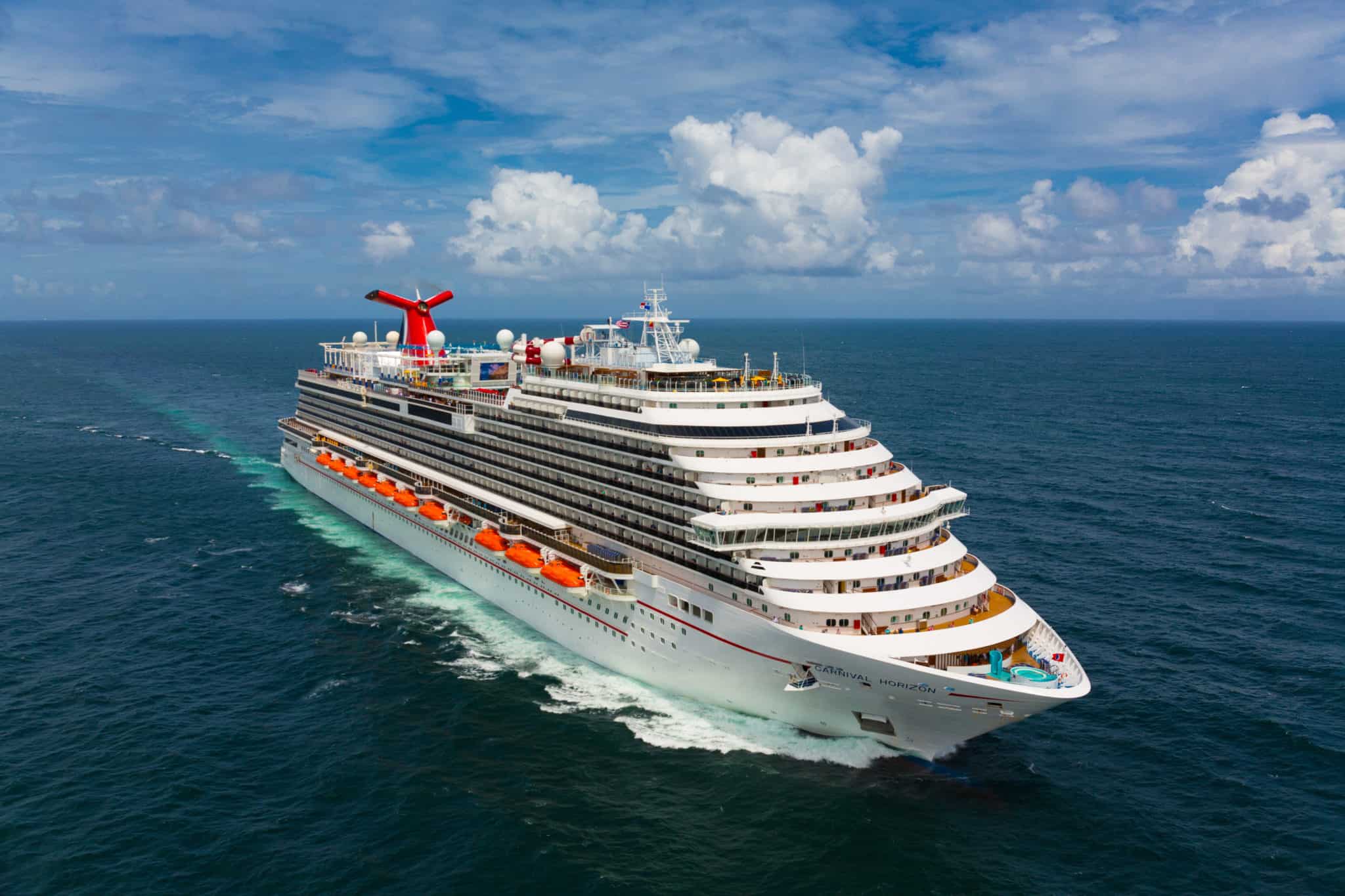 In a letter sent to guests and their travel reps, the company explained that "Carnival Horizon has been experiencing an issue affecting its maximum cruising speed and, unfortunately, we will not be able to operate your cruise."
The letter went on to apologize for "the unanticipated interruption," adding that Carnival was "very disappointed that we have to cancel your cruise with such short notice." Impacted guests will not only receive a full refund but they'll also be given a "100 percent future cruise credit based on the value of the cruise fare for this voyage" which can be used on any sailing up until November 30, 2022.
"Additionally," the communique said, "if you booked the cruise using the enhanced [future cruise credit/onboard credit] offer extended during our pause in operations, [those credits] are still yours to use by March 31, 2022 on a sailing departing no latter than September 30, 2023."
Finally, Carnival will also pay up to $200 per person for "any expenses associated with independent, non-refundable air expenses/change fees."
"Once again," the missive concludes, "we are very sorry for the disappointment this has caused and thank you for your understanding. We look forward to welcoming you on a Carnival cruise in the near future."
Similarly, guests currently sailing on Horizon are being given $100 onboard credit as well as a 25% future cruise credit.
Carnival Horizon was due to sail from Miami, Florida on the dates in question. Propulsion issues have been something of a recurring issue for various Carnival Cruise Line vessels, including Horizon's sister ship, Carnival Vista. In the summer of 2019, Vista was sent to a special "floating dry dock" to resolve issues after an accident at the Grand Bahamas shipyard left limited space for ships in need of repair.
Carnival Horizon is the middle child of the Vista-class. Vista was introduced in 2016, with Horizon joining the fleet in 2018 and Carnival Panorama rounding out the trio in 2019.