Carnival Cruise Line has long had a very special relationship with the military, and today their dedication to the various branches of the armed services was recognized by The Honor Network in a special ceremony.
A Rare and Special Honor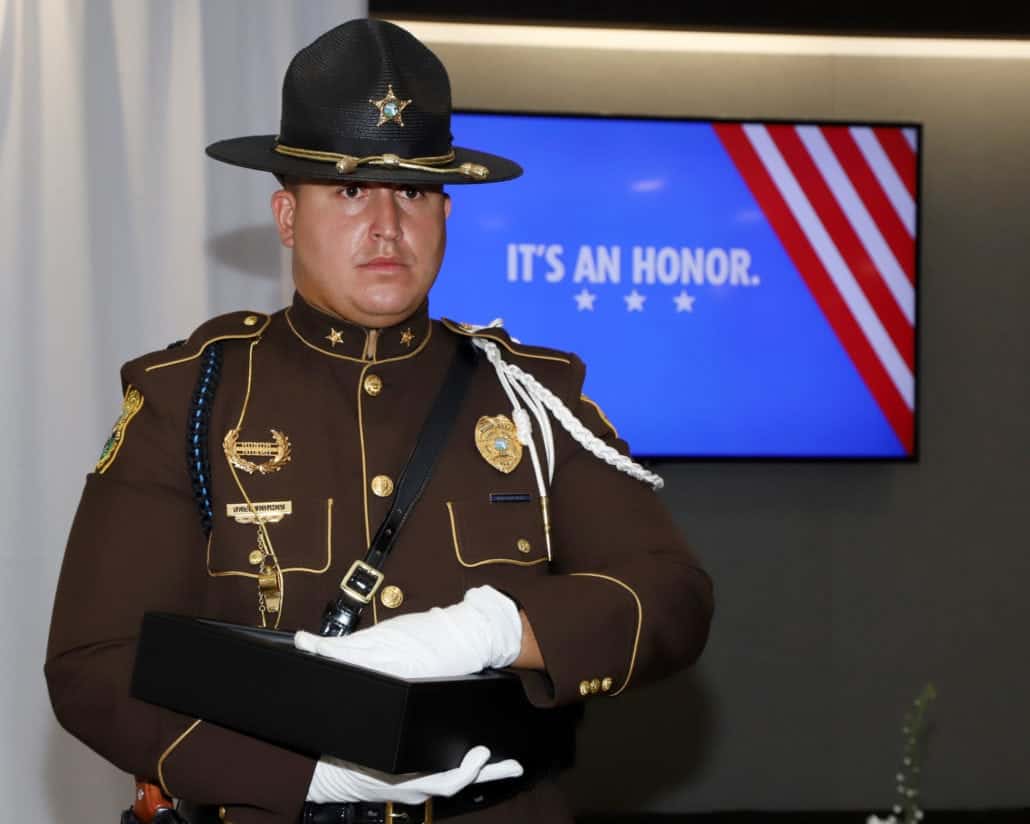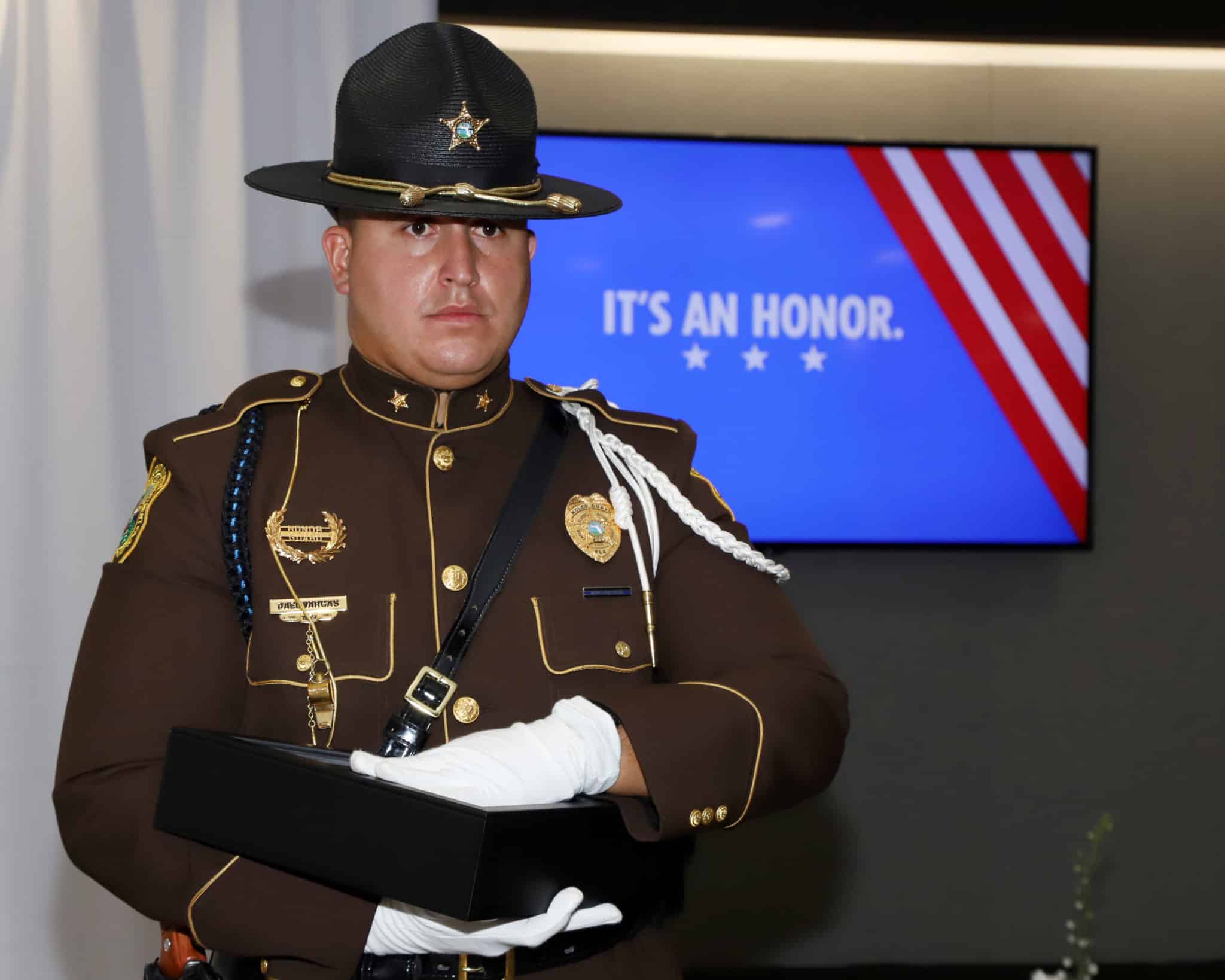 In a moving ceremony, Carnival became the first cruise line to ever be presented by the Honor Network with the Honor Flag. For those unfamiliar, the Honor Flag flew over Ground Zero in the days following the September 11th terrorist attack on the United States.
It has since traveled more than 7 million miles to fly over the Pentagon, numerous state capitols, presidential libraries, national memorials and even flown aboard the space shuttle Atlantis. It has also been flown at funerals and tributes to fallen soldiers, police officers and first responders.
Thursday, InspirationONE — the red, white and blue truck which houses both the Honor network team and the U.S. Honor Flag — were positioned outside of Carnival's Miami headquarters. During a solemn ceremony, the flag was escorted by the Miami-Dade Police Department's Honor Guard to a stage. Once there, Honor Network President Chris Heisler presented Carnival's president, Christine Duffy, with a pair of U.S. honor Foundation embroidered gloves. (Each time the Honor Flag is touched, handlers wear brand new, custom-made gloves).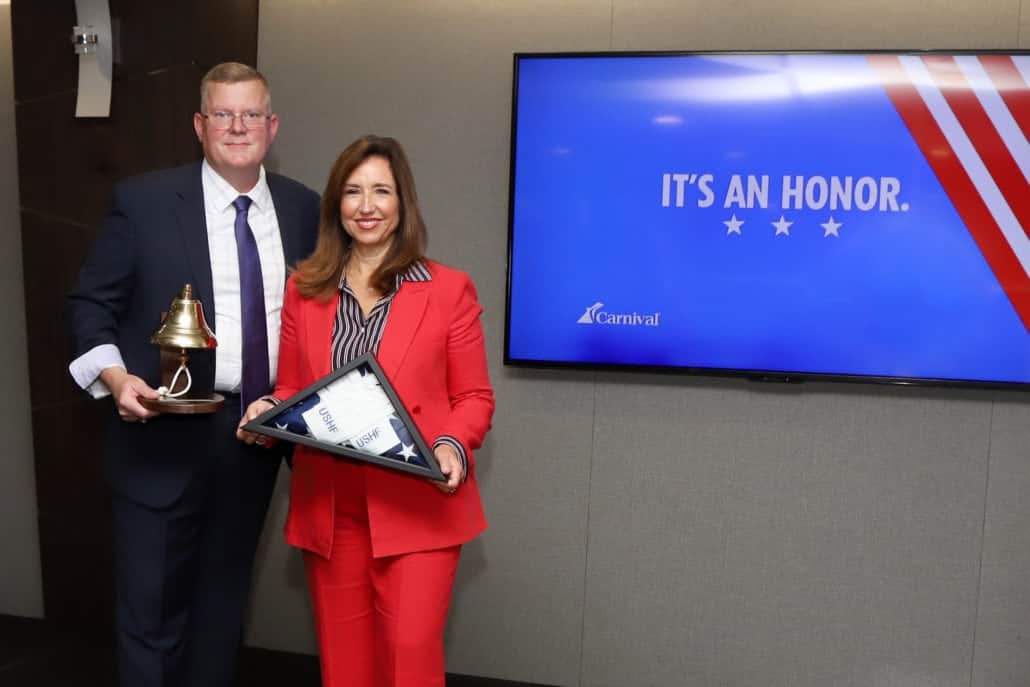 "Carnival is very proud of our longstanding support of the military," said Duffy, "and we are honored to receive this esteemed recognition by The Honor network that recognizes the sacrifices of these brave men and women each and every day."
Added Heisler, "Corporate citizens like Carnival Cruise Line are examples of what military appreciation and true American patriotism should be. It is an absolute honor for us to share part of the American sacrifice in honor of their amazing commitment to our nation's heroes."
On every sailing, Carnival hosts a military appreciation reception, described by many passengers as one of the most moving things they've ever experienced. The line is also a partner of Operation Homefront, whose goal is to build strong, stable and secure military families.