Given how quickly things change in the current cruise environment, it's easy to miss some of the news coming down the pike, especially during the holidays.
With that in mind, we've gathered up a slew of Carnival Cruise Line updates that have come from the company's brand ambassador, John Heald, in recent days.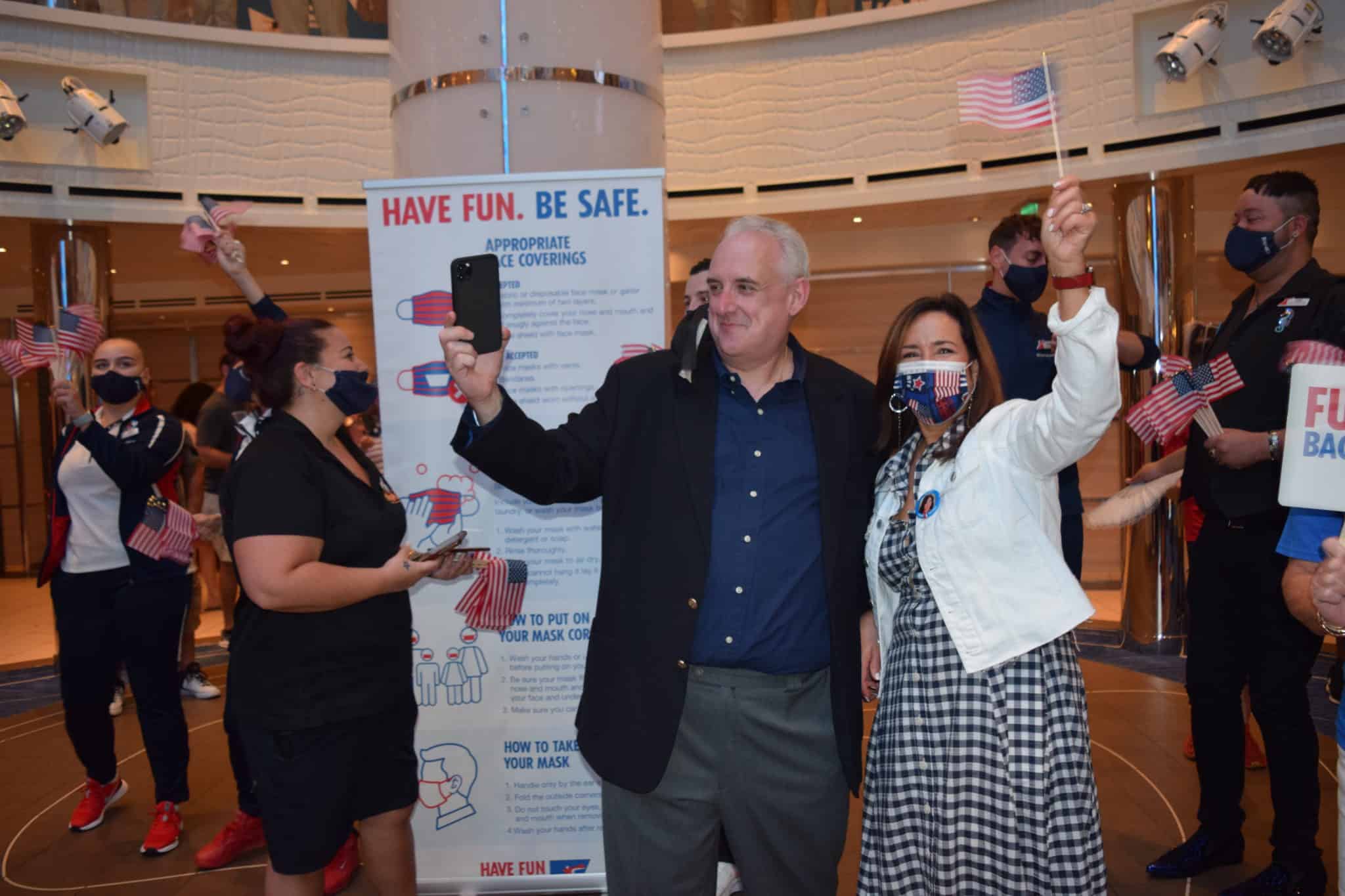 Among the bits of information he's passed along from the "beards" (aka the corporate executives), have been tidbits about everything from capacity increases to why certain football games aren't shown on board the ships.
Here, in no particular order, are some of the burning questions he's recently answered for cruisers via his various social media platforms.
Carnival Cruise Line Capacity is up across the fleet.
"We sailed with more guests on each ship than we have so far. We upped the capacity a little bit as well," Heald said in reference to Thanksgiving week cruises. "Certainly not sailing at full even though we could, if we wished to, sail at full capacity. But baby steps, as they say."
RELATED: Chef Emeril Lagasse Cuts Ribbon on New Carnival Cruise Restaurant
While this is certainly good news for the industry as a whole, those who were hoping to jump on a ship when they were sailing at massively reduced capacity appear to have missed their window of opportunity — at least with Carnival.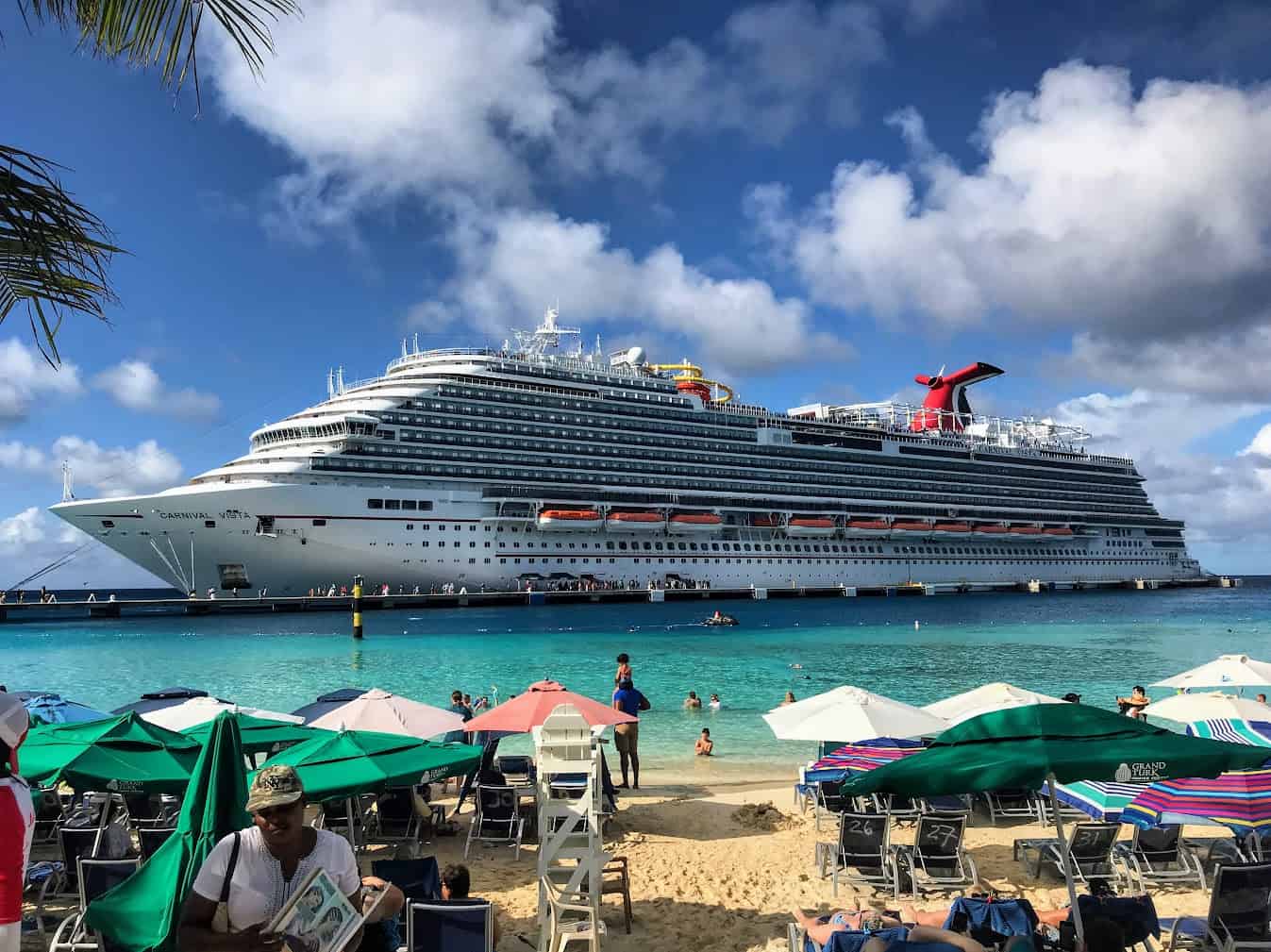 Pier-side testing will continue in December.
With testing something that will remain a vital part of cruising through at least March, Heald acknowledged that the process was "not easy" and could be "a little stressful."
On the plus side, he revealed that the pier-side testing program in November will be extended through December.
He added, however, that this should be considered a last-resort option instead of one's first choice. "Then you've got the peace of mind that you've got the negative test," before arriving at the pier.
Testing availability is limited and by appointment only. And unlike in November, Heald warned that those who book a test and do not show up for their appointment will still be charged.
Should a guest make an appointment and then find testing available elsewhere, they will not be able to cancel and receive a refund. This decision came about because many people who made appointments in November did not show up, thus preventing others who may have wanted an appointment (but were unable to get one because it was fully booked) from scheduling a test. The current price for testing is $100 per person.
REVIEW: At Home COVID Testing, We Tried It
Camp Ocean is finally reopening.
Asked by numerous guests when the popular kids' program for those ages 2-11 would once again welcome younger guests, Heald had good news to share. "Camp Ocean is opening next week, and we are very excited," Heald shared.
"Not just the company, but specifically the youth staff. Those who've dedicated their lives to giving our children, your children, the best of times." The facility will re-open to vaccinated children on the weekend of Friday, December 3.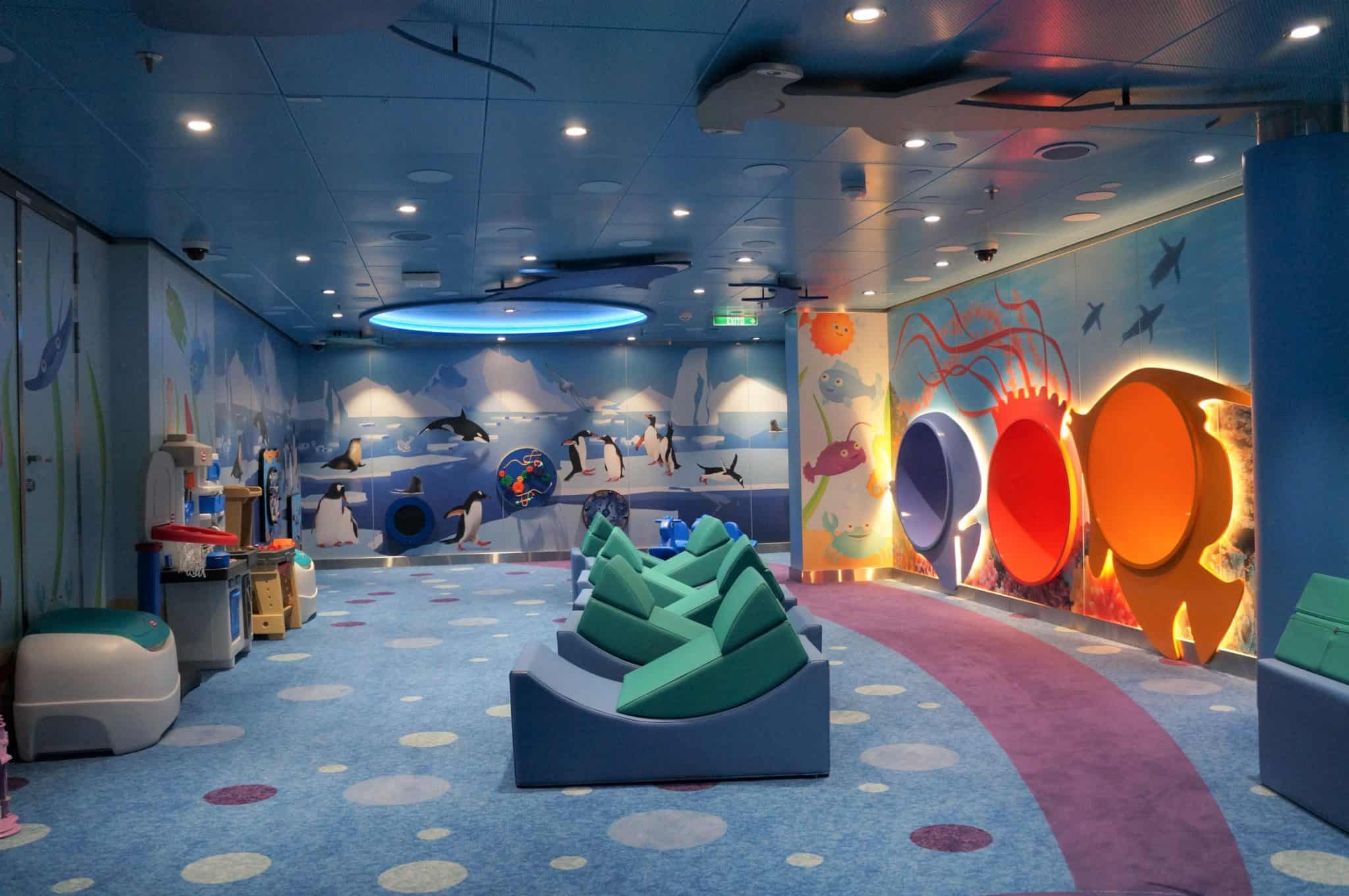 Ship-specific pins will return (hopefully) next year.
In response to a letter writer complaining that the pins given to VIFP Members who've reached a certain level are no longer specific to the ship being sailed upon, Heald explained why that was the case. "When we started to bring ships back to service," the ambassador explained, "we needed to order pins for 2021 and we were not certain what ships would be back."
Thus the decision was made not to order ship-specific pins to avoid paying money for pins they wouldn't be able to be used. "However," Heald added, "we will return to the ship-specific pins next year, and we will also work on a new Diamond and Platinum gift as well."
Why are some football games not shown?
Spend enough time on Carnival-related message boards or Facebook pages, and you'll see people asking if certain sporting events will be shown onboard the ship.
You'll also likely see people complaining when they find out their game of choice won't be shown. Well, this was another topic covered by Heald in response to just such a query.
"I just wanted to explain that we do not have the ability to broadcast the college game unless it's shown on ESPN," he explained. "The requisite cost of doing so runs into the millions of dollars [in licensing fees] for the cruise industry, and we just do not have that money at the moment, as I'm sure you understand."
NEXT: 8 Tips, Hacks, and Ways to Save Money on a Carnival Cruise