When Carnival Victory morphs into Carnival Radiance in early 2020, she'll feature a brand new complimentary restaurant created by the line's Chief Fun Officer, Shaquille O'Neal.    
The Menu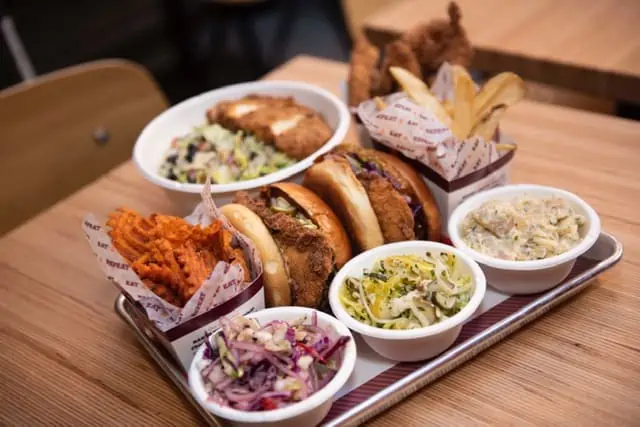 Following a $200 million makeover, Radiance will essentially be a new ship… so what better place to introduce Big Chicken? This is especially exciting as the franchise is not only new to Carnival, but new… period, with O'Neal having opened up the first branch of Big Chicken in Las Vegas only a few short weeks ago.
As you might have guessed by the name, Big Chicken will serve… chicken. The emphasis here is on fried chicken sandwiches (each given playfun names inspired by the NBA Hall Of Famer's nicknames for himself), as well as a creative take on sides that might otherwise be thought of as traditional. And, of course, fries. Because everybody knows you can't have a fried chicken sandwich without some fries! The restaurant will also serve breakfast, with the chicken-and-egg biscuits sure to become a favorite.
Service wise, Big Chicken will be similar to Guy's Burger Joint in that people will place their orders and get 'em to go.
"As Chief Fun Officer," says O'Neal, "I want to bring even more fun to every aspect of a Carnival cruise, including what guests eat. Big Chicken has been a dream of mine and, now that our land-based restaurant is open, it's only natural to bring it to sea, as well."
Like Carnival's partnership with celebrity chef Guy Fieri, this latest arrangement seems like a perfect fit. "Knowing his passion for food and fun, we're thrilled to work with Shaq to bring the first Big Chicken at sea aboard the totally transformed Carnival Radiance," said Christine Duffy, president of Carnival Cruise Line.
What Else You'll Find On Carnival Radiance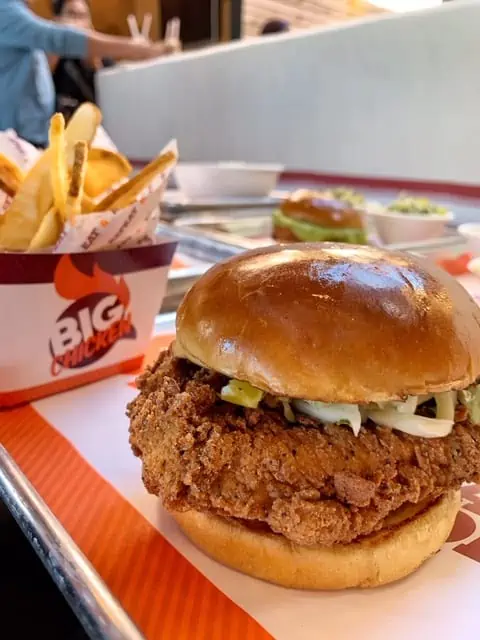 As was announced earlier this year, Carnival Victory will head to Cadiz, Spain on March 19 of next year to undergo a 38-day refurbishment and emerge on April 26th as the Carnival Radiance. (This comes almost exactly a year after Triumph undergoes its drydock in March of 2019, after which she'll begin sailing as the Carnival Sunrise). Along with the Sunshine (which originally sailed as the Carnival Destiny), the three ships will make up the "new" Sunshine class!
READ MORE: Carnival Victory Being Renamed Carnival Radiance
When Radiance makes her "debut", Big Chicken won't be the only new venue on board. Carnival's signature steakhouse, Fahrenheit 555 will be added, along with Guy's Pig & Anchor Bar-B-Que Smokehouse and Bonsai Sushi, a full-service version of Bonsai Sushi Express, which was already available to passengers. The Chef's Table will be moved to a glass-enclosed section of the forward dining room, and Italian restaurant Cucina del Capitano will join the culinary lineup. Elsewhere, Radiance will finally get a RedFrog Pub, and Piano Bar 88 will offer yet another option to the ship's nightlife scene.

No word yet on where Radiance will be homeported or what itineraries she'll offer, but those details are expected to be revealed shortly.