JavaBlue Café is Carnival Cruise Line's standard onboard coffee shop, offering things like coffees, frappes, teas, milkshakes, cupcakes, and donuts. Here are the drinks and desserts you'll find at Carnival's JavaBlue Café. Keep in mind that offerings may vary slightly by ship.
Drinks
If you have the CHEERS! drink package, every coffee, tea, and milkshake is included in the package. In the display cooler, everything except the protein drinks, the large bottles of water, and Naked Juices are included.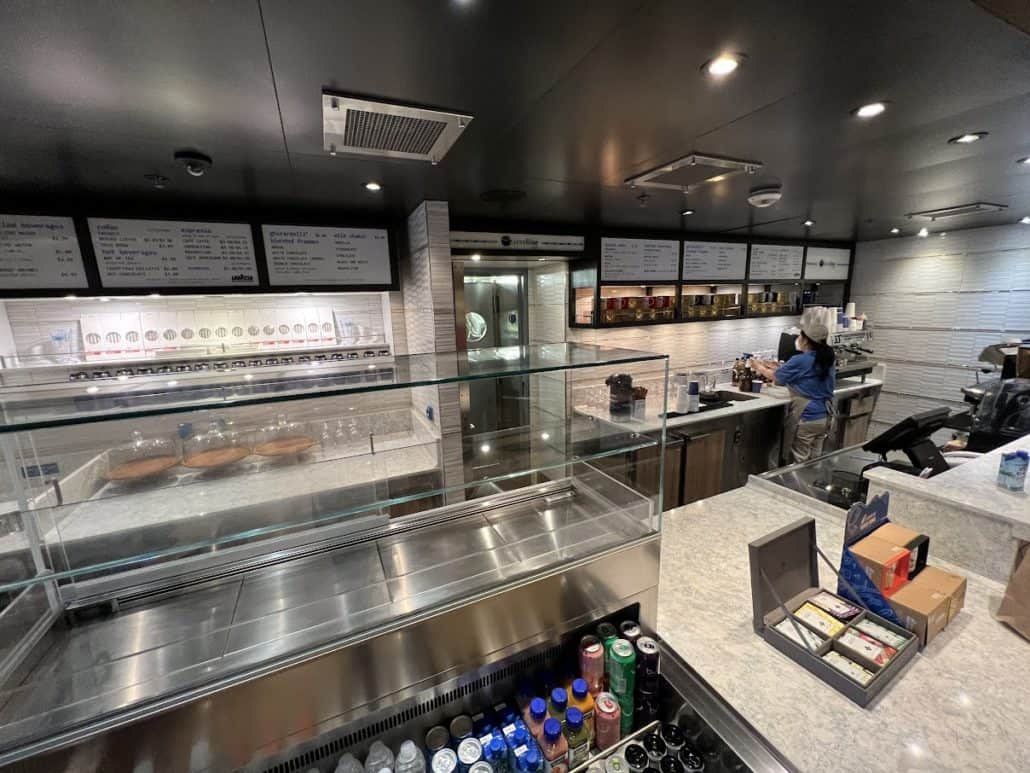 Coffee
Freshly Brewed Coffee: $2.25 for a tall, $2.50 for a grande
Cold Brew: $3.95 for a grande
Espresso
Available hot or iced. The first price is for a tall, the second is for a grande.
Café Latte: $3.50 / $4.25
Cappuccino: $3.50 / $4.25
Mochaccino: $3.50 / $4.25
Café Americano: $3.00 / $3.50
One shot of espresso is available for $2.50 and a double is $3.00.
Ghirardelli Blended Frappes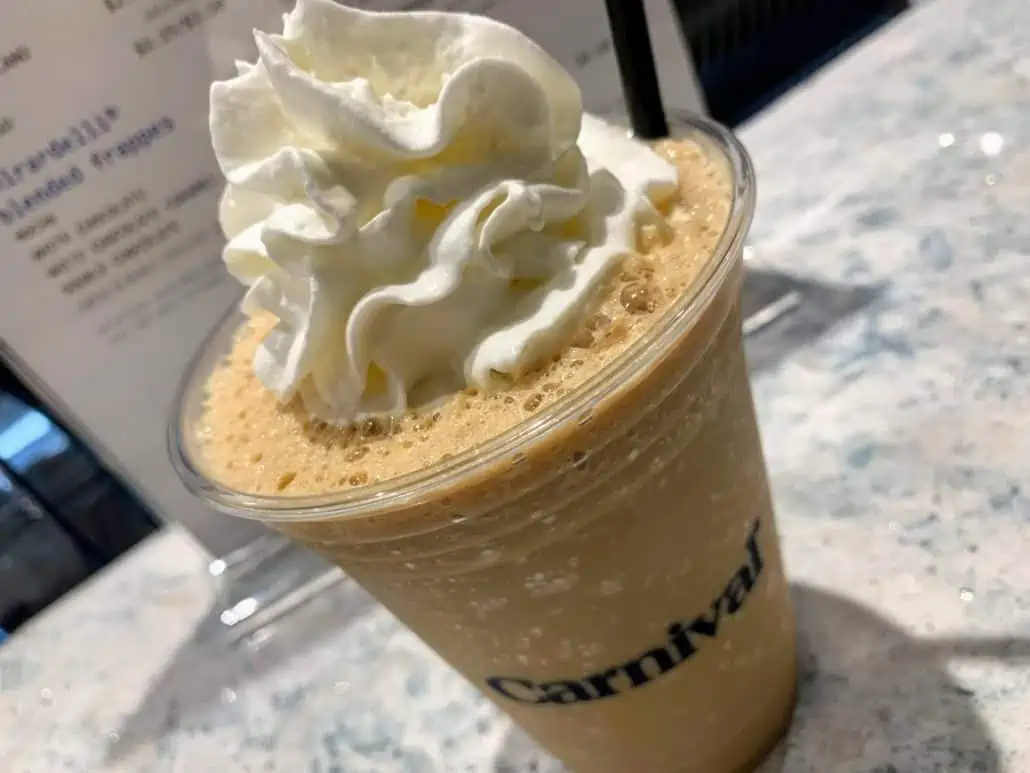 Mocha: $5.50
White Chocolate: $5.50
White Chocolate Caramel: $5.50
Double Chocolate: $5.50
White and double chocolate are both available without coffee. Selections are available with skim or soy milk.
Hot Beverages
Art of Tea (assorted flavors): $2.50
Tazo Chai Tea Latte: $4.00
Hot Chocolate: $3.00
Spiked Coffee
All spiked coffees are $7.50 each
Caribbean — coffee infused with Tia Maria and Appleton Rum, with a sprinkle of nutmeg
Mexican — cappuccino with a touch of Kahlua
Irish — coffee blended with Irish Cream and a splash of Jameson Irish Whiskey
Chocolate-Lovers — chocolate cappuccino with Soli Vanil vodka and a hint of chocolate liqueur
Milkshakes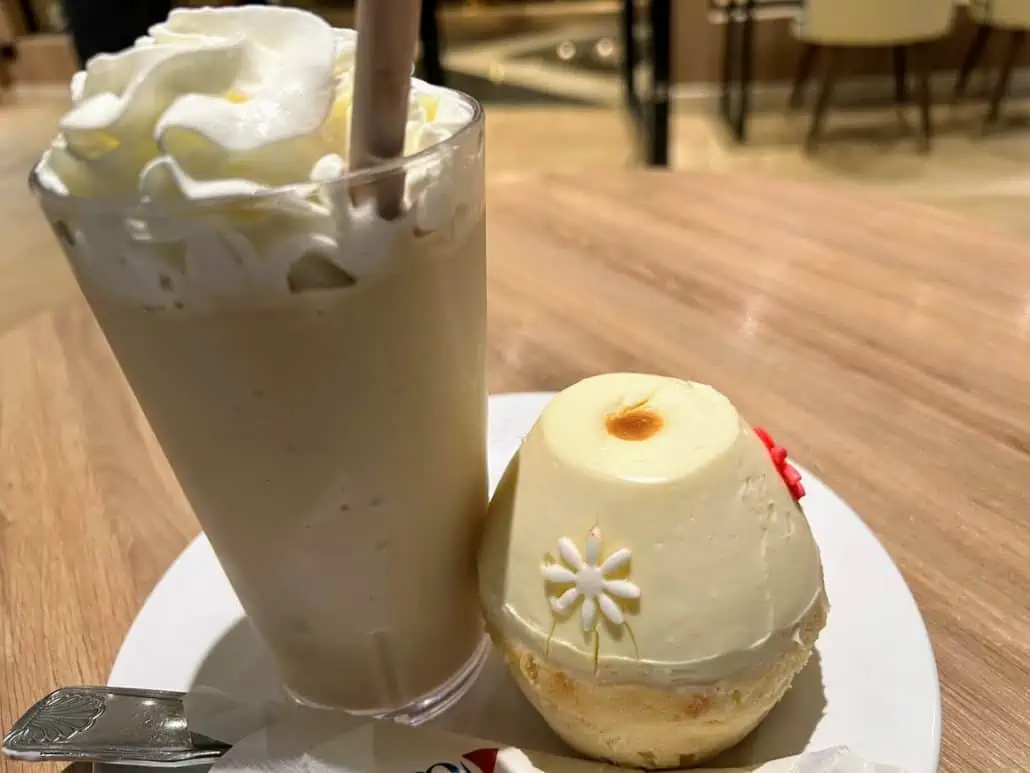 Milkshakes are $5.50 each. Choices are vanilla, strawberry, black & white, chocolate, and neapolitan.
Other Beverages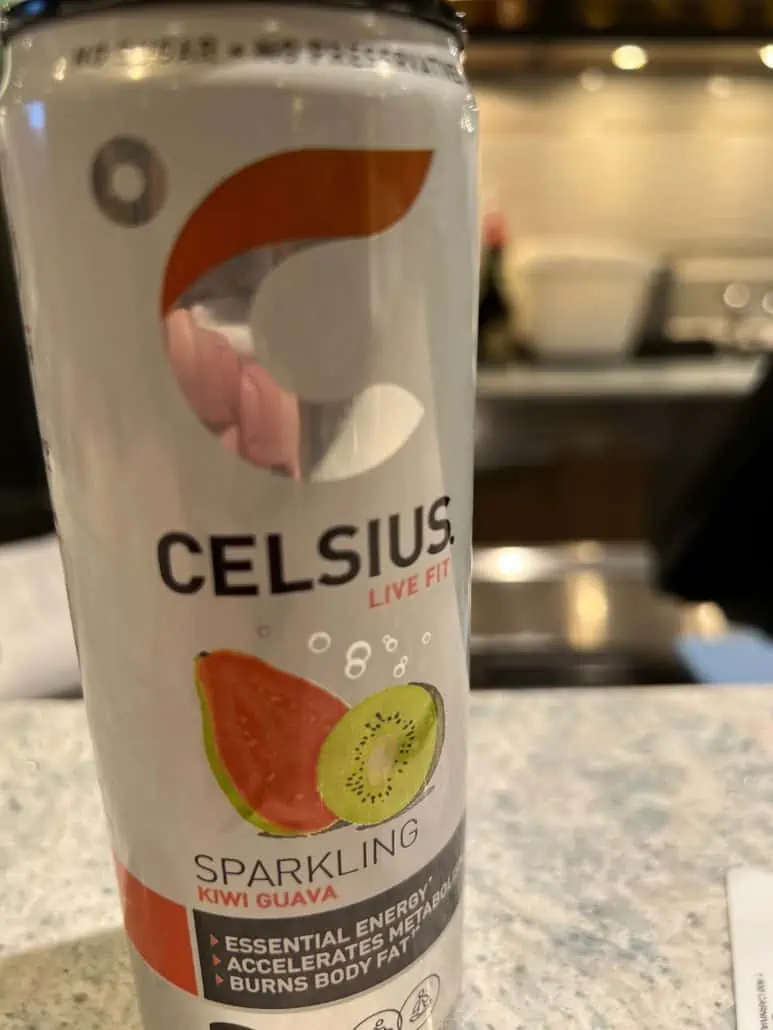 Sparkling Water: $2.95
Bottled Water (.5 liter): $1.50
Bottled Water (1.5 liters): $3.95
Energy Drinks: $4.95
Additional bottled beverages like Naked juices, Muscle Milk, and Gatorade are also available.
Free Coffee and Milkshake Program
If you're a coffee or milkshake fan, you'll love the JavaBlue punch card program where after purchasing six drinks, you get one free. It could be anything from a coffee to a milkshake. Items excludes are JavaBlue Drop and bottled beverages.
Desserts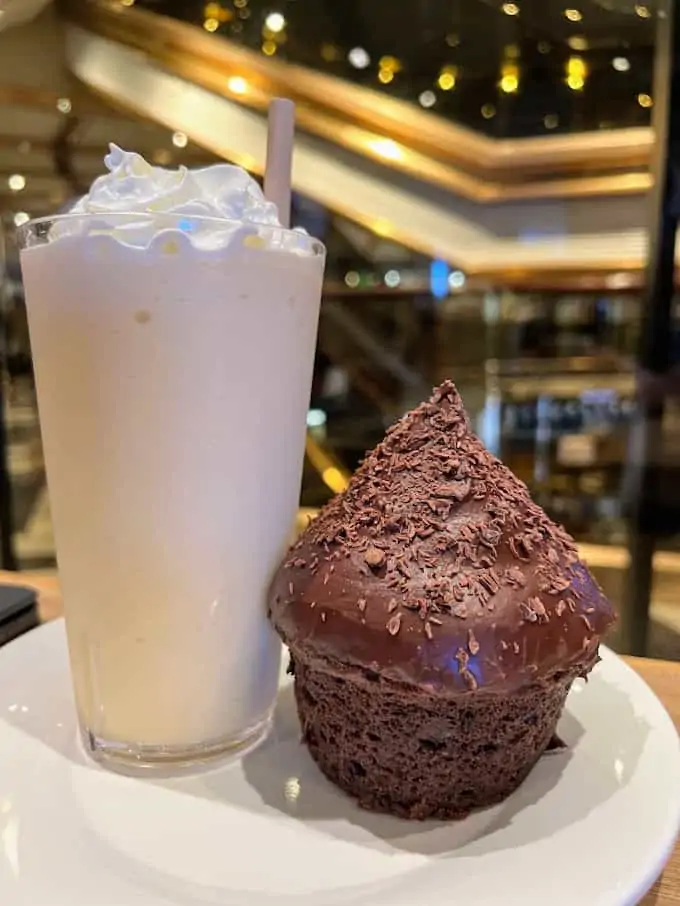 Desserts at JavaBlue Café are $3 each.
Donuts
Torched Meringue: Madagascar vanilla, slow-cooked Italian meringue
Guava Cream Cheese: brioche donut, condensed guava & cream center, feuilletine
Strawberry: natural strawberry preserve, brûlée custard
Bacon Caramel: hickory smoked bacon, maple glazed, sea salt caramel
Dark Chocolate: nutty butter, cocoa glaze, ginger cookie crumble
Vanilla: coconut flan custard, crackling metallic caramel
Cupcakes
Double Chocolate
Lemon Meringue
S'Mores Honey Graham
Citrus Cheesecake
Dulce de Leche
Elderflower Vanilla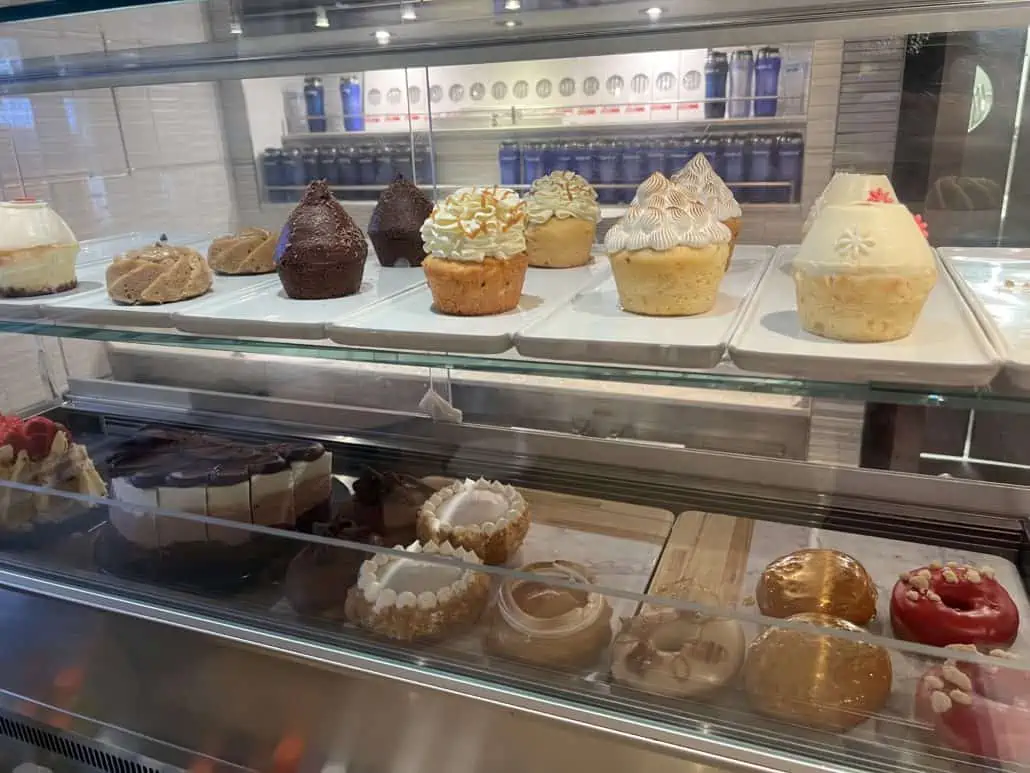 Cookies
Intense Chocolate Chip
Dark Raisin Oatmeal
White Chocolate Macadamia
Bundt Cake
Bitter Coffee
Pecans, Pralines
All-Time Selection
Strawberry Cheesecake: stacked and layered
Chocolate Cake: layer cake classic
Dipped Strawberries: tux'd, dusted, drizzled
The menu selections at the JavaBlue Café may vary per cruise ship.
READ NEXT: