The first cruise ship in the Americas powered by environmentally-friendly liquefied natural gas (LNG) refueled for the first time at Port Canaveral.
Carnival Cruise Line's newest ship, Mardi Gras, arrived to her new homeport of Port Canaveral on Friday, marking her grand debut in the United States. Now, the vessel has refueled there for the first time, marking another exciting milestone for the North American cruise industry.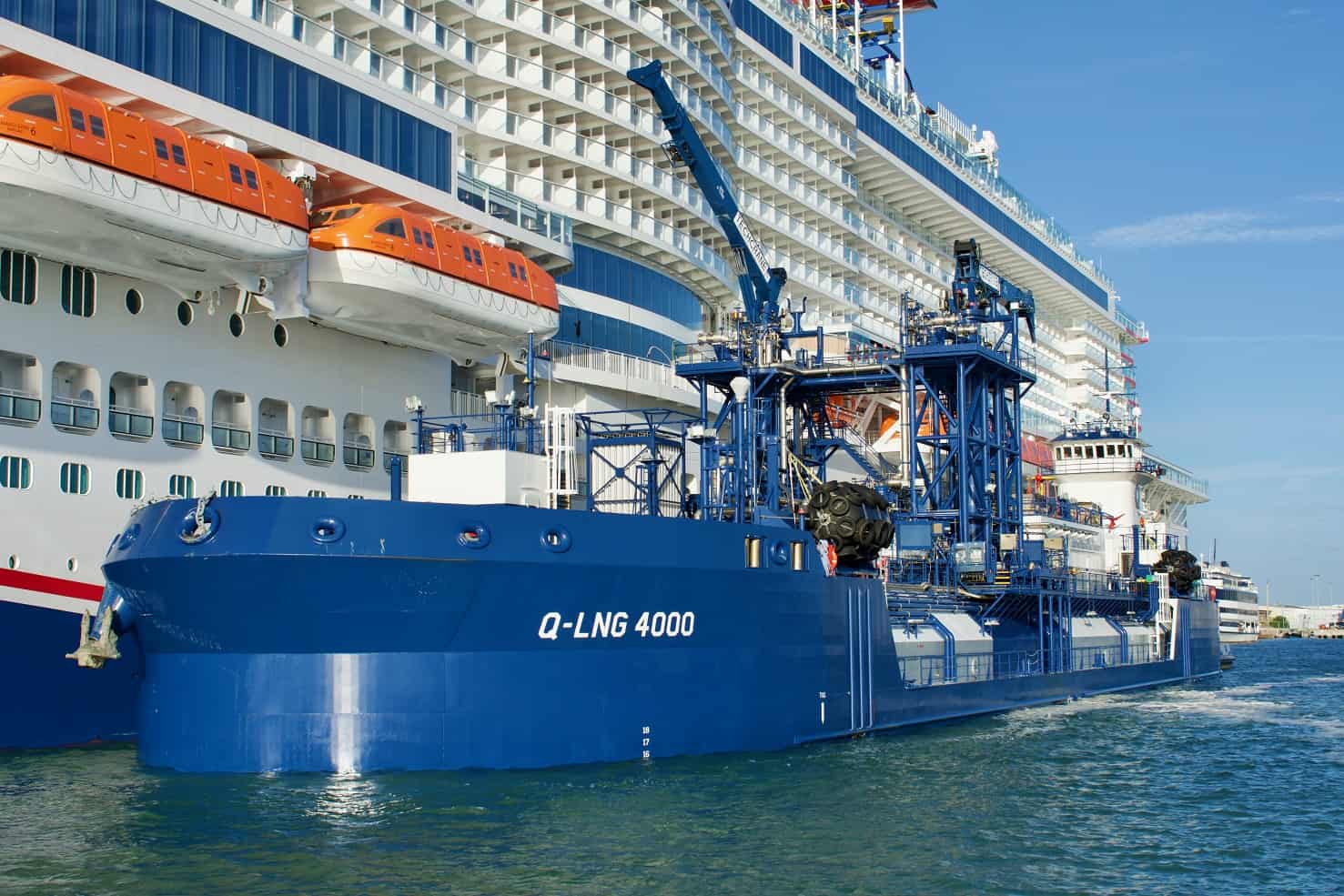 In its liquefied state, LNG is odorless, colorless, and more eco-friendly and competitively priced compared to other fuels. It significantly reduces emissions with cleaner exhaust, and maintains its "liquefied" nature by being refrigerated at -259 degrees Fahrenheit.
Mardi Gras' refueling process took nearly eight hours via a new fueling barge, called the Q-LNG 4000, that delivered enough LNG to power the vessel's four engines for approximately 14 days.
The barge was constructed with LNG fuel supplier Shell Trading Company and Q-LNG Transport. It loads liquefied natural gas from a fuel distribution facility in Georgia, then travels south to Port Canaveral to refuel Mardi Gras and other LNG-powered ships that will port there in the future.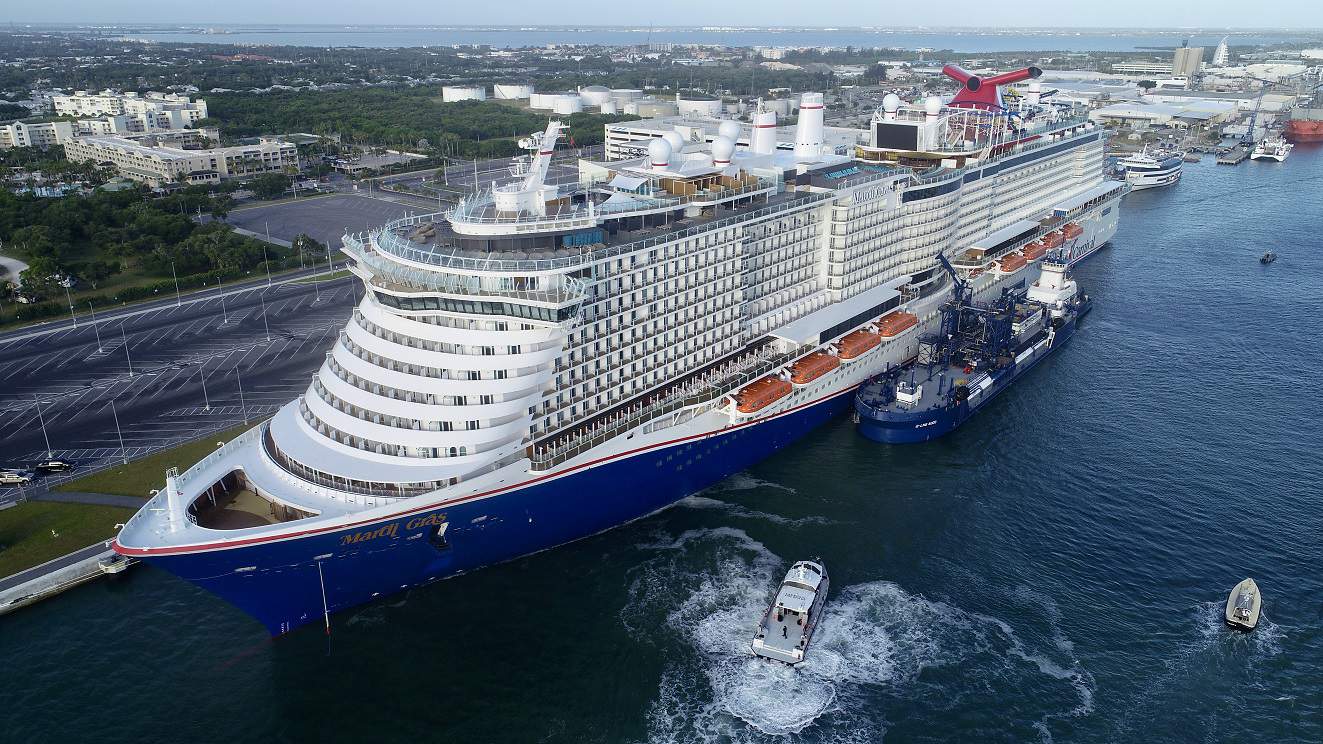 "Today was another milestone in what promises to be many 'firsts' for Mardi Gras. Many thanks to our partners at Shell and Port Canaveral for their role in bringing LNG to the Americas," said Christine Duffy, president of Carnival Cruise Line.
Liquefied natural gas not only powers Mardi Gras' propulsion systems, but it's also used for all shipboard systems including the elevators, lighting, galley equipment, computers, and the brand-new BOLT roller coaster.
LNG is part of Carnival's sustainability and environmental efforts that also include advanced wastewater treatment systems, advanced air quality systems, shore power connection capabilities, and waste management, recycling, and energy conservation programs.
READ NEXT: PHOTOS: Welcoming Carnival's Mardi Gras to Port Canaveral