Carnival Cruise Line's new ship Mardi Gras officially arrived to her new home in Port Canaveral, Florida on Friday.
The vessel arrived to the United States to much celebration, with thousands of fans and members of the media at and around the port to catch a glimpse of Carnival's largest ship to date. The cruise line held an event early Friday morning for the momentous occasion, and allowed us to tour the brand-new Cruise Terminal 3 that has been designed with Mardi Gras in mind.
Here are some photos from Friday morning.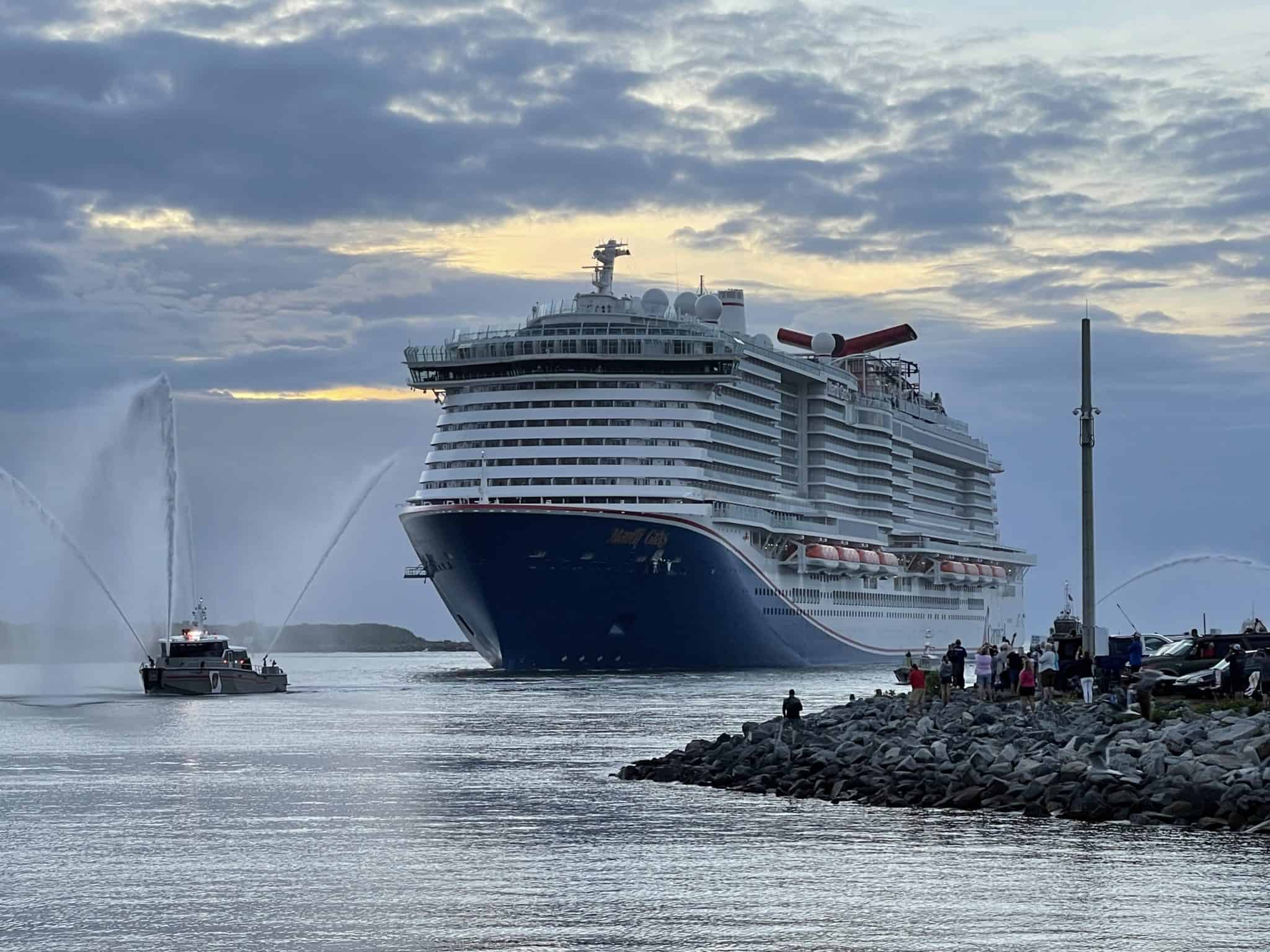 The first glimpse of Mardi Gras in person, and she's a beauty!
Every cruise ship's grand arrival into its homeport for the first time deserves a celebration complete with a water cannon salute.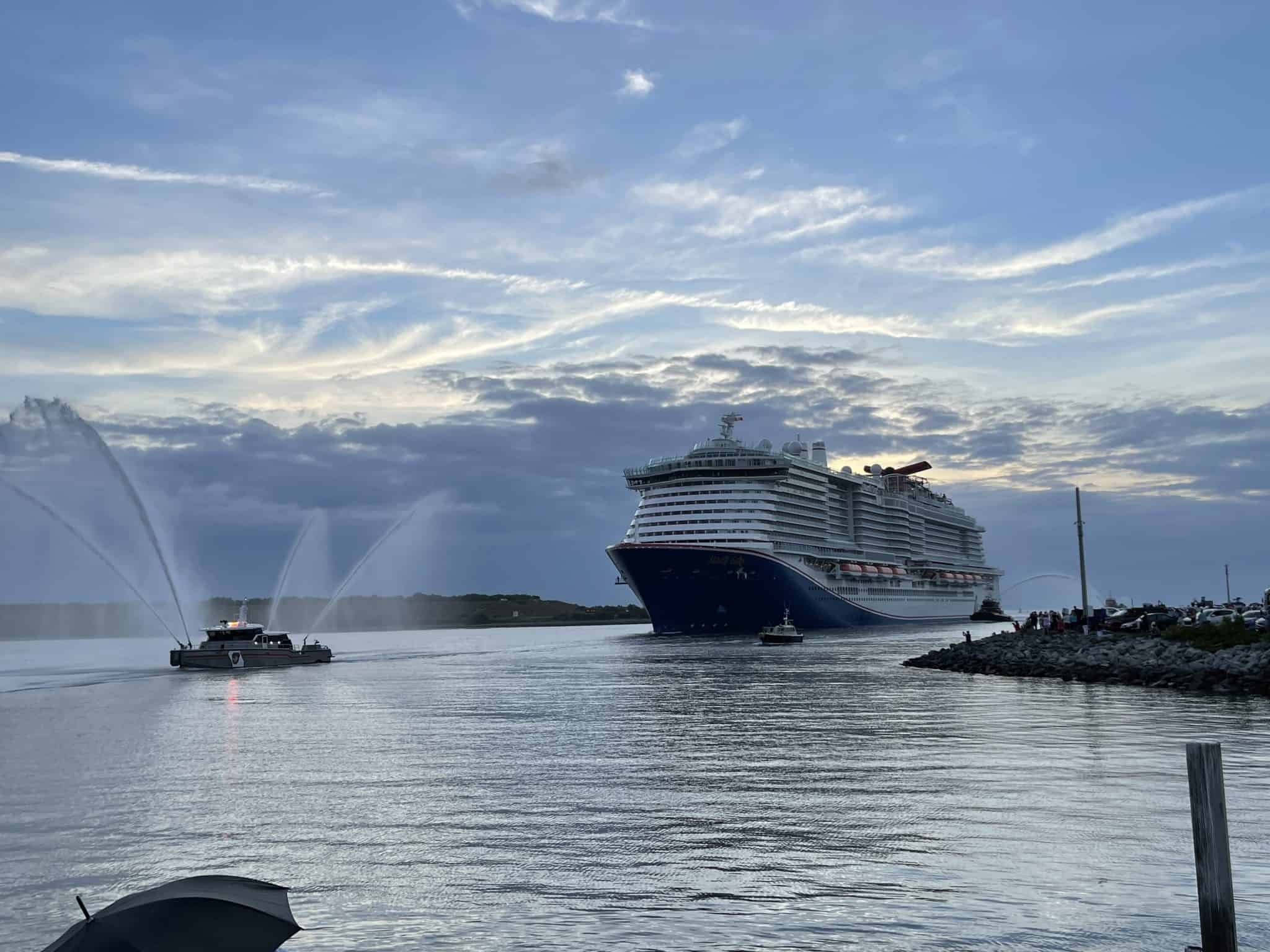 Carnival Cruise Line President Christine Duffy was all smiles as she participated in the welcome event.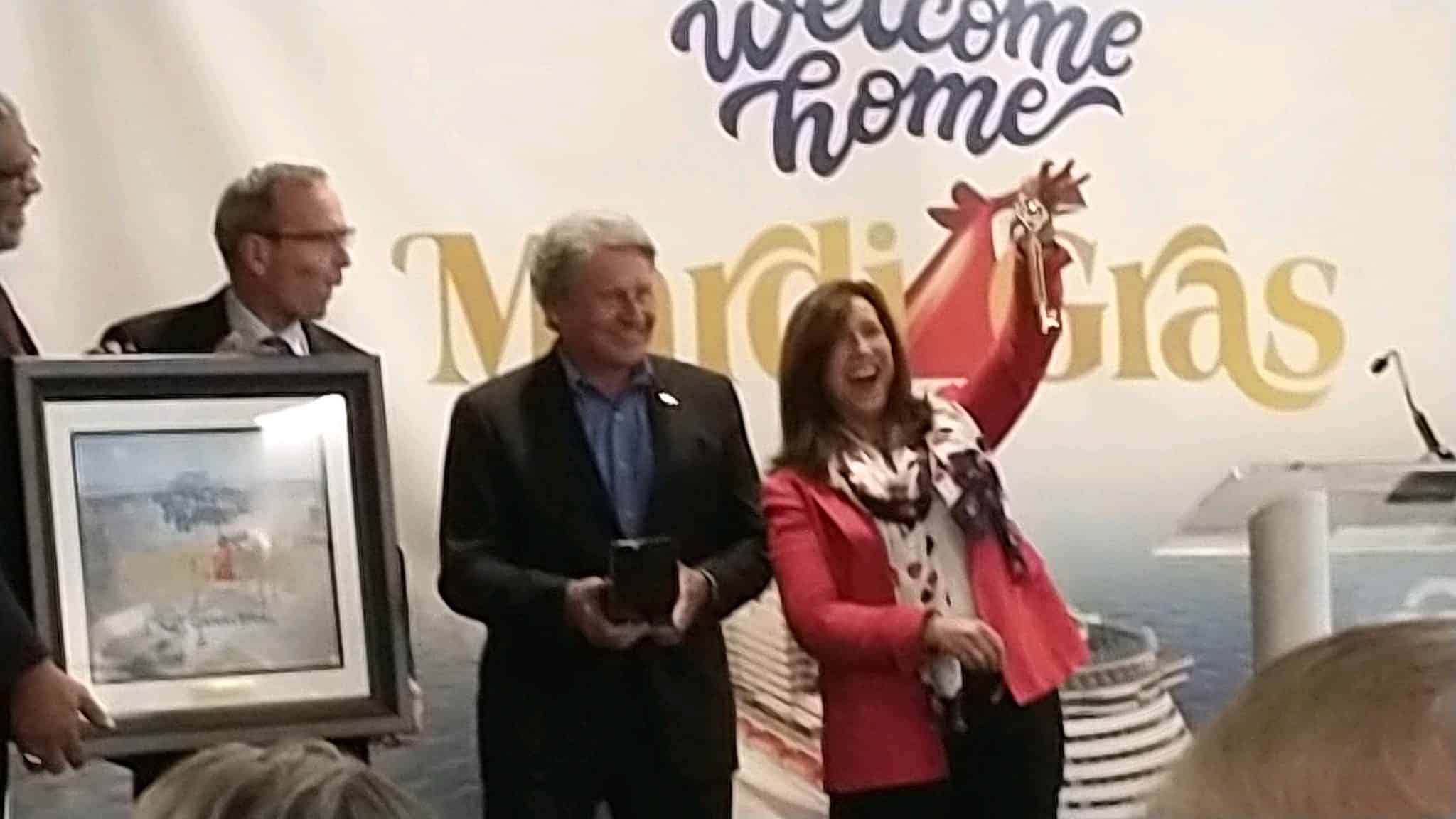 And Mardi Gras' cruise director, Mike Pack, was on hand to help celebrate as well.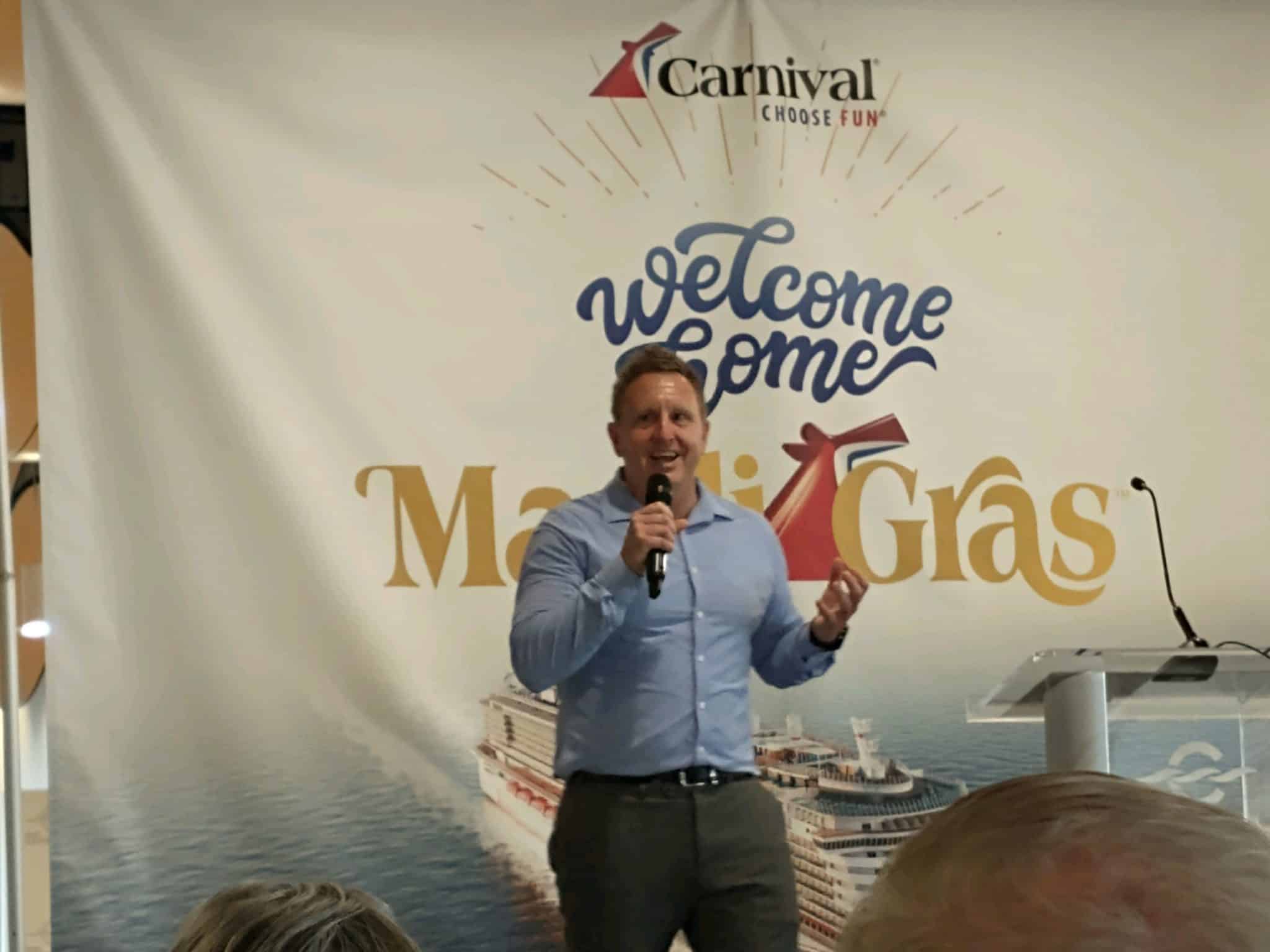 Mardi Gras features a host of new features and concepts for Carnival, including the first rollercoaster at sea, BOLT; Big Chicken counter service restaurant by Shaq; Rudi's Seagrill specialty restaurant by master chef Rudi Sodamin; a two-story RedFrog Tiki Bar; and an exclusive-access sundeck called Loft 19.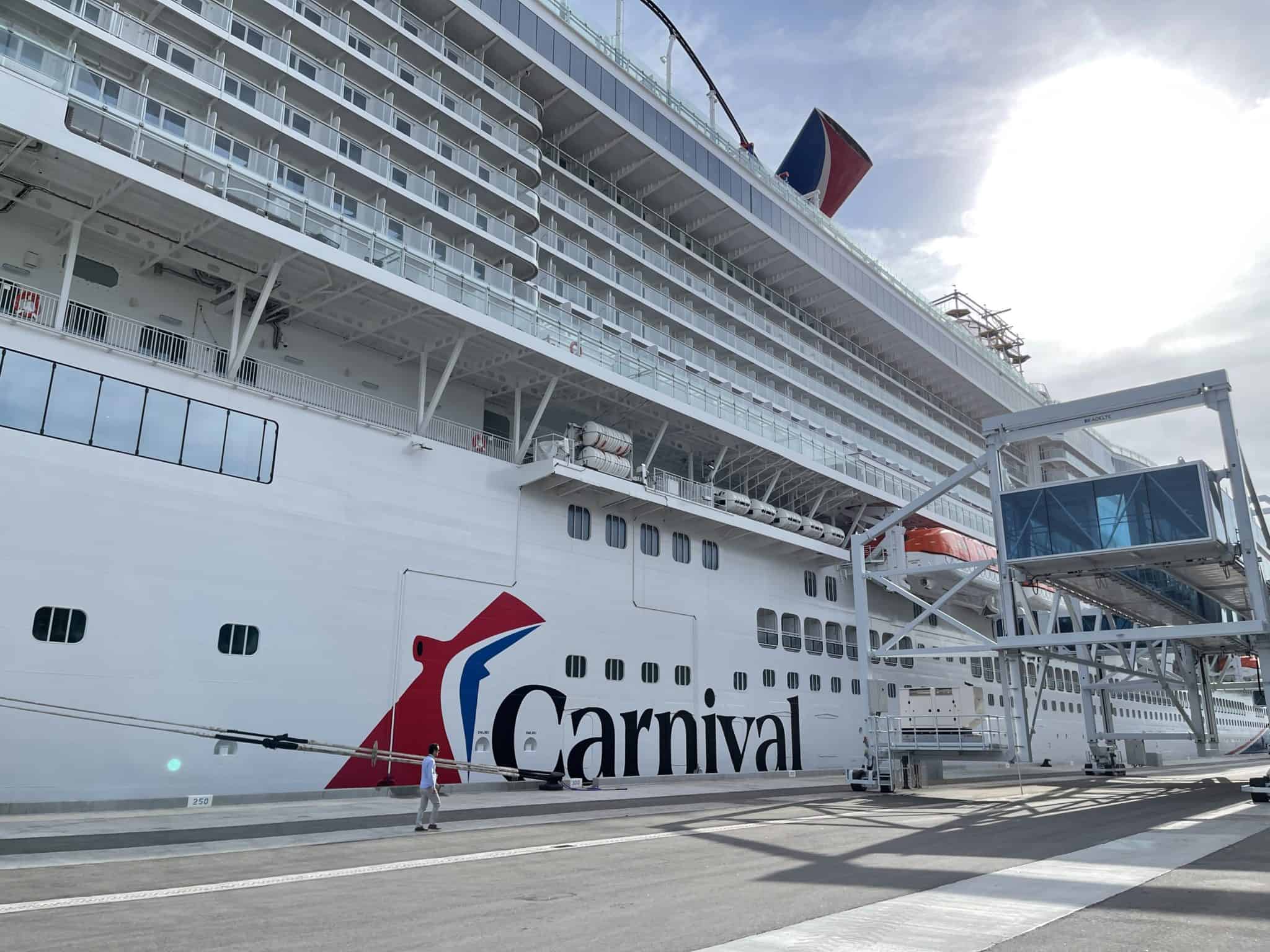 There's no doubt about it, Mardi Gras is a grand ship!
Below is a glimpse of the BOLT roller coaster, the first roller coaster on a cruise ship ever.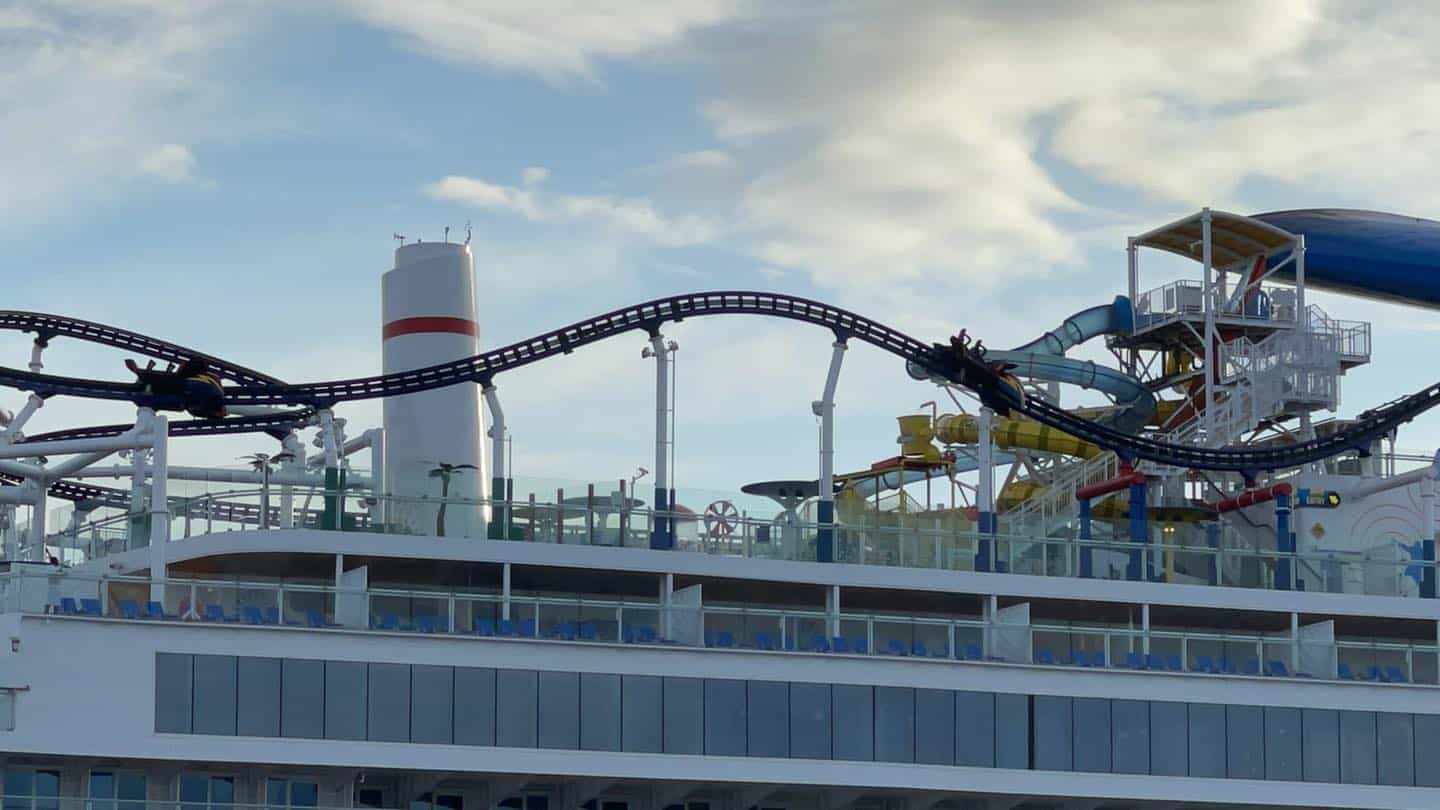 Mardi Gras is the first new Carnival Cruise Line ship in decades to not have Carnival at the front of its name. And it's the second ship in the line's history to bear the Mardi Gras name, as the line's very first vessel was also called Mardi Gras.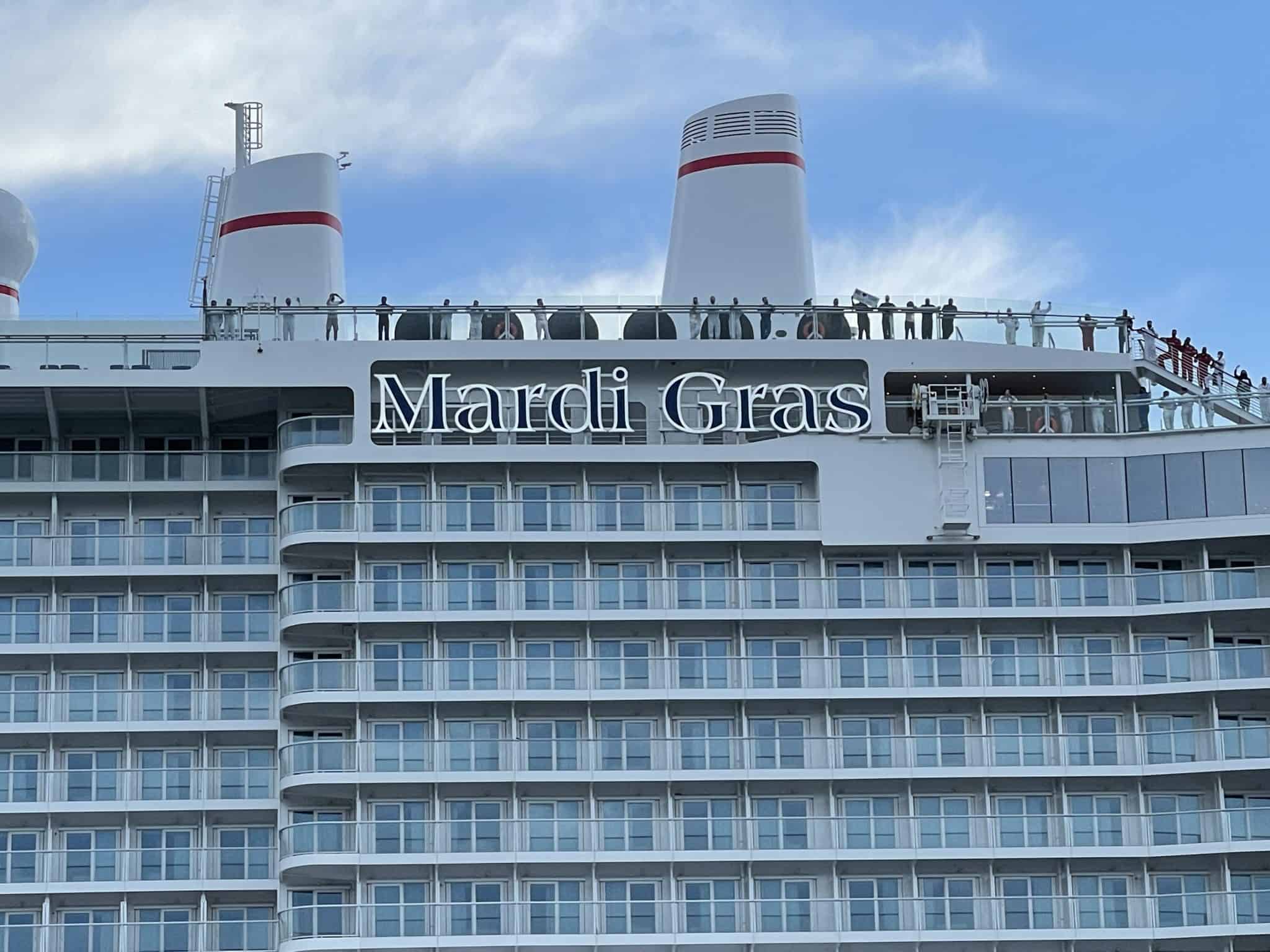 READ MORE: Despite Texas Vaccine Law, Carnival Cruise Line Set to Sail Out of Galveston
Here's a peek at the ship's aft — this shot also gives you a good perspective on just how wide Mardi Gras is.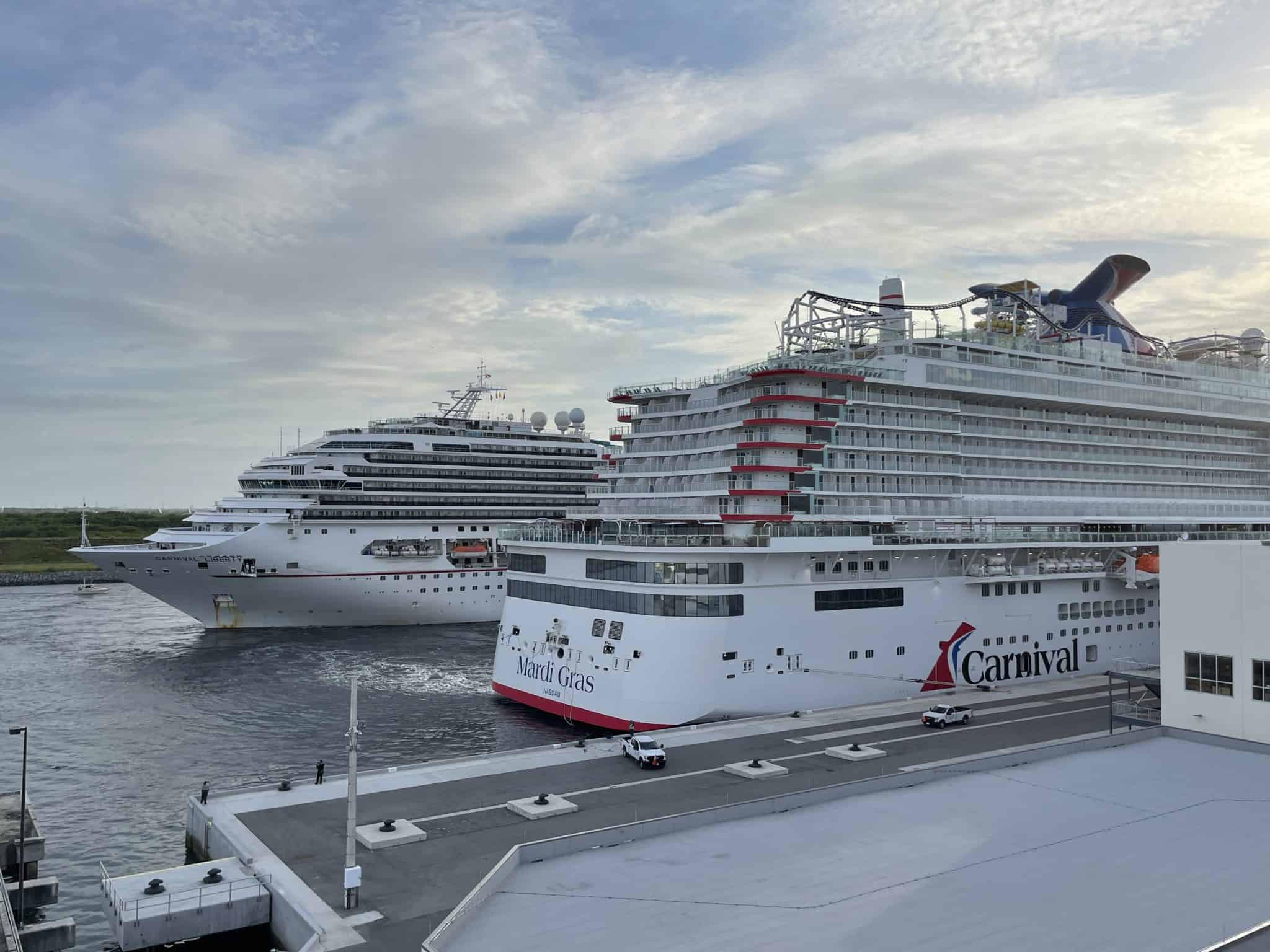 As mentioned before, we were able to tour Cruise Terminal 3, which was recently completed in time for Mardi Gras' U.S. arrival.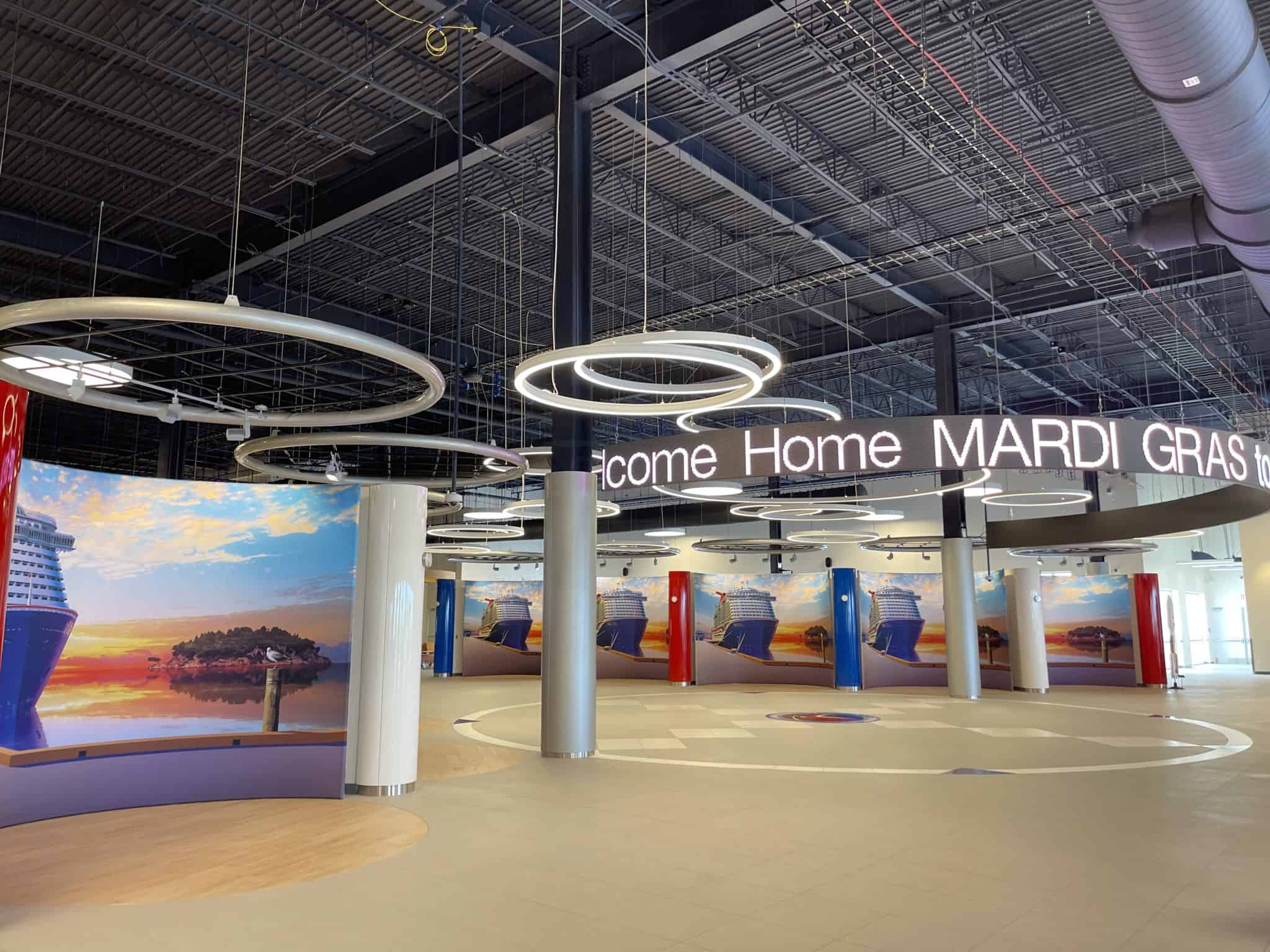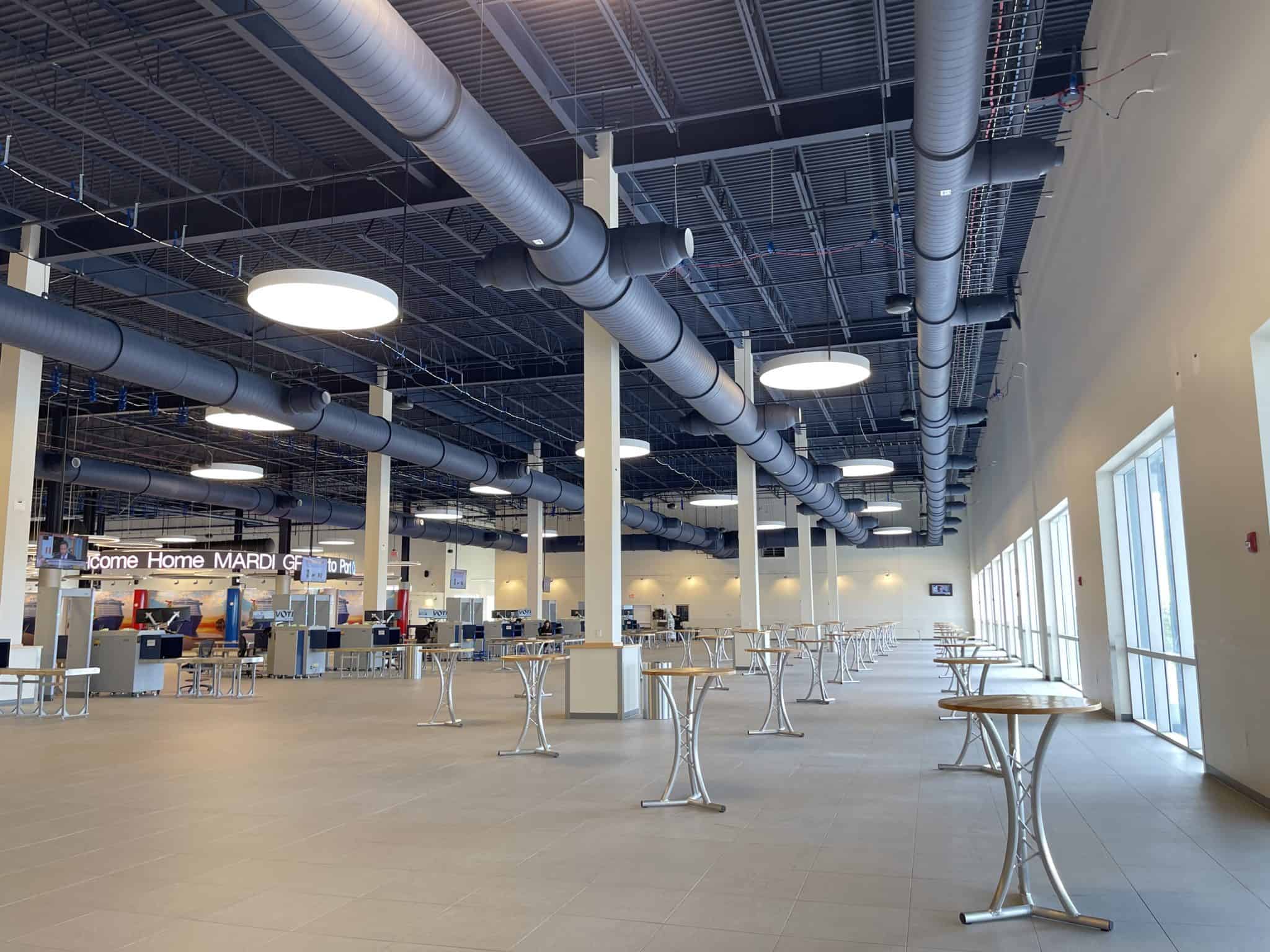 We didn't think we could be more excited to sail Mardi Gras before, but the anticipation has just about doubled and we cannot wait to step foot aboard what we expect is Carnival's best cruise ship yet.
READ NEXT: Carnival Names Four Cruise Directors For U.S. Restart