Everything old was literally new again as Carnival Cruise Line welcomed Carnival Radiance — formerly the Carnival Victory — to the fleet Sunday evening with a special naming ceremony in Long Beach, California.
The festivities featured a face very familiar to cruisers… and his mom, who just happens to be the ship's new Godmother.
What $200 Million Will Buy
It was a family affair as Carnival's CFO (Chief Fun Officer) Shaquille O'Neal was joined on the ship by none other than his mom, Dr. Lucille O'Neal. But she wasn't simply there to check out the second shipboard branch of her son's Big Chicken.
Instead, she was there to help preside over the naming ceremony as Radiance's godmother.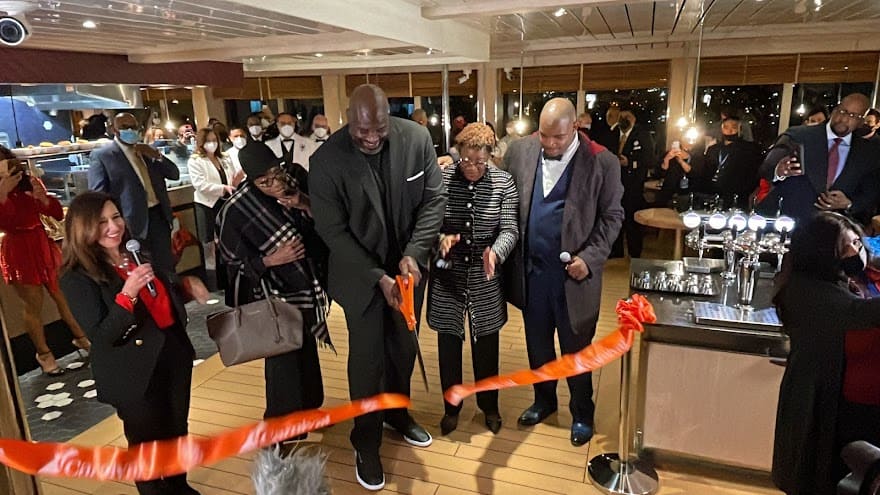 Radiance, which will set sail on her four-night inaugural voyage on Monday morning, officially became the third Carnival Cruise Line ship to sail from the West Coast, joining sisters Carnival Panorama and Miracle.
The Longest Dry Dock
Christine Duffy, president of the line, said that Carnival was "beyond excited to finally welcome her to the west coast and to our fleet."
And it was easy to see why the exec said "finally": The ship last sailed (as Carnival Victory) back in March of 2020 before heading into the transformational dry dock. Unfortunately, thanks to the industry-wide shutdown and shipyard closures, a waiting game began.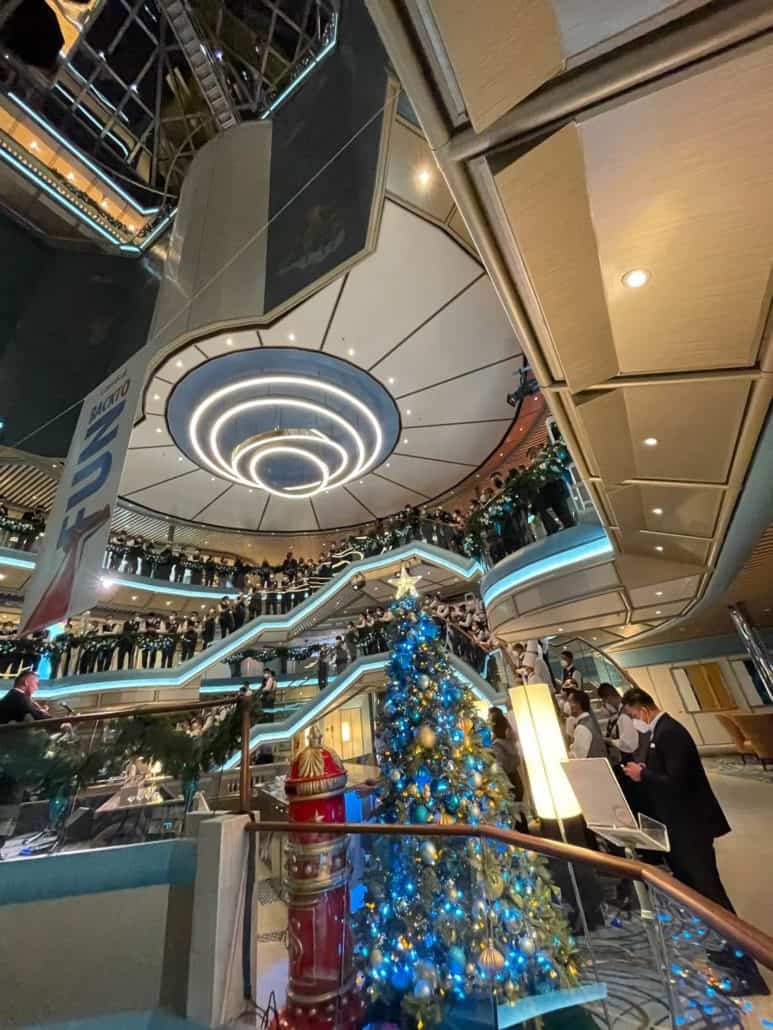 By mid-summer of 2020, rumors were circulating that Carnival had decided to ditch the idea of transforming Victory and instead sell the ship, as they had several other older vessels in order to help remain solvent during the crisis.
Ultimately, this would turn into the longest dry-dock in Carnival Cruise Line history: The proposed 29-day process turning into one spanning 19 months.
Eventually, some of the line's most popular venues were added, including Guy's Pig & Anchor Smokehouse, the Heroes Tribute Bar, and the RedFrog Pub. And of course, perhaps the most immediately obvious change: Radiance became the latest Carnival ship to receive the line's striking new livery.
More: Details on the Carnival Celebration
"Having Shaq's mom, Lucille, an accomplished speaker who donates her time and talent to a wide range of charitable organizations as the ship's Godmother has made [this event] even more special, said Duffy.
To help further Lucille's good works, Duffy presented her with a $25,000 donation to the OdessaChambliss Quality of Life Fund, which honors the lifetime work of Shaq's grandmother, who worked as a nurse.
The fund's mission? To help support students pursuing a career in nursing and education.
All In the Family
When everyone's favorite part of a naming ceremony — the pouring of champagne over the ship's bell — began, both O'Neals took center stage. Then came the emotional finale, during which the City of Refuge Sanctuary Choir of Gardena, California, performed a stirring gospel rendition of "We Are Family" while attendees waved glow sticks.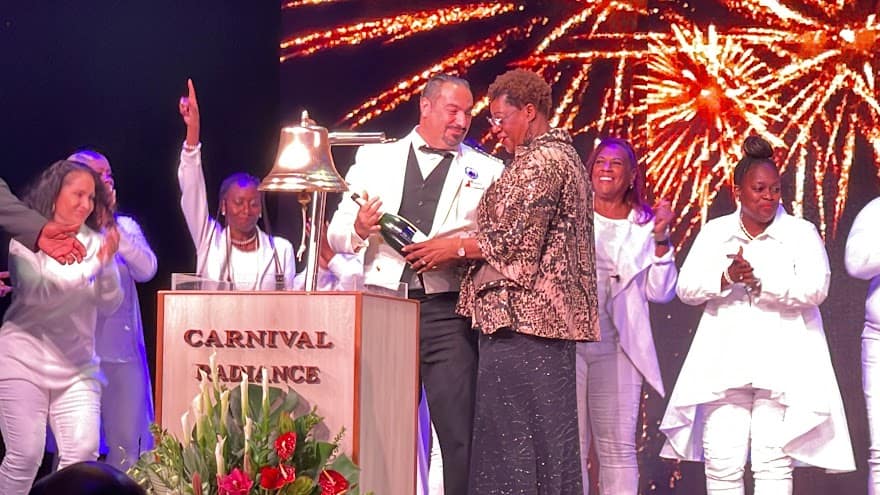 "What a special evening it was to celebrate the debut of Carnival Radiance with my son by my side," raved Lucille. "It has been such a pleasure to be included in these exciting festivities, so I can only imagine how incredible it will be for guests to sail aboard this spectacular ship. They're going to love it!"