Carnival Cruise Line has announced that as of August 7, all cruise passengers — regardless of vaccination status — will be required to wear masks in most indoor areas while on board. In addition, beginning August 14, all guests — again, regardless of vaccination status — will be required to show proof of a negative PCR or antigen test taken within three days of boarding.
"This Is What We Have to Do"
In making the announcement on his Facebook page, Brand Ambassador John Heald admitted to realizing this was "something that possibly is going to be a little displeasing." But, he added, "We have to keep cruising going and this is what we have to do."
Explaining that the decision was "in line with other major corporations such as Disney, McDonalds and Las Vegas," Heald said "we have to be careful and we have to get this right, and we will continue to make whatever changes we need to in order for the fun to continue."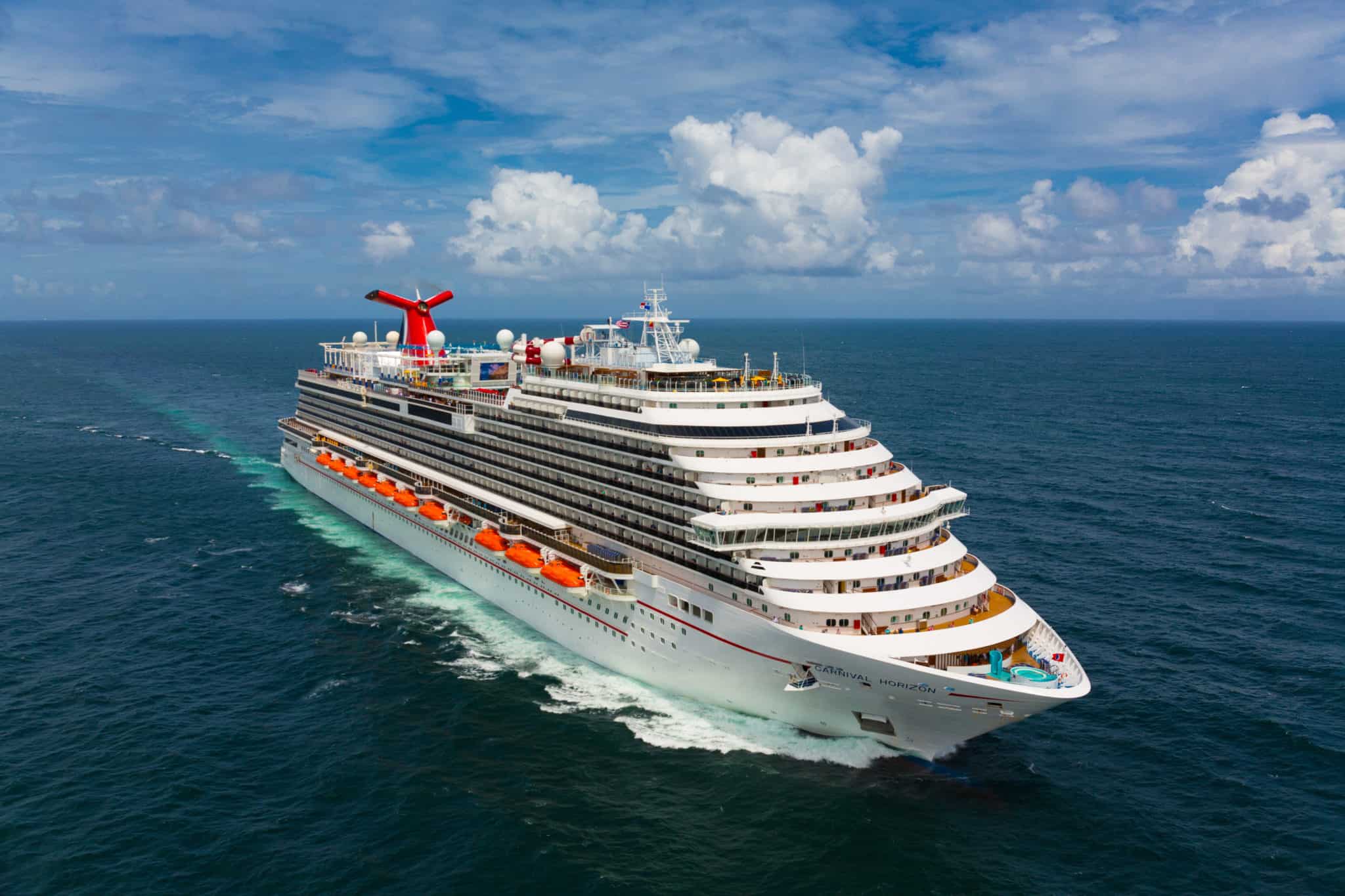 It is in that spirit, he said, that the decision had been made. Thus, as of August 7, all ships in the Carnival fleet will require that guests who are two years old and above wear masks in designated areas. Those will include elevators, casinos, shops, and other indoor public spaces.
Masks will not be required in outdoor spaces or when eating and drinking. "Basically, any area where lots of people are gathered… we are going to require you to wear a face mask," he confirmed, again reiterating that this policy would be for all guests, "not just those who are unvaccinated."
Beginning on August 14, Heald said all guests will need "a negative antigen test taken within three days of your cruise and you will need to show proof of this."
In closing, he hoped that guests would understand and reminded everyone that "It is not forever."
Heald said that a letter would be going out to all guests with cruises booked in the coming months explaining in greater detail the policy and the areas of the ship in which masks will be required.
READ NEXT: U.S. Virgin Islands Bans Cruise Ships Unless All Eligible Guests Are Vaccinated