Forget sweatshirts and mugs, because Carnival Cruise Line has just introduced the must-have souvenir — using 3D printing technology — that has to be seen to be believed.
Take Home Your Own Mini-Me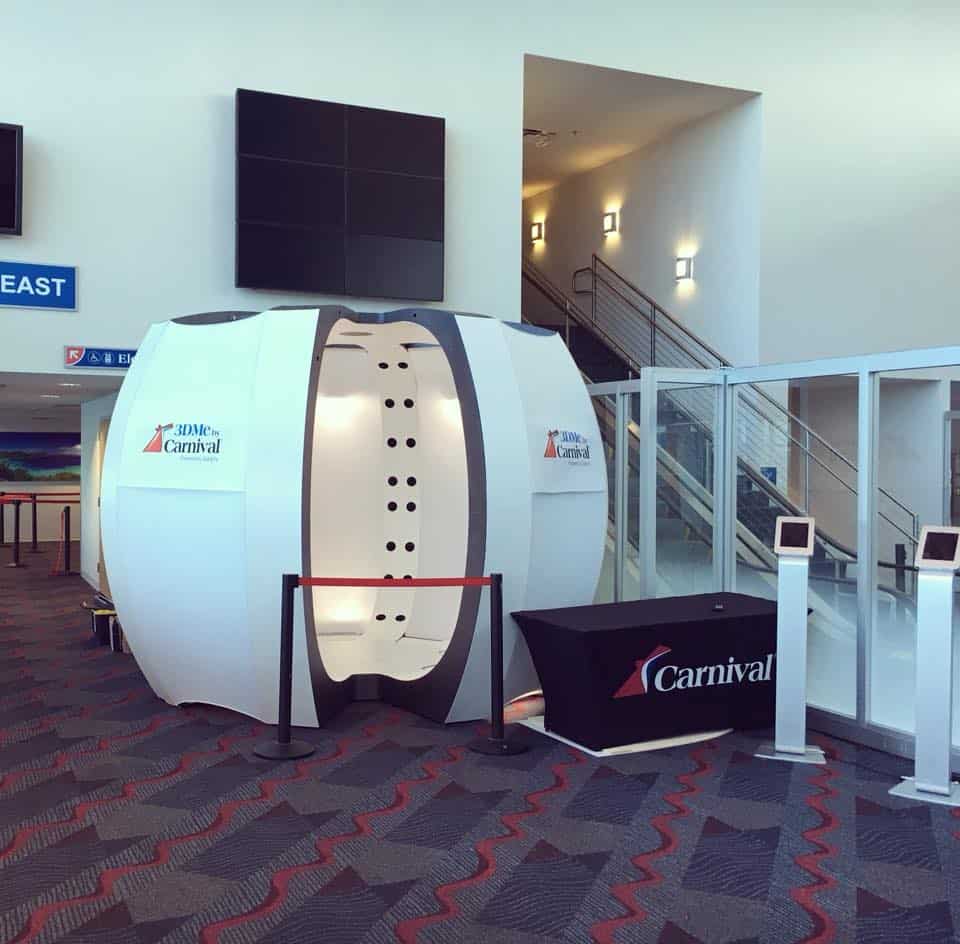 Thanks to their partnership with a 3-D printing company called Solidiphy, Carnival is offering travelers the opportunity to take home a miniaturized version of themselves. Travelers looking to kill a little time before embarking on their vacation can step into a large booth which uses some pretty cool technology to take a picture of them from every imaginable angle. Those images are then turned into incredibly lifelike statues — on Carnival-branded bases — which make for not only great souvenirs but conversation starters, as well.
Worried that you might break your replica while traveling? You don't actually walk away from the booth with the statue, as they take a bit of time to make. Instead, you can either order right then and there (more on pricing in a moment), or — via an E-mail the company sends out — place your order after arriving home.
What Will It Cost?

The price will vary depending on how many people you want transformed into miniatures. A single person runs from $85.99 to $149.99, with the final price depending on what size figurine you want.
For two people (made as one, connected figurine) the price runs from $171.99 to $299.99.
What if you have a family of four? A rep for Solidiphy suggests doing each individually — making it easier to reposition them at home — although you could do two sets of two.
The company also offers other products, including "mini-heads" and the always popular Bobble Head option.
Best of all, you can step in and have your photo taken without any actual obligation to buy. Although seeing other people's final products on display will really, really leave you wanting your own.
Right now, Port Miami is the only Carnival Cruise Line port of offer 3D photo printing during embarkation.
You can browse the prices and sizes here.