Carnival Cruise Line recently renovated the Pediatric Ward Learning Centre of St. Ann's Bay Regional Hospital in St. Ann, Jamaica.
A group of 20 Carnival Horizon crew members spent the day cleaning up, painting, and making repairs in the Learning Centre. They also read to kids being treated in the pediatric ward.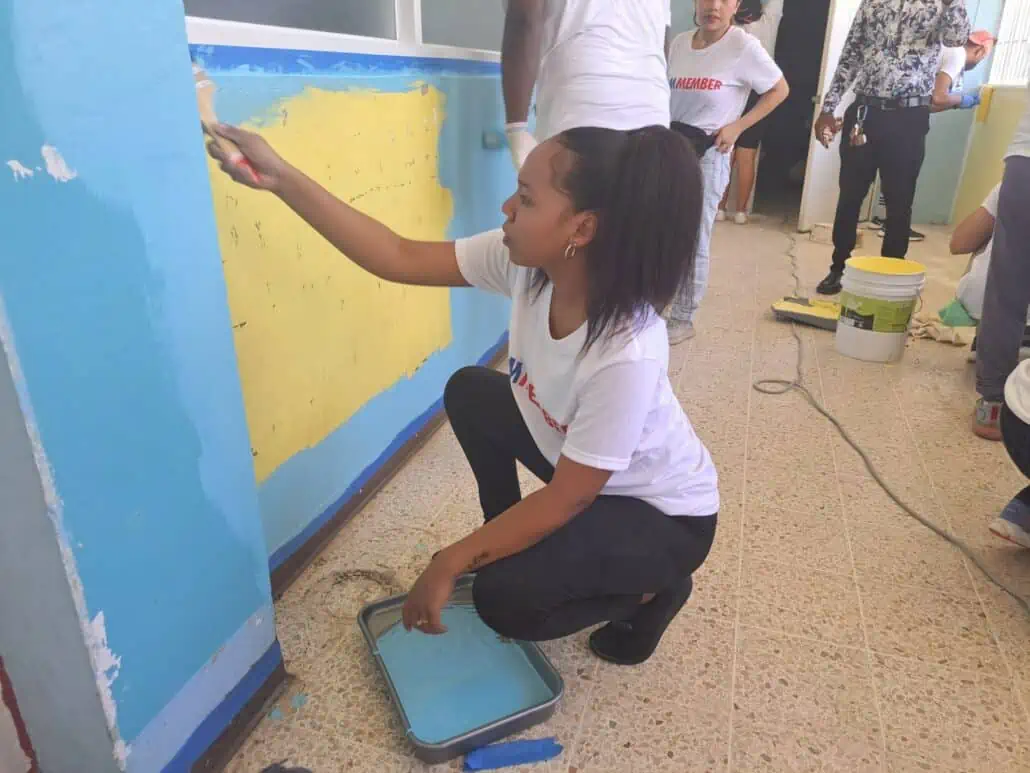 "We are proud to have been bringing visitors to Jamaica for more than 50 years, and care deeply about the health and well-being of the community," said Christine Duffy, president of Carnival Cruise Line. "It was our pleasure to make enhancements to St. Ann's Learning Centre and we hope it will make a lasting difference for all the children treated there."
Built in 1929, St. Ann's Bay Regional Hospital serves a population of around 360,000 in Portland, St. Mary, and St. Ann. The Learning Centre offers kids staying in the pediatric ward the opportunity to read and participate in other educational activities, providing a distraction from their treatment and continuing their learning while they're away from school.
"We are so grateful for Carnival's participation in our Labour Day Volunteer Project," said Dennis Morgan, CEO of St. Ann's Bay Regional Hospital. "Carnival's improvements will ensure that we can continue to provide critical educational and psychological support for our young patients while they recover at a newly-renovated Learning Centre."
To further its involvement in the Learning Centre volunteer project, Carnival partnered with American Friends of Jamaica, the cruise line's foundation partner for charitable initiatives in Jamaica. Longtime nature adventure tour operator Chukka Caribbean Adventures also assisted, donating supplies and providing on-the-ground support for the project.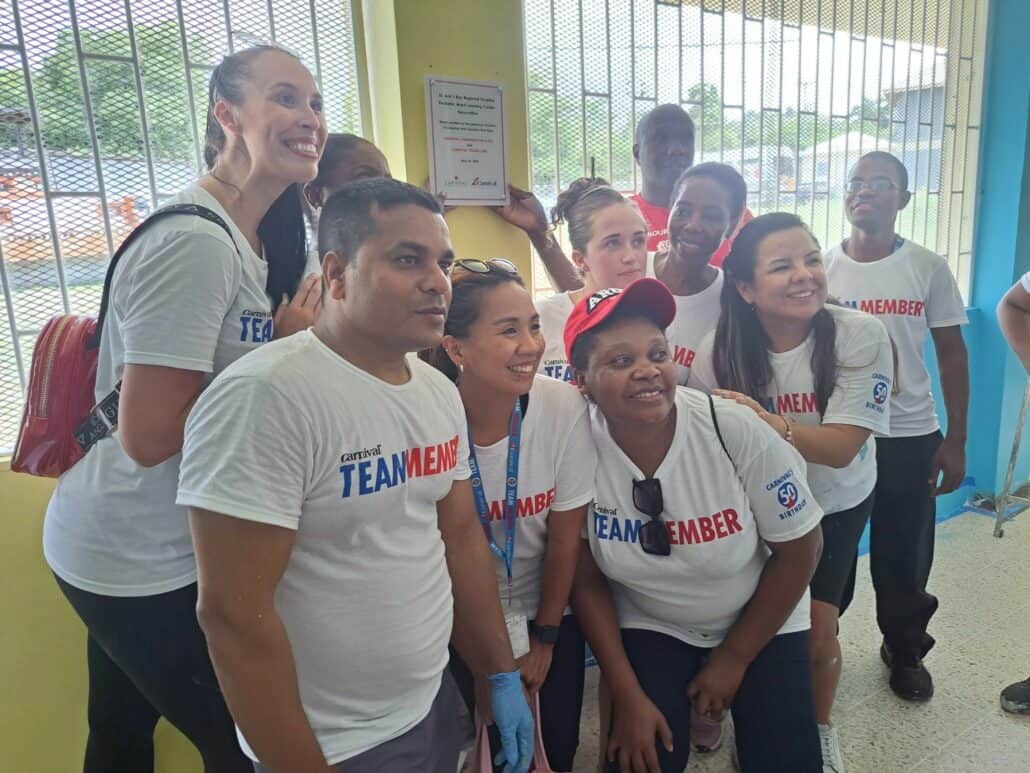 "It was our pleasure to partner with Carnival Cruise Line and American Friends of Jamaica to give back to the communities that we work within," said Marc Melville, CEO of Chukka Adventures. "We thoroughly enjoyed working with the team at St. Ann's Bay Regional Hospital on their pediatric ward. The children are our future, and any initiative that contributes to the enhancement of their quality of life is undoubtedly worth it."
Carnival Cruise Line visits three ports in Jamaica: Falmouth, Montego Bay, and Ocho Rios. The line will make about 100 calls to Jamaica and bring over 300,000 guests to the island this year.
READ NEXT: Two Cruise Lines Adjust The Deposit Requirement For Suites