While we've all heard horror stories arising out of Hurricane Irma's destruction, the Carnival Elation and her crew wound up heroes thanks to an unusual twist of fate. In fact, a potential tragedy was avoided thanks to the Carnival Cruise Line vessel being in the right place at the right time.
A Carnival Cruise Ship Goes On A Rescue Mission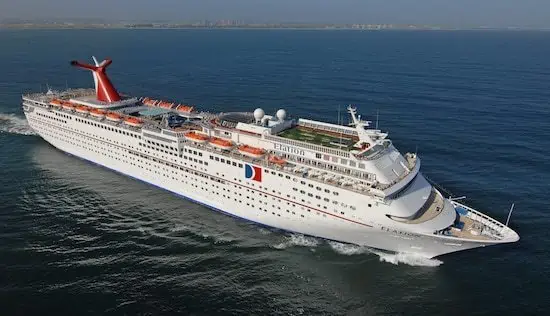 When Hurricane Irma hit, the Carnival Elation was in the middle of a scheduled dry dock in Freeport, the main city on the island of Grand Bahama. In order to safely navigate the storm, the ship had to be floated out of dry dock until it was safe for her to return. When finally the weather had subsided to the point that Elation could return to dry dock on Sunday, September 10, she picked up on a distress signal.
It turned out that a United States citizen had been forced to abandon his vessel during the storm. His ship sank, leaving him stranded in a lifeboat. Despite strong winds, heavy swells and almost total darkness, the Elation responded to the distress call. The stranded sailor was brought safely on board and immediately provided with food, water and medical attention.
All's Well That Ends Well
Unlike so many stories which have come out in the days following Hurricane Irma's deadly assault on islands in the Caribbean and, later, most of the Florida coastline, this one has a happy ending. According to a Carnival Cruise Lines rep, the rescued part was brought safely back to Freeport. Since then, the Carnival CareTeam has been in contact with the man's family and is working to help facilitate his return to the United States.
"We would like to extend our deepest appreciation to the captain and crew of the Carnival Elation for their exemplary and life-saving actions."