Carnival Fantasy failed their most recent health inspection, receiving a score of 77 out of 100. But what does that really mean, and what happens next?
Why The Ship Failed Its Inspection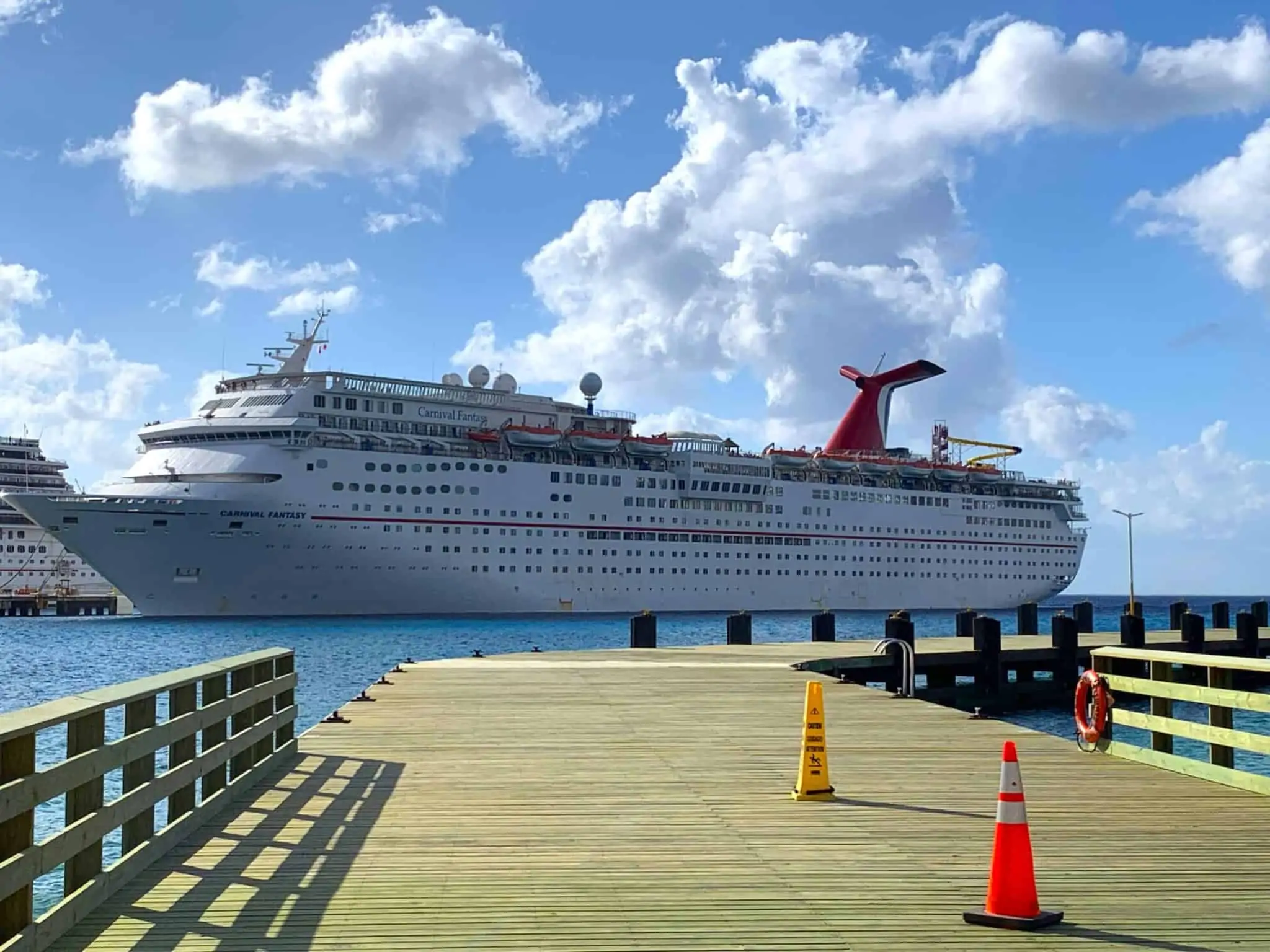 The Vessel Sanitation Program is run by the Center for Disease Control, and it involves periodic, unscheduled inspections of every cruise ship which carries 13 or more passengers and sails foreign itineraries with visits to ports in the United States.
Inspectors board ships twice a year and, over the course of between 8 and 10 hours, check out every aspect of the ship.
Beginning with a score of 100, they deduct points for any violations they find, with a score of 85 or lower considered a failing grade.
So what problems arose during the inspection to knock the Carnival Fantasy down to a failing score of 77 points?
Some of Carnival Fantasy Violations: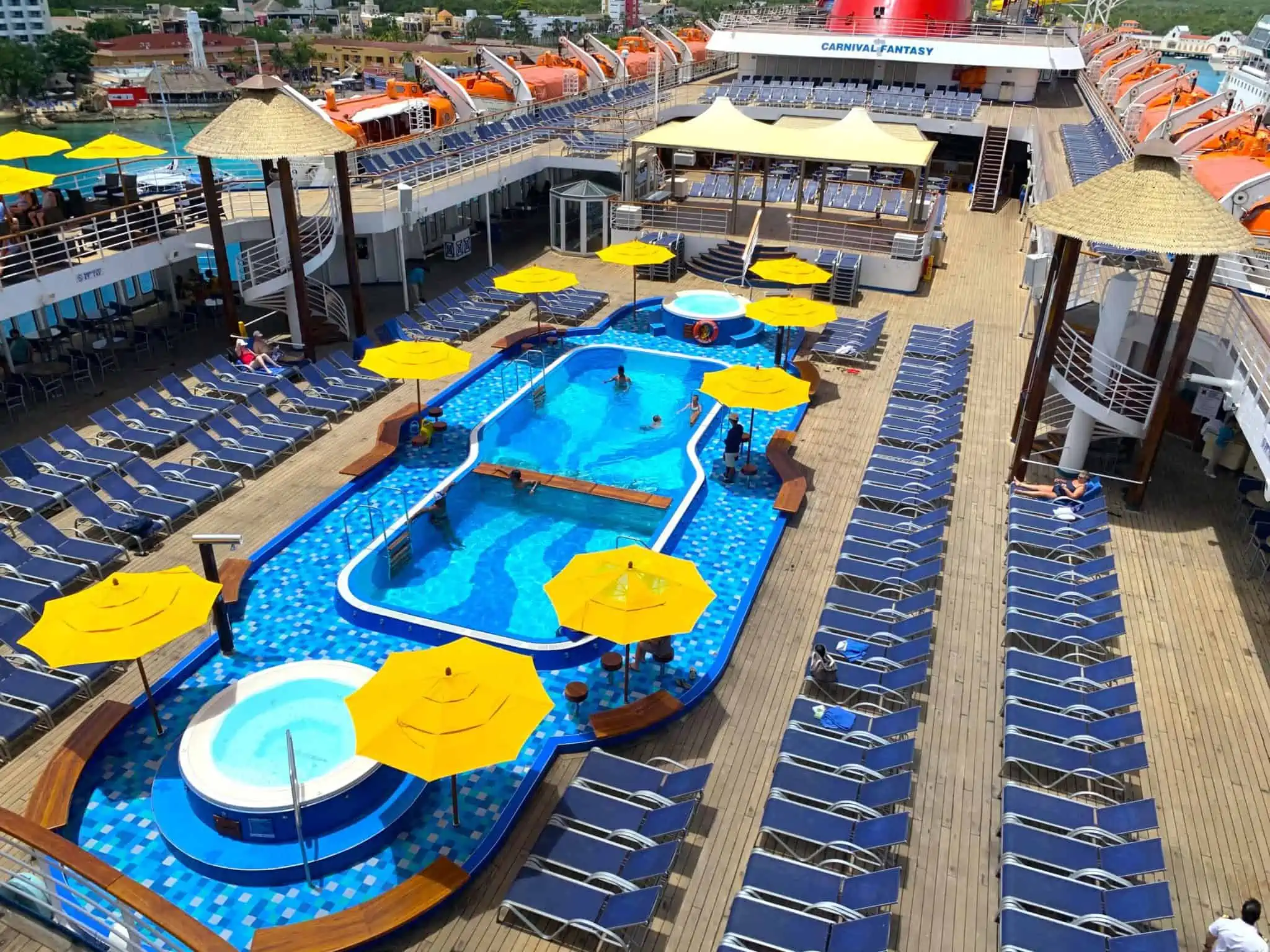 "A number of deficiencies… related to food equipment and facilities, protection of food and clean items, handling of waste and soiled items, food employee knowledge and food employee managerial control."
"During breakfast service, three large bowls of bagels and sliced bread were out for self-service with flies on the food. There were not less than 15 small flies on the bagels and bread."
"On the clean storage racks, at least six bowls and cups were slightly-to-heavily soiled with food debris. The sign above the rack stated that it was the clean utensil area."
"A staff member was separating clean from soiled cutlery from trays. The soiled cutlery was taken out of the tray and put with the soiled. The cutlery that were not soiled were deemed clean and stored separately. The staff member took the cutlery that was not heavily soiled and wiped it with a cloth and deemed it clean."
The report cited several incidences of water leaking from bulkheads onto covered containers of various foods.
READ MORE: The Truth About Cruise Ship Health Inspections 
Other infractions included a "visible film on top of the water" at the main pool area, as well as "excessive visible debris floating in the water" and improper signage warning that children were not allowed in the Serenity hot tubs. While that would seem an odd violation, given that Serenity is an adults-only area, the signage is required at every hot tub.
Also, the report noted the presence of minors in the area and a crew member saying that while they were "not allowed in the whirlpools… [children] were able to walk through the area."
What Carnival Says, And What Happens Next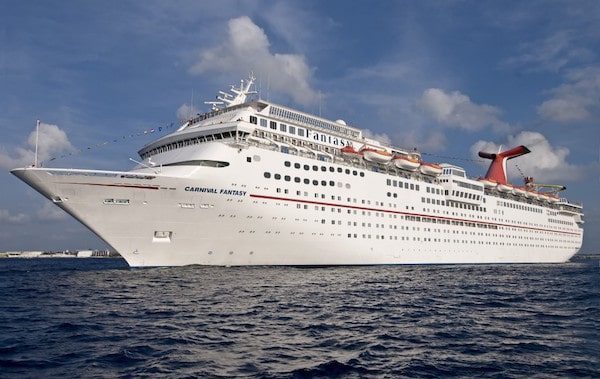 Ships that fail an inspection must submit a corrective action statement. There is then another inspection which, like the original, is unannounced.
In response to the report, a Carnival spokesperson told Cruise Radio: "The results for Fantasy are not reflective of our robust standards and dedicated commitment to our guests' health and safety. We have already taken corrective action, added additional staff and asked USPH for a re-inspection as soon as possible, with every expectation that we will exceed USPH standards."
Tour of Carnival Fantasy (2019)