As disasters at sea go, this one could have been worse: A waterline burst on the Carnival Dream Thursday evening, causing flooding in some corridors and resulting in some crew members frantically bailing water while others did what they could to help impacted passengers. Video and photos surfacing around social media show water cascading down walls and flooding a corridor.  
What Carnival Says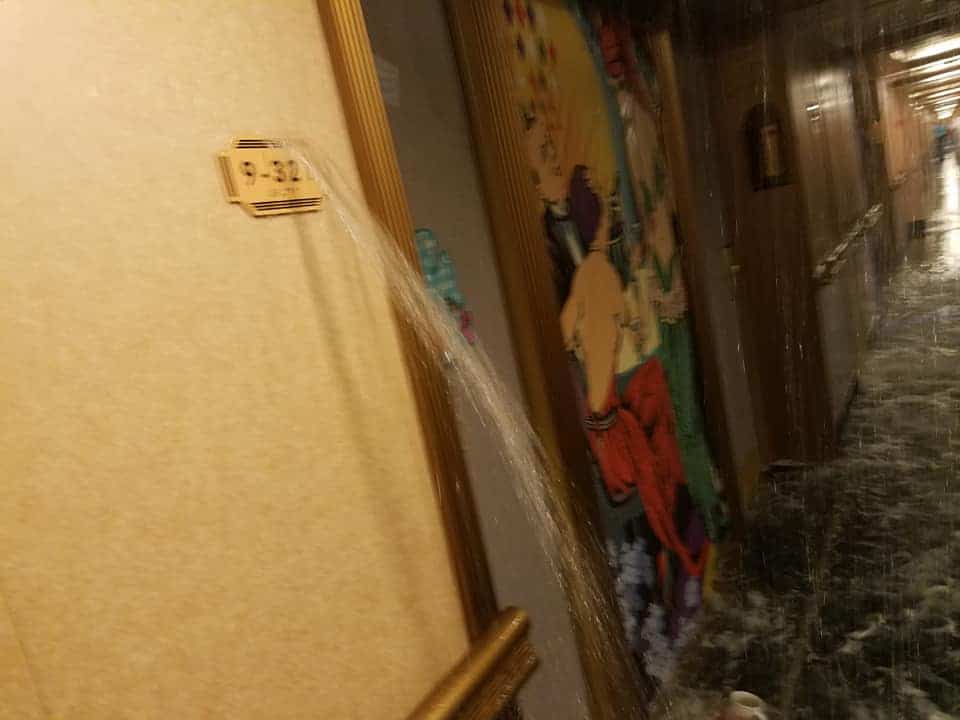 In a statement released Friday morning, Carnival said, "On Thursday, May 3 at approximately 6 p.m., there was a waterline break on Carnival Dream that impacted guests in approximately 50 staterooms on deck 9. Our onboard teams began cleanup immediately related to this clean water from a fire suppression system."
The statement went on to say, "We are working hard to assist the impacted guests and provide extra courtesies. We appreciate our guests' understanding and sincerely apologize for this disruption."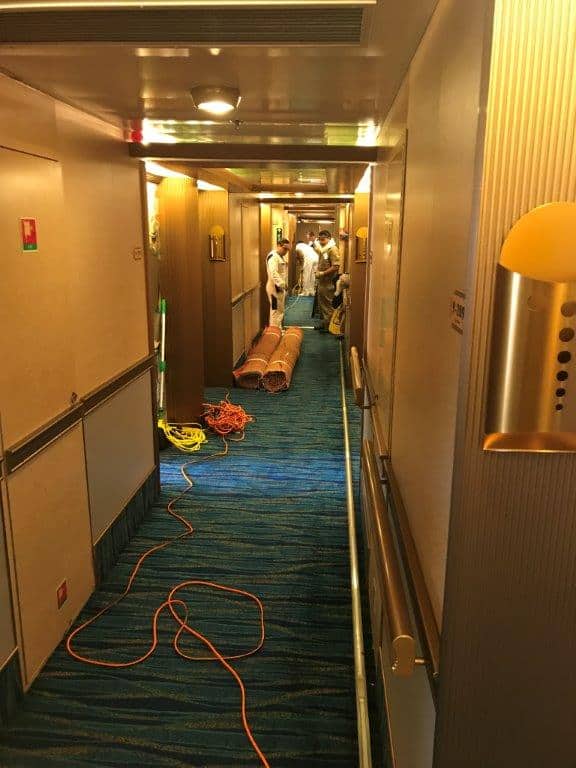 A second statement was later released saying that "Impacted guests will receive a full 100 percent refund of their cruise fare and a 50 percent future cruise credit." Those passengers were also being given "the option to disembark today with airfare included," presumably from Cozumel.
About Carnival Dream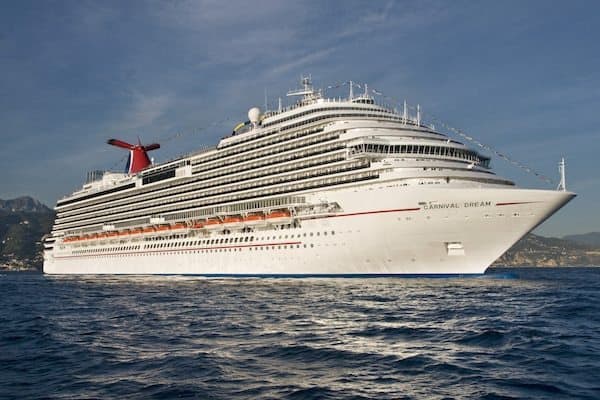 The ship is currently on a 7-day Western Caribbean cruise that departed New Orleans on Sunday, April 29. The ship was sailing from Belize to Cozumel when the incident occurred. As of Friday morning, there was no word as to whether or not the ship would have to return to port or how future sailings would be impacted.
Carnival Dream was the first of the Dream class ships, and made her maiden voyage in late September of 2009. At 128,000 gross tons, she was the largest ship in the Carnival fleet when she joined (although has obviously been far surpassed in the years since). She was later joined by two sister ships, the Magic (who entered service in 2011) and the Breeze, who first sailed in 2012.
SaveSave
SaveSave