Carnival Cruise Line passengers on two ships have begun exciting voyages transoceanic voyages today, one crossing the Atlantic and another crossing the Pacific oceans. A third ship will also soon set sail on a longer Carnival Journeys voyage from Miami to Seattle.
Carnival Luminosa and Carnival Spirit
After a successful inaugural season in Brisbane, Australia, Carnival Luminosa is embarking on a 23-day transpacific sailing that will visit destinations including New Caledonia, Fiji, Tahiti, and Hawaii before arriving in Seattle on May 4th for the start of her Alaska season. Luminosa's arrival in Seattle will mark the ship's first time sailing in U.S. waters since joining the Carnival fleet in November 2022.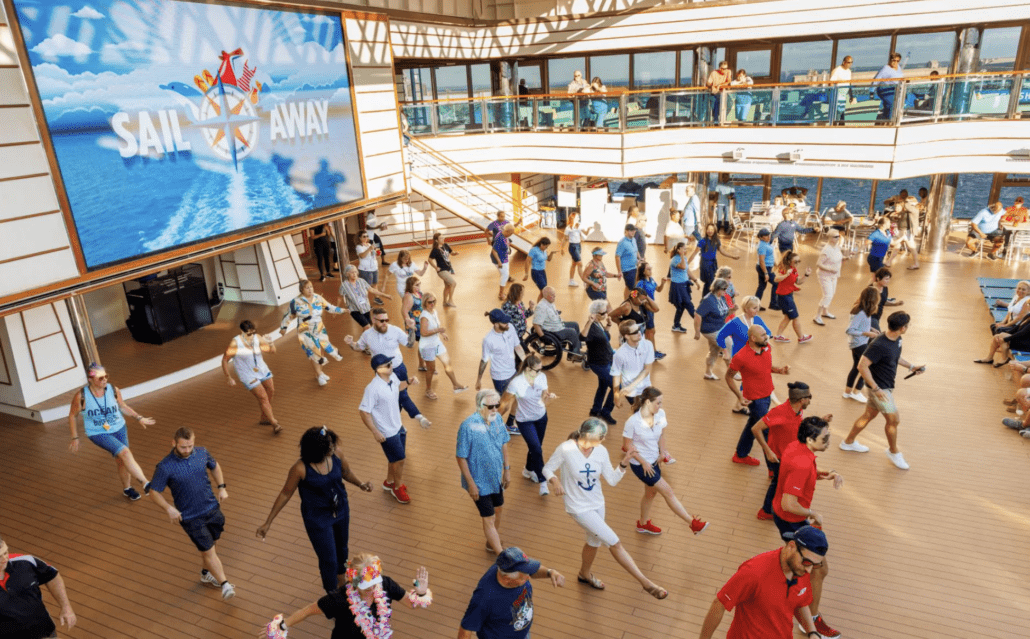 On Sunday, Carnival Spirit will depart Miami for a 16-day voyage through the Panama Canal to Seattle, with stops in destinations including Santa Marta and Cartagena, Colombia; Costa Rica; and Cabo San Lucas. She's scheduled to arrive in Seattle on May 2nd just ahead of Luminosa, also to begin her Alaska summer season.
From Seattle, both ships will each operate a four-month Alaska schedule along with Carnival Miracle which will be sailing from San Francisco. The three ships will operate a total of 49 Alaska cruises ranging from six to 14 days long.
After completing their Alaska schedules, Carnival Luminosa and Spirit will operate additional Carnival Journeys sailings, with Luminosa sailing a 30-day transpacific voyage back to Brisbane.
Carnival Spirit will conclude her Alaska deployment by embarking on a 16-day sailing to New Orleans before repositioning to Mobile, Alabama on October 6th.
Carnival Pride
Today Carnival Pride is embarking on a 13-day transatlantic voyage from Tampa to Barcelona. During the crossing, guests will visit Ponta Delgada in the Azores, as well as Malaga and Valencia, Spain.
Before beginning her summer European season, Pride will undergo refurbishments — including receiving Carnival's new red, white, and blue livery. She'll return to service on May 28th with an upgraded Cloud 9 Spa and Fitness Center, the addition of the Heroes Tribute Bar & Lounge, the steakhouse rebranded to Fahrenheit 555, and a new shop and photography studio.
Carnival Pride will operate a series of 15 European cruises from May 28th through October 28th. The ship's season in Europe will conclude with a 15-day transatlantic voyage back to the U.S. that departs October 28th.
READ NEXT: Holland America Announces Winner of Its 150th Anniversary Poster Contest