Couples wanting to tie the knot while at sea are finally able to do so again onboard Carnival Cruise Line ships.
How to Plan Your Carnival Cruise Wedding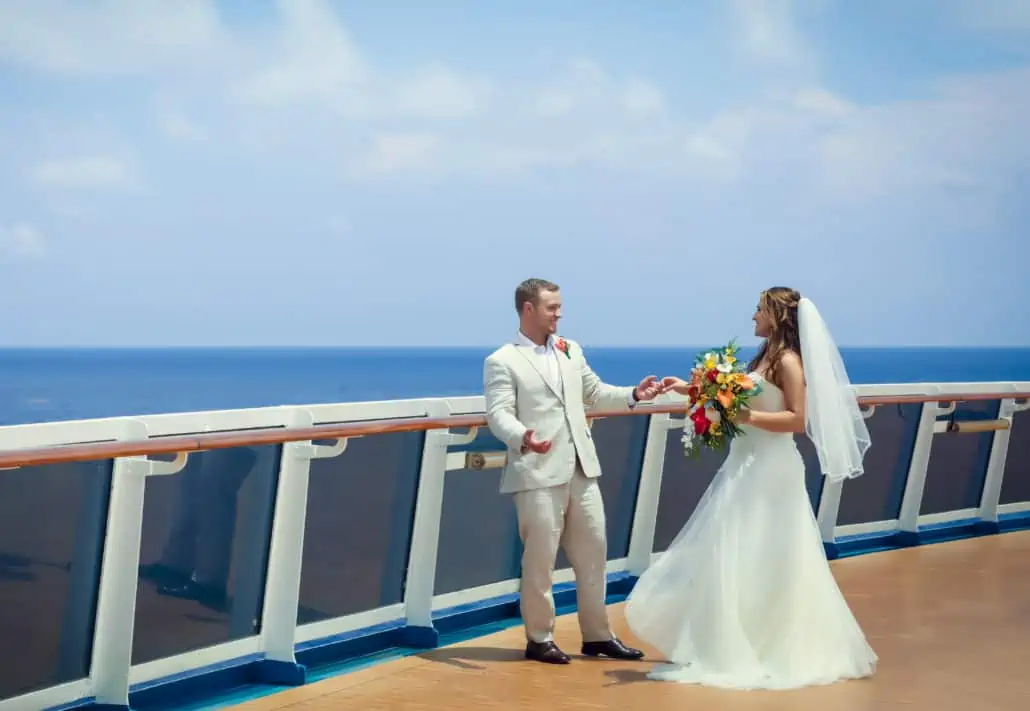 After putting their onboard wedding program on hiatus thanks to the industry-wide shutdown, Carnival Cruise Line is finally making it possible for guests to once again have their dream at-sea ceremony. "Creating special moments for our guests is what we do, it's who we are, and the time to help them live out the weddings of their dreams is back," says Jeremy Schiller, vice president of operations for the line.
Beginning this September, passengers will once again be able to work with the cruise line to create their dream wedding or vow renewal ceremony.
There are a wide variety of options available. Want to invite guests who aren't actually going to be joining you on the cruise? Carnival can arrange for an embarkation-day ceremony, which is one of the rare circumstances where up to 50 of your guests who aren't sailing can board the ship for the celebration, then disembark before the ship leaves port. Carnival's wedding planners can also help guests who want to exchange vows in a specific port, although this isn't necessarily possible in all destinations.
What Does A Carnival Cruise Wedding Cost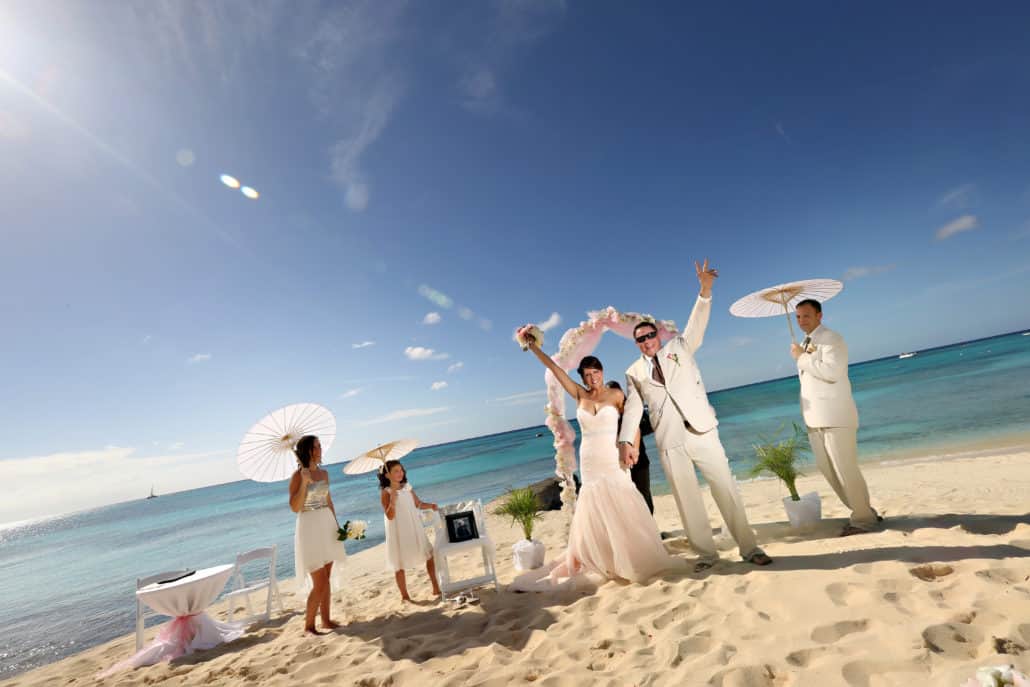 Carnival offers a wide variety of packages, the cost of which varies depending (as you might expect) on the number of guests and what type of ceremony the couple is hoping for.
Pricing for Carnival's Intimate Ceremony (for up to 10 guests, including the lucky couple) begins at $1,799. The Carnival Classic package — for a minimum of 20 guests, including the couple — begin at $2,899. The Classic Diamond package — which includes a 90-minute couples massage — starts at $3,499.
Reception-wise, couples can choose from a variety of hot and cold appetizers… and even have a specialty cocktail named in their honor! While packages include pre-recorded music for the ceremony, arrangements can be made for live music or a DJ.
To book a Carnival Cruise Line wedding, speak to one of their dedicated planners by calling 1-800-933-4968.
It's important to note that weddings must be paid for at the time of booking, and packages include a non-refundable deposit. Weddings must be booked at least 60 days before the sail date, and the cost of the cruise is not included in the package.
What it's like getting married on a cruise ship?
Read our three-part series from our own Heather Baxter's experience: