Yesterday, I spoke about how I hoped to sort of keep an eye on my eating during this trip on the Carnival Elation. What I didn't say — and putting it out there is a good way of keeping me honest — was that my pre-cruise weight was 168 pounds. I'm running a race not long after I get back from this trip, so the plan is to do hit the ship's gym this week for a little big of training.
Late Morning on Carnival Elation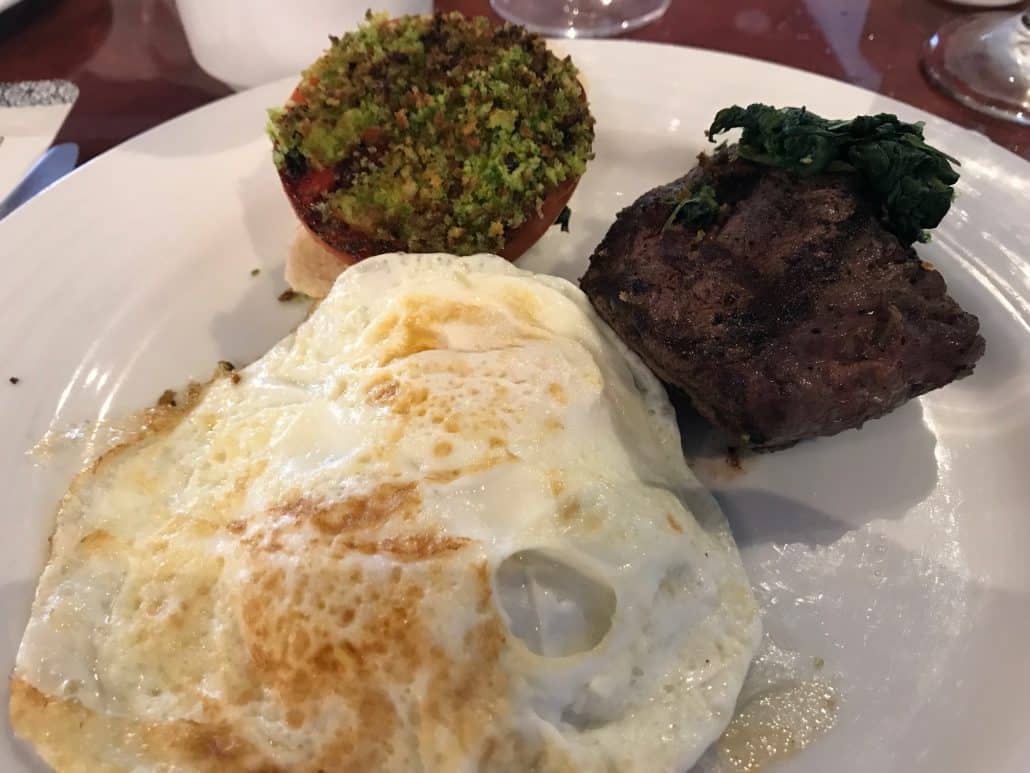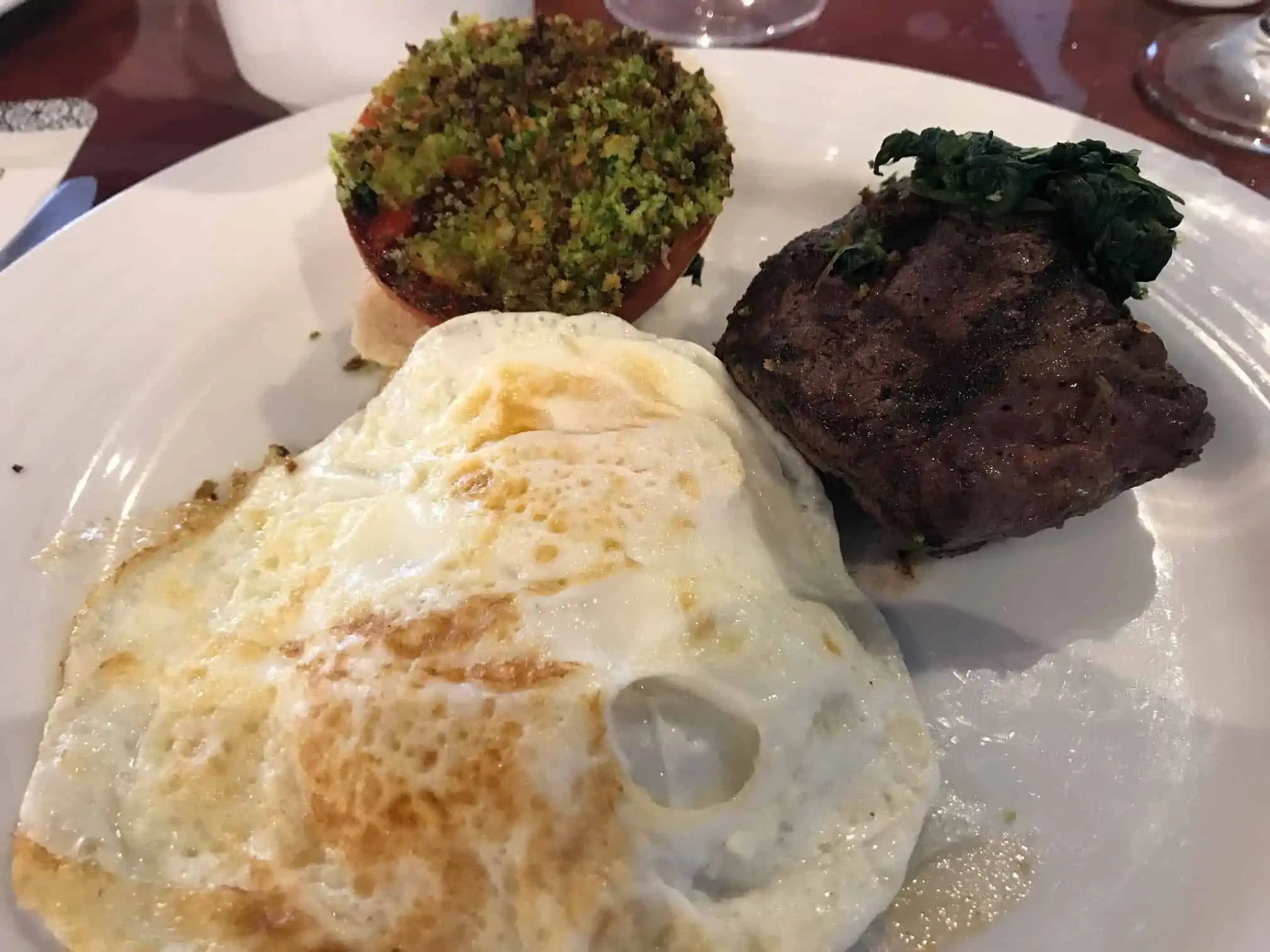 You might recall from yesterday's entry that I had a pretty late night, so I definitely did not do my usual early bird routine. In fact, I didn't roll out of bed until after 9 a.m., which meant no sunrise, no going to the gym… it was straight to the main dining room for the sea day brunch. This is always a real highlight for me, and today was no different. I went with the flaming tomato soup paired with the steak and eggs. Oh, and a whole lotta coffee. The brunch was held in the mid-ship main dining room, and it wasn't terribly crowded.
When I embarked yesterday, I was told that there are around 1,700 people on board this week. The ship usually holds over 2,000 people, so that explains why, despite it being a sea day, it doesn't feel at all crowded. Need proof? There were plenty of deck chairs available by the pool and in the always-popular adults-only Serenity area. And how often does that happen?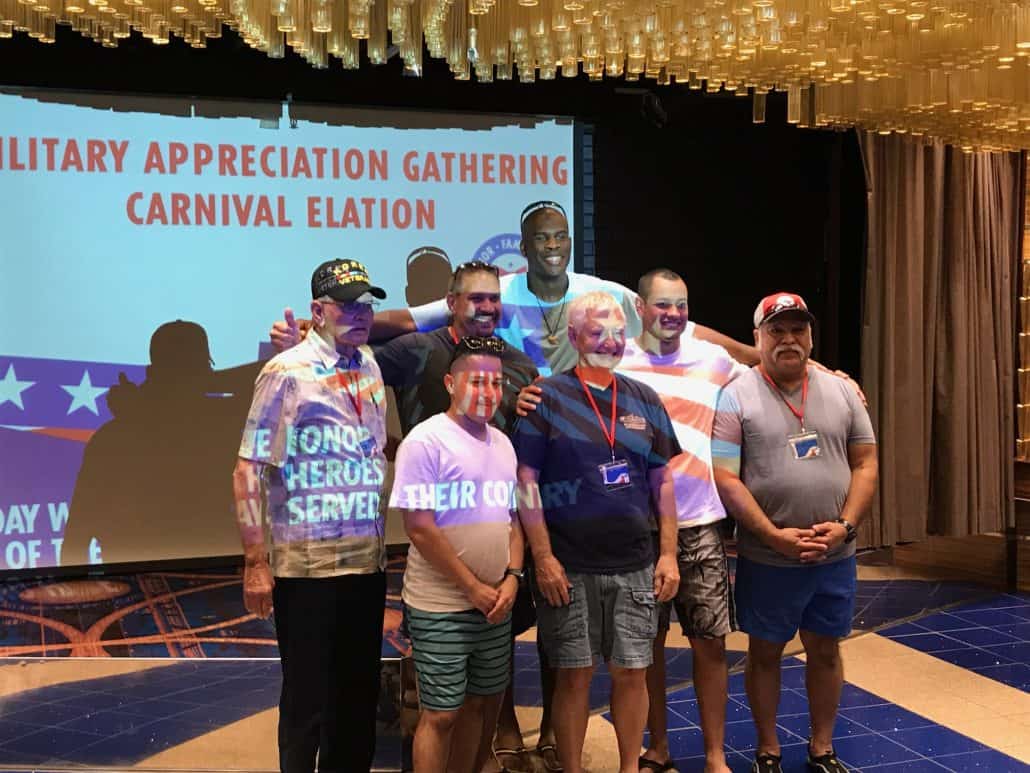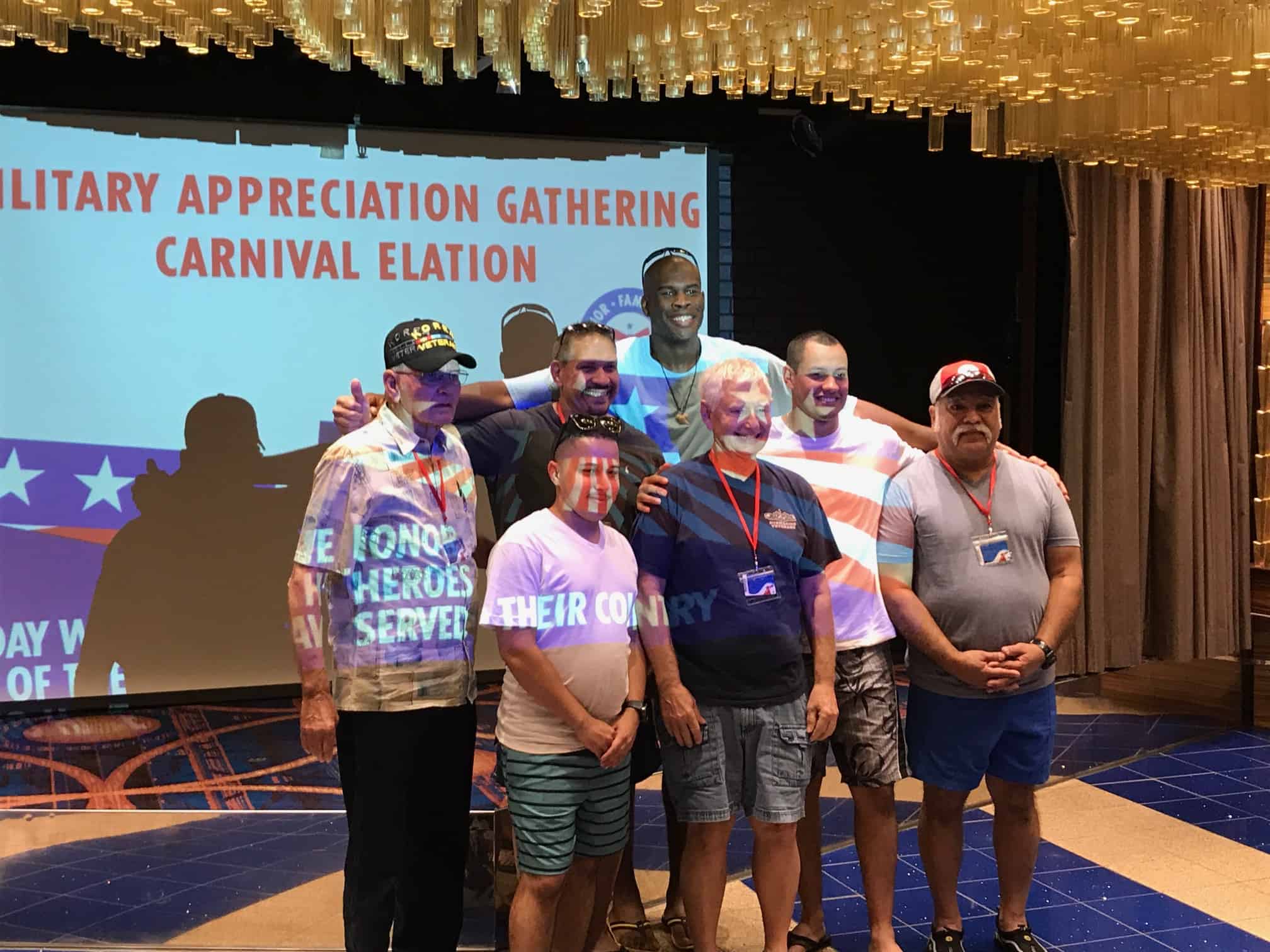 One of the things that makes Carnival Cruise Lines special is the fact that on every domestic sailing, they host a Military Appreciation Gathering. When they first began holding these events, it wasn't much more than a couple people sitting around a table in the library. But since then, it's morphed into a full-blown event, often with several hundred people in attendance. Each branch of the military is honored, and it is a truly moving experience for everyone involved.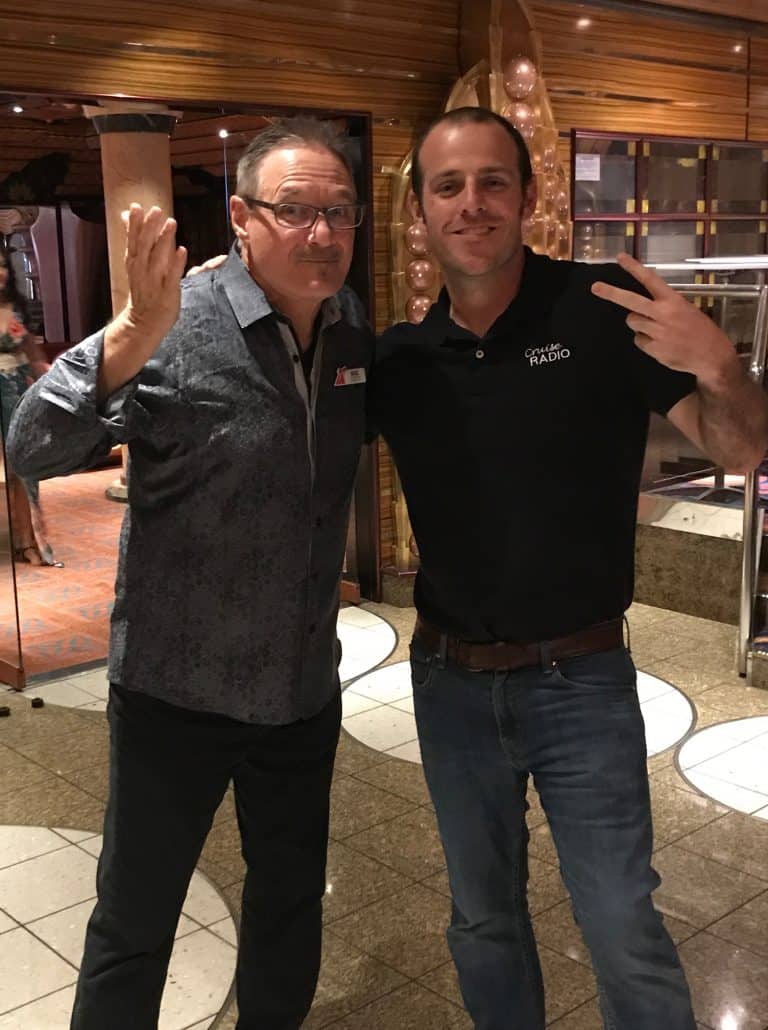 Before dinner I went to see the family friendly comedy show by Killer Beaz and Tim Young. Both were — as you'd hope — pretty funny, and it got me thinking: How tough must it be for these performers, who are used to doing shows in clubs around the country that are largely adults-only venues, to have to reshape their material into something suitable for all ages? It's a really big challenge, and one they rose to meet.
Winning "Big" On The Carnival Elation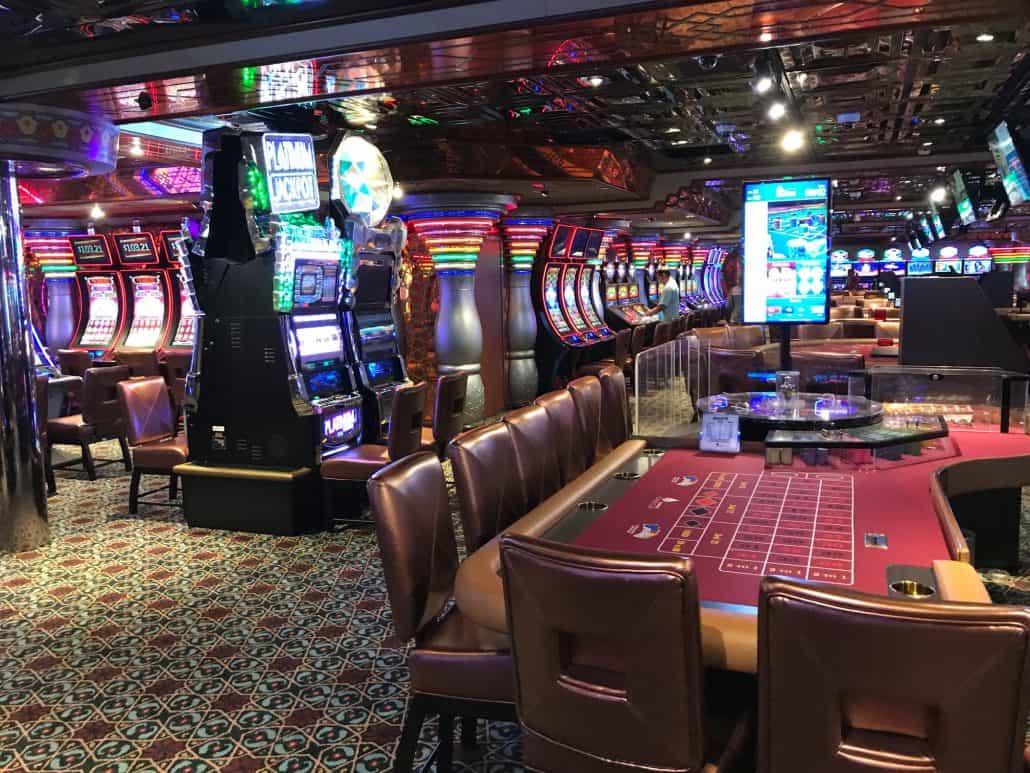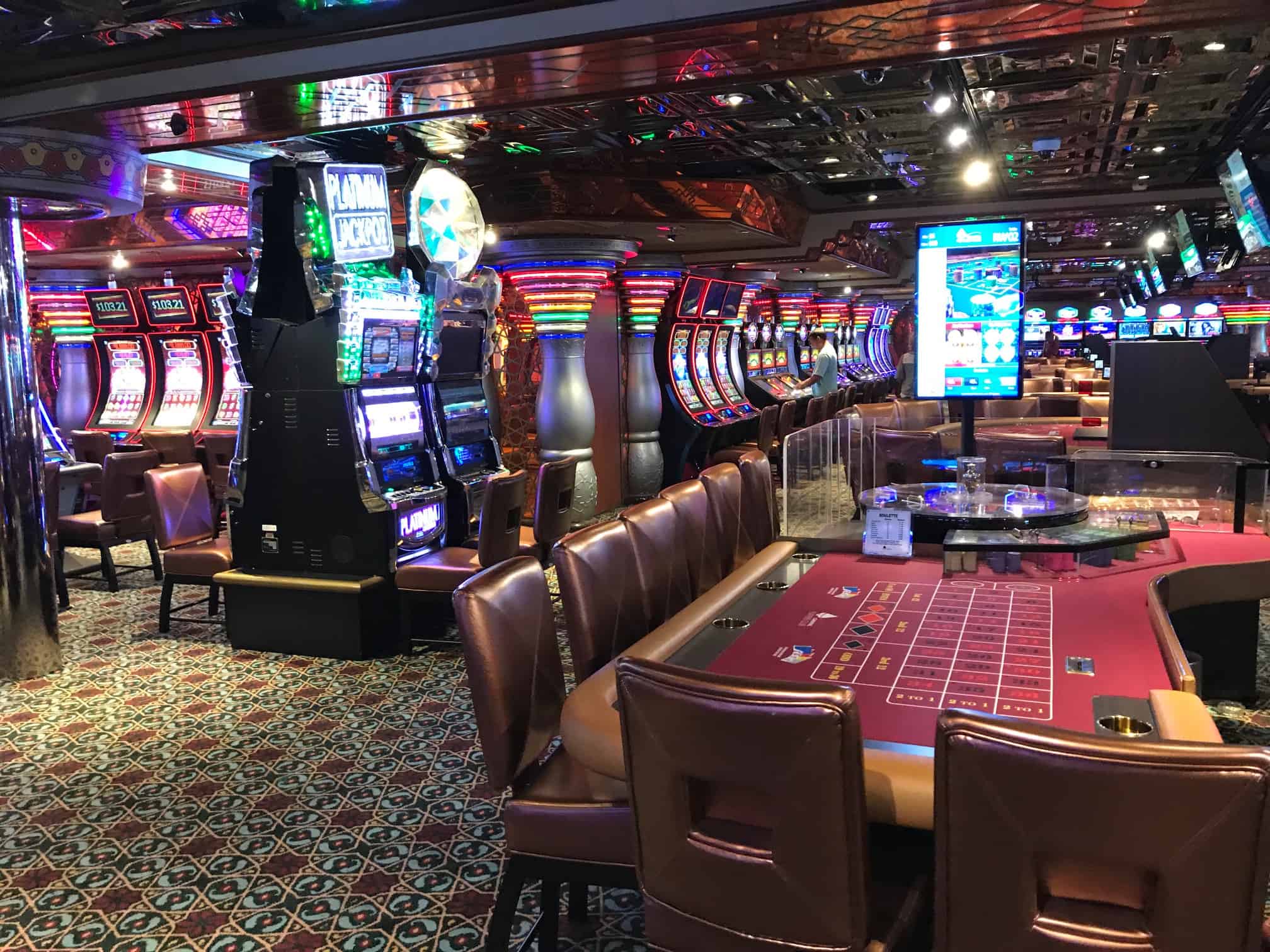 Unlike many of you, I'm not a really much of a gambler. You will never see me dropping big bucks in the casino or scoring comps because of the points I've earned on the slots. That said, I do swing through occasionally and drop a few bucks. Before dinner, I went in and put $20 in a slot machine. On the very first spin, I hit a triple bonus that paid $150. I immediately hit the "cash out" button, took my money and ran.
It was formal night in the main dining room of the Carnival Elation, which always makes for great people watching. I have to say though, I'm wondering what Carnival's lobster policy is these days. Is it only on cruises of a certain length, or only on select cruises? Last week on the Carnival Fascination, lobster wasn't served on any of the four nights. It wasn't on tonight's formal night menu. Maybe it will be served later in the week? I'll have to make sure to ask…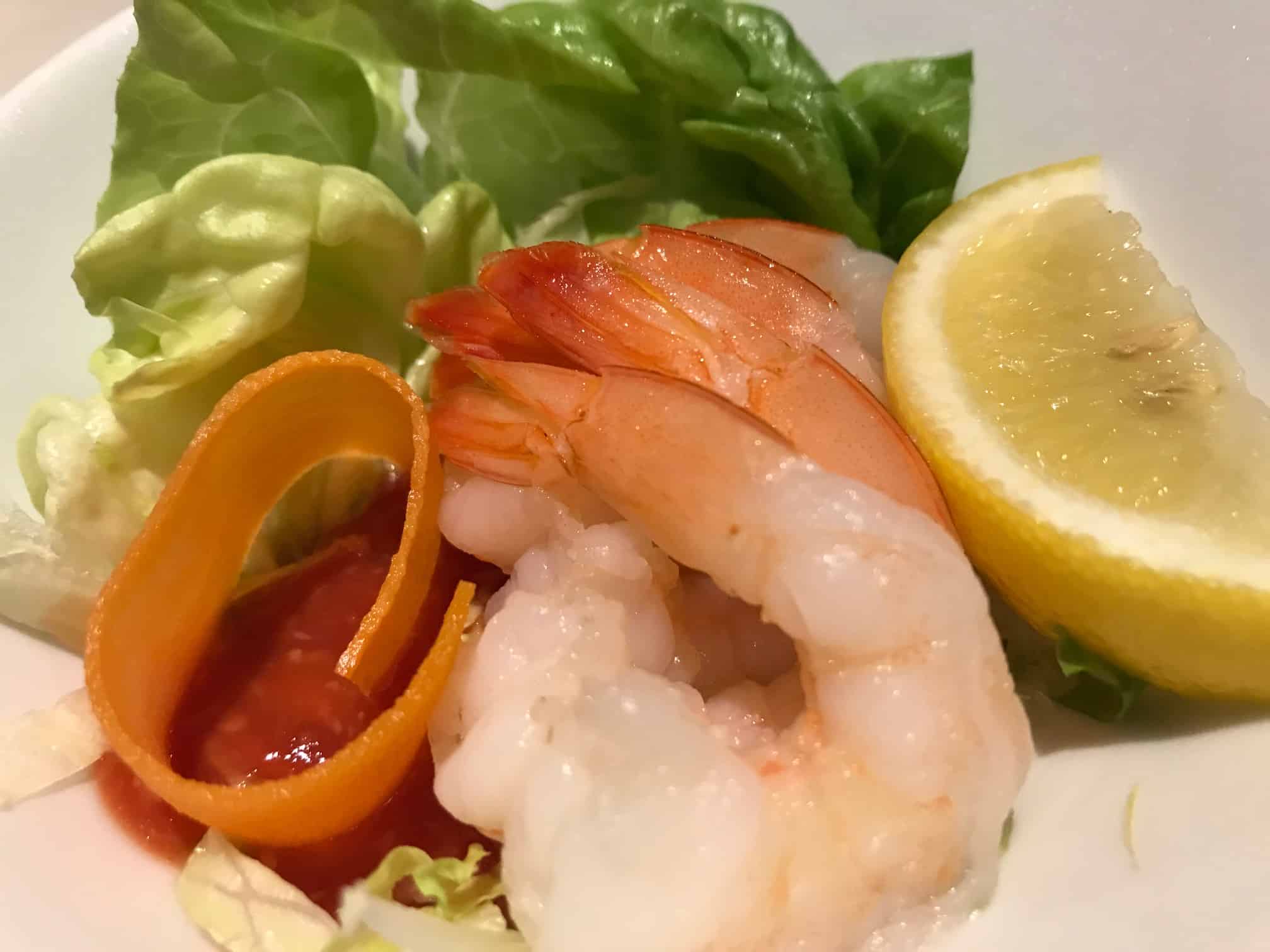 I wound up going with a shrimp cocktail appetizer, followed by sea bass and then creme brûlée. Okay, if you want to get technical about it, I ordered two desserts. But I only had a few bites of the hazelnut chocolate cake, which was a little too chocolatey for me.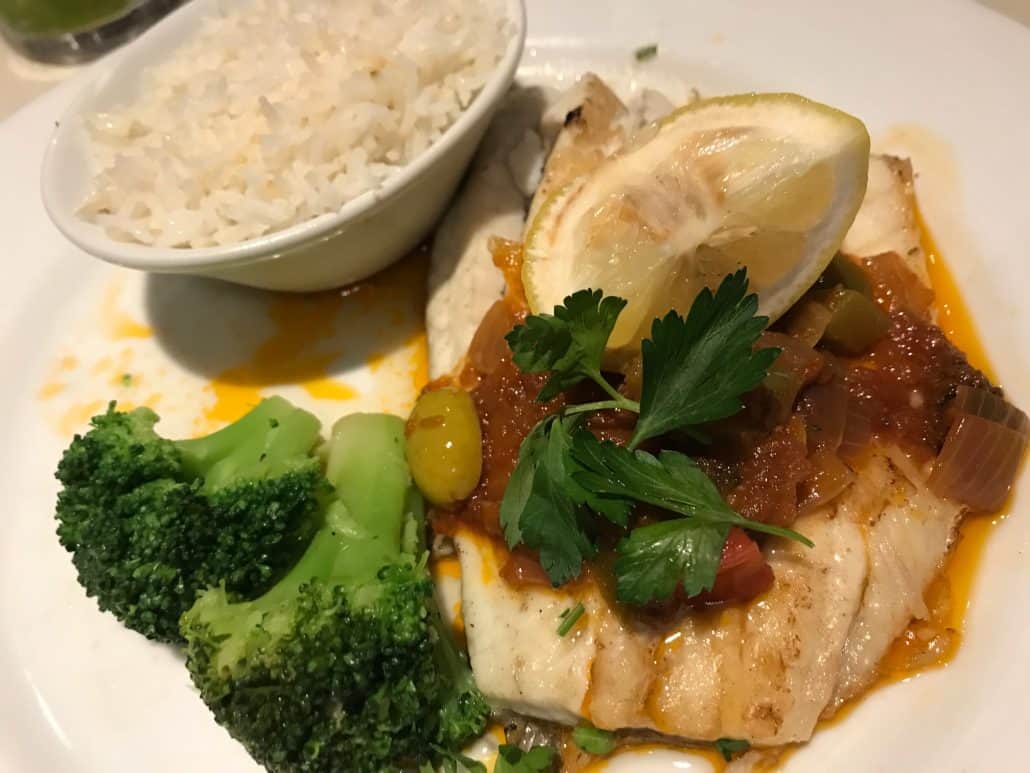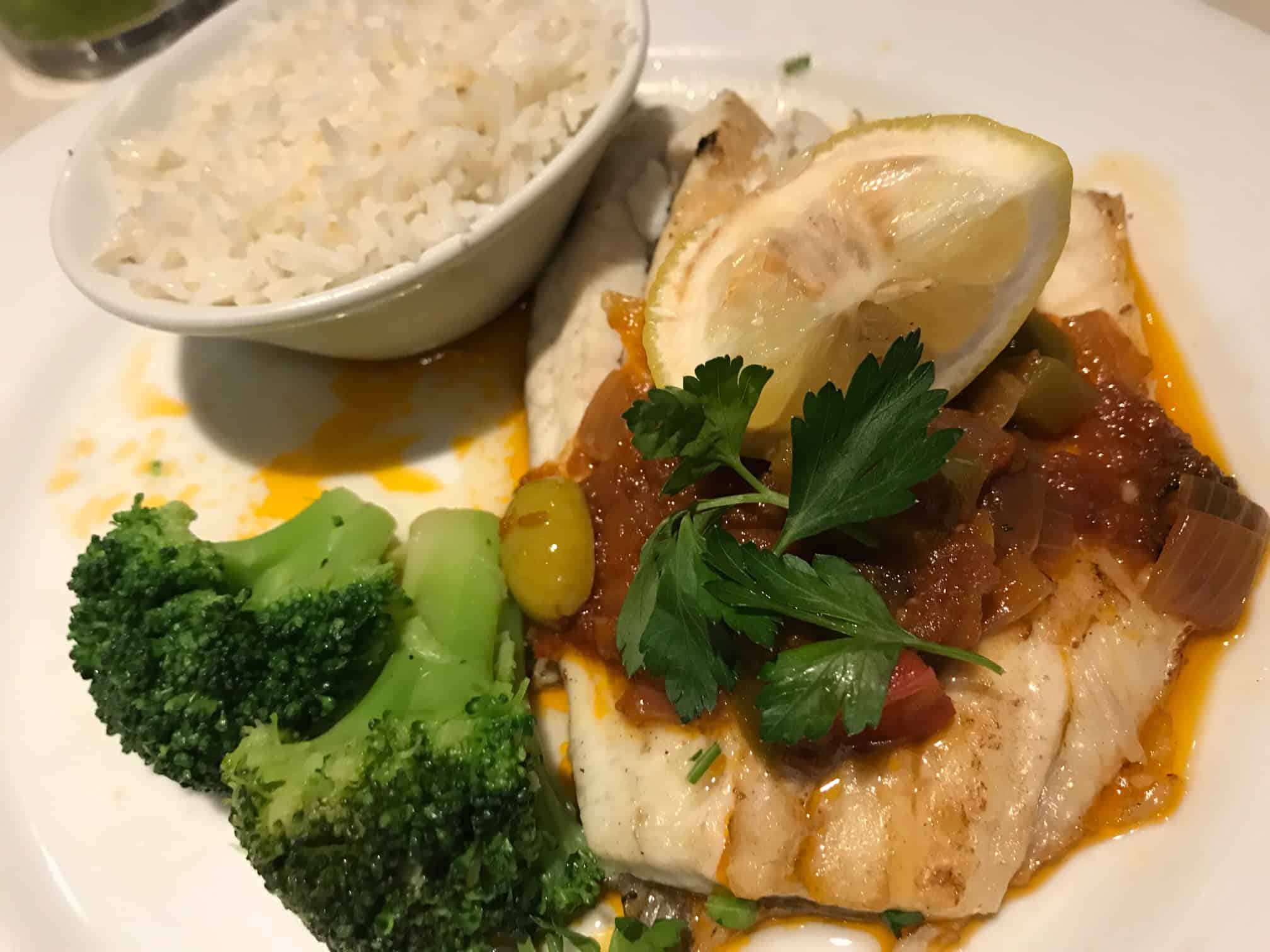 After dinner, I caught the adults-only version of Killer Beaz' comedy show. Not gonna lie: I found the adult show more entertaining than the family-friendly one. It was also really popular, with a standing-room-only crowd. I know that there are often bigger production-style shows being done in the main theater, but it might not be a bad idea to occasionally schedule some of the popular comics in the bigger venues. Then again, maybe that defeats the whole point of having a special comedy club on board.
This was not going to be a hit-every-venue-on-the-ship night for me, so I crashed around 10:30, especially since I was looking forward to the next day's visit to Half Moon Cay, Carnival's private island. Praying for good weather, and hoping to take a whole lot of picture and videos, so keep your eyes open for those.
Goodnight