In a wide-ranging Q&A session, Carnival Cruise Line's Chief Communications Officer Chris Chiames offered updates on everything from how vaccines will impact the future of cruising to the canceled Alaska season and sailings lasting more than seven days.
"They're Absolutely Right to Be Frustrated"
The updates came in response to questions put to Chiames by Carnival's Brand Ambassador, John Heald, who ran the responses on his Facebook page. And from the start, the exec said would-be guests were "absolutely right to be frustrated, because certainly all of us at Carnival are as well."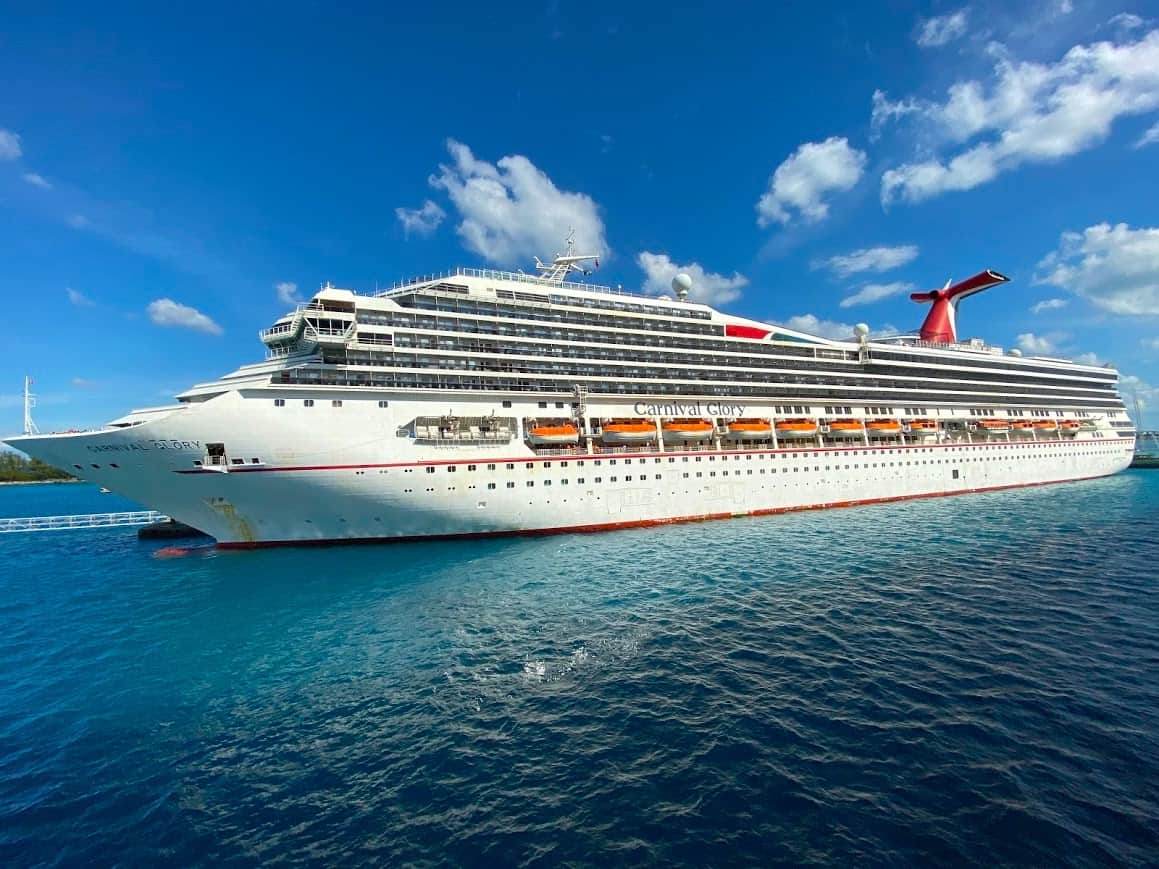 He pointed out that this was a situation impacting the entire industry and that "Carnival isn't purposefully dragging our feet. I can't think of one person at Carnival who gets up in the morning and thinks, 'How can we figure out a way not to sail." While he'd love to be able to tell people when cruises will resume, that's simply not a question anyone can answer at this point.
"There was a lot of work on protocols," he shares, "but the introduction of the vaccine, the renewed effort to ramp up the vaccine distribution, and the goal of getting more people vaccinated quickly has appropriately taken the priority."
Speaking of the vaccine, Chiames tactfully said that he didn't want to turn the conversation into a "debate about the vaccine, but I will simply speak to the obvious: The faster more Americans get the vaccine, the closer we will get to the resumption of cruising."
Will A Vaccine Be Required to Sail?
"I saw that Dr Fauci predicted that by April it will be 'open season' for the vaccine," continued the exec, "and by then, everybody and anybody in any category could start to get vaccinated."
Asked by Heald if he was saying that people would be required to get a vaccine to cruise, Chiames made clear that he was not saying that… although he also didn't rule out the possibility, "because we don't know that." He did, however, stress that immunity from the virus would be key to opening up the country. "The faster we can all get vaccinated, the better for everything, including cruising."
As for those protocols which were posted and then almost immediately removed from Carnival's site earlier this month, Chiames admits, "We goofed. In our haste, we posted something that wasn't right. And to be clear, they weren't protocols as much as a disclosure about what could be required."
READ MORE: Carnival Retracts Prematurely Released Protocols
Alaska Isn't Entirely Off the Table
Canada's decision to ban cruise ships for the rest of the year seemed to indicate Alaska's season would be entirely canceled. Yet the major cruise lines have not yet canceled the corresponding cruises.
Chimes says that's because there are still questions as to how things will play out. "There are discussions going on at a variety of levels," he says, adding that Carnival Cruise Line, being a relatively small player in that market compared to other divisions under the Carnival Corporation umbrella, would not be heavily involved in those conversations.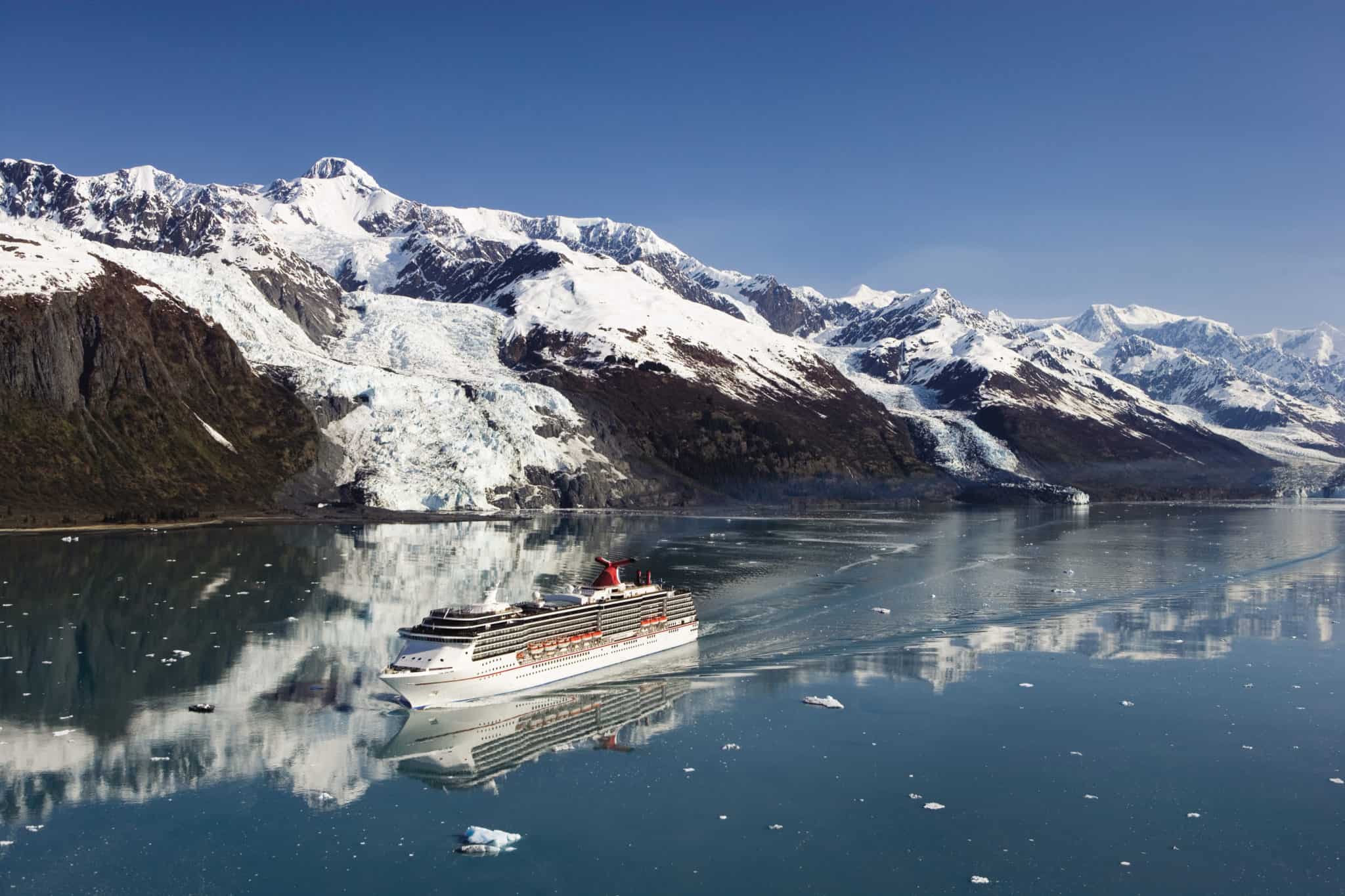 READ MORE: Cruise Line Remains Bullish on Alaska Season
"But as of this moment," he says, "none of the major cruise lines have made a specific determination about their Alaska itineraries." As to when a decision will be made, he would only confirm that Carnival would "be in touch as soon as possible" with booked guests and travel agents.
What Will Happen to Longer Cruises?
Another lingering question has been the status of cruises currently slated to last longer than seven days, which under the current Conditional Sail Order from the Centers for Disease Control are not allowed. "We told guests in December we were exploring options for those itineraries," says Chiames. "Those options became complicated by the broader discussions about protocols, vaccines, the availability of certain destinations, and how itineraries might be adjusted."
READ: Carnival Offers Options for Guest in 2021
In other words, things are less clear than ever. That said, Carnival is trying to help cruisers who are uncomfortable with the uncertainty. "Essentially, guests booked on sailings longer than seven days through October 31 will have the ability to cancel their reservation without penalty," he explains, "or they can sit tight and if the cruise does operate, they will receive a $100 per cabin onboard credit."
And if the cruise winds up being canceled? "They will be entitled to the Future Cruise Credit/Onboard Credit offer we have been making, or a full refund," he continues, adding that itineraries from Seattle are not included. "We'll address those just as quickly as we can."