Carnival Cruise Line's senior cruise director and brand ambassador warned his Facebook followers of a cruise scam, calling the person responsible a "soulless, heartless wanker" and taking them to task for repeatedly creating fake accounts.
Watch Out For This Cruise Scam!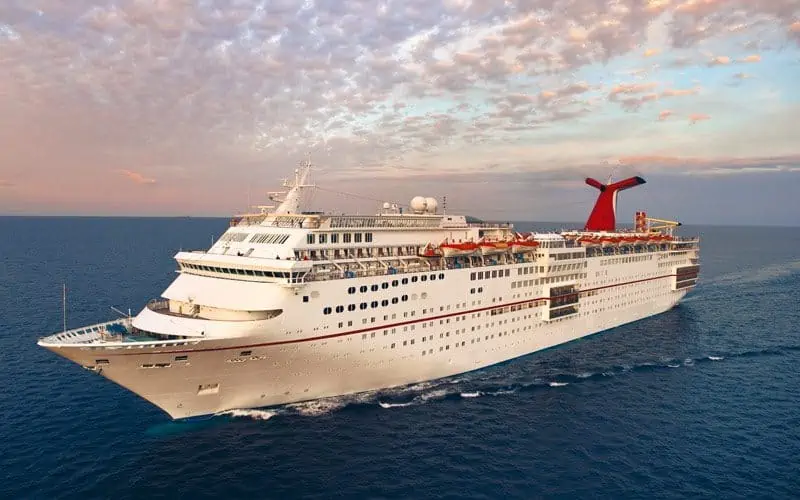 "First," said Heald, "he/she/it created a fake Facebook page in my name. Then one in my late father's name, and now this soulless, heartless wanker has done this."
The post in question features a headline shouting "Carnival Cruise Lines will now offer FREE cruises!" and had, at the time of Heald's posting, been shared over 75,000 times. The post goes on to say, "Carnival is now offering Free Cruises to those effected by the Hurricane. Just call Carnival or message John Heald and say you want a stress free cruise with (hashtag) Carnivalfamily and they will have you set up on a 4-7 night cruise of your choice. Just pay taxes and port fees. You also will receive $100 per cabin OBC."
Sound too good to be true? Of course it does… because it is. "It is a fake page," Heald confirmed, "and we have reported the author accordingly. I know which Facebook group this originates from and I will be severing all ties with them as well. I had had enough now, and I am sure you have as well. Proudly — #CarnivalFamily."
Where The "Prank" Originated
A major clue to the fact that the post in question is a fraud is the fact that it comes from a page called breakingnews247.net. When one goes to that page, the headline reads "Prank Your Friends Now" and provides all the tools necessary to "write an article and prank your friends." At the bottom of the page, which was clearly not spoken by someone for whom English is their primary language, it reads:  "This website is an entertainment website, news are created by users. These are humorous news, fantasy, fictional, that should not be seriously taken or as a source of information."

Over the past few years, similar scams have popped up offering free trips to Walt Disney World and Disneyland, free flights around the world and other dream vacations. And all too often, gullible individuals believe what they read and do whatever is required to obtain the "free" trip. While this particular cruise scam seems to be little more than an ill-conceived prank, similar efforts in the past have been designed to retrieve personal information such as e-mail addresses and even credit card information from naive internet users.
The best thing to do? Share this story, let folks know its a scam. Otherwise, that friend — you know, the one who falls for this kind of thing every single time — might wind up dreaming of a free cruise on board a ship that will never come in!