Carnival Magic said farewell to Central Florida today as she sailed from Port Canaveral one last time this week. The Dream-class ship, which made her grand debut back in 2011, is bound for her new homeport of Miami, where she will sail year-round Caribbean sailings.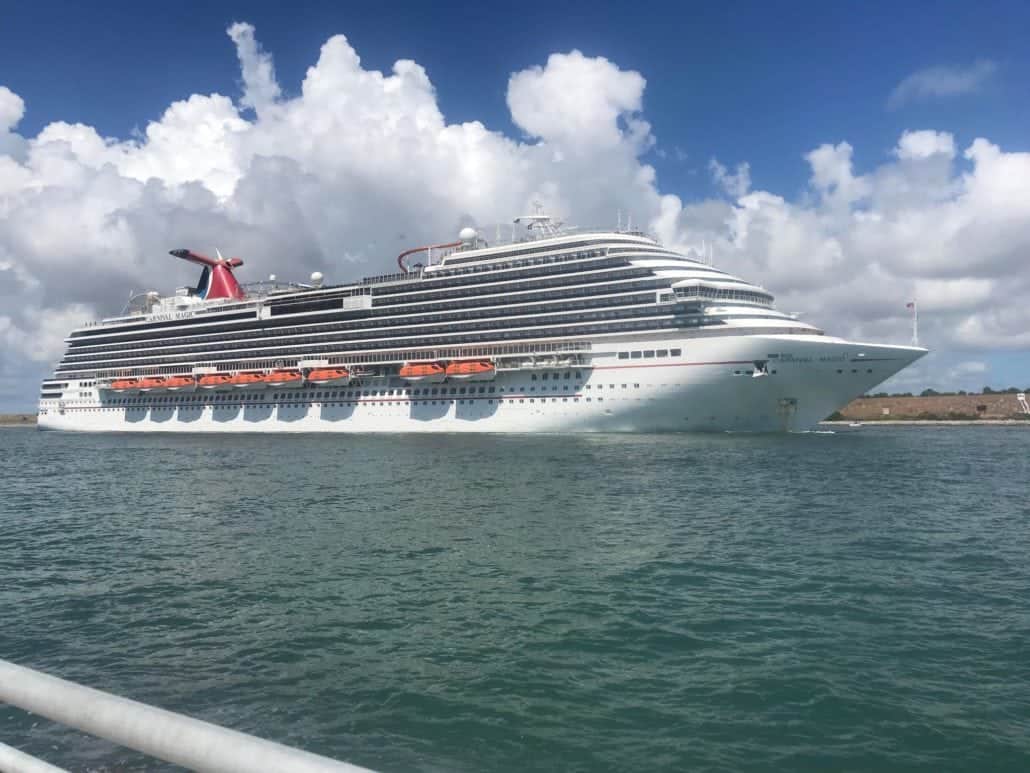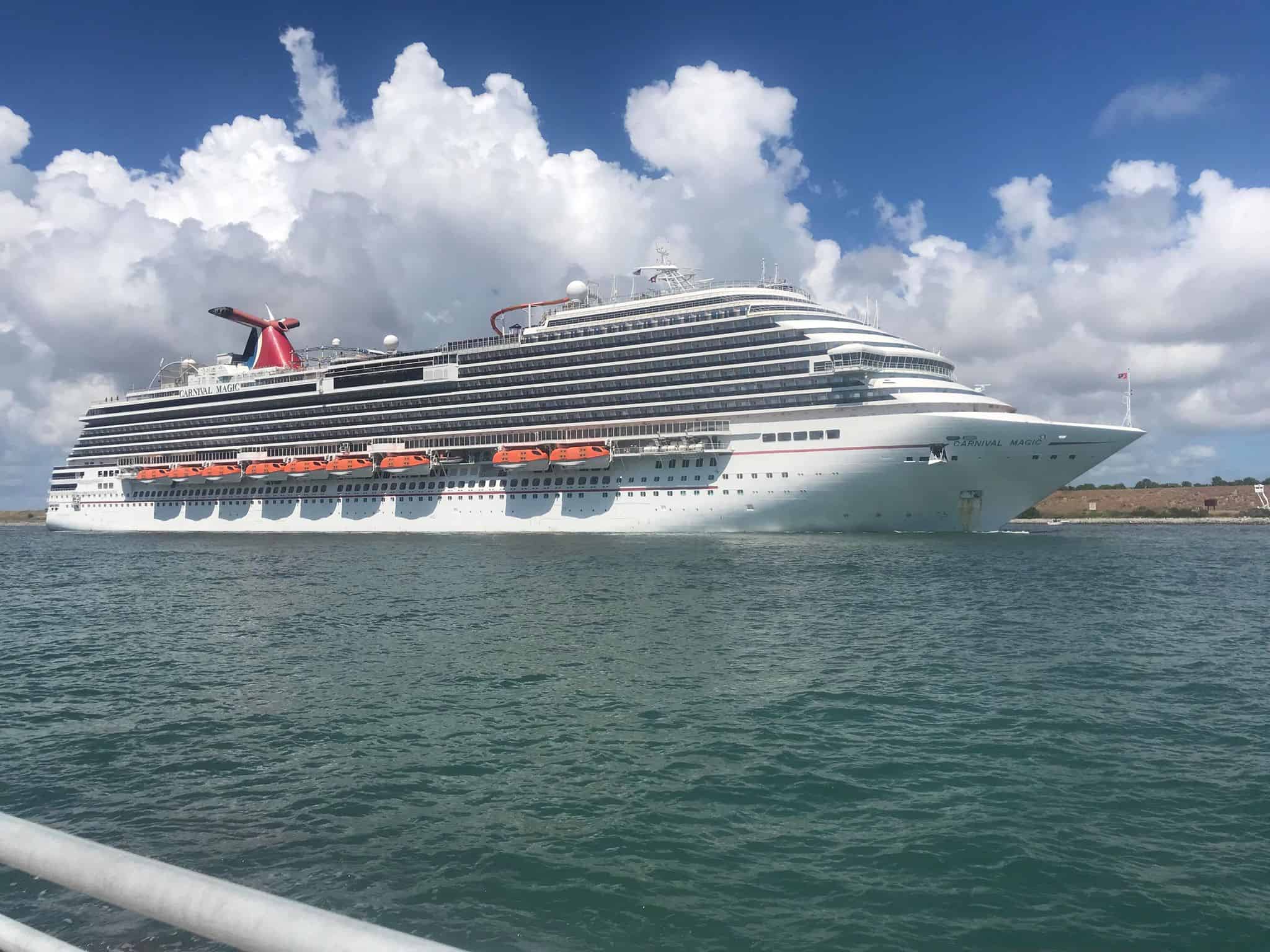 The ship's final sailing from Port Canaveral was actually one without paying guests, as she made the overnight trip to Miami. Although the ship may no longer be sailing out of Port Canaveral, the staff and crew of the Magic left behind a lovely remembrance of the time they spent there: A signed banner hanging in the main atrium, thanking everyone at the port they'd called home for making them feel so welcome.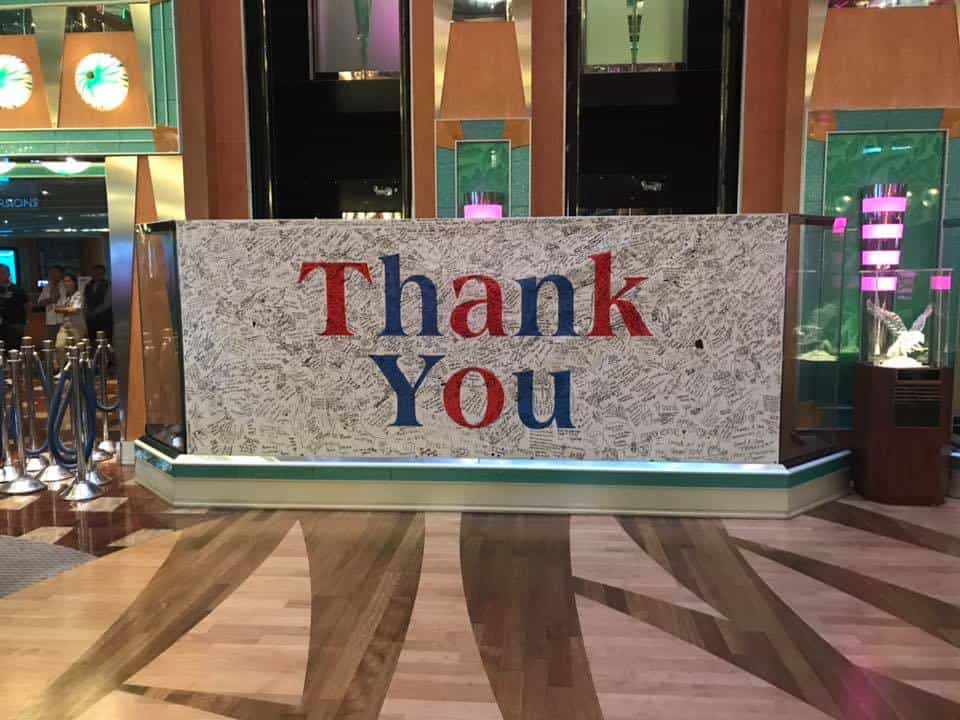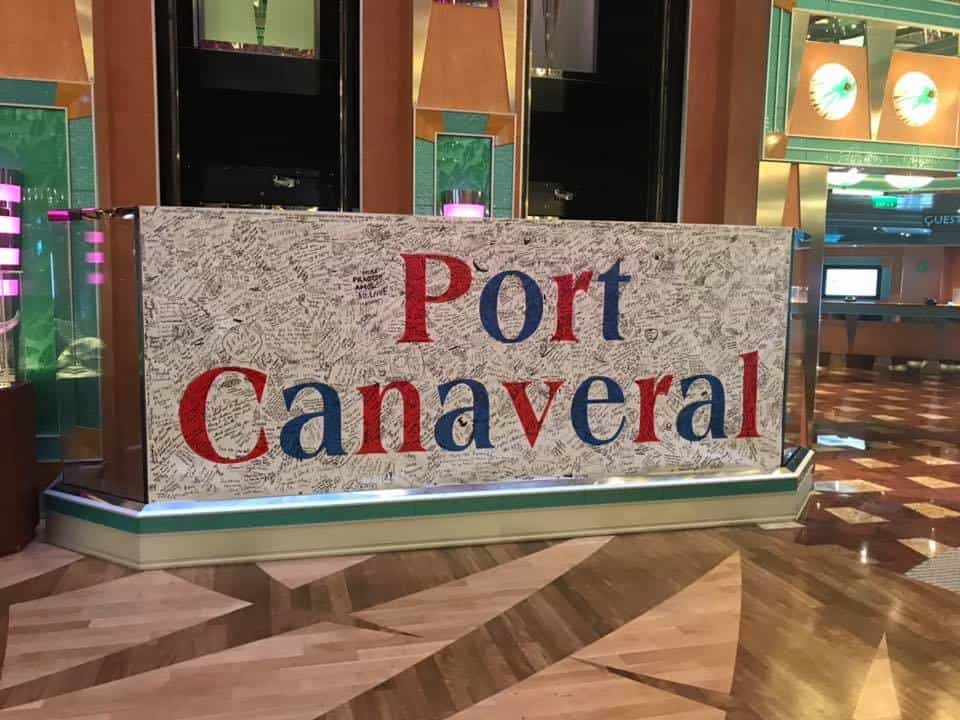 Of course, being an older ship, this isn't the first time that the Carnival Magic has said good-bye to one port in order to make another her home. When originally launched in 2011, she spent the summer and fall sailing the Mediterranean before making her way to the United States. There, her first homeport was in Galveston, Texas.
It's worth noting that like Carnival itself, the Magic has a very special connection to St. Jude Children's Research Hospital: At the naming ceremony, she was christened by Lindsey Wilkerson, who had once been a patient at the facility and went on to be employed there as a researcher.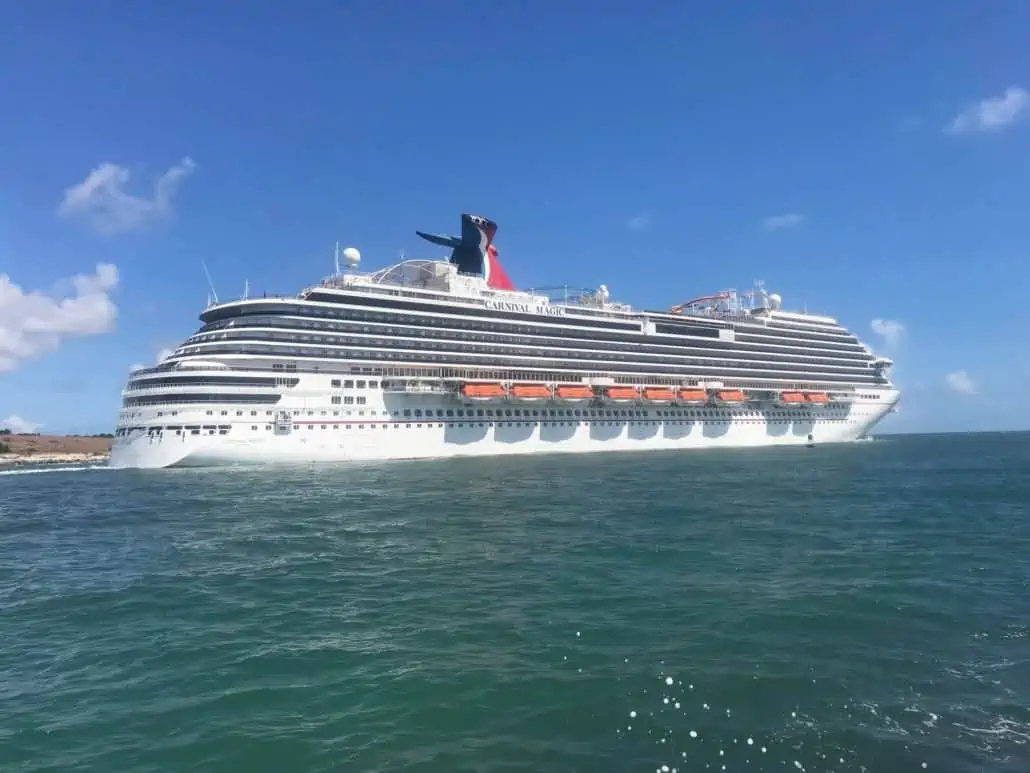 On Sunday, Carnival Magic will leave on her Miami inaugural to the Western Caribbean, stopping at Grand Cayman, Mahogany Bay, Belize City, and Cozumel. Her Eastern Caribbean itinerary will feature stops in Amber Cove, St Thomas, San Juan, and Grand Turk. And although she'll be sticking around Miami for a while, this definitely is not a permanent gig: In May, 2019, she's expected to swap homeports with the Fort Lauderdale-based Carnival Conquest.
Have you sailed the Carnival Magic? What was your favorite thing about the ship?