What's life like for Carnival Cruise Line members who are living aboard ships without passengers? We wondered what they're doing, where they're eating and how they're passing the time until things return to normal.
Update: Carnival Extends Cruise Cancellations Through May 11
In Many Ways, Life Is Normal For The Crew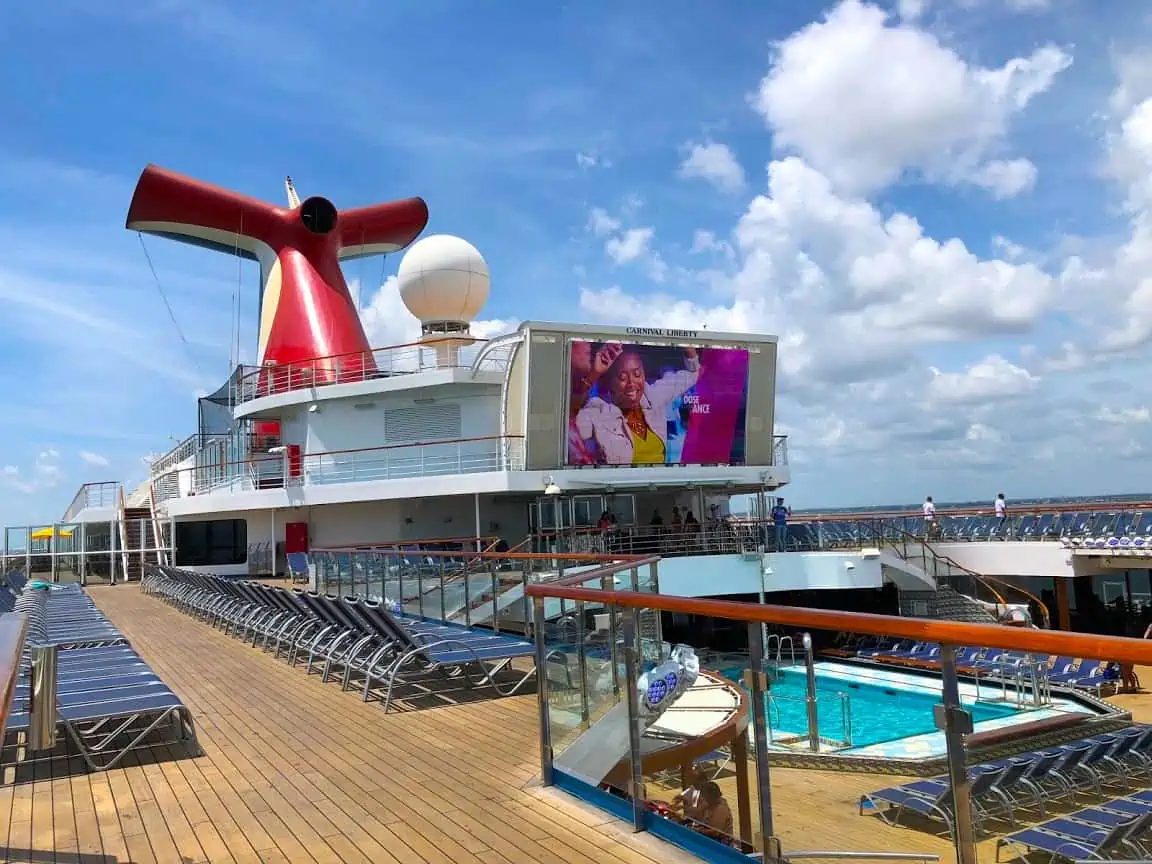 Carnival Cruise Line tells Cruise Radio that in general, the mood is pretty good among crew members who are aboard the various ships. Unlike those of us who might be keeping a close eye on the pantry, the crew doesn't really have to worry.
After all, the ships are fully stocked with food, fuel, and supplies. Mail and packages are being delivered as often as possible, and in general, the crew has pretty much everything they need.
READ MORE: Where Carnival's Ships are Docked During Suspension
So what does the crew do? Despite the fact that there are no passengers on board, some aspects of ship life remain remarkably the same. Safety and environmental training continue as planned.
Some crew members are focused on performing basic maintenance. And despite the lack of guests, we're told the crew is cleaning with the same frequency they would if the ships were sailing at full capacity.
They're Able To Keep In Touch
Meal-wise, the crew is served on the Lido deck, which is certainly a change from the norm. They eat at staggered times, meaning they have plenty of space and can easily remain 6-feet apart, as recommended. This is also made easier by the fact that without passengers aboard, the crew essentially has access to the entire ship.
Meanwhile, the crew has access to free WiFi, making it easier for them to keep in touch with their loved ones back home. They've also been given access to an increased number of television channels and movie options. Essentially, Carnival is doing everything in their power to keep their teams both comfortable and safe.
Meanwhile, Carnival Brand Ambassador John Heald created a post on his popular Facebook page Saturday on which guests were encouraged to leave notes for their favorite crew members. "I know how much they will enjoy and appreciate this," he said. Beneath the post were literally hundreds of comments from cruisers around the world, many including pictures of themselves with various crew members.