Carnival Cruise Line provided an update on its upcoming mega-ship Mardi Gras on Monday morning.
The ship, which is currently being constructed at Meyer Turku shipyard in Turku, Finland, is getting her final touches before debuting in 2021.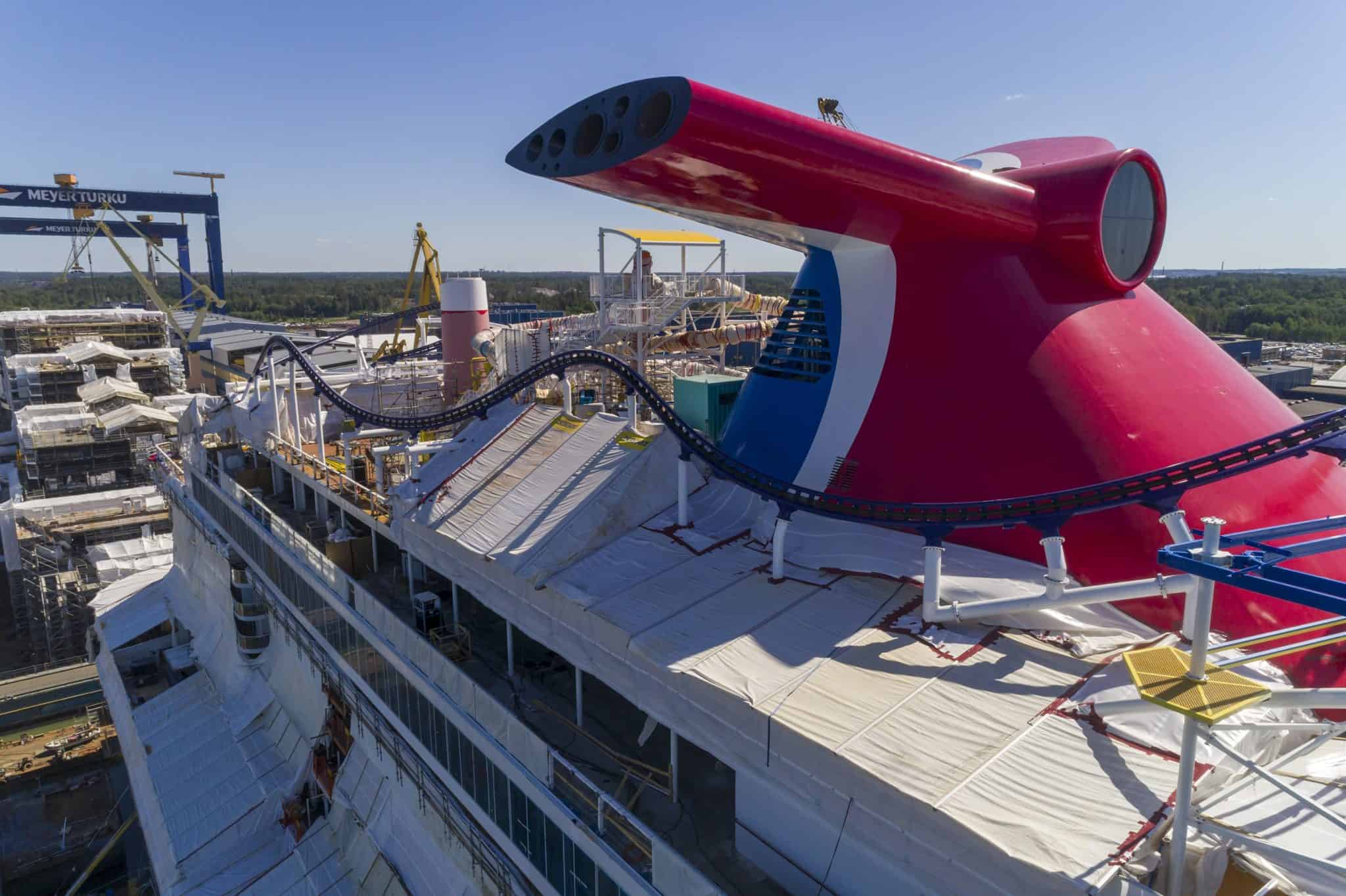 Workers have installed nearly 800 feet of suspended track for BOLT, the first rollercoaster at sea, that will encircle upper decks and offer guests an exciting ride with dips and drops complete with ocean views 187 feet above the waterline.
All of the ship's more than 2,600 staterooms, including 180 suites across 11 different categories, have been installed as well, with interior outfitters putting the finishing touches on these unique accommodations.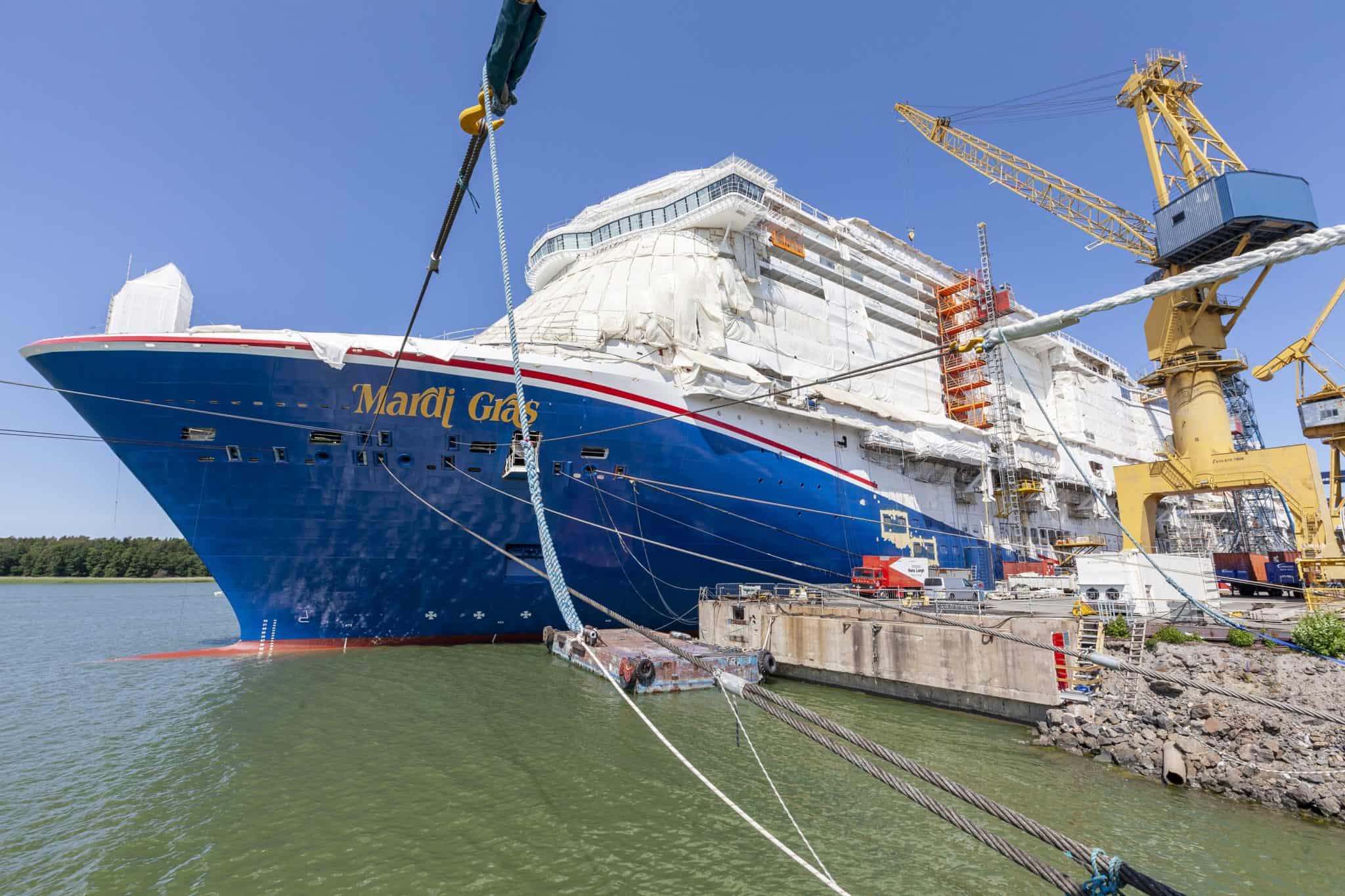 Mardi Gras' six themed zones are also taking shape. These unique areas will include dining, beverage and entertainment options, including restaurants from Emeril Lagasse, Guy Fieri and Shaquille O'Neal.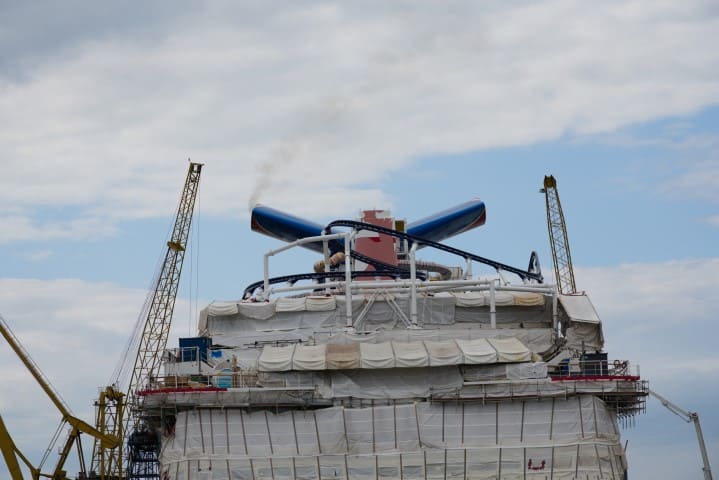 Encompassing 21 decks, Mardi Gras will offer a groundbreaking new layout highlighted by Grand Central, a massive atrium with three-deck-high windows overlooking the sea.
In April, Carnival Cruise Line first moved the debut from August 2020 to November 2020. In July, the November 2020 date was pushed to February 2021.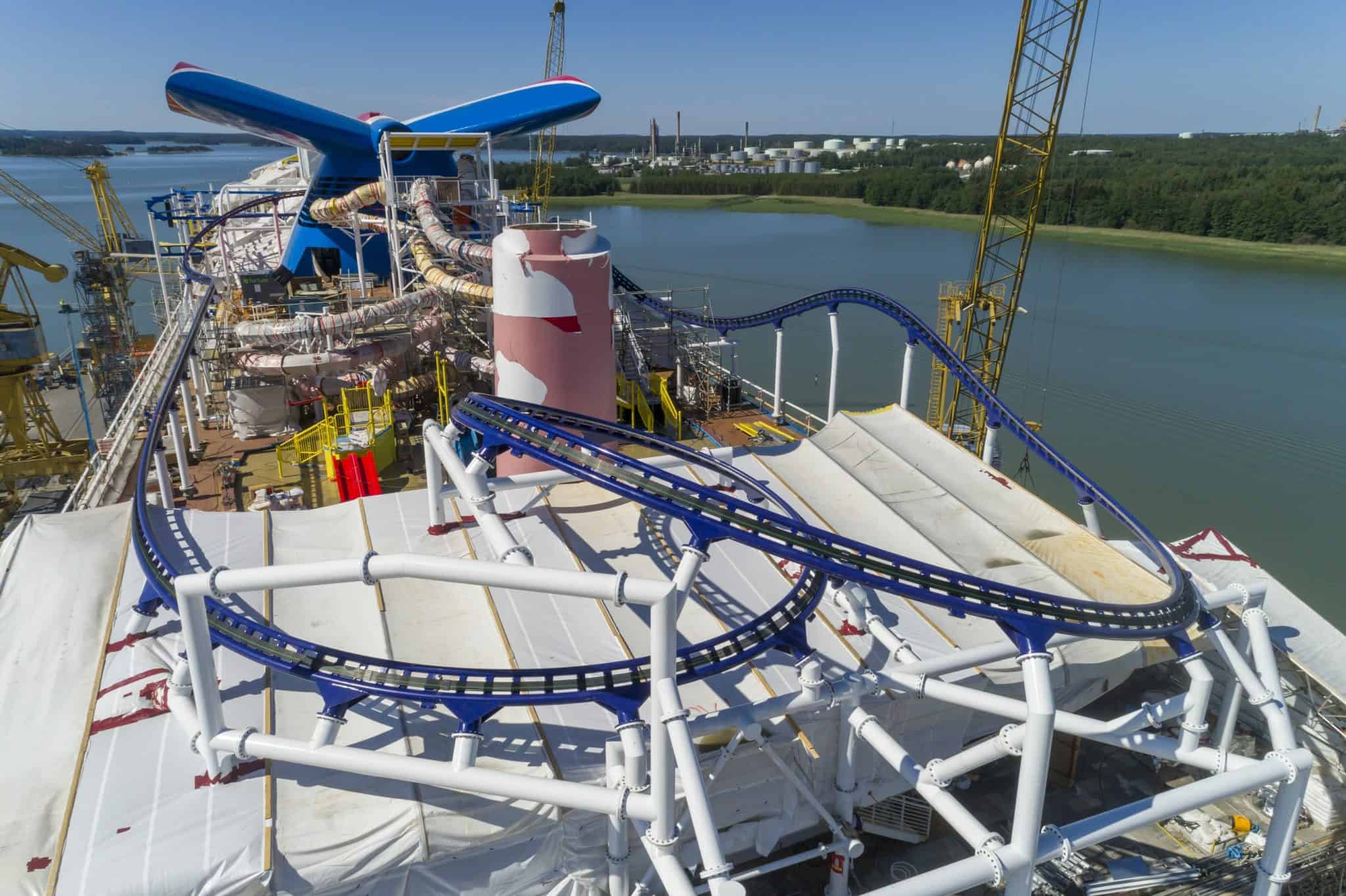 Upon announcing the last change, Ben Clement, Carnival's senior vice president of newbuilds, apologized for the delay.
"While we deeply regret disappointing our guests," he said, "this change in the delivery date is required to make sure all of the ship's systems, features and technology will be fully operational, so that we can give our guests the vacation they expect."
Mardi Gras is scheduled to enter service Feb. 6, 2021, from Port Canaveral's new Terminal 3 which has been specifically constructed to accommodate Mardi Gras and its LNG propulsion system.
Due to the recent pandemic, a lot of cruise lines are delaying the launch of their news ships, citing shipyard supply chain issues.
Last week, Meyer Werft in Germany announced they were shutting down for six weeks. That shipyard is currently constructing Royal Caribbean's Wonder of the Seas.