We've got good news about the price of beverage packages aboard Carnival Cruise Line… and we've got bad news. First, the bad news: Effective immediately, the price of the Bottomless Bubbles package — which allows purchasers to consume all the sodas and juices they can swallow — is going up. But the good news is that, at least for the moment, the price of the Cheers program, which covers alcoholic beverages, is remaining unchanged.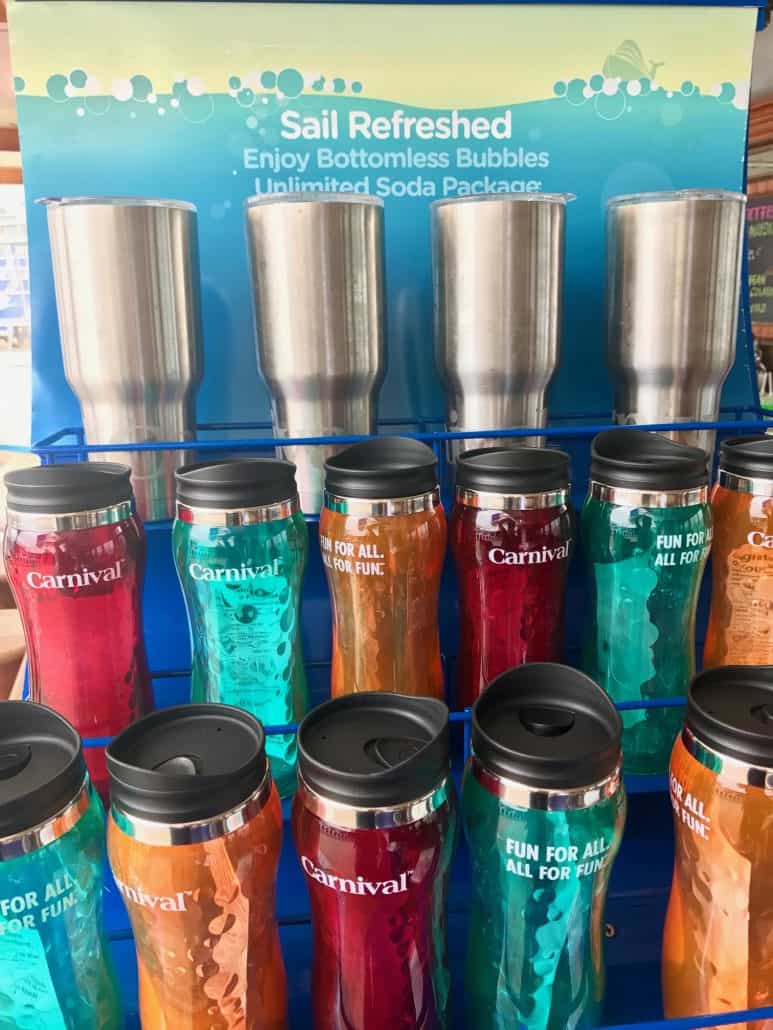 What's The New Price?

As of May 25, 2017, the price of the Bottomless Bubbles unlimited soda package increased from $6.50 per day per adult to $7.50 per day. The price for those 17 and under remains static at $4.95 per person per day.

The soda package covers unlimited Coca-Cola, Diet Coke, Coca-Cola Zero, Caffeine Free Coke, Sprite, Sprite Zero, Orange Fanta, Mr. Pibb, Barqs Root Beer, Tonic Water, Club Soda, Ginger Ale. The package also covers juices of the orange, cranberry, tomato, pineapple and grapefruit variety. Of course, not all options will be available on all ships.
What's Not Included?
It's worth noting that the package does not include anything promoted or sold in a souvenir glass, bottled water, specialty coffees, drinks offered at the gangway while debarking, and those ordered through room service or other in-stateroom beverage programs. And as with the Cheers program, once you've ordered a beverage, you can't order another for at least 5 minutes.
Pricing on the Cheers package remains the same at $49.95 per person, per day. Cruisers can save a nice chunk of change by purchasing the Cheers package in advance, as the cost to buy it on board goes up to $54.95 per person, per day.

On both the Cheers and Bottomless Bubbles package, a 15% gratuity is automatically added to the total price at the time of purchase. 
Do you order the Bottomless Bubbles package on Carnival?